Two middle school basketball teams showed incredible sportsmanship in a recent game, cheering on a boy with special needs as he came onto the court and scored a basket.
Landon Hayes, 14, from Bolivar, Missouri, was diagnosed with a condition called Global Developmental Delays in 2011, which puts him behind other children his age.
As a result of this condition, Landon was not aware that both teams were helping him score the basket – something his mother said has been kept from him, so he continues to believe in the magic of the moment.
Landon's love of basketball has not been halted by being special needs – at his local Bolivar Middle School, his coach, Travis Gregory, made him honorary manager of the team.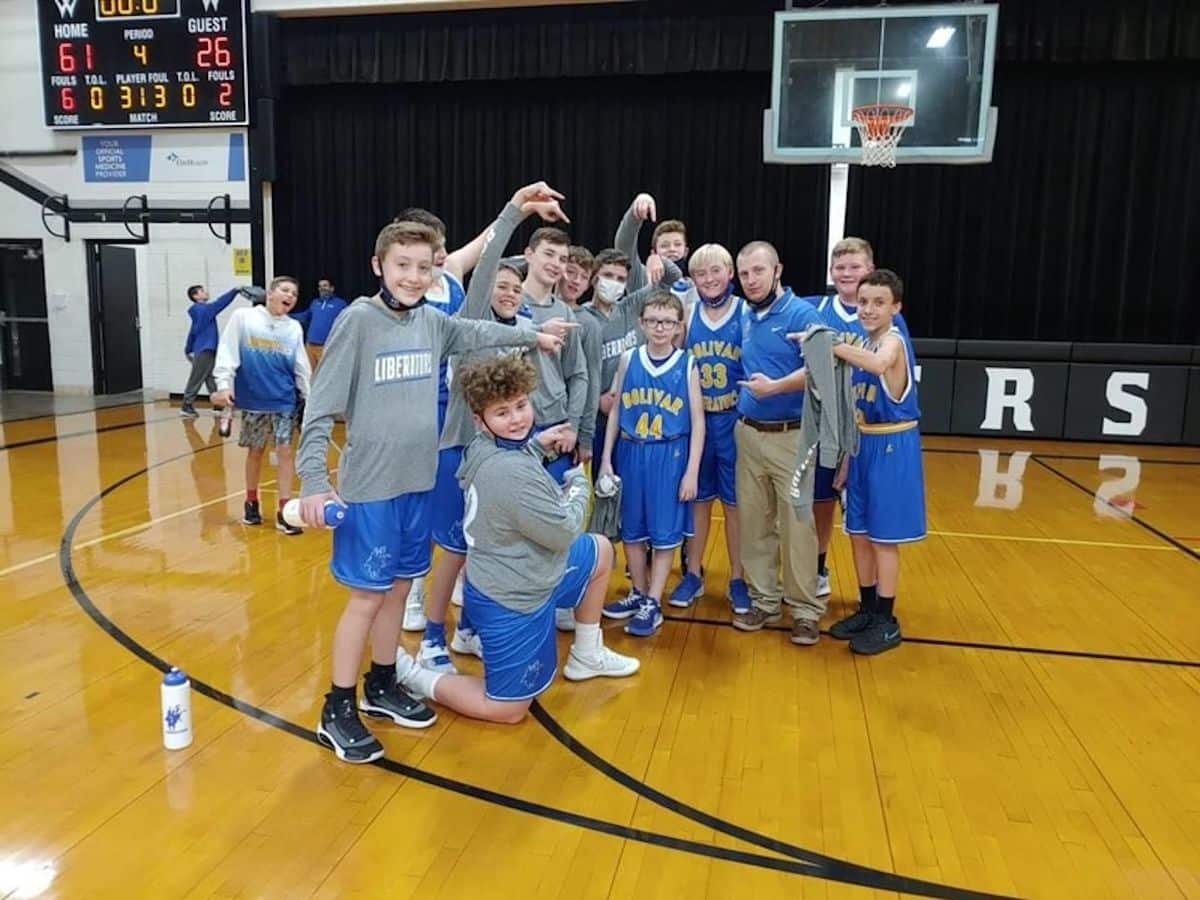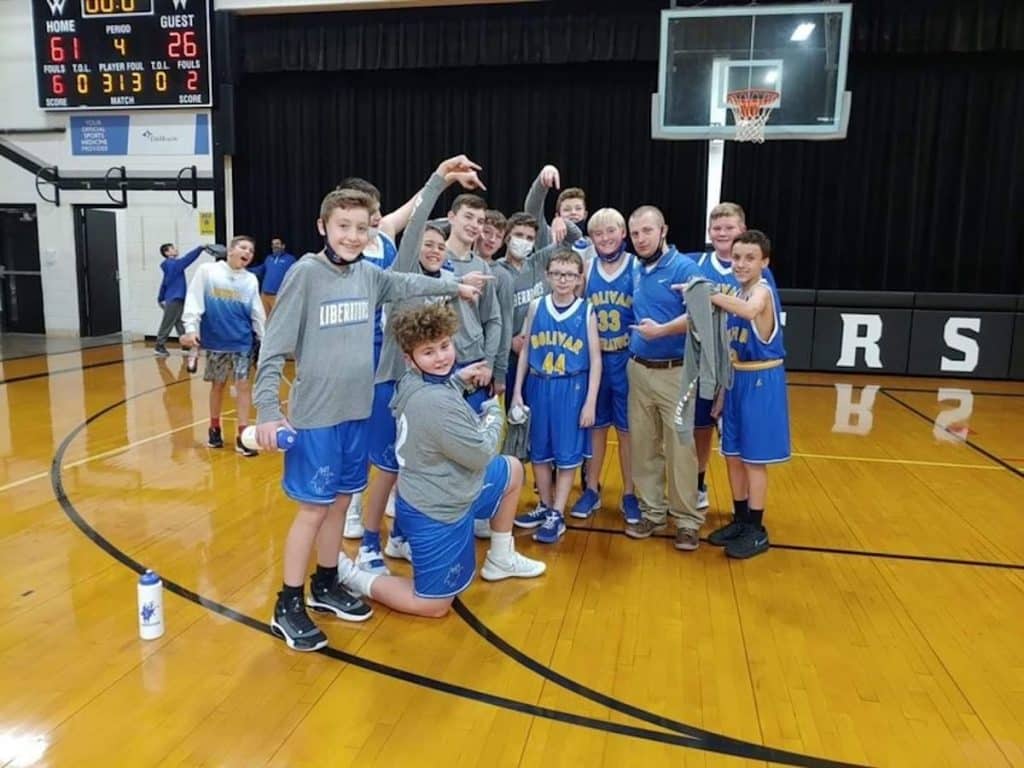 Landon's managerial duties see him record games and occasionally come into plays in practice – but during a recent game, Coach Gregory had other ideas.
Having spoken to staff with Bolivar's opponents, Willard Middle School, on December 14, it was decided that Landon would be subbed in when the game was out of reach.
With Bolivar losing heavily, the 14-year-old was brought into the game to great applause.
RELATED: Basketball Mad Toddler Goes Viral For Hilariously Refusing To Accept Dad's Traveling Call
Those screams from the crowd only got louder, though, when Landon took the ball and headed down the court and into the paint.
Having missed his initial shot, the opposition players gave Landon the ball back, as he tried and tried again.
Then, on his fourth shot, Landon managed to sink a basket, causing the crowd to erupt.
Video of the moment was shot by a mom in the stands, who shared it on Facebook.
During the rest of the quarter, Landon, whose favorite player is Steph Curry, was also able to make a few additional baskets, too – much to the crowd's delight.
His mom, Isabella Hayes, 34, said: "I get a little teary-eyed everytime I see the video.
"It is amazing to me how kind everyone is to Landon.
"This is not the first time that Landon has had the other team rooting for him.
"I went to a tournament in Buffalo, Missouri, where Landon got to play.
"The team from Forsyth was cheering for him so loud – it was great.
"I think everyone can see how hard he is trying and they can't help but to cheer him on."
Story courtesy of T&T Creative Media