A beloved stepdad could not make it through his gift without bawling happy tears – as he read aloud a sweet adoption request from his adult stepdaughter.
In the wholesome video, shared by Kim Robbins Jr., 49, can be seen opening the gift before tears start to well up in his eyes as he realizes what's to come.
Then, encouraged by family at his in-laws' house, Kim was asked to read through the framed note, which featured two photographs and had been prepared by his stepdaughter, Audrey Thaxton, 22.
As soon as he reached the bottom of the message, Kim, with his bottom lip shaking, headed over to give Audrey a loving hug.
According to Kim's husband, Kimberly Robbins, 47, from Laurium, Michigan, her daughter had decided months ago that she wanted to ask Kim the question, but due to the lengthy process, she waited until the festive season to surprise him.
Audrey also graduates from college in 2023, so it had been her dream to have Kim's last name on her diploma.
The moment took place at the end of 2022, when most of the couple's family was present.
Kim has been in Audrey's life for 12 years, with the 22-year-old never having a father figure in her life before that growing up.
She has always called Kim "Dad," and the pair bonded over the likes of fishing and swimming.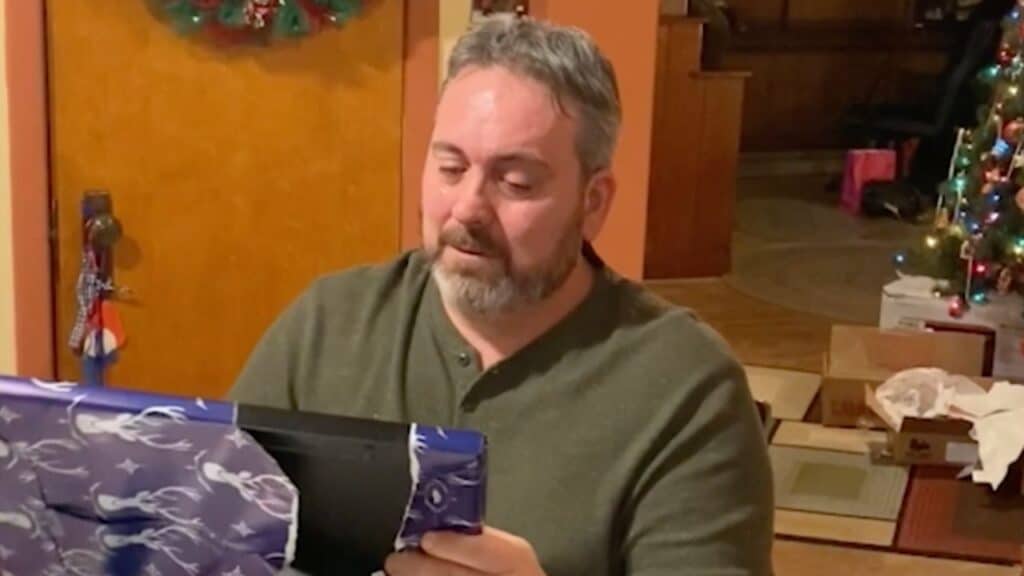 RELATED: Stepdad Fights Back Tears as He Reaches the End of Photo Album Gift From Stepdaughter and Sees Adoption Request
Kim said: "I felt so blessed to have my daughter love my husband so much that she wants to take his last name.
"I was trying to hold back tears when he started to read the letter from her.
"This is something we have talked about doing for years but it was always just dreaming about it and how wonderful it would be.
"She decided to take action herself.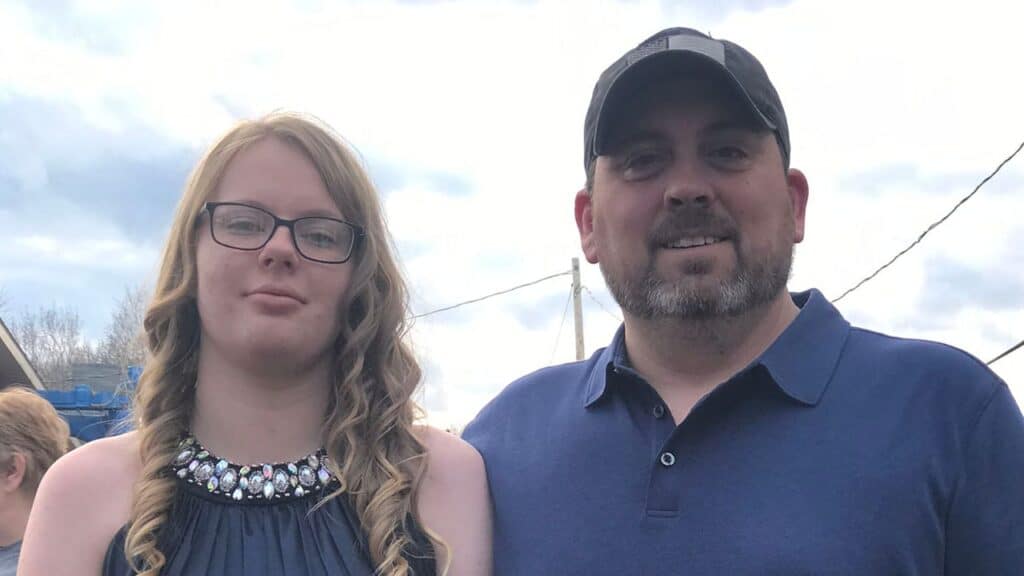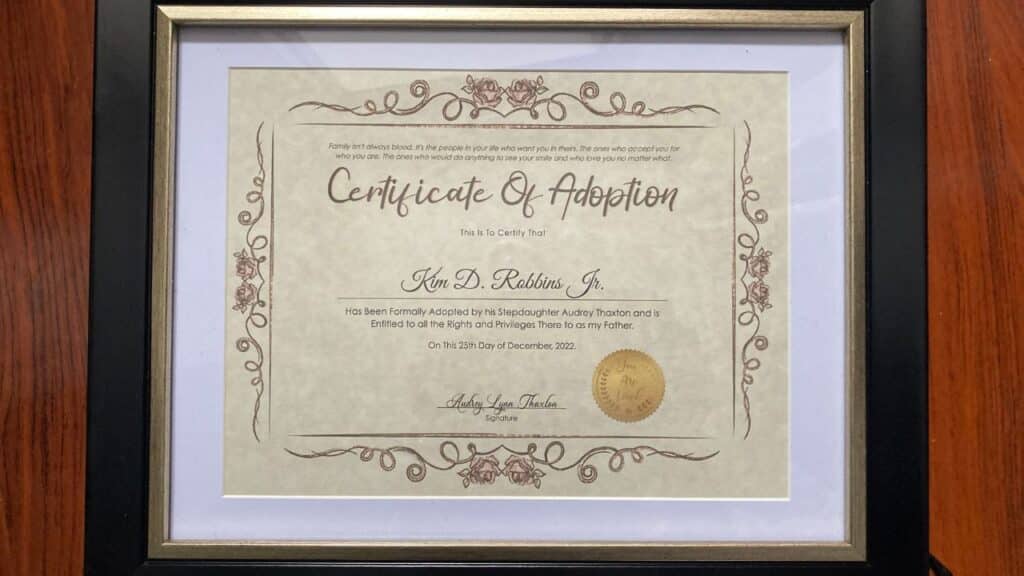 "My family said it was about time! We are a blended family and consider all of the children equally special regardless of who the biological parent is.
"Everyone that has reached out said they were very emotional and cried watching the video.
"There were many happy tears."