A dad who had always had a different name from his biological son cried tears of joy when the 14-year-old finally asked if he could share his name.
Martin White, 31, was not in his now-wife Alejandra's life when she gave birth to their son, Julian, which meant that Julian took Alejandra's last name at the time.
Martin and Alejandra put their differences at the time down to being confused young parents, and they eventually married shortly after Julian's birth, staying together for the past 13 years.
During that time, Martin raised Julian – whose last name was Reyes – like any other father, and ahead of Father's Day, Julian told his mom that he want to surprise his dad by taking his last name.
At their family home in Midland, Texas, on June 17, Martin sat on the couch while Julian presented his dad with a gift.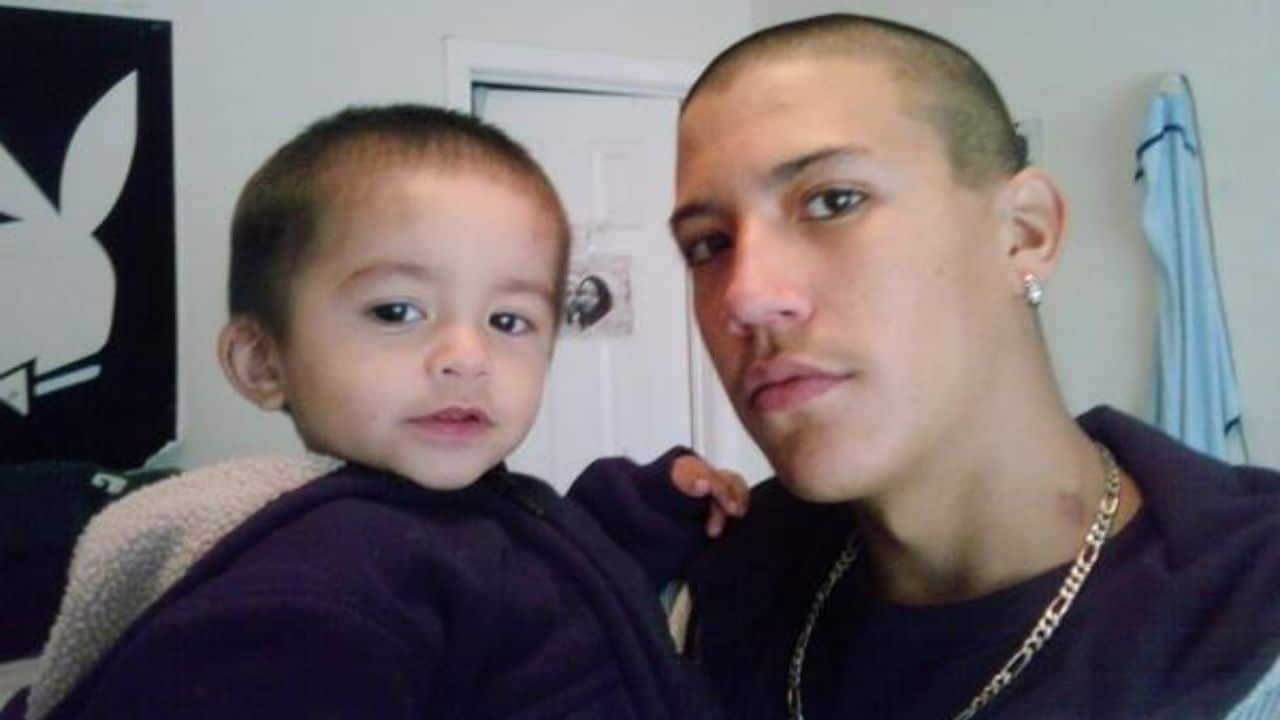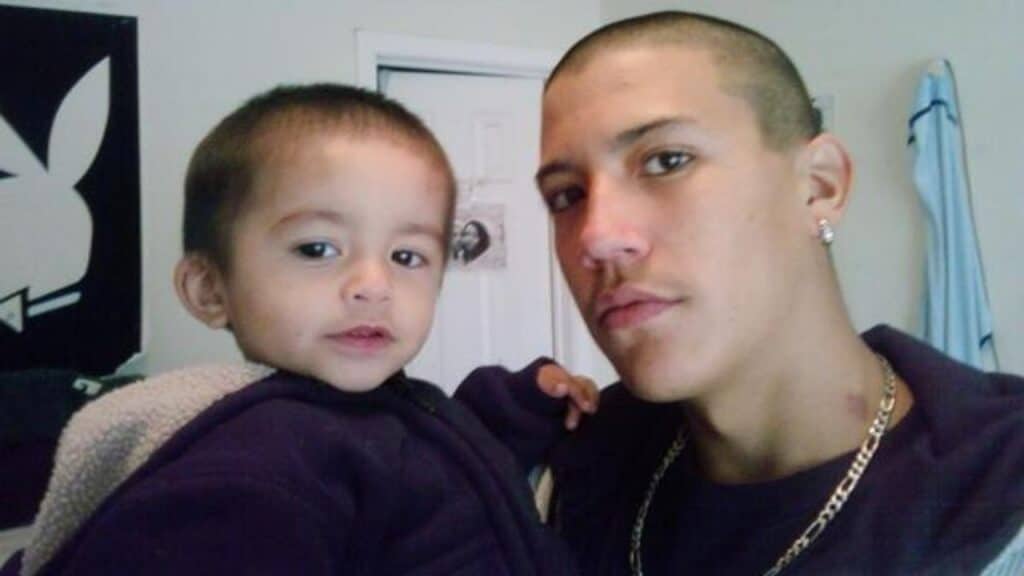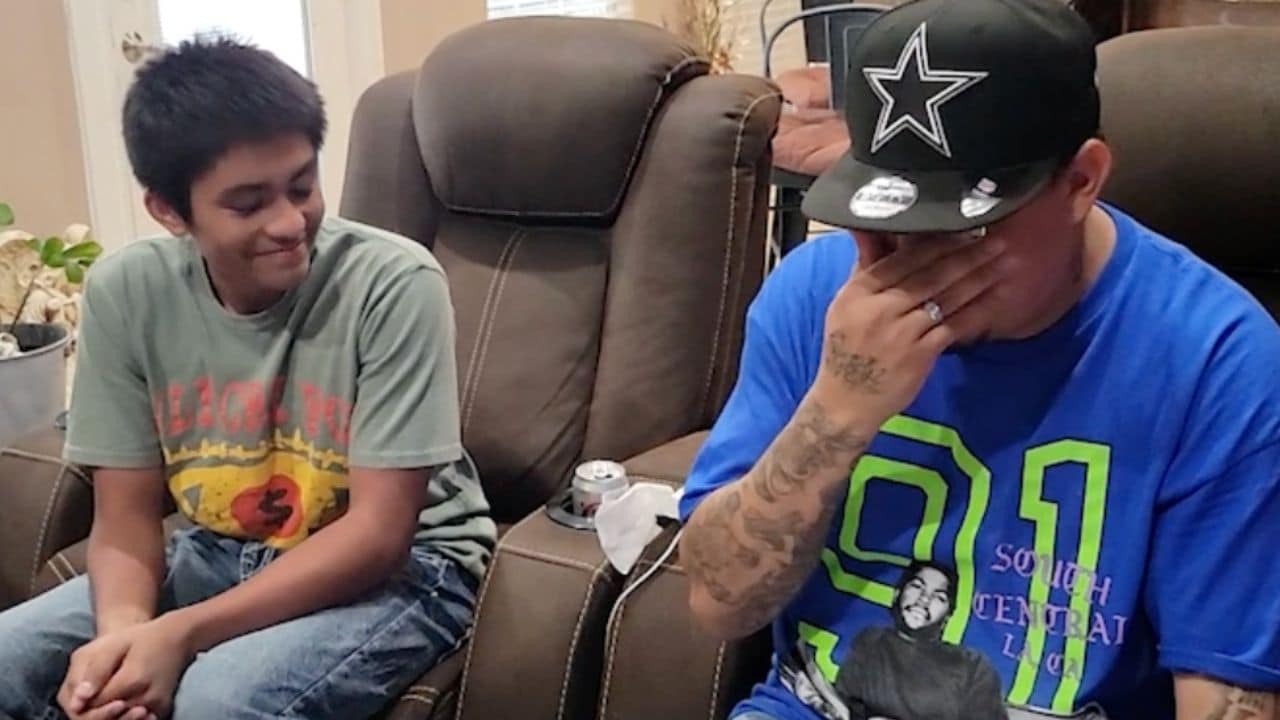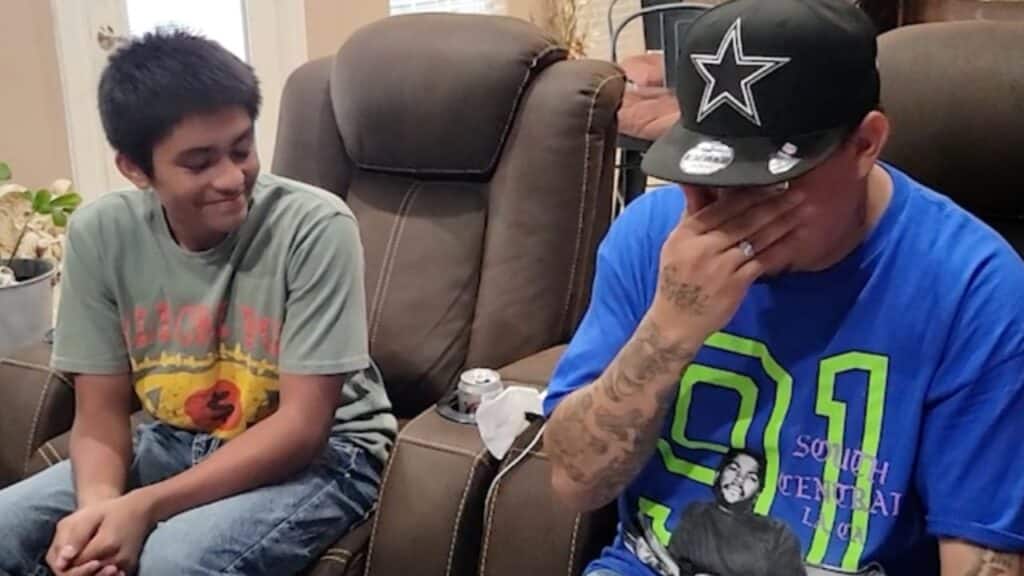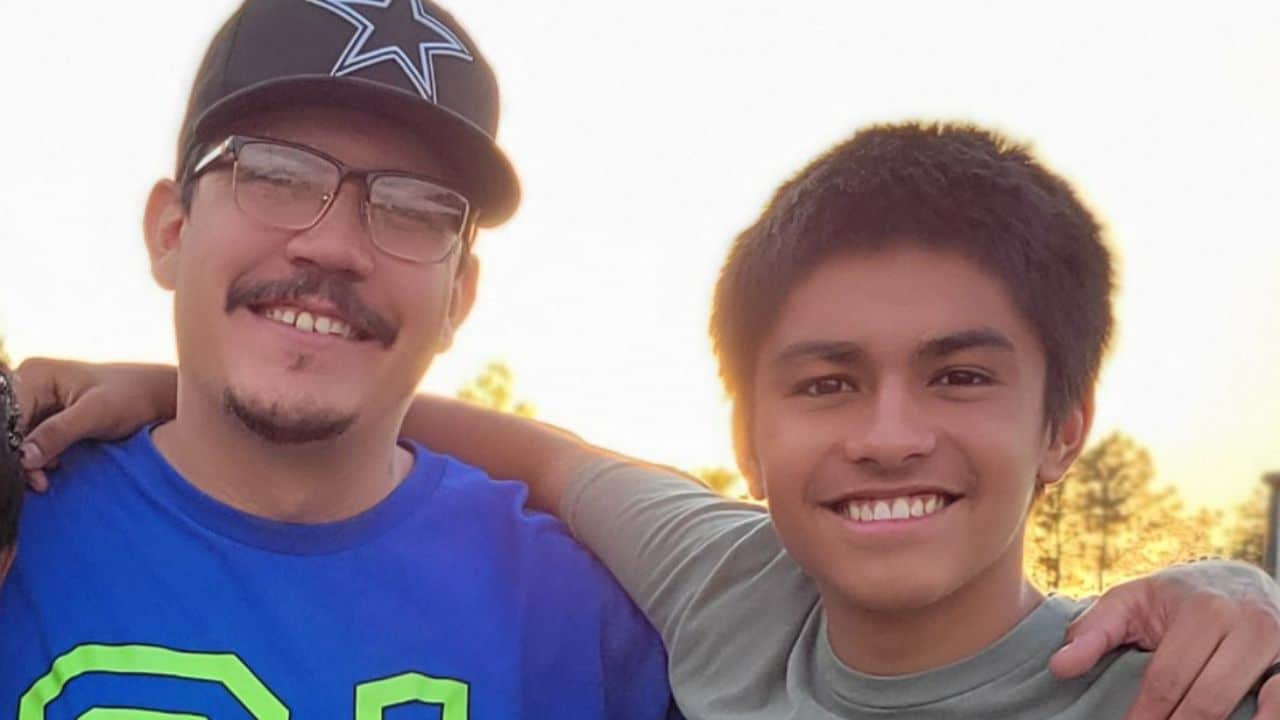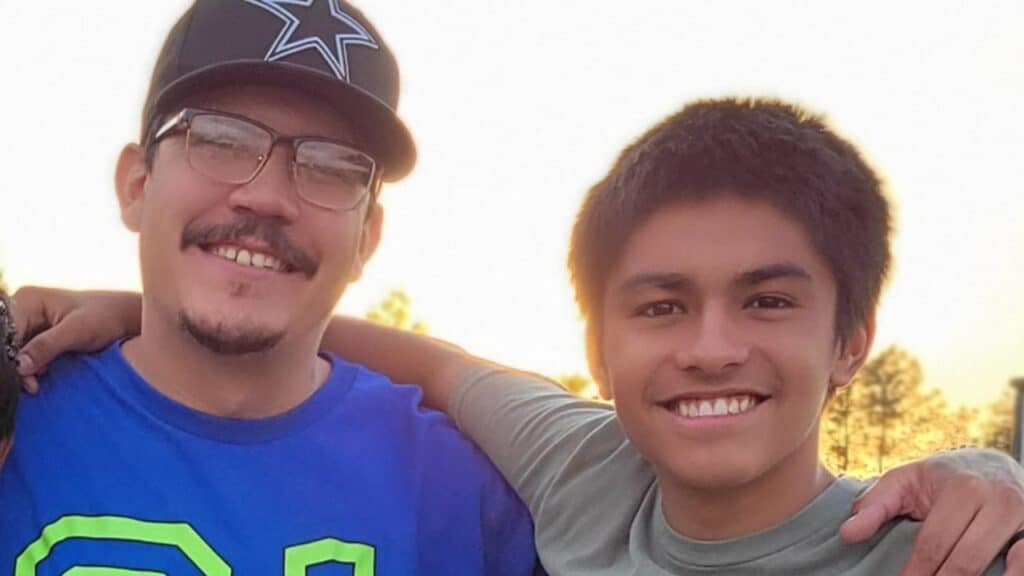 RELATED: First-Look Wedding Photoshoot Turns Out To Be Adoption Request
Alejandra had printed out the court documents and filled them in, while Julian had penned his father an emotional letter.
As Martin read through the documents, he began to sob at the gesture.
Alejandra, who captured the moment on video, surrounded by friends and family, said: "Hearing my son, Julian, telling me what he wanted to gift Martin for Father's Day made me so emotional.
"I knew I had to do my best to help his dream come true.
"Seeing Martin read the notes made me feel like we had finally made our family complete.
"I cried like a baby!"