This is the hilarious moment a probation officer is left speechless as her boyfriend is led into courtroom in shackles – and admits he is guilty of loving her before proposing.
Tiffany Allison, a probation officer/house arrest coordinator for Justice Network in Desoto County, Mississippi, was ready for her working day to begin just like any other.
As she sits in Hernando Municipal Court at 10am on August 15 2018, the judge calls the court into session reading the day's docket before police officers burst into court with a 'defendant'.
Suddenly Tiffany realizes boyfriend Brett Stidham is being brought into the court, in full jumpsuit and shackles, and is left open-mouthed in total shock.
She frantically looks around the room for an explanation before Brett begins to address the court starting by ominously admitting he is 'guilty' – further confusing Tiffany.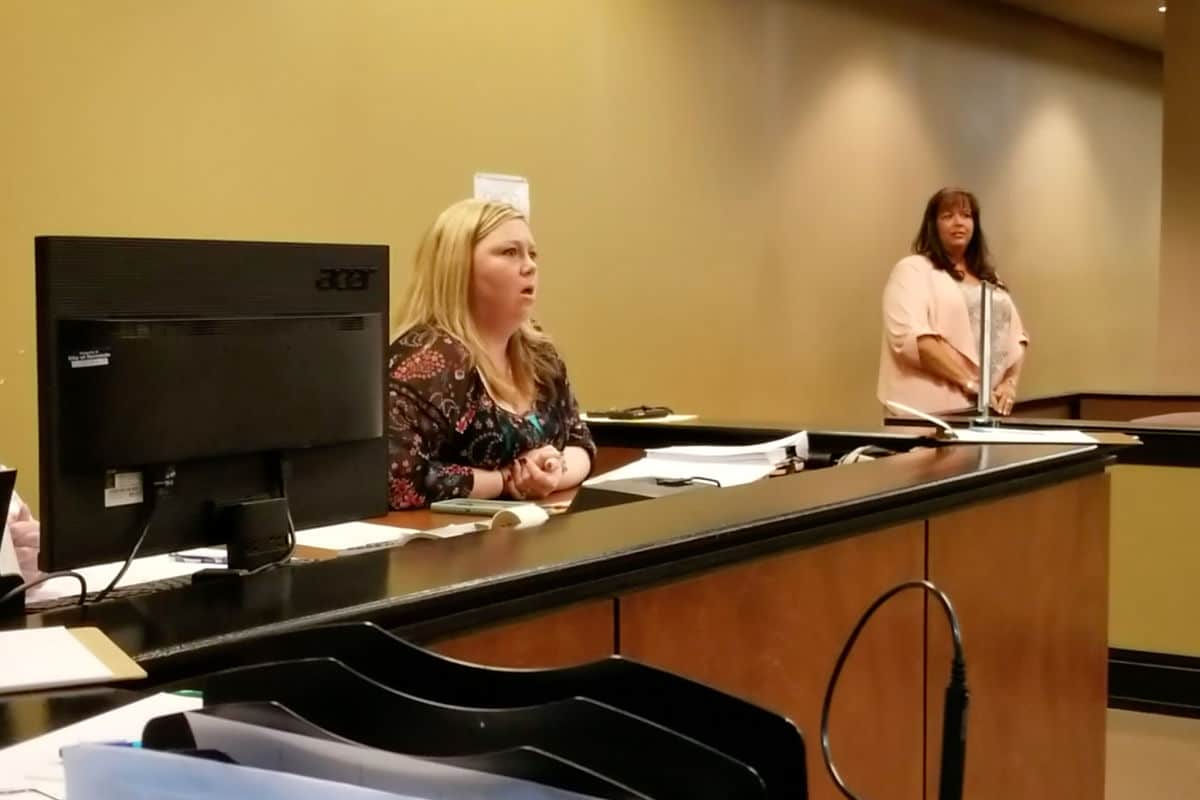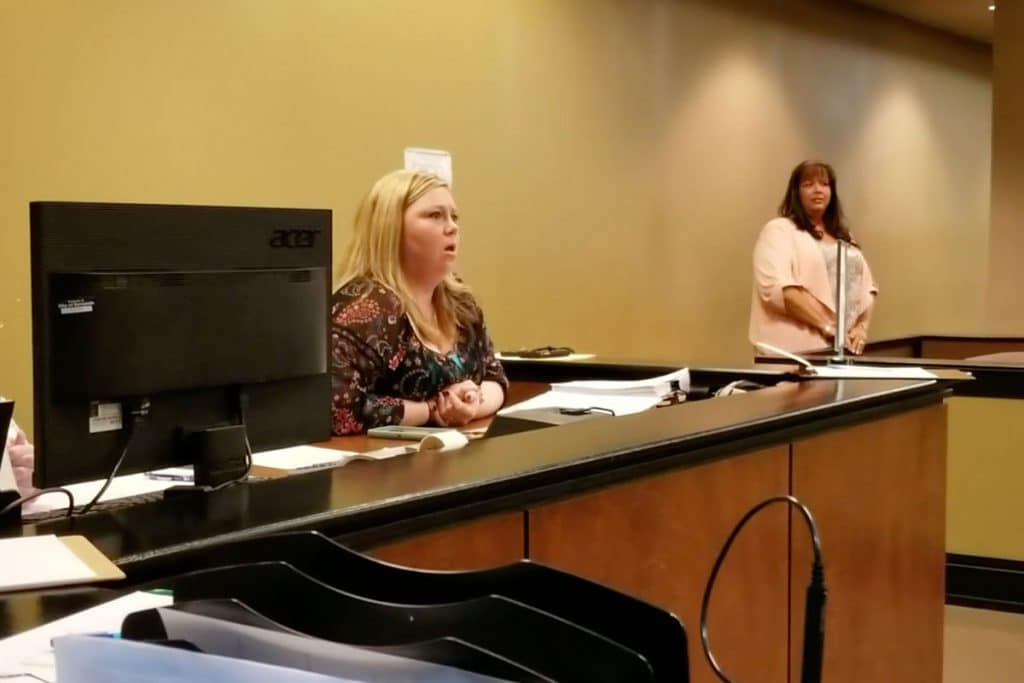 He goes on to address the room: "I'm guilty of being madly in love with the girl of my dreams. She's my best friend, I'll forever be in love with her."
A shaken Tiffany is then asked to come over by the judge and Brett drops to one knee to propose, adding: "I'm ready for my life sentence baby."
Brett said: "I knew very early on in our relationship Tiffany and I would spend the of our lives together – not long after we met I started seriously thinking of ways i would propose.
READ MORE: Woman Says "Yes" To Proposal Across Two Boats Before Accidentally Hitting Throttle Sending fiancé Flying Into Water And Crashing
"This idea was the first one I was contemplating but I knew it would be a logistical nightmare to pull off – I told nobody about my plans until July 2018, almost two years into our relationship.
"Tiffany is really good friends with her supervisor who had been giving me a hard time I hadn't put a ring on it yet, so I revealed my plan to her and asked if there was any way she could help.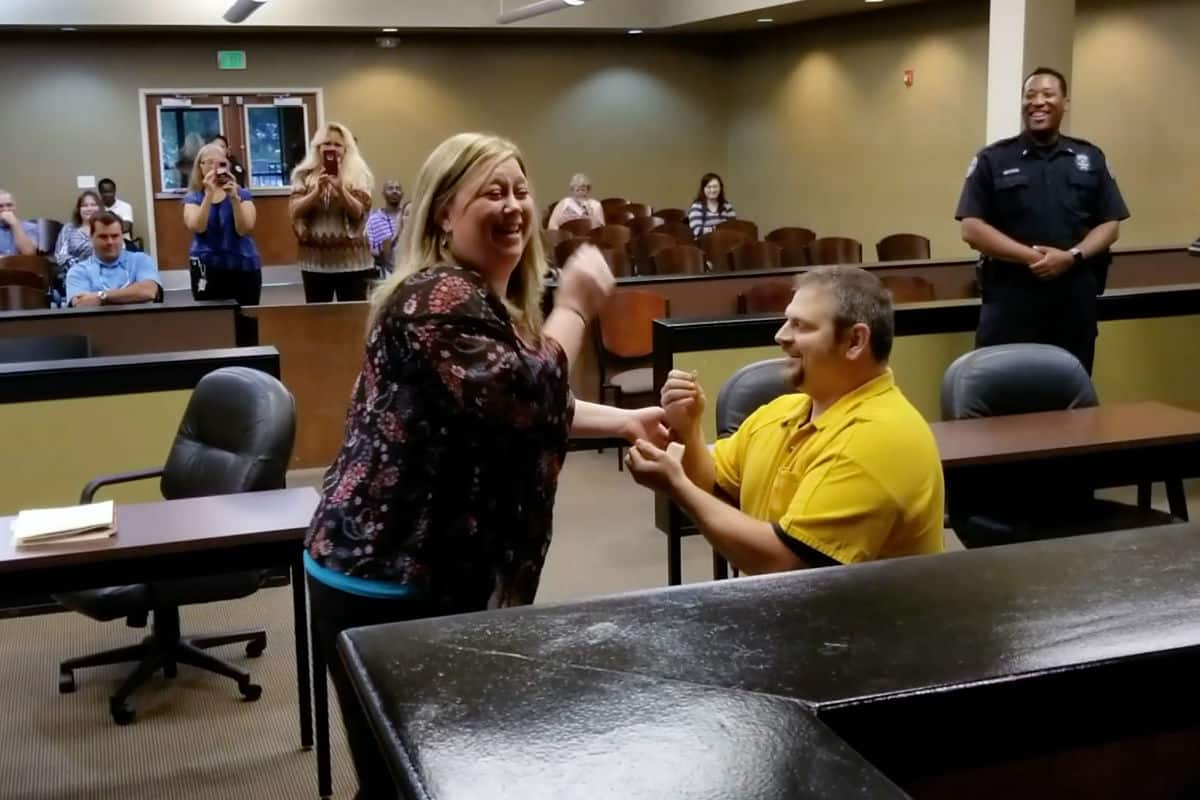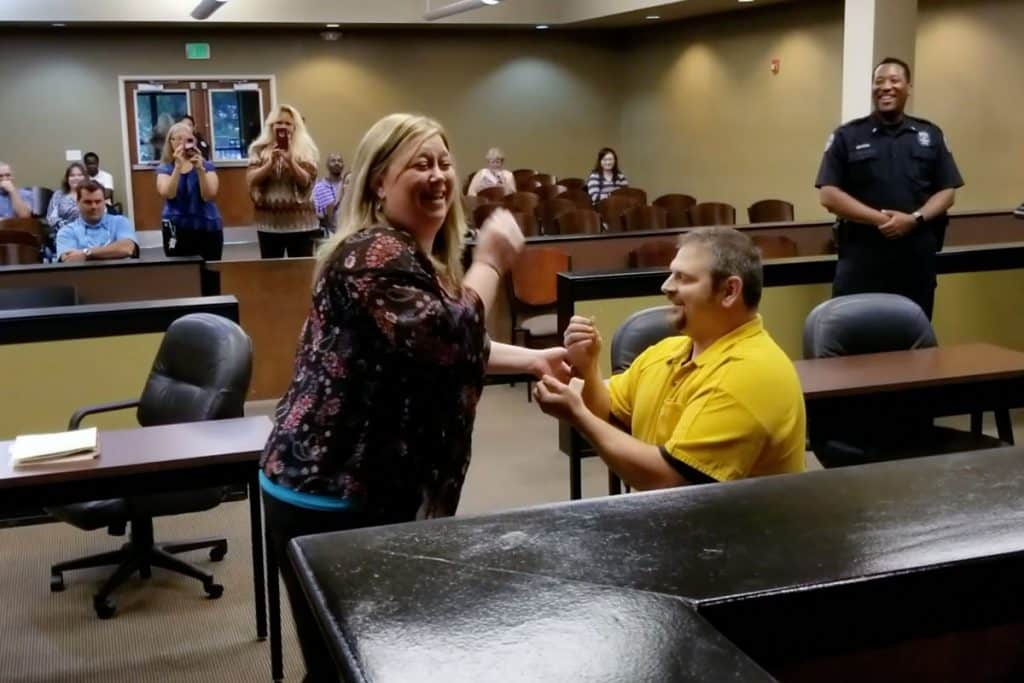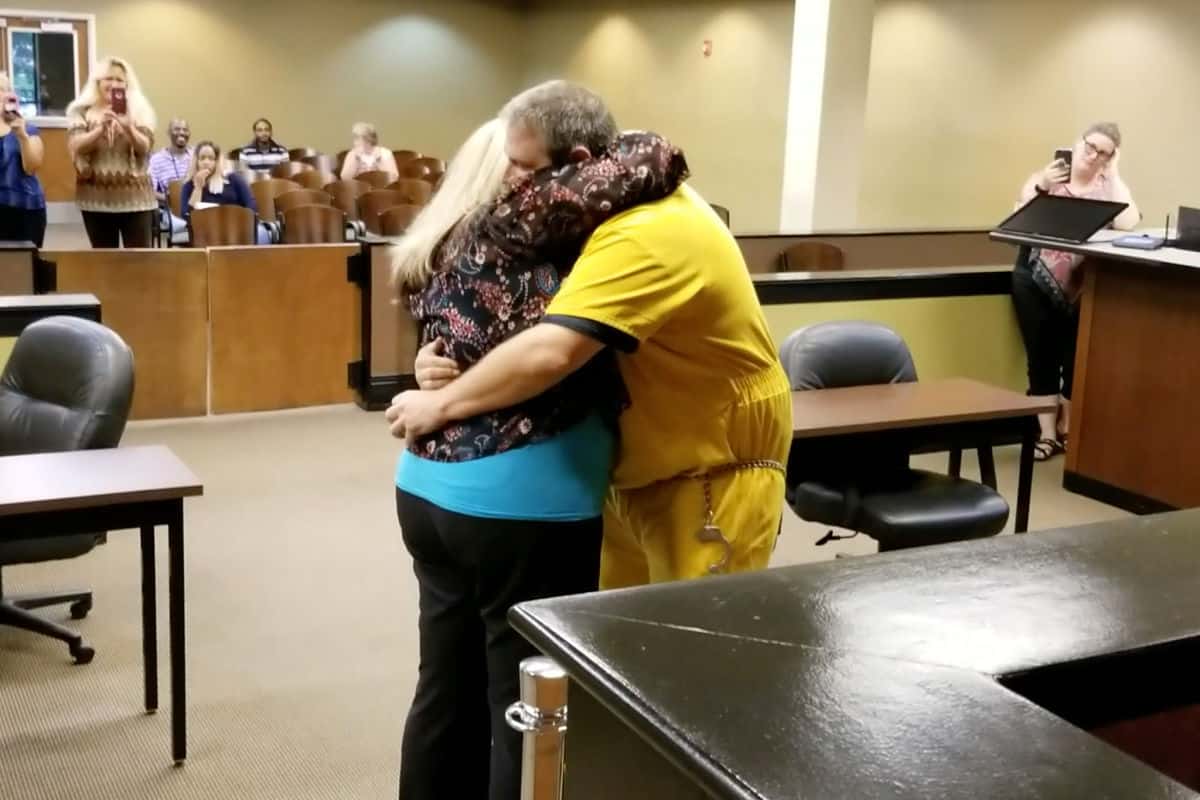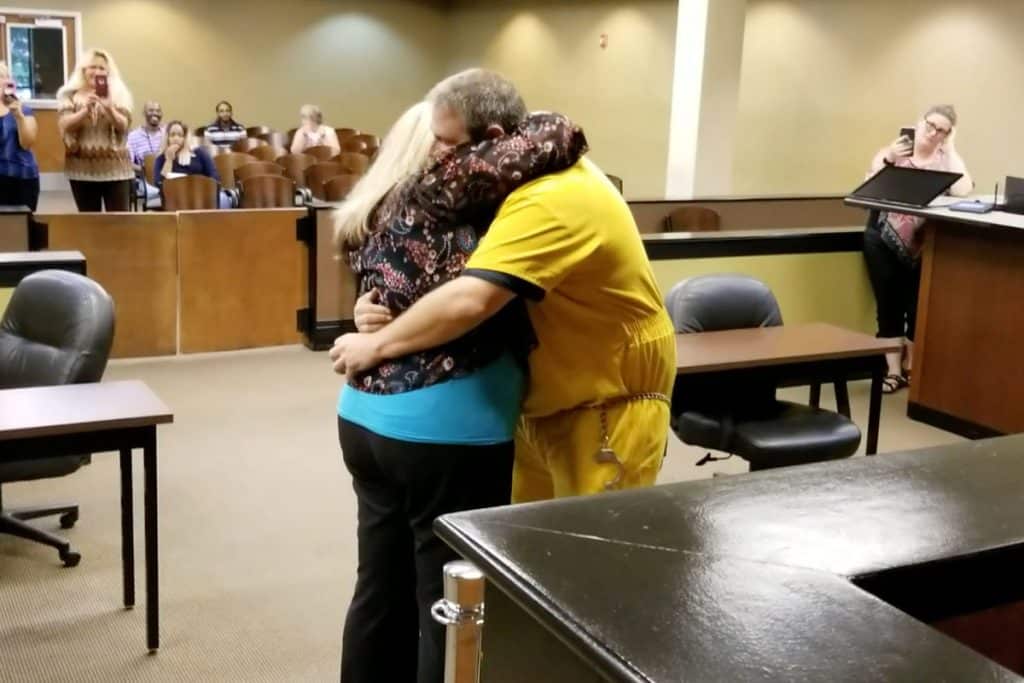 "She then enlisted the judge, prosecutors, court clerks and officers to help me pull off this crazy proposal. Pretty much everybody in the courtroom was in on it.
"I had the officers bring me in front of the judge in a jumpsuit and shackles and then I just took over."
When Brett was brought into the courtroom, he had to keep up the act he was in trouble so not to give anything away to Tiffany too early.
He added: "I kept my head down like I was ashamed but I did make eye contact with her for a split second and I could see the utter confusion and bewilderment in her face.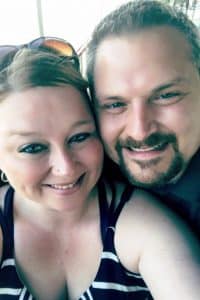 "When the judge called her down, she started to hyperventilate and for a moment I thought she was going to pass out so I contemplated running over to her and telling her it was a prank.
"But then I stopped myself because I knew this was the best proposal ever and that would have ruined it.
"It was truly the best day of my life. My love for her is something so grand that my proposal had to be a big show.
"Tiffany had absolutely no inkling that she was about to be engaged – she said it was the most scary, crazy, happy day of her life.
"She knew I would do something special, but she had no clue it would be this extraordinary. I'm not really much of a prankster, so it definitely caught her off guard."
Watch the video below!