A waitress received the surprise of a lifetime when she went to serve drinks to a table only to discover her daughter, who she had not been able to see for nearly three years, sat at the table.
Judith Montero had been working at a golf club in Tennessee as a server ever since arriving in the United States from Santa Cruz, Bolivia.

She had originally intended to save up and pay for the relevant visas so her daughter, Sofi, could join her in living in the US.
But after breaking her hand and being laid off work for a few months throw injury, her original plan was pushed back until 2020.
The mom then found her plans further derailed as the pandemic struck, stranding her daughter in Bolivia as borders closed.
Judith, who returned to work at the private golf club in Ooltewah, Tennessee, kept her spirits up by dreaming of the day she would finally be reunited with her daughter.
As that day drew closer, with borders and international travel returning, she planned for a reunion.
But her daughter Sofi had other ideas.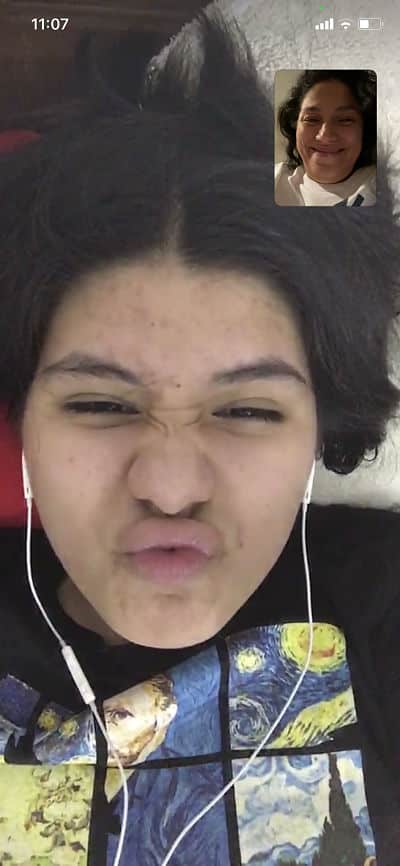 She secretly planned the surprise along with her father and Judith's ex-husband Sergio, Judith's new boyfriend Mark, and Judith's co-workers Lauren and Dixie, to sneak into the golf club to surprise her mom early.
Unbeknown to Judith, Lauren, and Dixie helped Sofi book a table at the golf club's clubhouse on October 10th.
READ MORE: "My Baby!!": Mom Darts Across Family Gathering With Tears In Her Eyes For Surprise Reunion With Son Who She Has Not Seen Since He Was Three Years Old
There, she sat at a table and ordered drinks, which Dixie – Judith's manager – asked Judith to serve before she clocked off for the day.
But as she turned the corner, she was stopped dead in her tracks as she caught sight of her daughter Sofi sitting at the table.
The emotional mom immediately began to cry, as she finally hugged her daughter after two years and eight months apart.
Judith said: "It was my dream come true. There is nothing I wanted more since the day I landed here.

"My heart was missing its biggest piece and now it was finally complete again."
Judith's boss Dixie had already secretly booked her the next day off work, so she could spend time with her daughter. The pair went shopping, visited the movie's and ate out to catch up on lost time.
Judith added: "It was all Sofi's idea. She wanted to surprise me from the beginning and her dad supported her in setting it all up.
"I guess because we like to make surprises in my family I should have guessed!
READ MORE: Military Mom Practices Hug For 10 Months Ready For Kids Reunion
"Sofi is going to stay and is doing her schoolwork remotely and online just like her classmates, but every minute we are not working or doing school work we have been hugging and spending time doing regular stuff we missed out on.
"We have a great relationship, we are very close and talked almost daily on a video call while apart, but it is nice to finally be reunited."
Sofi said: "I think the surprise went perfectly. She wasn't expecting that so yeah, it was perfect.
"I was very excited and happy to see her again. I missed her a lot."
Story via T&T Creative Media