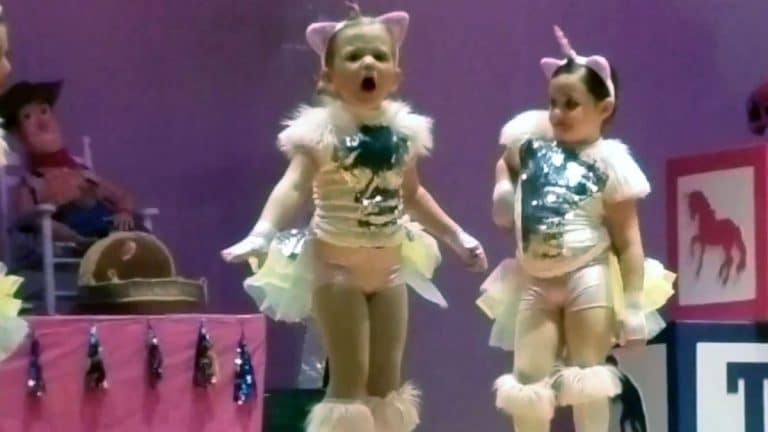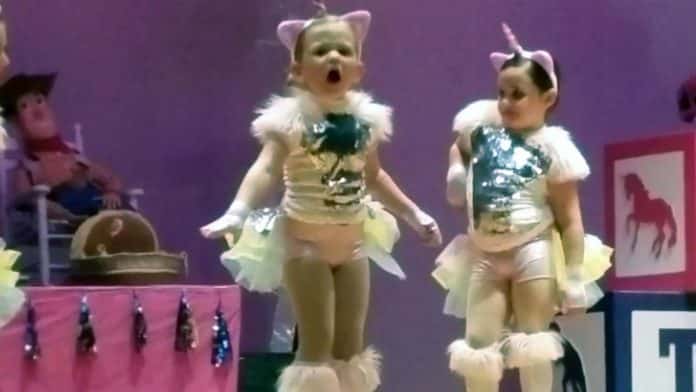 A pint-sized diva threw a hilarious Hollywood-level tantrum during a dance recital – demanding her proud dad stop recording her performance.
Adorable Tegan Surratt, aged three, had asked her parents not to film her routine but, like all proud parents, dad Jeremy couldn't resist so hid a few rows back hoping she wouldn't spot him.
But mid-dance, the youngster realized what her dad was up to – pointing at him before yelling 'stop it', sticking her tongue out and telling Jeremy to put the phone down.
After sending the audience in the auditorium in Ardmore, Oklahoma, into hysterics, Tegan got back to her routine – so focused Jeremy was even able to record a few more minutes.
Jeremy, who was watching along with wide Kristina, said: "She told me before the recital that I better not record her as she thinks I take to many pictures of her.
"I hid in the audience near the back hoping she wouldn't see me but she spotted me.
"Everyone in the auditorium heard her and was laughing about it. Everyone said she stole the show and would be the most memorable part of the show."