An eight-year-old girl who thinks she is waiting at an airbase for a family friend suddenly bursts into happy tears when her mom reveals that actually her dad is about to return from deployment.
Carlin Ensman, who lives in Anchorage, Alaska, hadn't seen her father, Chris, a master sergeant with the Air National Guard, since September 2022 when he had been deployed to South-West Asia.
She had been used to her father leaving for training, but this was the first deployment he'd been on since she was born, so the family knew the separation would be tough on Carlin.
Chris was expected to return home in mid-January 2023, but when he got news he would be home earlier, on January 8, he and Mandy started working on a surprise.
Mom Mandy told Carlin they were greeting a family friend arriving at Joint Base Elmendorf-Richardson.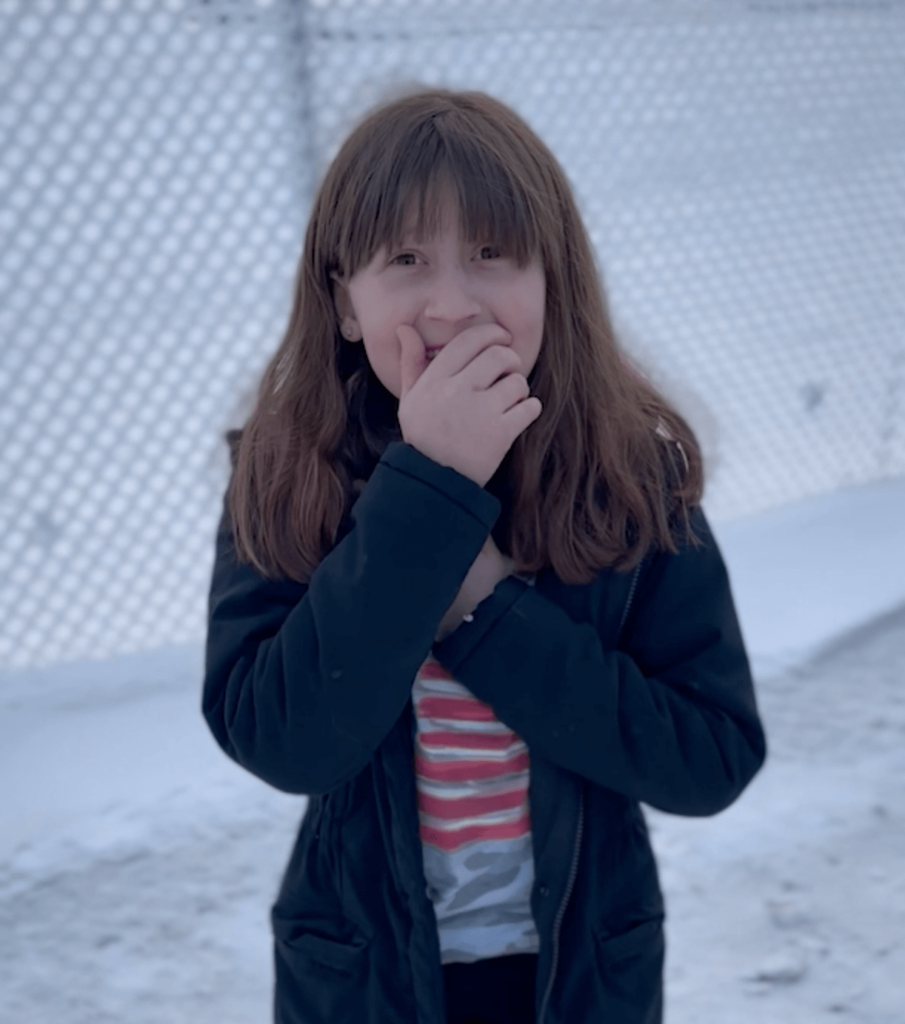 RELATED: Toddler Surprises Military Dad By Taking First Steps During Reunion
But Mandy then broke then the news to her daughter outside they were really there for her dad's arrival, prompting a reaction of initial disbelief turning into excited happy tears.
Mandy then shared the moment on social media where is quickly went viral with millions of views.
She said: "I knew Carlin would be emotional seeing all the other kids excited and I wanted her to get to feel that excitement also.
"I also wanted to get the surprise on video so my husband could see her reaction.
"He agreed to tell her beforehand, and the one thing he wanted was a video so he could see her react.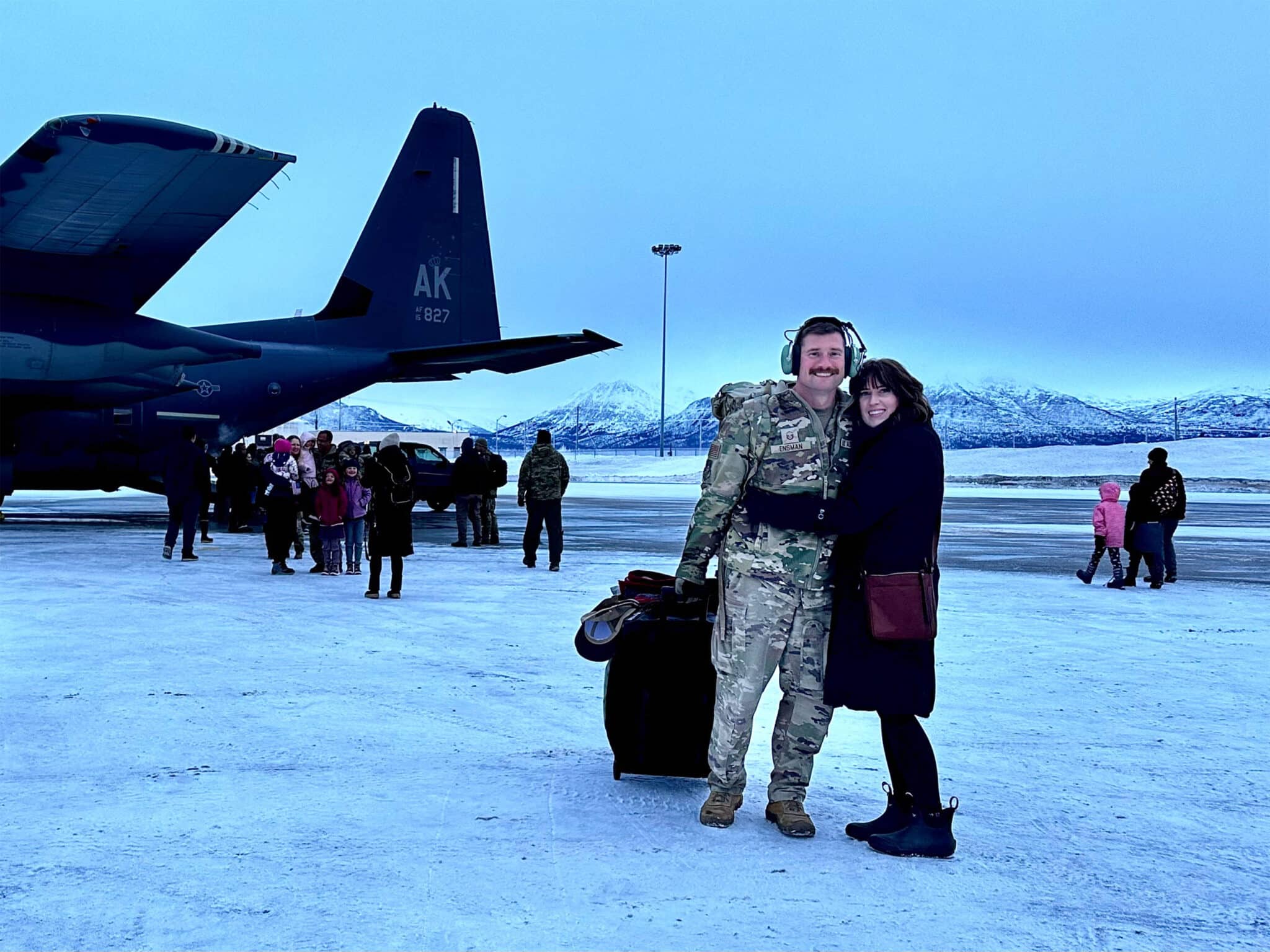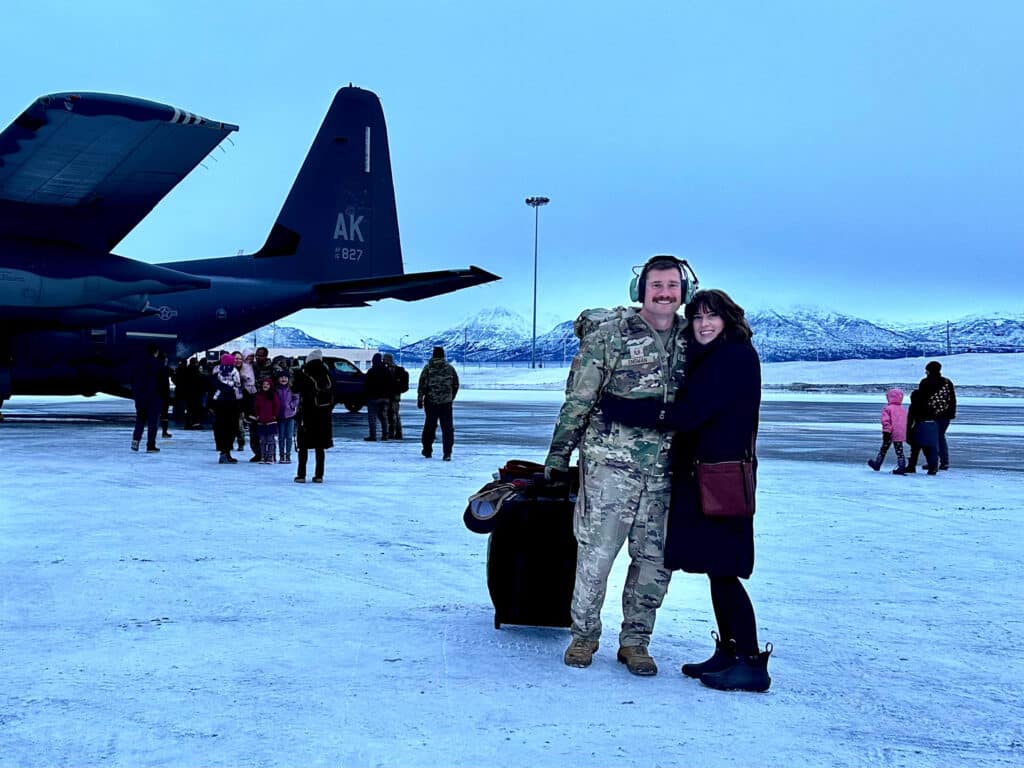 RELATED: Military Dad Surprises Daughter At Her Beauty And The Beast Themed Homecoming
"Honestly, I just want others to see the ones our soldiers leave behind – they give up so much to fight for our country and our freedom, and to see the pure love that is waiting for them to return is beautiful.
"Being a military child is so hard and saying "see you later" is tough for a child.
"But the reunion is so sweet. It's always what we look forward to when Chris has to go away, and it's what gets us through it each time – whether it's a few days, weeks, or months, love has no time limit."
Story via T&T Creative Media