A newly graduated Marine surprised his parents dressed in his new blues.
Taylor Rice had just graduated from the Marine Corps Boot Camp and joined the Infantry Training Battalion.
But little did his parents know, he was given leave and made it home to surprise them.
With the help of his wife, Johanna, and an aunt, newly graduated Taylor meticulously planned his arrival to catch his devoted parents off guard.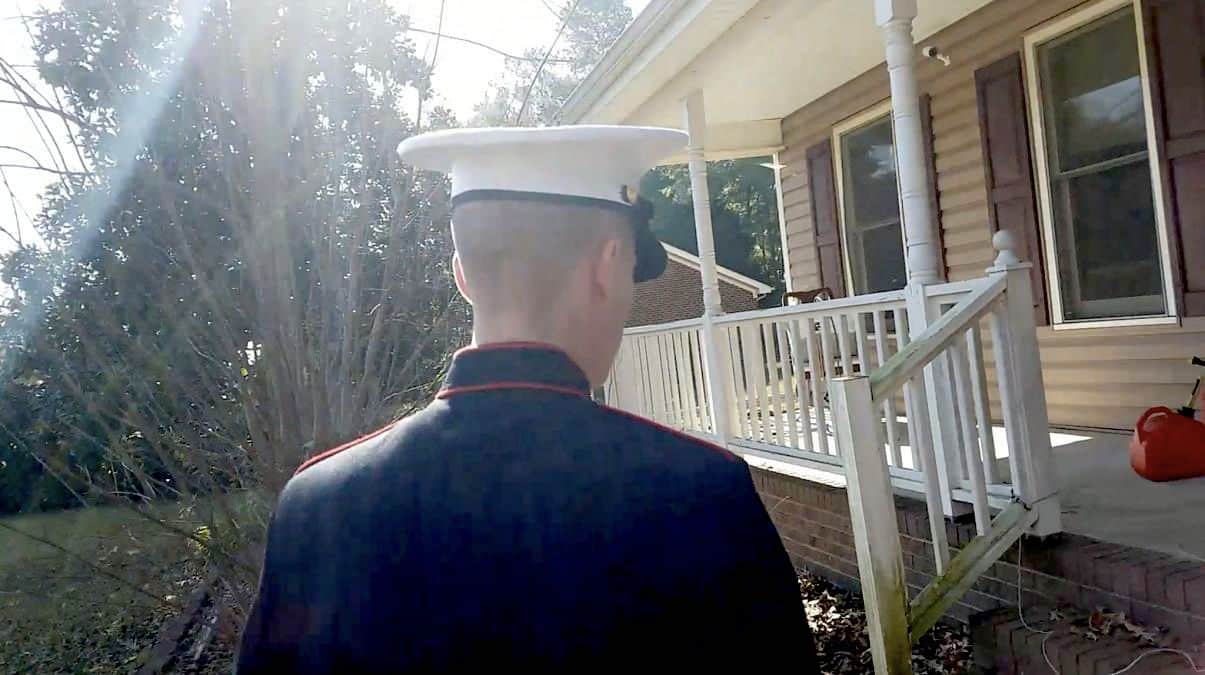 Video filmed by his wife, shows the moment Taylor strolls into the house in North Carolina and catches a glimpse of his mom, Wendi.
As she spots her son in full Marine regalia, she instantly burst into tears – even before her son has had a chance to hug her.
As the two embrace, one aunt can be heard saying, "Now it's my turn".
Taylor said: "I've been working really, really hard these past couple of years to earn the title of United States Marine.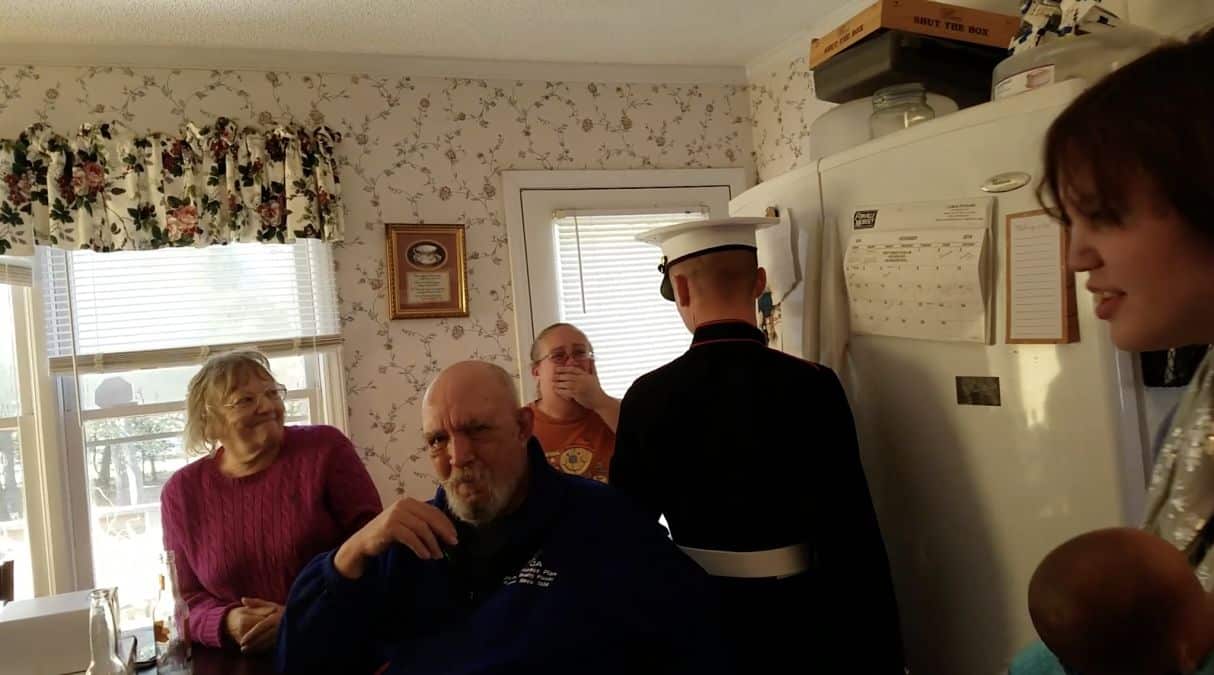 "This was going to be the first holiday that my parents would have without me.
"But little did they know that I had leave for Thanksgiving. I arrived at my aunts house in my dress blues.
READ MORE: Boy Left Stunned as Pitching Change at Little League Game Sees His Military Dad Standing on the Mound After 10 Months Apart
"My mom was in total shock at what she was seeing as I entered the door.
"She immediately cried with joy."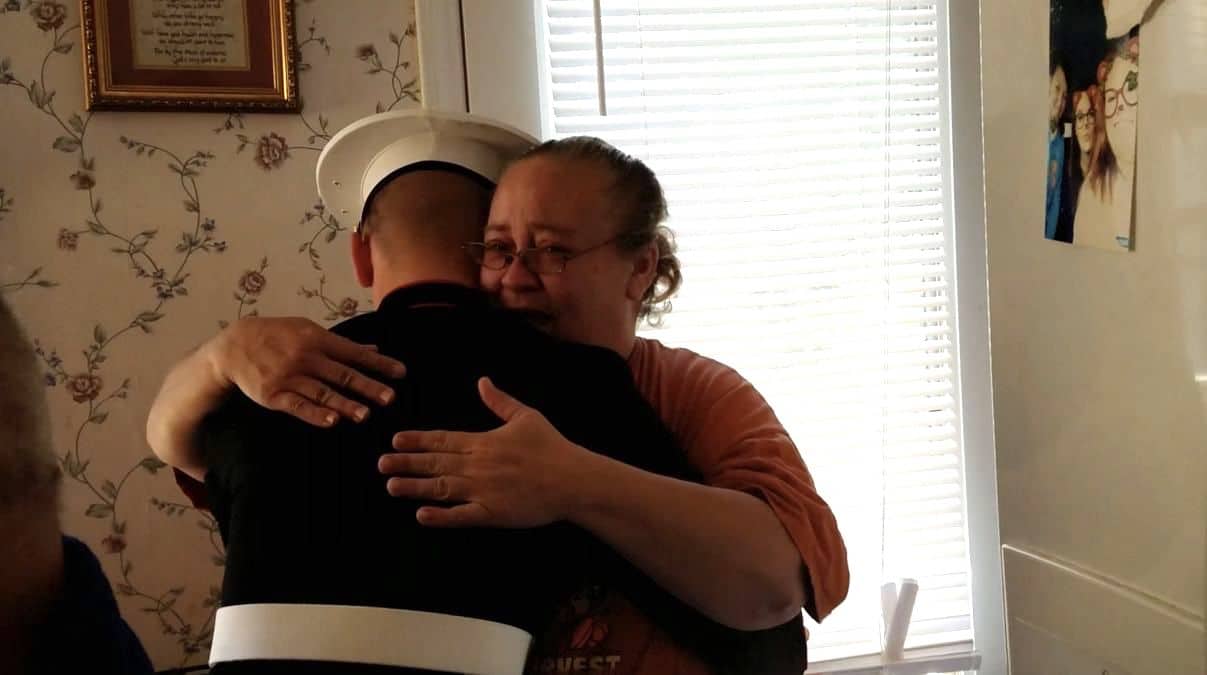 Taylor, whose father Alan is also a military Vet having served in the army, later surprised his dad, who was out running errands for the family's Thanksgiving celebrations when he first arrived.
And as Taylor strolls into a different room, his dad instantly breaks into a huge smile and hugs his son, before saying to Taylor: "Wow, you look sharp, boy!"
Taylor added: "My wife, aunt and I had planned this for months and it worked perfectly.
"2018 was the best Thanksgiving ever."
Story courtesy of T&T Creative Media.