A loving boyfriend and Marine gave his girlfriend quite a shock during her prom dress fitting, as he suddenly appeared after seven months serving overseas.
Xander Hammerstrom, 19, from Wilmington, Delaware, had been serving in the Middle East – and his girlfriend, Jackie Blanco, 18, had no idea he was coming home.
Having liaised with Jackie's sister, Emily, Xander planned to be at his girlfriend's dress fitting earlier this year, on February 15.
As Jackie left the changing room wearing a red dress, she pulled back the curtain to see her boyfriend standing there.
With Emily capturing the moment on video, a completely stunned Jackie initially froze before covering her eyes as the tears began to flow.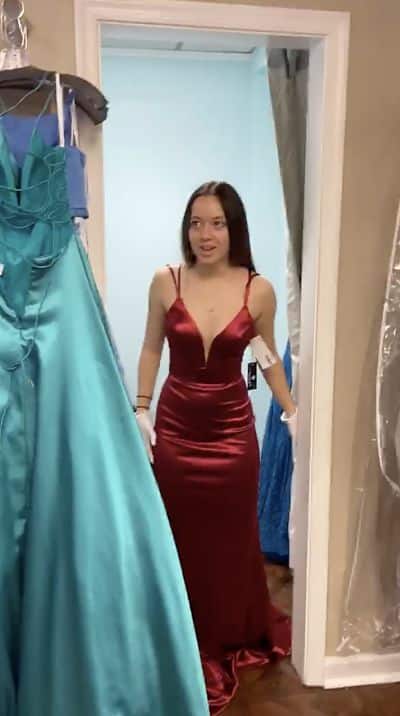 She then pulled back the curtain to take some time in the change room to compose herself, before heading in to embrace Xander, who serves as a lance corporal.
After the moment, Jackie shared the video on TikTok – a post that soon went viral.
She said: "My family thought it was really cool that the video went viral on TikTok.
RELATED: Loving Marine Leaves Stepdaughter Speechless By Surprising Her With Adoption Papers
"I also thought it was cool that other Instagram pages were posting it on their relationship goals pages.
"No matter how far away your loved one is, know that they will always be in your heart and in your thoughts.
"That's how to get through tough times."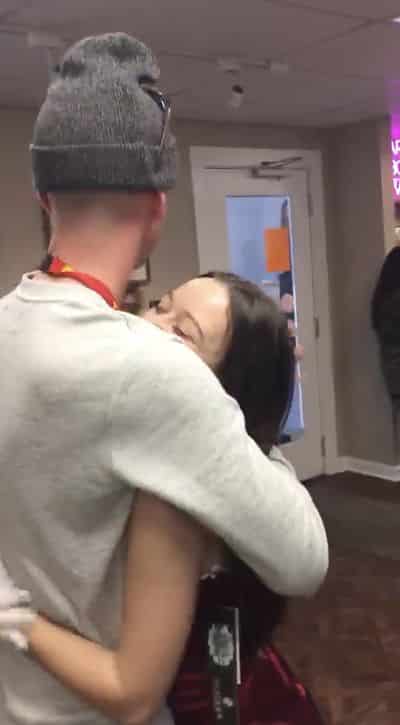 Story courtesy of T&T Creative Media