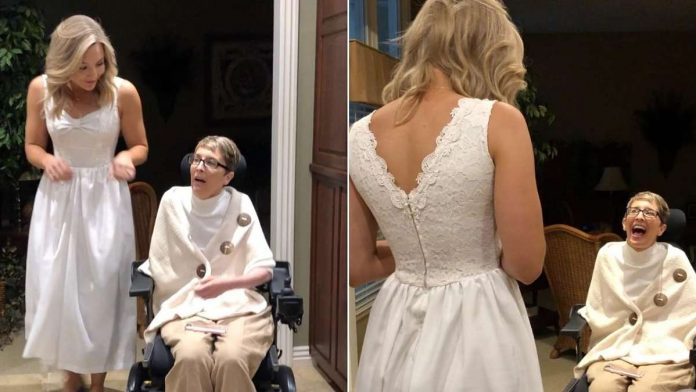 A loving daughter surprised her mom, who suffers from multiple sclerosis, by wearing her old wedding dress.
Jo Johnson Overby, 27, from Springfield, Missouri, said she always wanted to incorporate her mother Catherine Johnson's dress into her big day, so she planned the big reveal during the rehearsal dinner at her family home.
On the night of the dinner, Jo headed to her childhood bedroom to get changed, while a friend filmed Catherine, 55, as she sat in her wheelchair in the kitchen.
Then, as Jo crept up behind her mother, Catherine immediately recognized the dress and said, "Oh! I know that."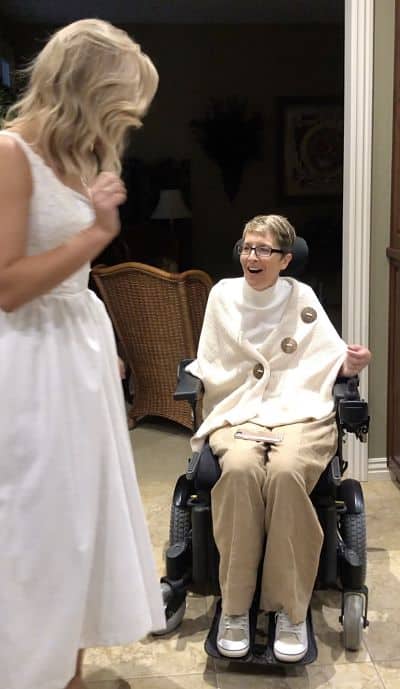 Jo said that her mom is her best friend, and because of Catherine's condition she wanted to make her wedding day as accessible as possible for her mother.
Jo decided to have a small ceremony in order to have as much family time as possible, also recreating photographs from her mother's wedding.
Her father and Jo also had an ongoing joke before the big surprise, on May 3, 2019, that Jo would never fit into her mother's dress, given that she is taller, and her mother is very petite.
Though the surprise took place last year, Jo, who opted for a different dress on the wedding itself, later decided to share the rehearsal dinner footage on social media, garnering lots of warm responses.
RELATED: Husband With Cancer Surprised in Hospital Bed as Loving Wife Keeps Up 25-year Tradition of Wearing Wedding Dress on Their Anniversary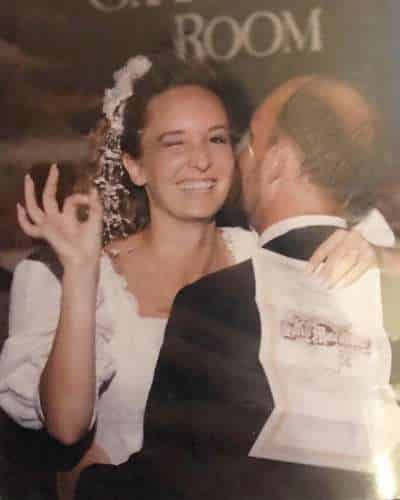 Jo said: "This was a way to kick all that off and make a tribute to her and all she has been in my life.
"It was definitely nerve wracking, but I knew she would be so excited to see me wearing it!
"It was emotional, and we all cried and laughed
"Overall, I felt an overwhelming sense of gratitude to have a life that includes an incredible relationship with my mom. She's so unbelievably special.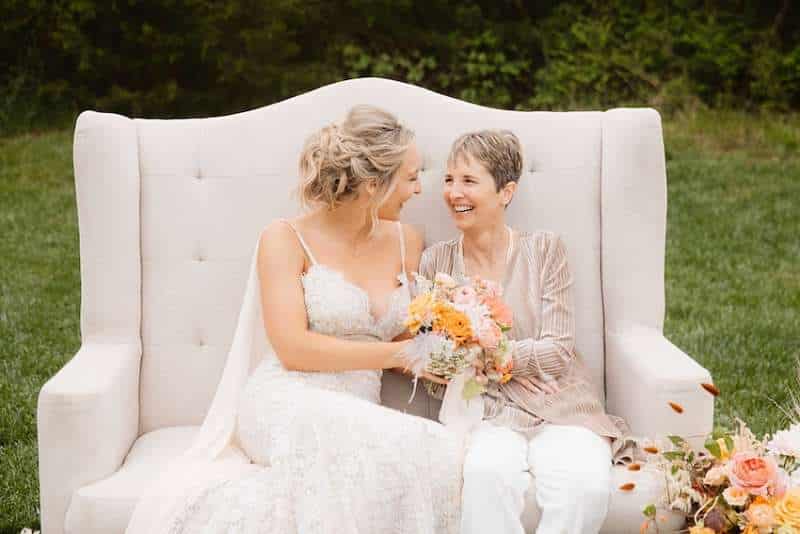 "I've never met anyone with such an incredible outlook and attitude in such a tough situation and the fact that she could look past all the things a mom 'should' get to do on her daughter's wedding day and just celebrate with me and truly focus on my fulfillment – that was amazing.
"The reaction to the video has been so positive and fun.
"We loved reading the comments and well-wishes."
Now watch the heartwarming wedding dress surprise
Story courtesy of T&T Creative Media