A dad who loves beagle dogs because they have helped him through depression was given an emotional surprise when his family surprised him with a new puppy.
Glen Mahoney, 59, had been through a tough few years, having lost his previous dogs and continuing to suffer from a series of long-term health issues.
Glen has struggled with cystitis for 32 years and had to have his bladder completely removed; he has diabetes, which led to amputating one of his legs below the knee; and he also battled prostate cancer.
After numerous surgeries, Glen was left unable to work, causing him to struggle at home with depression.
That was when his family decided to get him his first beagle puppy, and since then, he has also adopted four rescued adult beagles.
Glen loves the breed and his dogs are his world, family members said, because they have helped him through his darkest times.
Over the years, though, three of his beagles passed away, and so in August, his daughter, Amanda, 24, decided to plan a surprise.
She had seen a post advertising beagle puppies, which Amanda sent to her family members, pitching the idea of getting one for her father.
On August 28, Amanda, her mom and son headed out for the morning, telling Glen they would pick up something they had purchased online for Amanda's son.
When they returned, Glen was called to his backyard on his birthday, where he was met by his new puppy, Phoebe, who was walking around on the grass.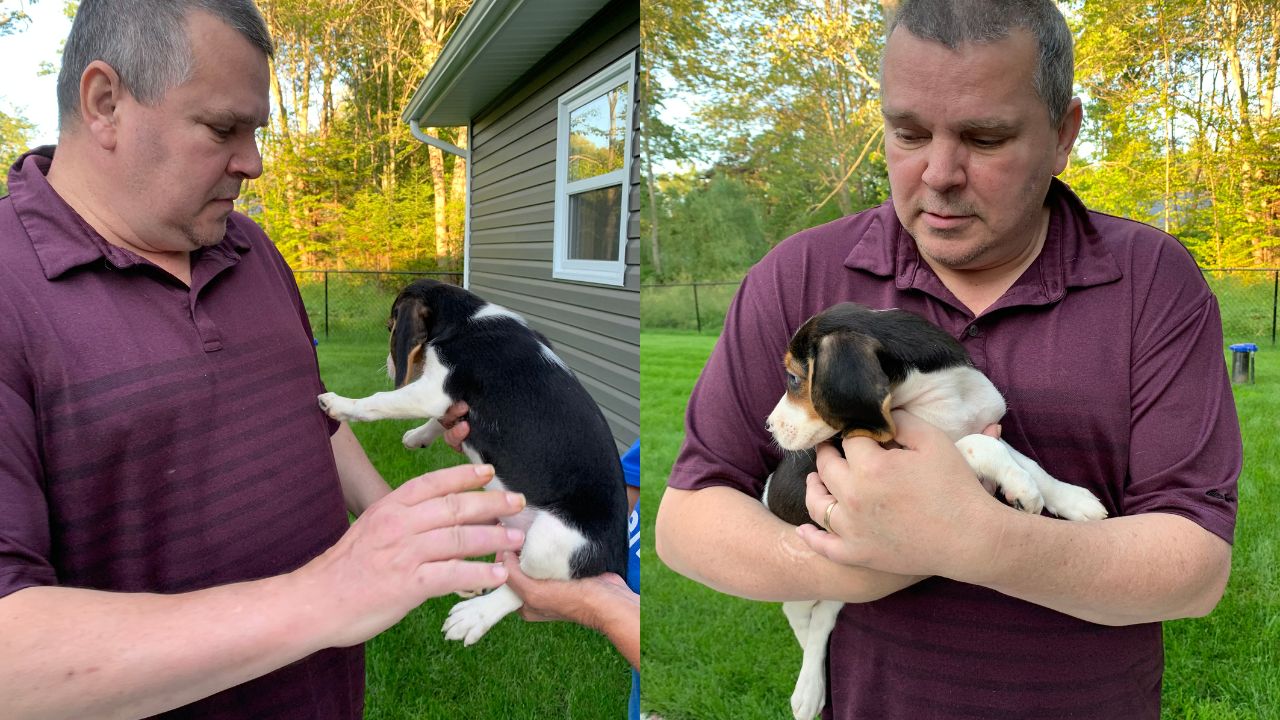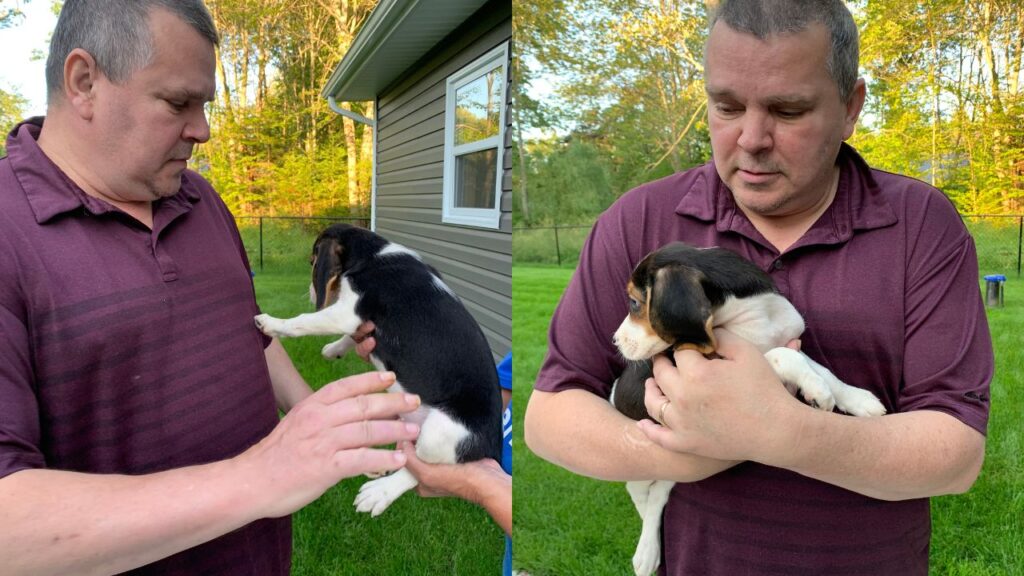 RELATED: Dad's Heart Melts as He's Surprised With New Puppy After Beloved Pet Pug Dies
Amanda captured the moment on video and her dad's wholesome reaction when he got to hold his new pup for the first time.
She later shared the footage online, seeing her post gain an outpouring of love.
Amanda, who lives in Nova Scotia, Canada, said: "Seeing dad's reaction and just pure happiness was a moment I will never forget – it's been a while since I've seen my dad that happy.
"I had no idea my video would have such a great response; it instantly started blowing up.
"I didn't have a big following or a lot of views on any of my other videos, so I had no idea it would blow up like this.
"My dad kept texting me that day asking how many people have seen it now.
"He's so thankful for all the wonderful comments; this makes him so happy, and I am so grateful.
"His dogs are his world because his dogs were rescued. Some of them had health issues and were older, so three have since passed.
"The passing of his dogs has left a huge hole in his heart.
"It's been a while since he's had a new puppy, so he couldn't get over how small she was."