A man posed as a donut shop worker to give his biological mom the surprise of her life – reuniting after more than 20 years apart.
The heart warming reunion came after David Goldberg, 29, from Beachwood New Jersey, reconnected with his birth mom Traci Jordan, 58.
The pair planned to meet up, but after David and his fiancée Sammy caught wind that Traci planned to ship some donut's to them as a gift they hatched a plan.
Secretly flying from the east coast to Traci's hometown of Toledo, Ohio, David contacted Holdey Toledough, his mom's favorite donut shop.
With their help, he disguised himself as a delivery driver, and armed with a tray of treatsdressed up as a delivery driver from Holey Toledough and headed to surprise Traci.
On June 26, a short distance from the donut store, David headed into a coffee store where his mother was waiting.
There, with a mask covering his face and his hands visibly shaking, David presented Traci with the donuts, prompting her to ask: "Will these ship to New Jersey?"
With the box lid open, Traci then inspected the donuts and said, "Oh, my son will love them."
That was the perfect cue for David, who swiftly removed his mask and declared, "I think I will, too!"
Traci was so shocked by the surprise that she froze for a few seconds before suddenly shouting, "No way! No way!"
The mother then began crying in her son's arms as the pair embraced.
David said that he had not seen his mother for more than 20 years, because in the 90s, his father became his guardian and moved regularly.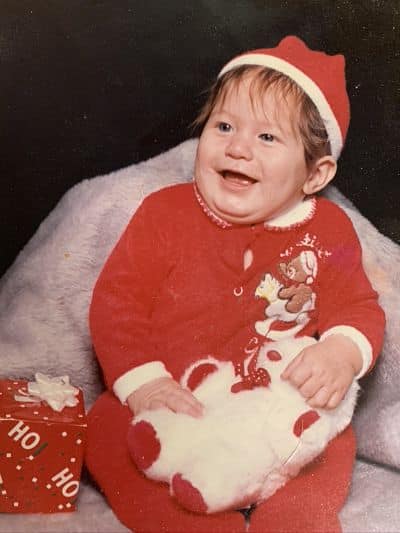 In the years that followed, his father painted a picture of his biological mother that portrayed her as a drug addict and someone he should not be dealing with – causing him to avoid contact at all cost.
But in 2013, David joined the National Guard and said he began to think more independently, convincing himself to reach out to his mother.
RELATED: Man Bursts Into Tears After Traveling More Than 2,000 Miles to Meet His Birth Mom
David's father's ex-girlfriend helped he and Traci get in touch, and when his father passed away last year, David decided he wanted to meet his mother in person.
After the surprise, David filmed an interview with his mother, and through sharing his story, hopes to inspire others who may have been in similar situations with biological relatives.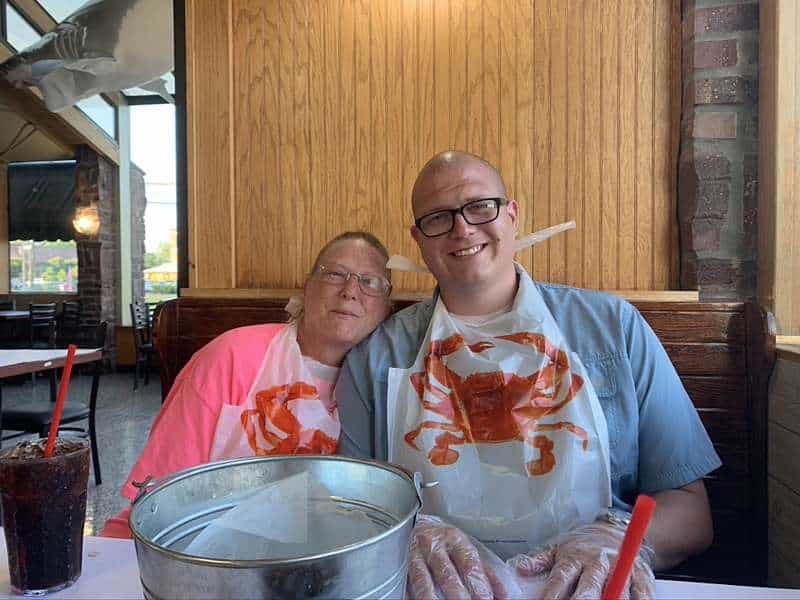 Speaking of the surprise, David said: "The three seconds felt like an eternity.
"Fear, love, excitement, worry and anxiety filled every ounce of my being.
"When we went in for the hug and she held me that all washed away.
"Everyone that watches it cries a little from joy.
"Friends all love that she is so kind and we get to bring joy to the world.
"I just hope this video brings some joy to people in these trying times.
"There is so much healing that needs to be done – some good news may help that."
Story courtesy of Sam and Dave / T&T Creative Media