A man has accidentally discovered a hilarious, unique way of putting his friend's baby to sleep within 15 seconds – by stroking him with his beard.
In the adorable video, Eddie Billmeyer, 34, softly rubs his beard on the head of six-month-old Cruz Kincannon, whose head slowly starts to dip, his eyes getting heavy.
Within a matter of about 15 seconds, the youngster is sound asleep.
The moment took place at Eddie's home in Sacramento, California, while good friends David and Megan Kincannon were visiting with Cruz.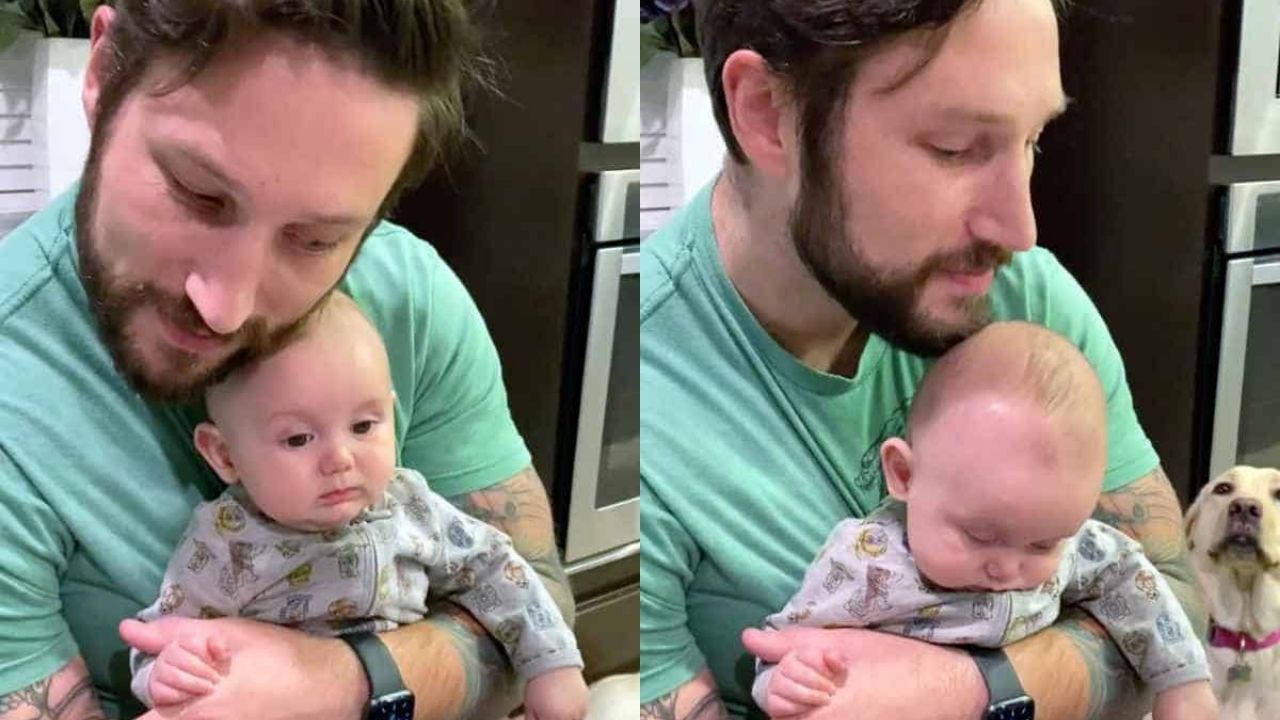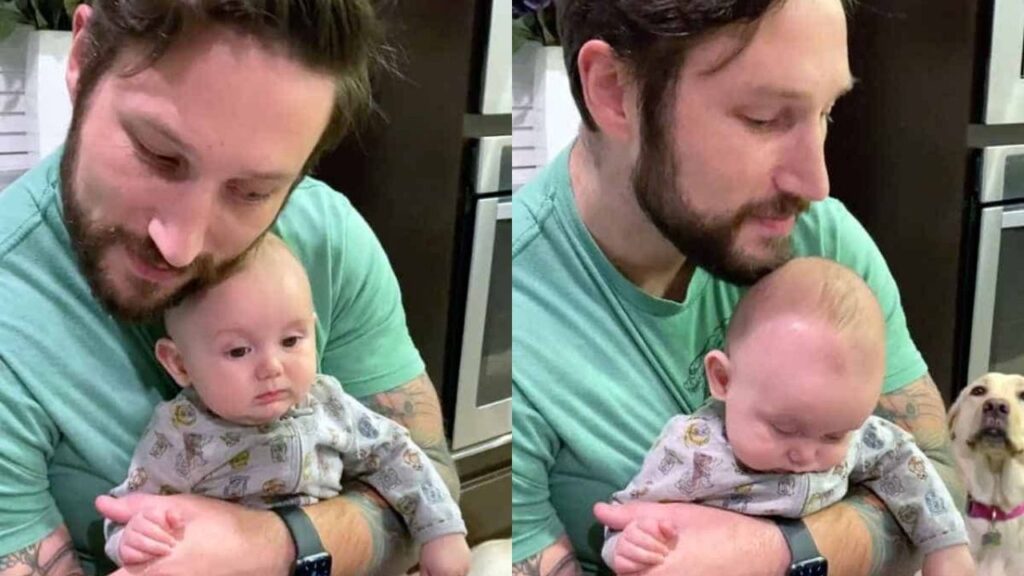 RELATED: Adorable Baby Bursts Into Tears At Seeing Dad Without Beard For First Time
David, 35, said: "If people take anything from this video, it should be an appreciation for how much joy a baby can bring you.
"It doesn't matter what you're doing, or where you're at, or what kind of mood you're in – if you see this video, you are going to stop and say, 'Awwwwww!'"