An adorable baby bursts into tears at seeing his dad without a beard for the very first time.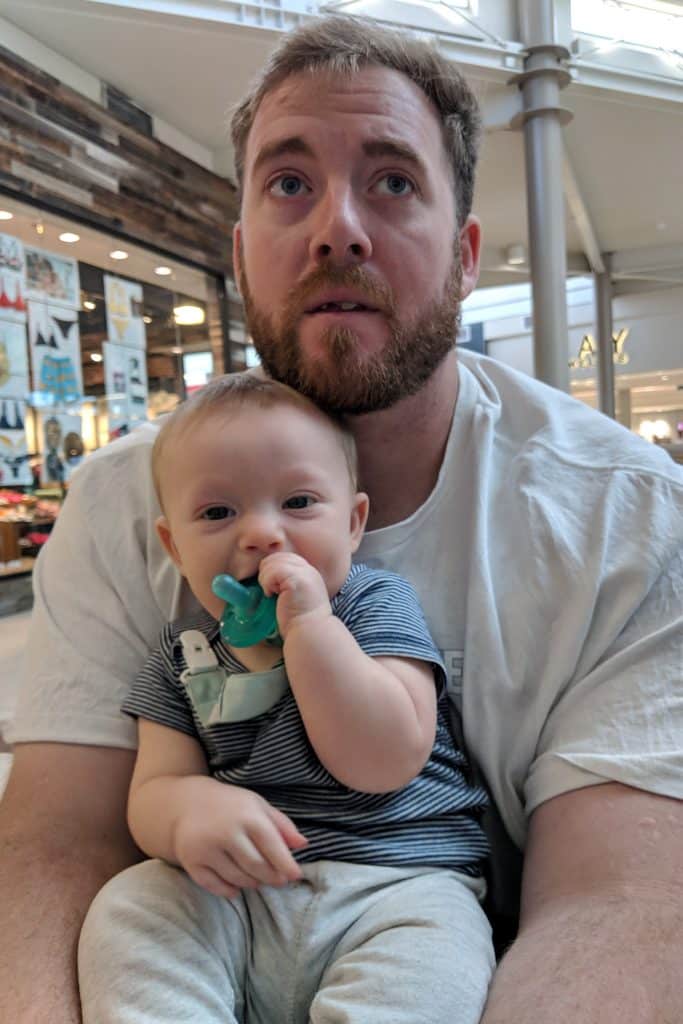 In the cute footage, dad Zack Smith can first be seen with a towel wrapped around his face, his 10-month-old son Kai oblivious in his arms to the surprise his father has in store for him.
Then, holding Kai up in front of his face, Zack, 29, removes the towel to reveal his new clean-shaven look, causing Kai to drop his pacifier from his mouth in shock and immediately begin sobbing.
Zack's wife Kiaya, 29, captured the moment her son's face turned redder and redder, in the family's home in Peoria, Arizona, on June 9.
Kiaya revealed Kai's four siblings had grown up with a clean-shaven Zach, as the father-of-five had previously served in the US Army.
But after the army, Zack took a job as a journeyman pipe welder, and so decided to embrace a new look.
When Zack was required to take a fitness test recently, they decided the beard had to go – and realized Kai had never seen his father without thick facial hair.
RELATED: Baby Hilariously Bursts Into Giggles When Father Tries To Tell Him Off For First Time
Kiaya said: "It was one of those moments where you couldn't help but laugh, but then I felt terrible for laughing at Kai because he was so heartbroken.
"I was anxious to see if he would react.
"It was very strange seeing Zack without his beard – it even took me some time to come to terms with it.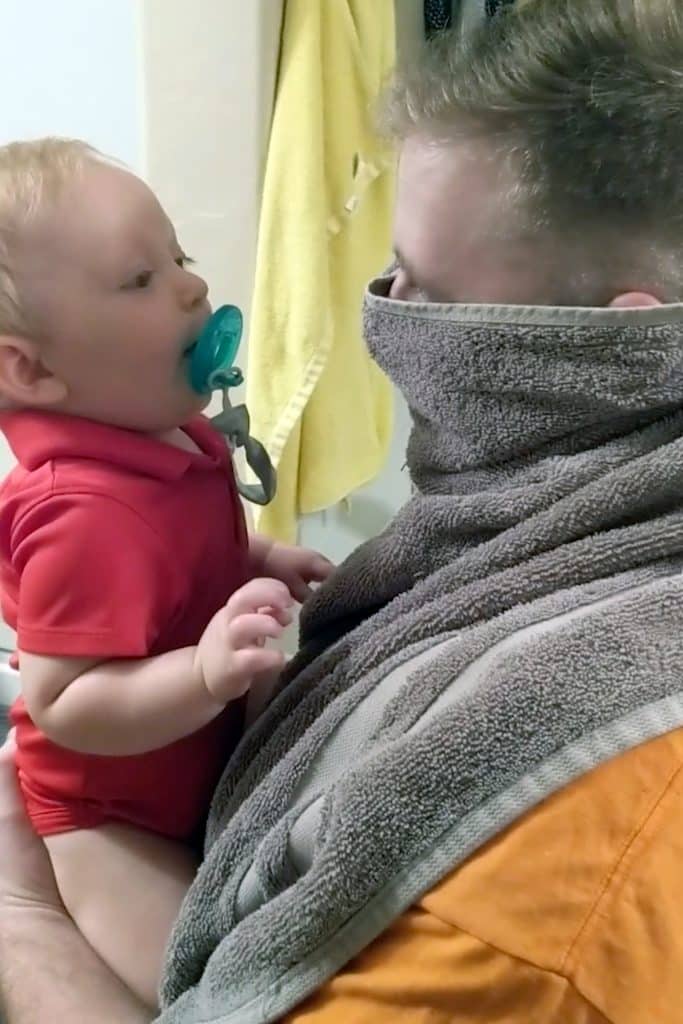 "Looking at the video later, we decided he was definitely madder than he was scared about it.
"It took his brothers taking turns giving their dad a hug to get Kai to warm up to the fact that his daddy was, in fact, that guy without the beard."
Story courtesy of T&T Creative Media