I was amazed at my Mom Luna's courage in the face of a devastating diagnosis. And, on my wedding day, I found the perfect way to pay tribute. By Jony Lee, 21
My Mom Luna held up a pair of brightly colored high heels and said: "What do you think?"
"I love them," I replied.
They looked amazing on her.
But Mom could wear a bin bag and look fabulous!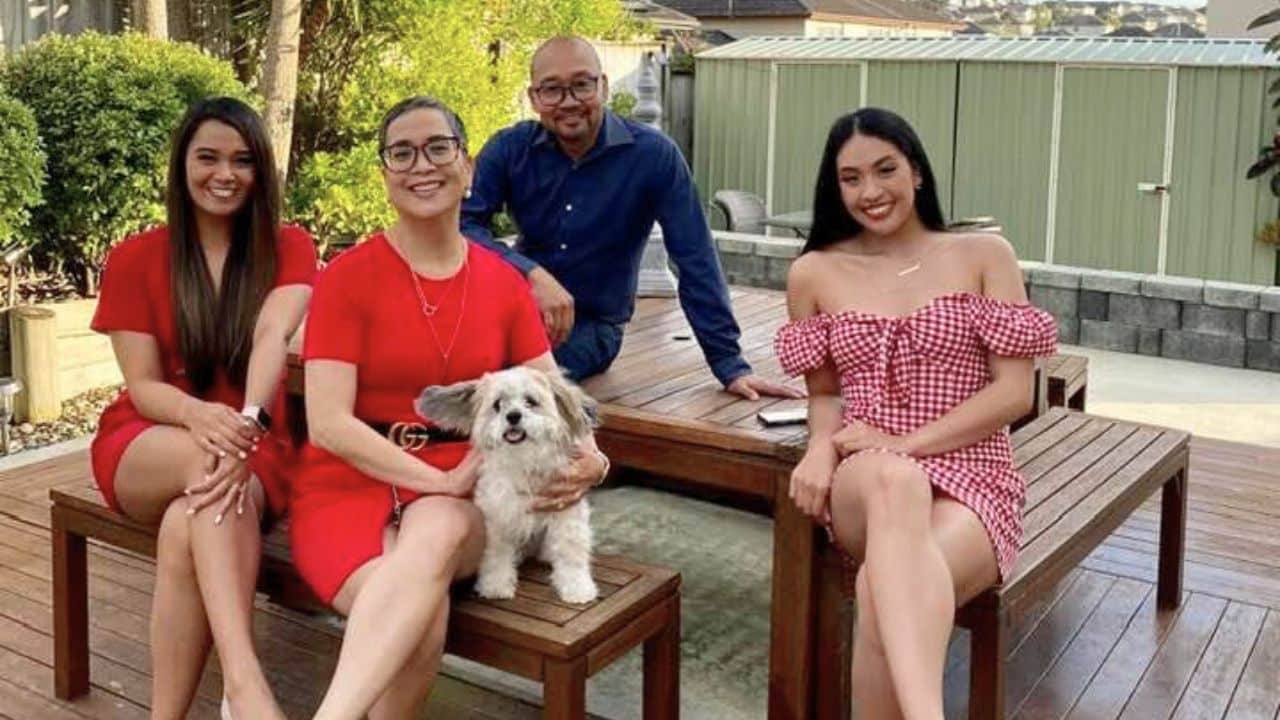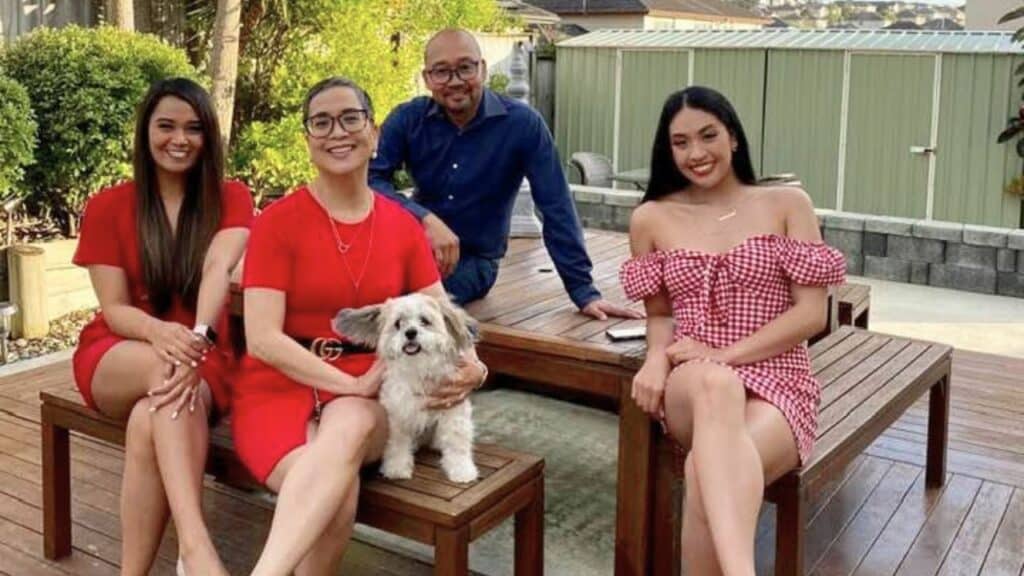 Shopping with Mom was always fun. We'd end up laden down with shopping bags, and today was no exception.
"Well, that was a successful trip," Mom said, as we staggered back to the car to head home and put our feet up.
Meeting my soul mate
Soon after, I was at a party with my friends when I saw a familiar face and my tummy flipped.
"Hey, Jony," Alistair said as he waved me over.
We'd met at primary school and then became friends at secondary school.
I'd always had a crush on him, but nothing had ever come of it – and after leaving school, we'd lost touch.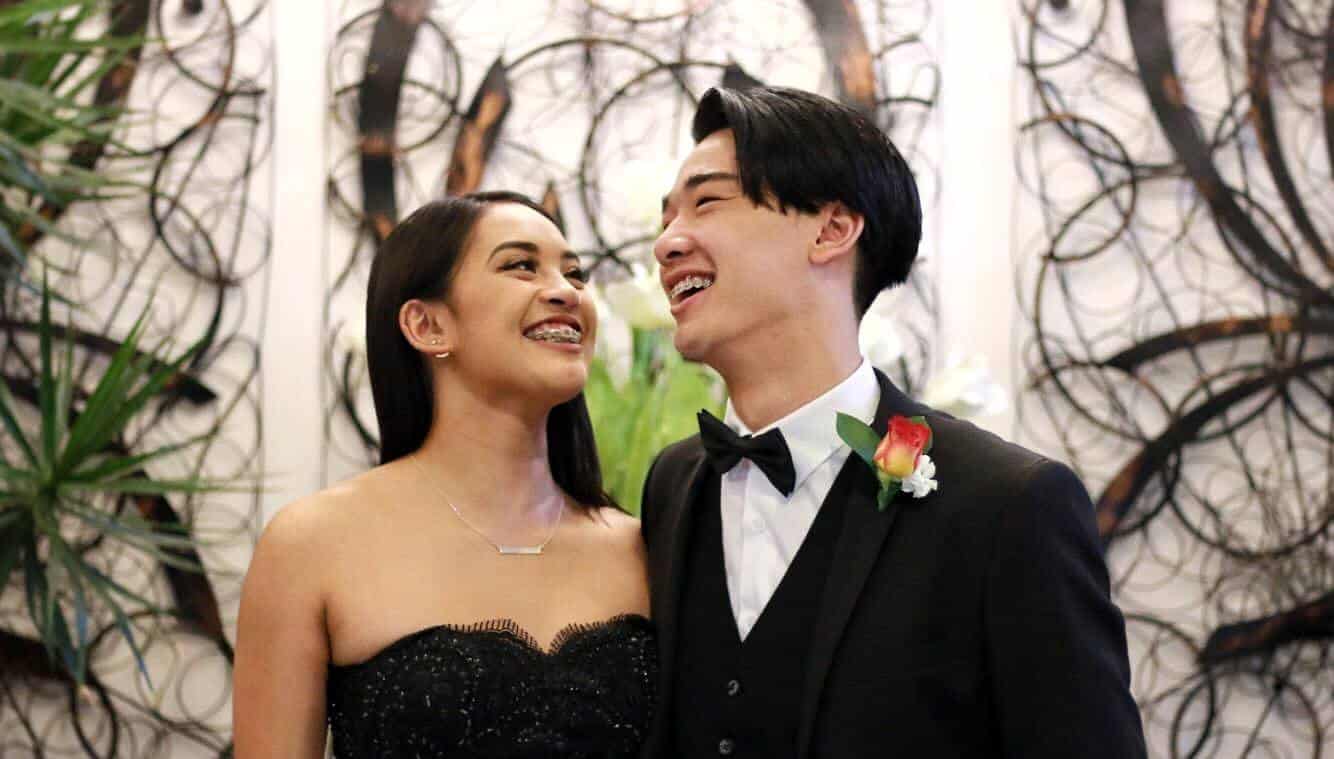 Now, here he was and still as cute as ever.
We spent the rest of the night catching up, and the following week we arranged to meet up again.
The spark between us was obvious and we soon began dating.
Mom's diagnosis
Mom was really excited for me when I told her all about him.
She'd recently been suffering from stomach pains, and after going back and forth to the doctor, she'd finally been referred to the hospital for tests.
She went back to get the results on her own, but soon after, she called my sister Jena's mobile.
"What's wrong?" I asked when she'd hung up. "The doctor won't give Mom the results until she has family there with her," Jena said.
Our dad Jerone was working abroad, so we quickly raced to Mom's side.
As soon as we walked into the doctor's office, I knew it was bad news.
"I'm so sorry," he said to Mom. "It's ovarian cancer."
We all started to cry. But then Mom wiped her tears away and said: "OK, so what's the plan?"
Seeing her being so brave made us feel braver too.
We listened as the doctor explained that she'd need surgery and then chemotherapy.
When we left the hospital, Mom hugged us both. "I'm going to get through this," she said.
If anyone could, it was Mom.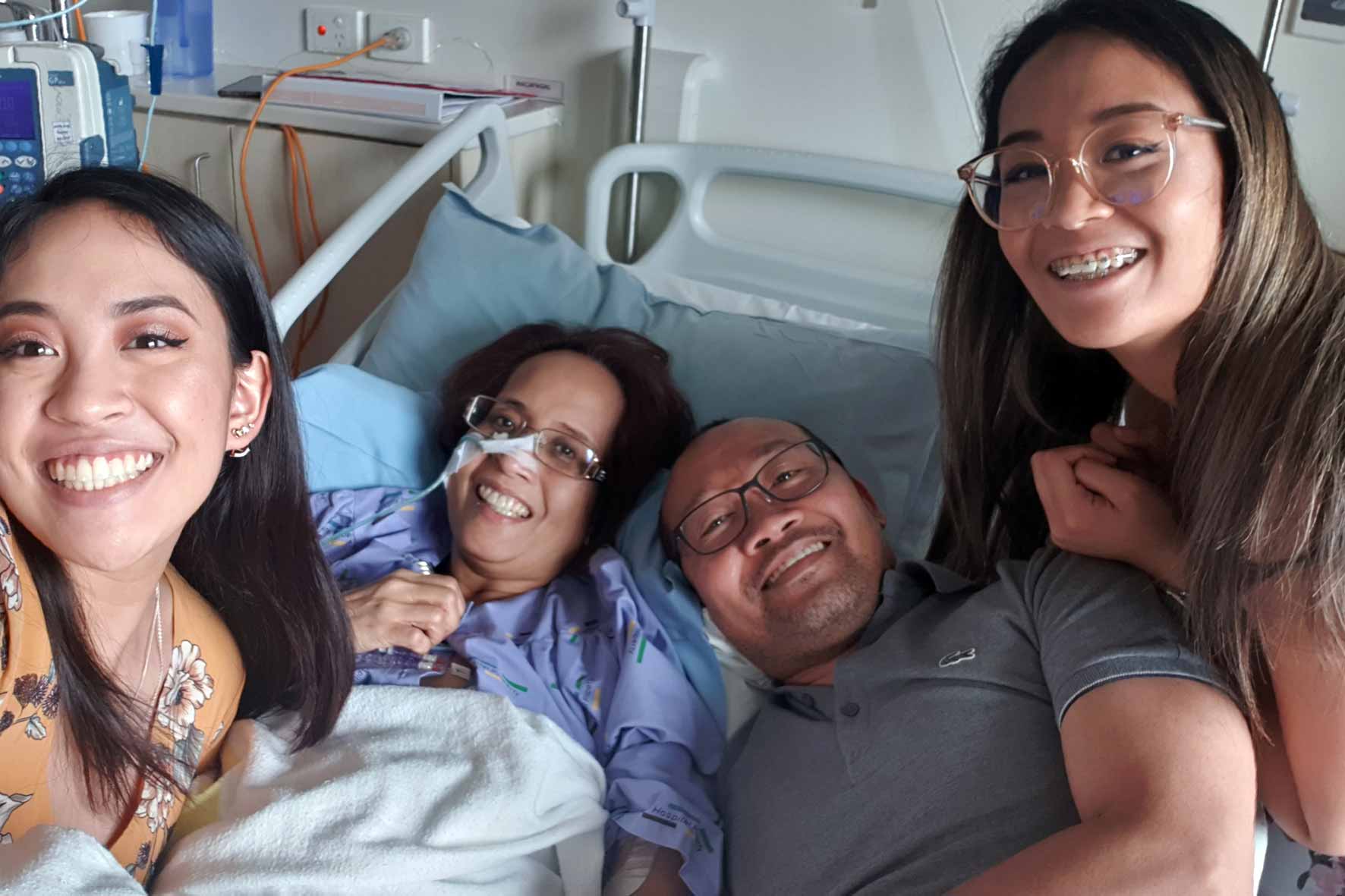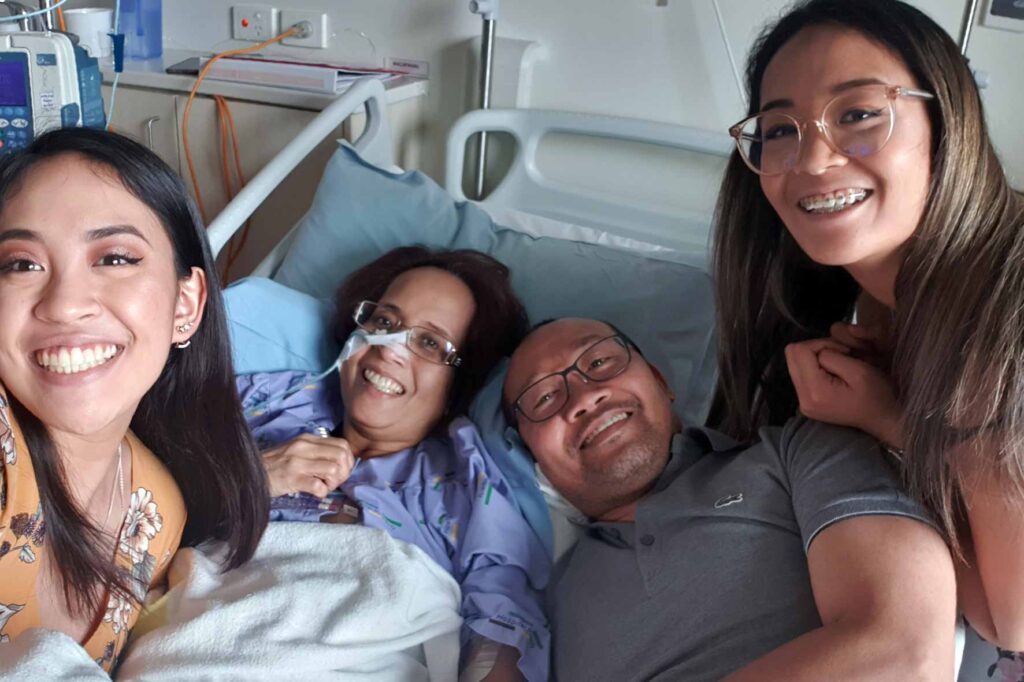 Fighting back
A few weeks on, she had surgery to remove as much of the tumor as possible.
When she started treatment, Jena and I went to the hospital with her, armed with magazines and as much gossip about our lives as we could think of.
"How are things with Alistair?" Mom asked as we sat at the hospital one day.
"Really good," I replied, trying to play it cool.
But Mom laughed and said: "I know that look – I can tell you're smitten."
When Mom's hair started to fall out because of the chemo, she decided to shave it off.
But rather than getting upset about it, she gave Jena and me a wink and said: "Think of all the great hats I'll be able to wear!"
Mom responded well to the treatment, and soon her scans showed no sign of cancer.
"This is the best news!" Mom said happily.
A turn for the worse
But a year later, the cancer came back.
"It's all going to be OK," she reassured us.
Mom began treatment again, and in between, she did her best to matchmake.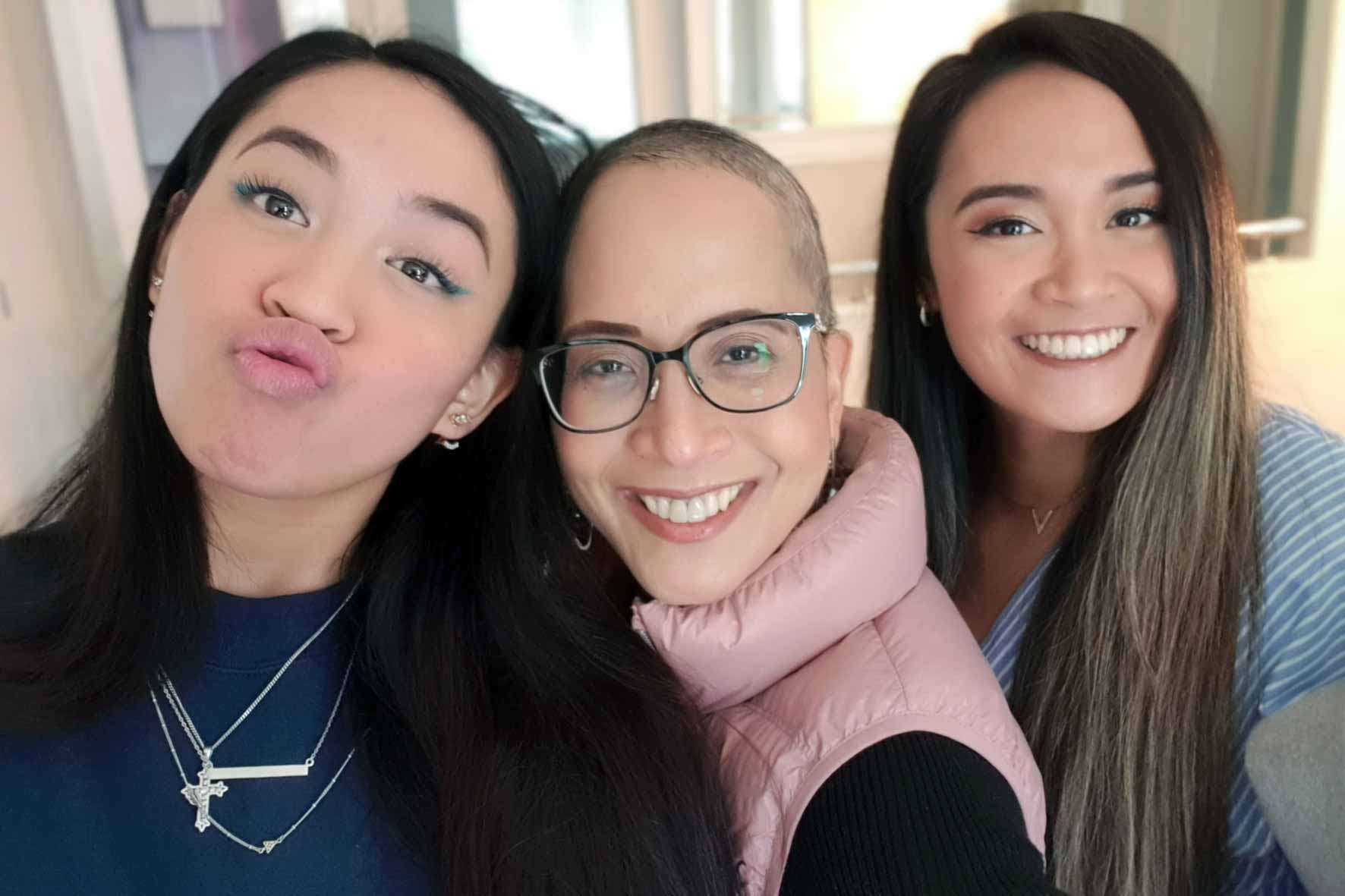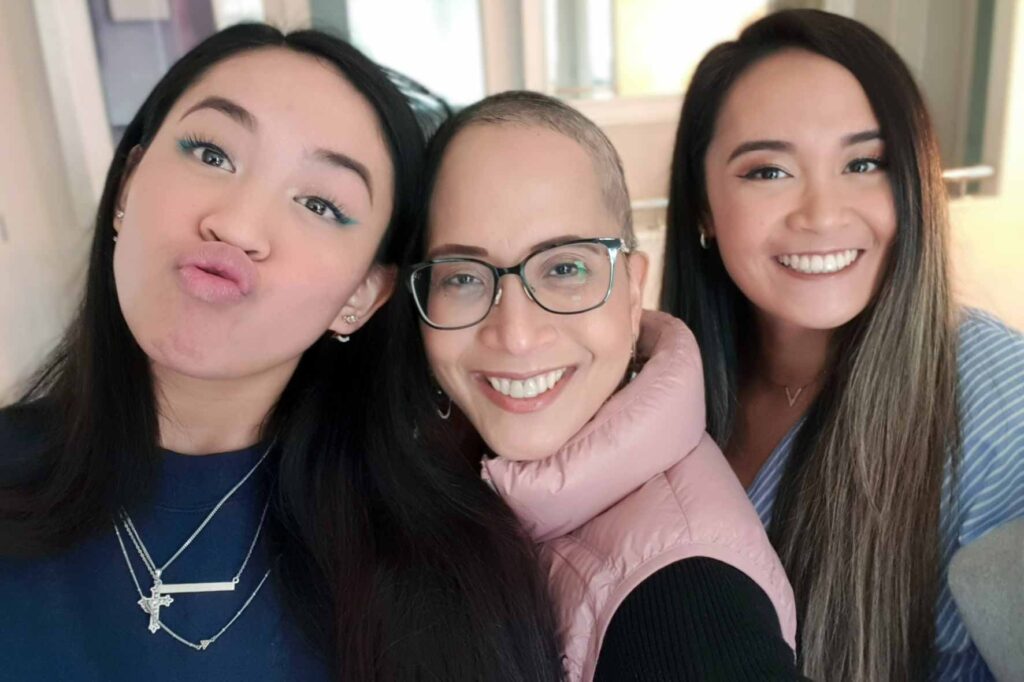 "When are you going to marry Jony?" she asked Alistair one day.
"You love each other, so why not?"
"Mom! You're embarrassing him," I laughed as Alistair flushed.
Then one night, Mom became so ill, she was admitted to hospital.
When Jena and I arrived, we could see Dad had been crying.
"The doctors say there isn't anything else they can do," Mom explained. "Treatment will only make me weaker, so it's going to be end-of-life care."
We were all in tears as we tried to take in the devastating news.
That night, Dad, Jena, and I stayed with Mom at the hospital.
The next day, I headed to Alistair's house and he held me as I sobbed.
"Will you be my forever?"
One day, the following week he took me out to the local botanical gardens and as we turned a corner, I saw a gorgeous pergola decorated with lights and photographs of us.
"This is so sweet," I said, tearfully.
But as I got closer, I spotted a lightbox with a message on it that read: Will you be my forever?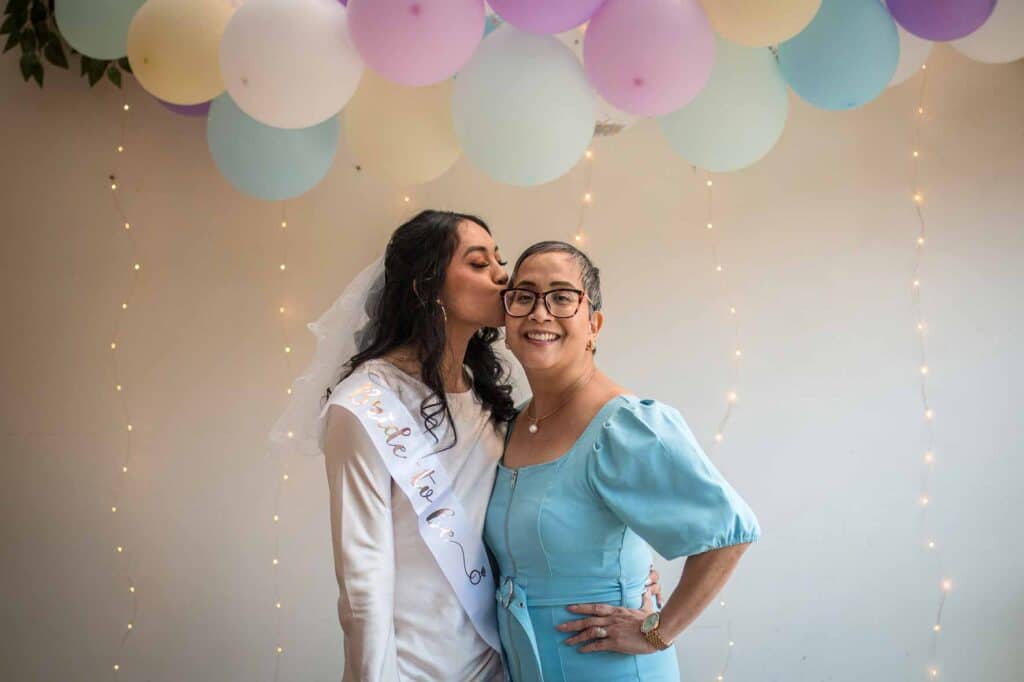 When I turned to Alistair, he was down on one knee holding a beautiful ring.
"Will you marry me?" he asked.
"Yes!" I replied, throwing my arms around him.
Suddenly Alistair's family appeared and cheered as we opened some champagne.
I quickly called Mom and shouted: "I'm engaged!"
"I know," she said, "Alistair asked me first."
"Come home, we have dinner waiting for everyone."
In a blur of happiness, we all headed to Mom and Dad's to celebrate.
I couldn't imagine my wedding day without Mom there, so we started planning straight away.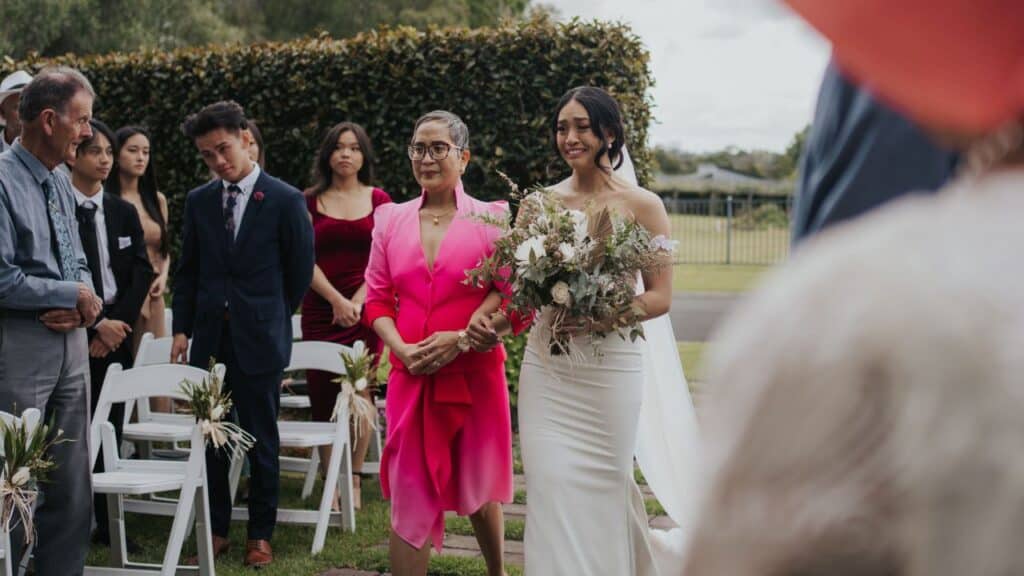 Mom came with me to the venues and helped me choose decorations.
She bought herself an amazing bright pink suit to wear and helped me find my wedding gown.
Everything was coming together perfectly.
Then, one night as Alastair and I had dinner, I realized something.
"When Mom relapsed, I said I'd shave my head if she was going to go through chemo again," I said. "She couldn't get the chemo, but I still want to shave my head."
"I'm happy to do it with you," he said. "Why don't we do it at the wedding?"
"I love that idea!" I said.
We decided to keep it as a surprise.
Making Mom proud
A month on, Mom walked me down the aisle and Alistair and I made our vows in front of family and friends.
Our families were Filipino, and at the reception, it was a tradition for the happy couple to do a special dance while guests gave them gifts of money. But Alistair and I had other plans.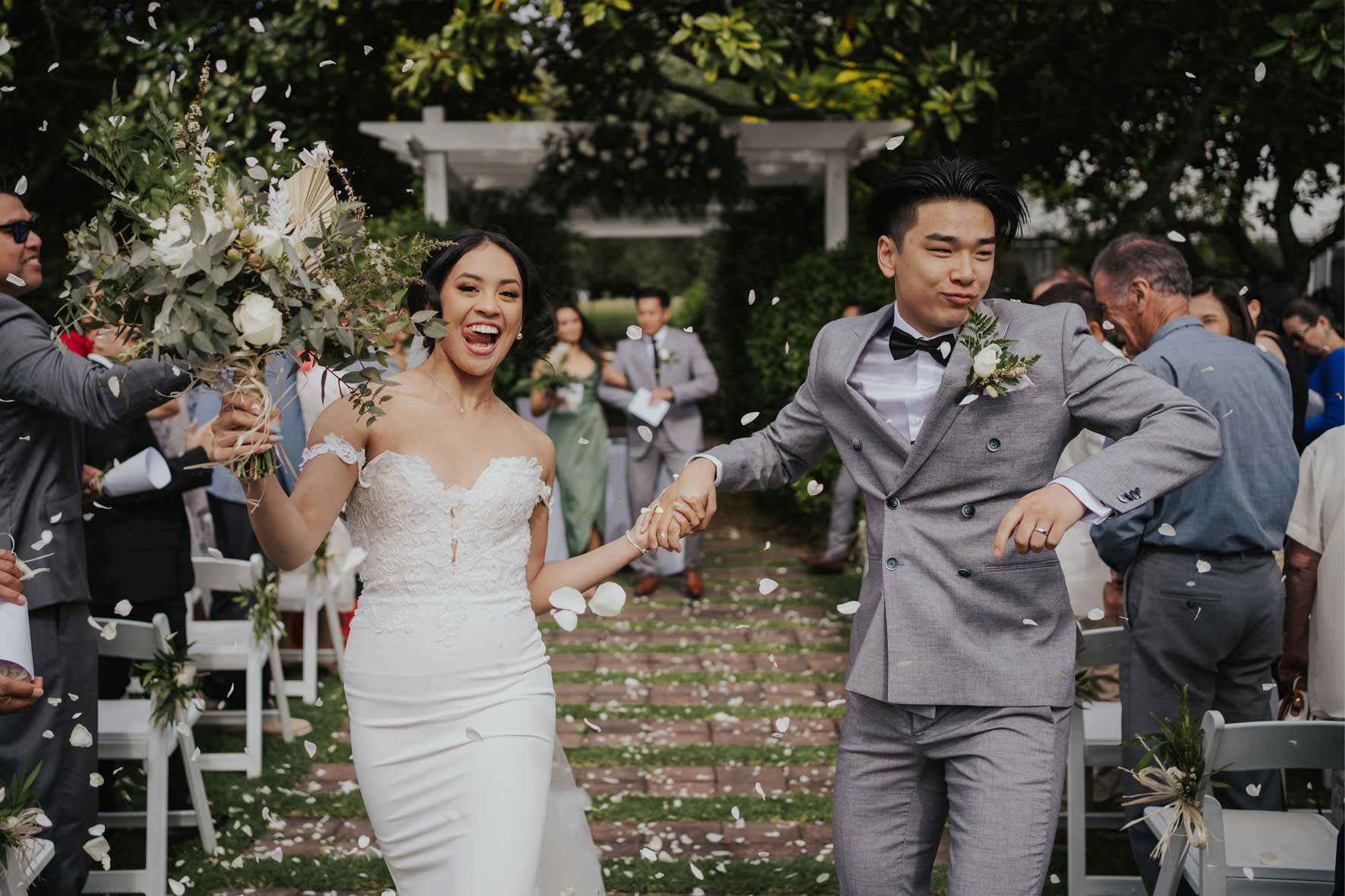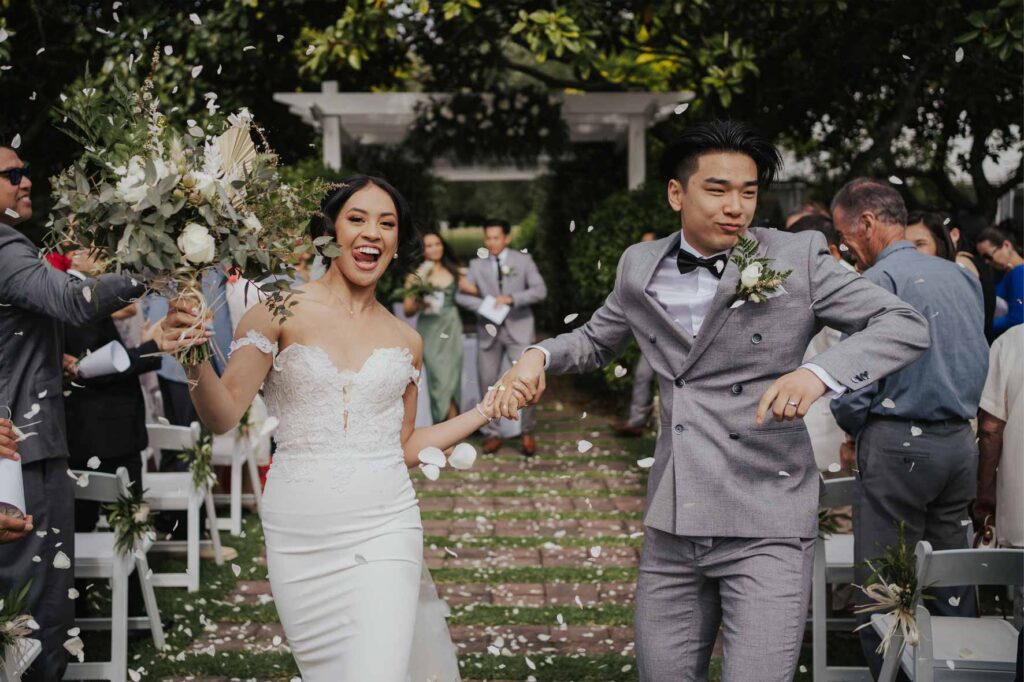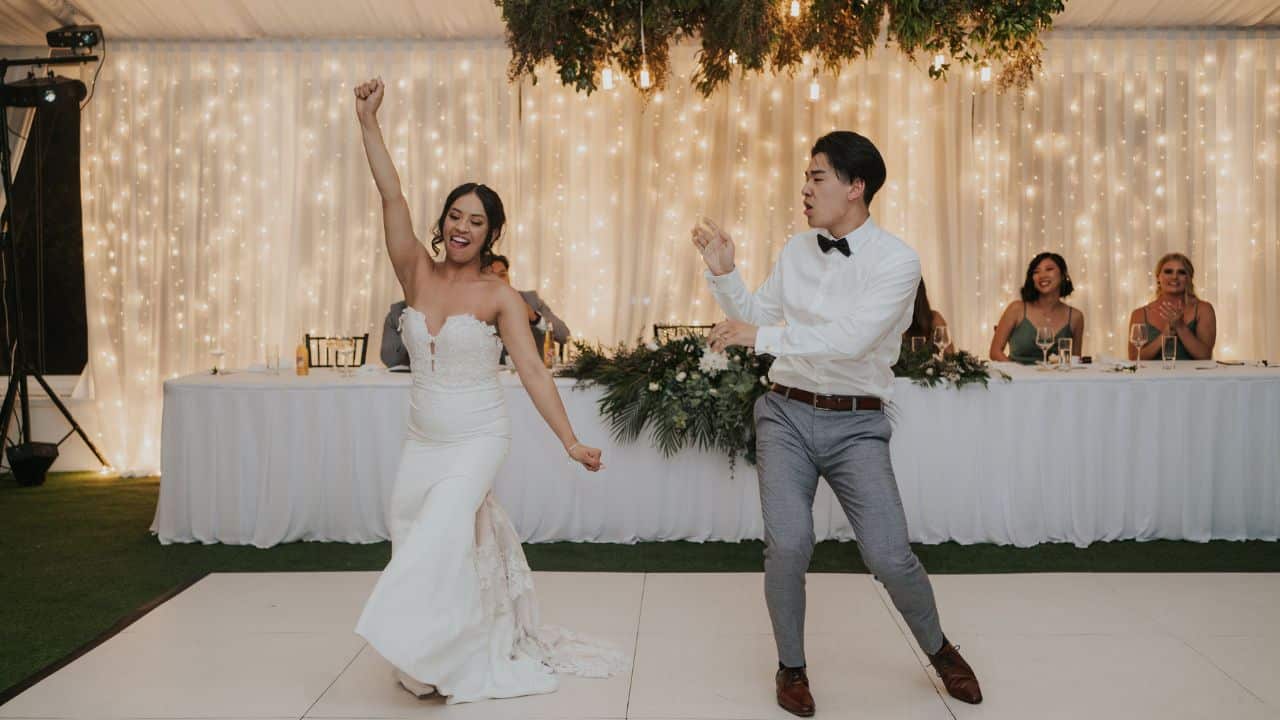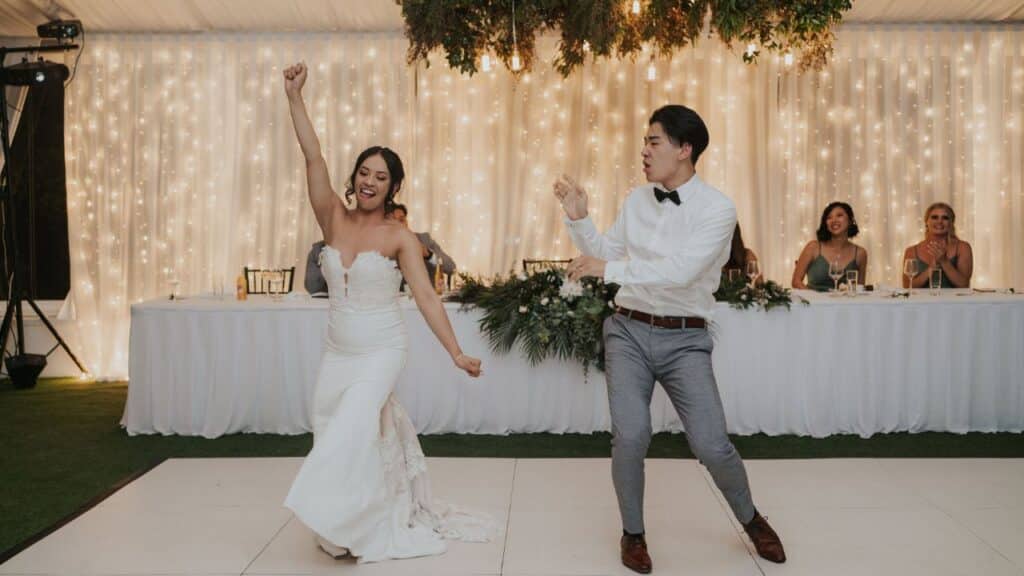 Once the party was in full swing, the MC said: "Alistair and Jony have an announcement to make."
Everyone looked puzzled as I took the microphone.
"Instead of the traditional Filipino dance, we're doing something for my strong mother," I said. "We're going to shave our heads."
I asked that any money people wanted to give us as part of the tradition went to a cancer charity instead.
Everyone looked shocked as Alistair sat on a chair in the middle of the dance floor and I began shaving his head.
But then they all began cheering us on.
Soon it was my turn, and as I watched my long black hair fall in clumps around me, I felt happy.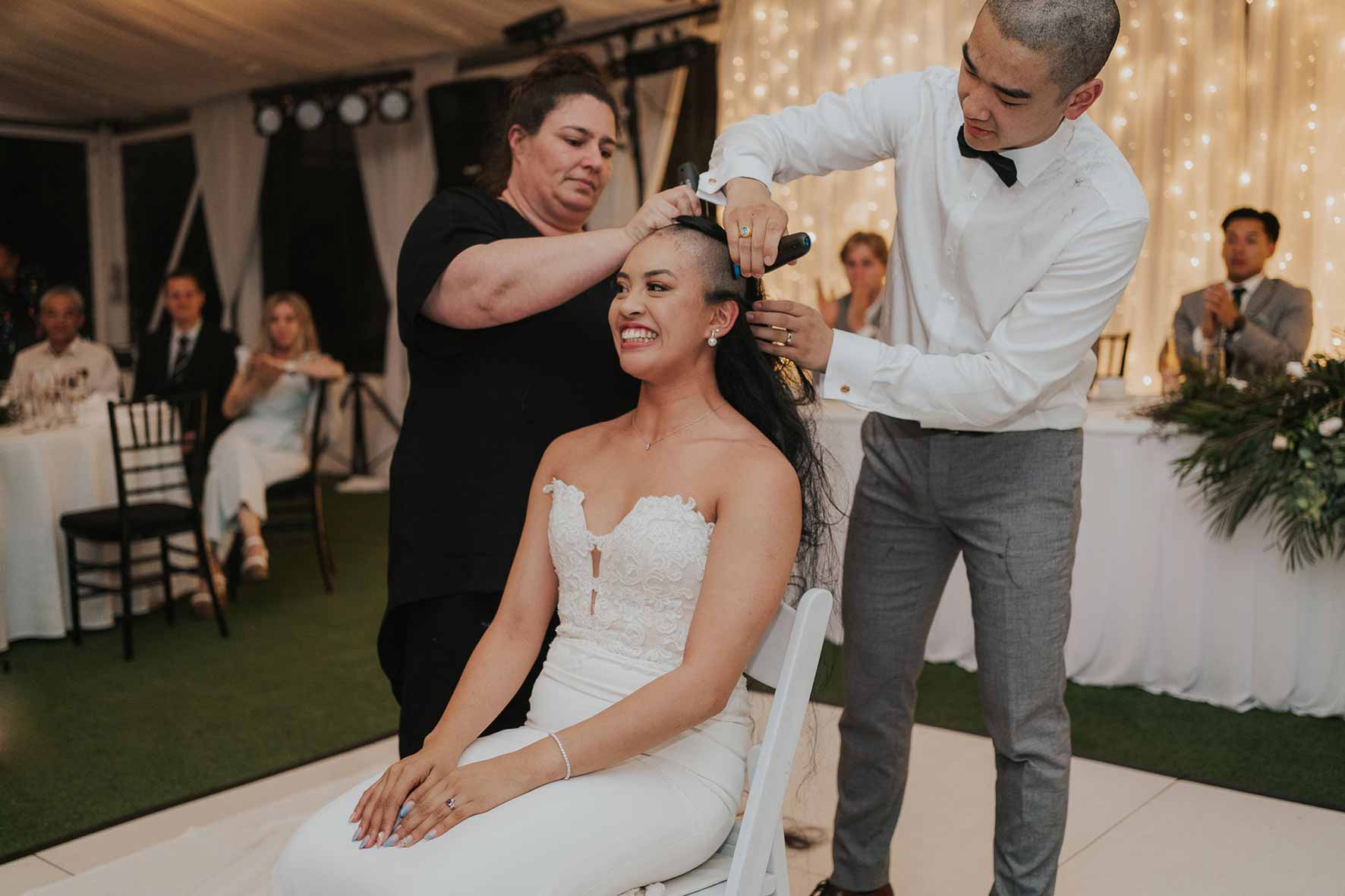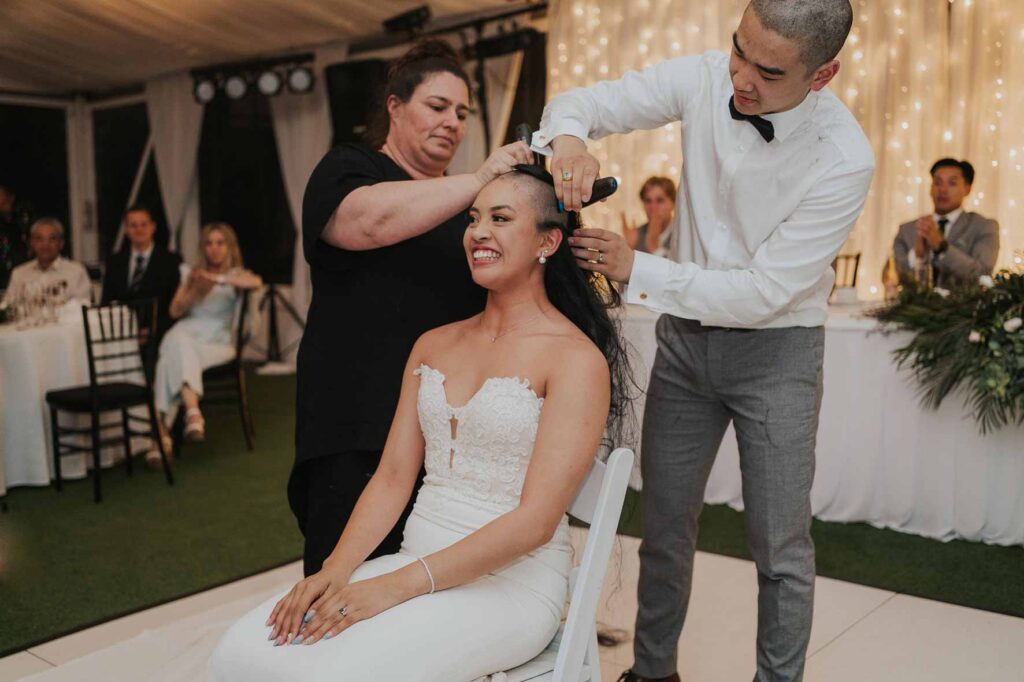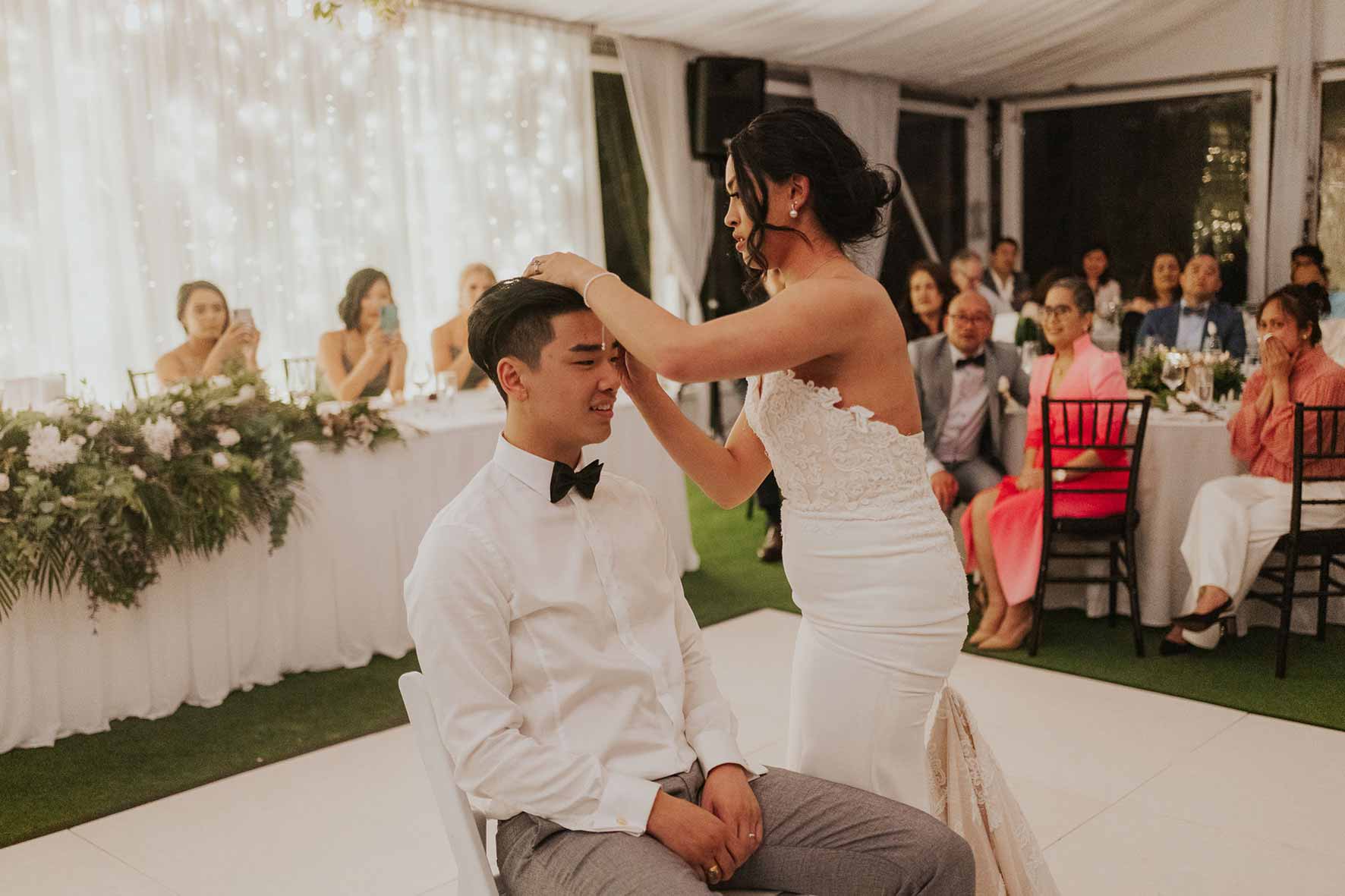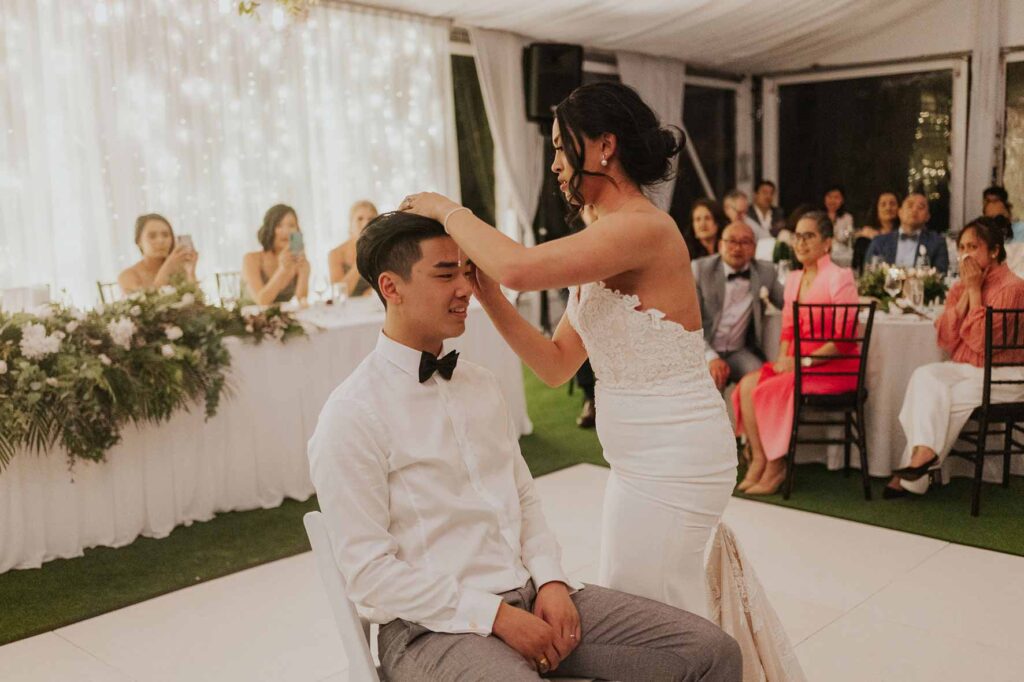 It was the perfect way to show our love and support for Mom.
She was laughing and crying at the same time as she came over and touched my freshly shaven head.
"Love you, Mom," I said. "Love you too," she replied.
We spent the rest of the night dancing and celebrating.
When we totted up how much our guests had donated, it came to an amazing $2,000.
Days after the wedding, we managed a short family holiday to celebrate Mom's 50th birthday.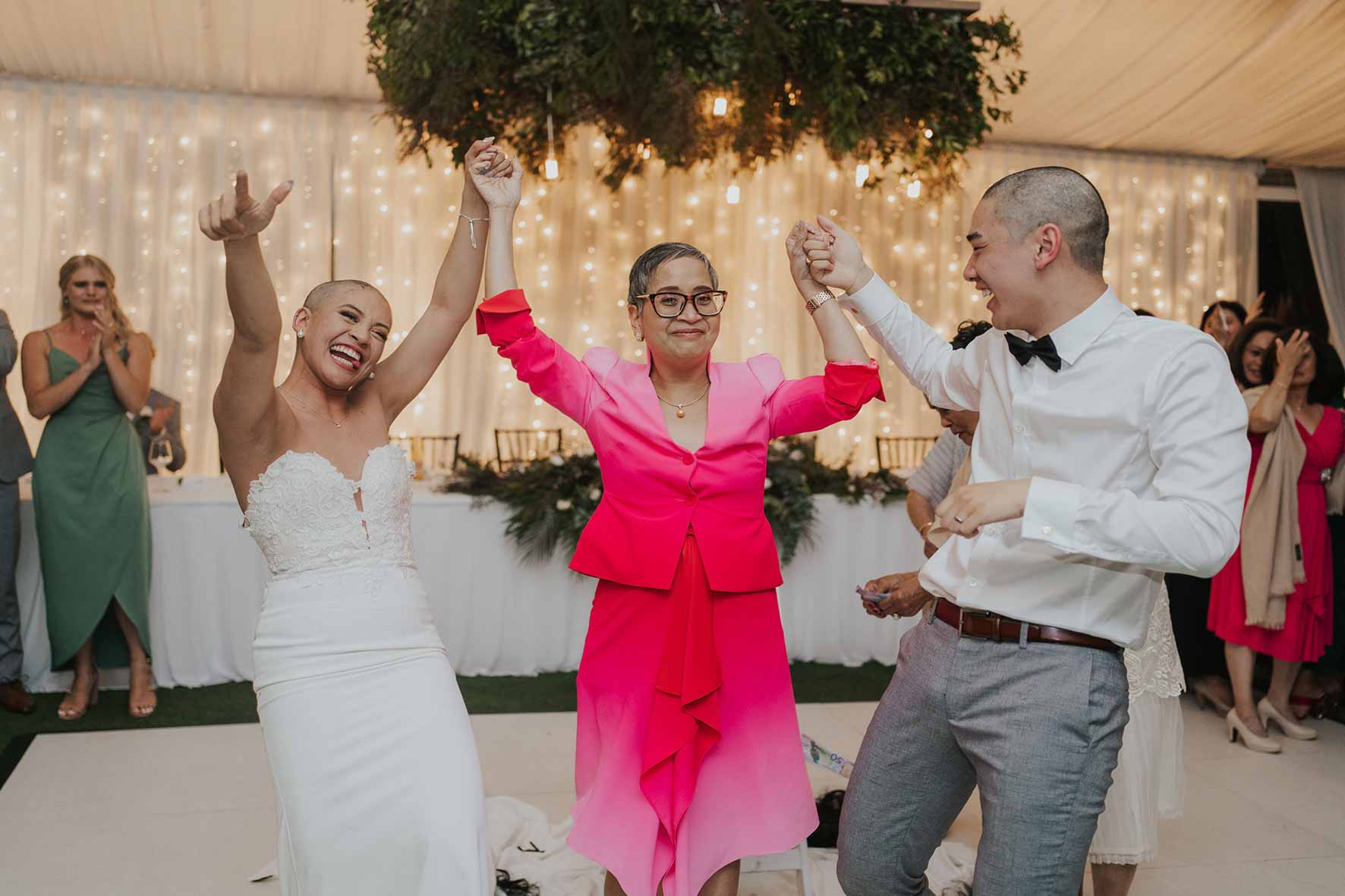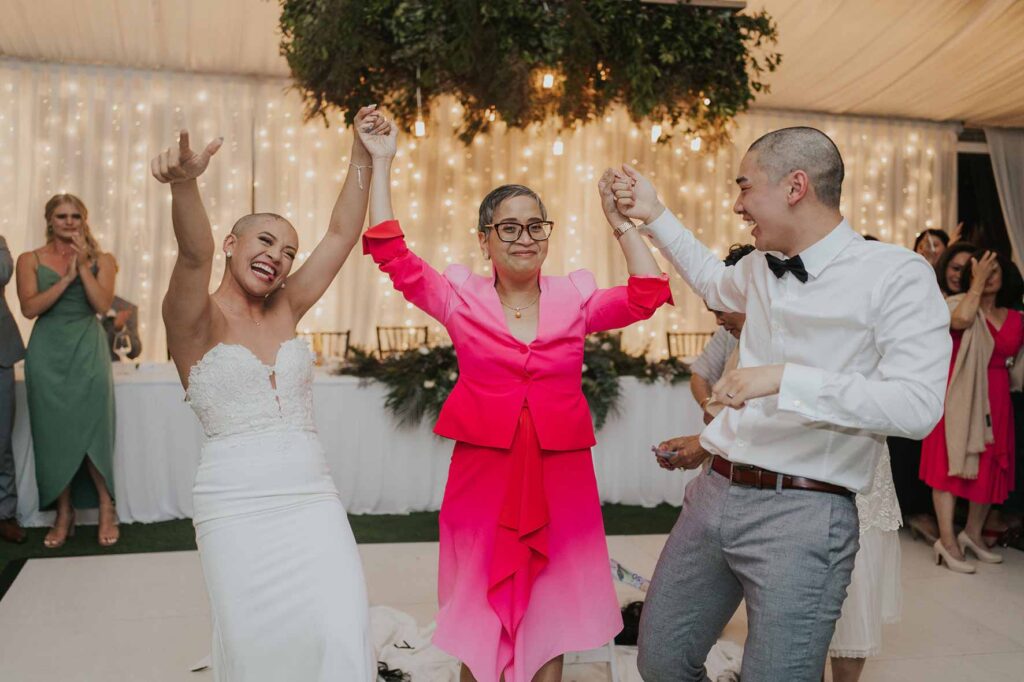 But back home, her health began to deteriorate, and doctors told us that she didn't have long left.
We all spent as much time with her as we could, and she was surrounded by love when she finally passed away.
Now, we miss Mom every day. But I'm glad she got to see both Jena and me happy and settled with our husbands.
She was the best inspiration for a life of fun and success, and I'll do everything in my power to make her proud.
You may also like
I Was a Champion Bodybuilder, but a Rare Condition Left Me a Prisoner in My Own Body…Until I Channeled My Inner Wonder Woman To Fight Back