A giant bullmastiff couldn't contain his excitement when his US soldier 'brother' returned home after almost three months – climbing on top of and smothering him with love.
Jaxson, an 18-month-old Bullmastiff, weighs 160lbs (11.4 stone) but thinks he's still a small puppy and doesn't realize his size.
So, when Jason Floyd, 19, returned home from Army Basic Training, the adorable pooch charged towards him before happily bundling on top of him and covering him with licks.
And the feeling was clearly mutual as Jason took his opportunity to break free before joining Jaxson on the ground for even more cuddles.
While Jason was away, his mom Lisa Floyd, from Greenville, Rhode Island, put his t-shirts on pillows for Jaxson to snuggle up to as he missed his human brother so much.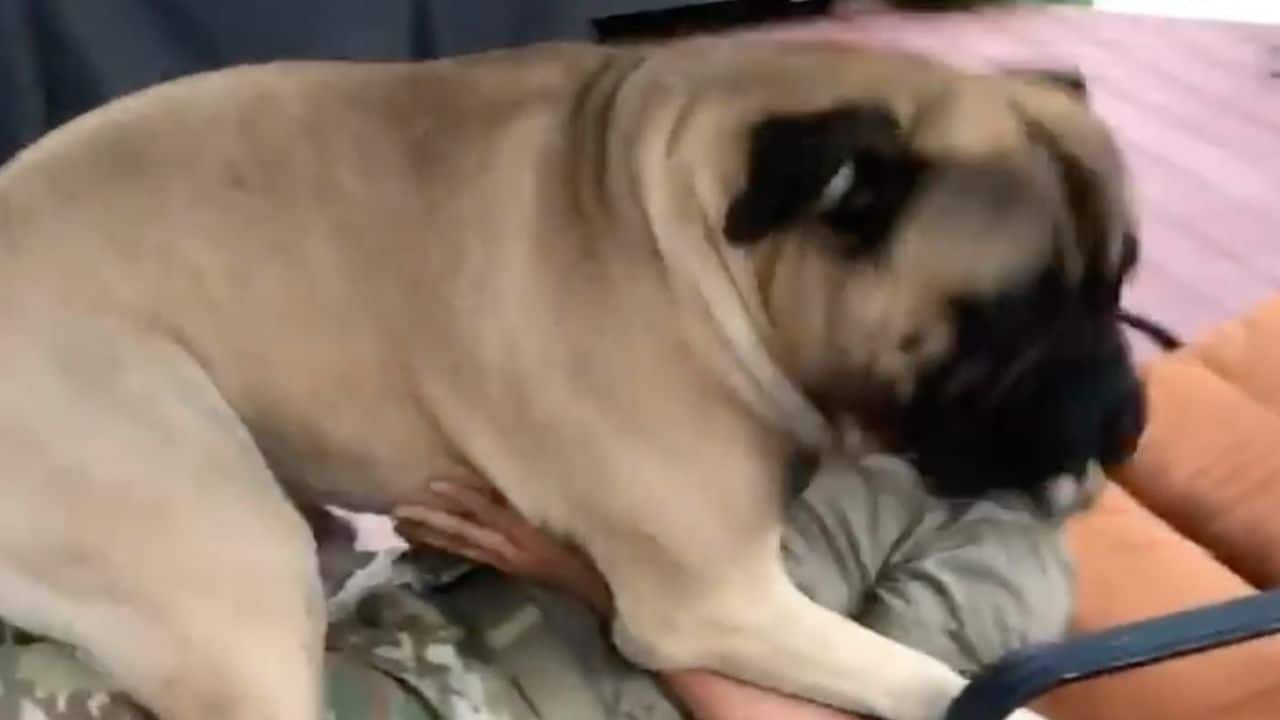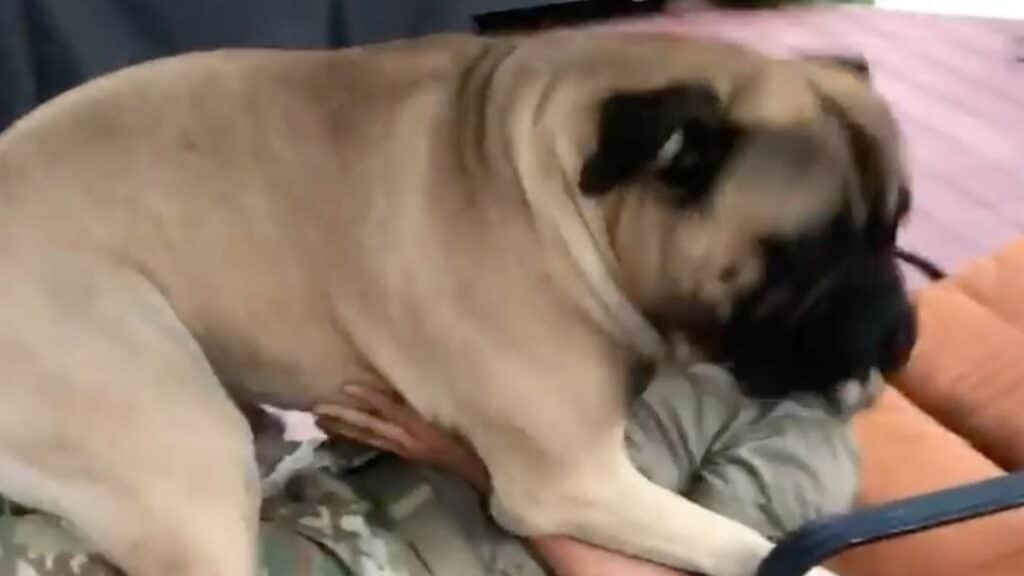 RELATED: Man Uses Drone To Locate And Rescue Dog Missing For 10 Days
Lisa, who filmed the adorable reunion, said: "Jason and Jaxson are the best of friends, so when Jason left for Army Basic Training in May Jaxson definitely missed him.
"I told Jaxson all day he had a surprise coming and I swear he knew. The bond these two share is very heartwarming, as you can see by the video – they are inseparable.
"Jaxson is 18 months old but doesn't realize his size, he thinks he's a lap dog – he is very lovable and protective but he's never reacted like that before.
"He didn't leave Jason's side the entire day and still follows him everywhere. It's really sweet how much he loves his human brother – he is so happy his best friend is home."