A woman who thought she was checking out a potential new home was left frozen in shock when her boyfriend got down on one knee to propose – and then informed her the home was already theirs.
Raechel Polen, 25, from Sarasota, Florida, has been with Michael Keshishian, 41, for three years, and over recent months they'd discussed purchasing a home together.
The couple found a home they initially liked, but a day before they were planning to visit, Michael informed Raechel it had already been sold.
A few weeks later, though, Raechel was told the sale had fallen through, so before heading out to dinner, she and Michael checked out the home.
As they arrived at the house on March 1, the realtor answered the door before asking Raechel to turn around. There she discovered Michael down on one knee.
Michael expressed his love to Raechel, before giving her a ring and informing her the home had, in fact, been purchased by him.
A stunned Raechel turned back towards the house, where, inside, screams of celebration came from her and Michael's friends and family who he'd arranged to be there to celebrate.
Raechel said: "I was excited to see the home and next thing the realtor was telling me to turn around.
"I really went into a somewhat daze from there, as Mike gave me a heartfelt speech and proposed and I was super excited to see my family and the house.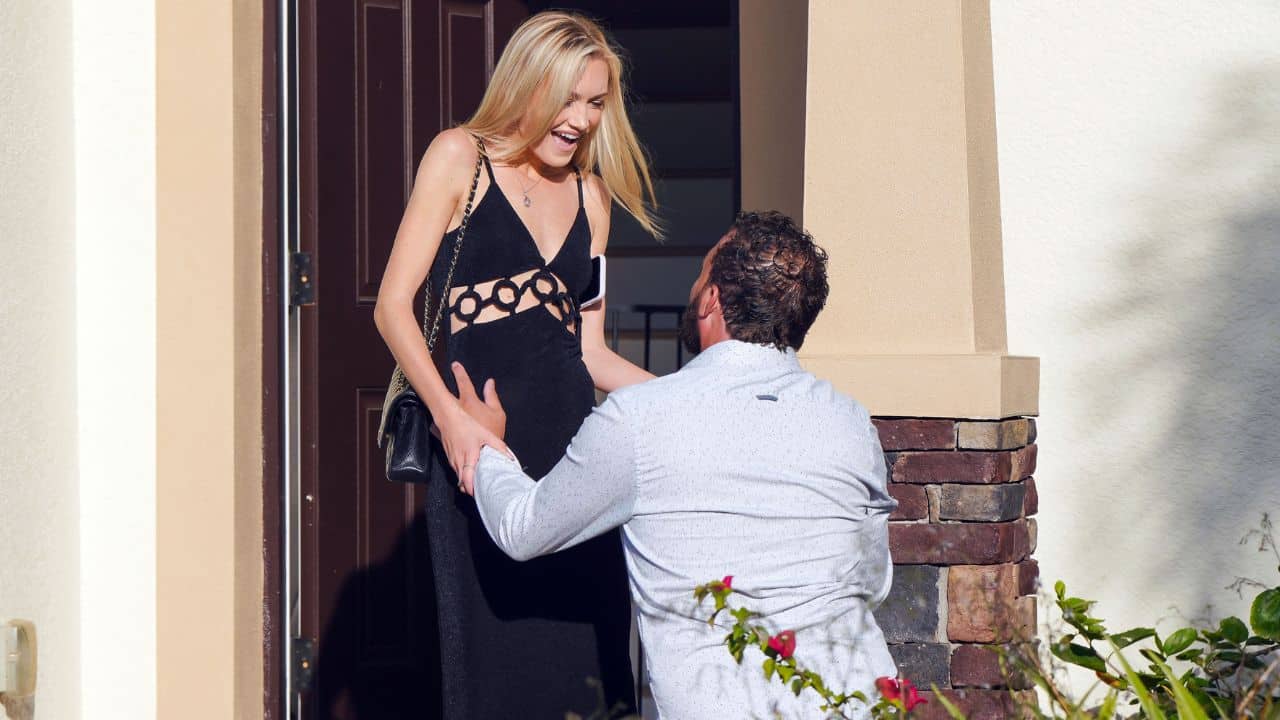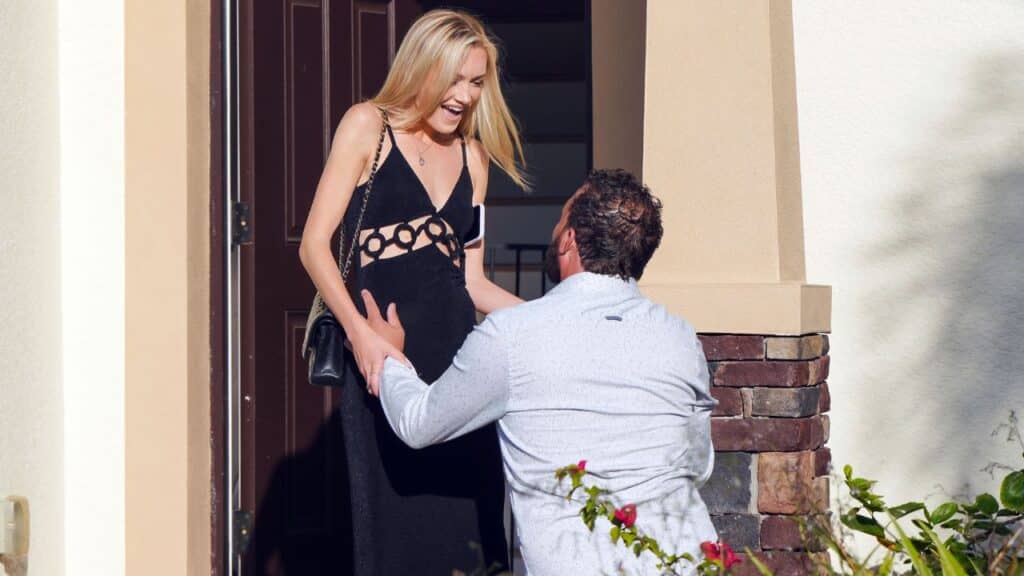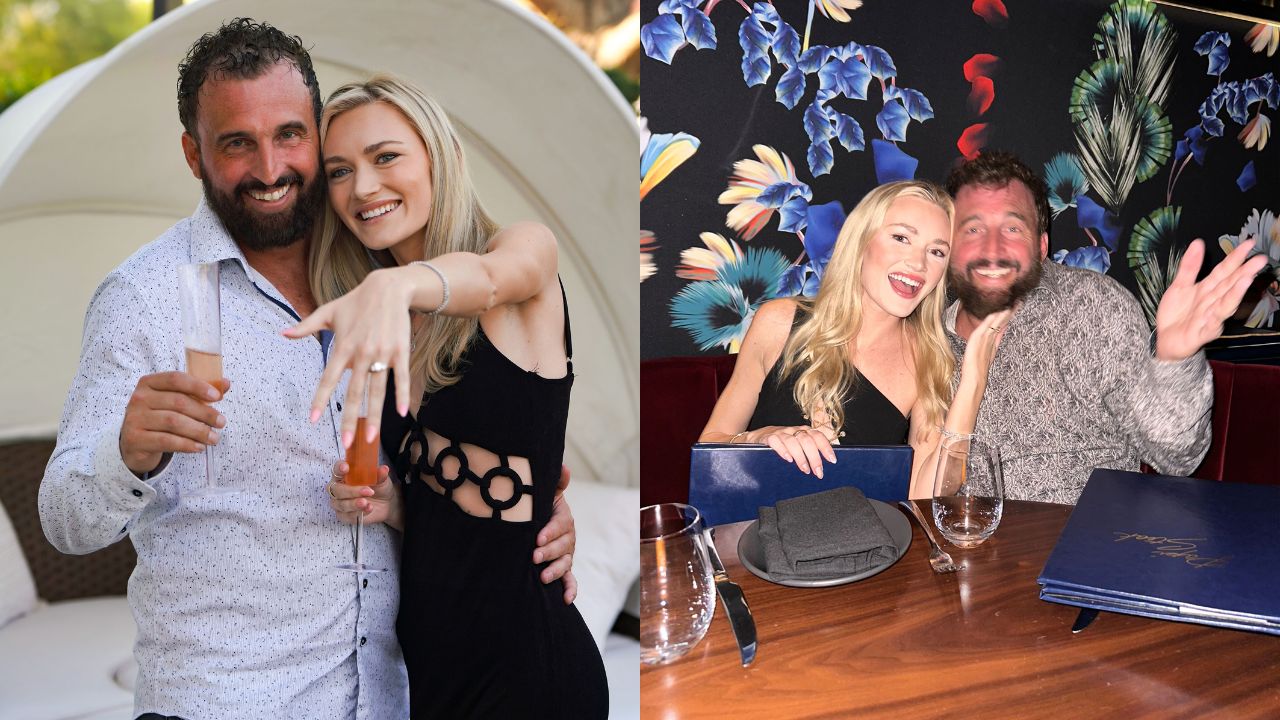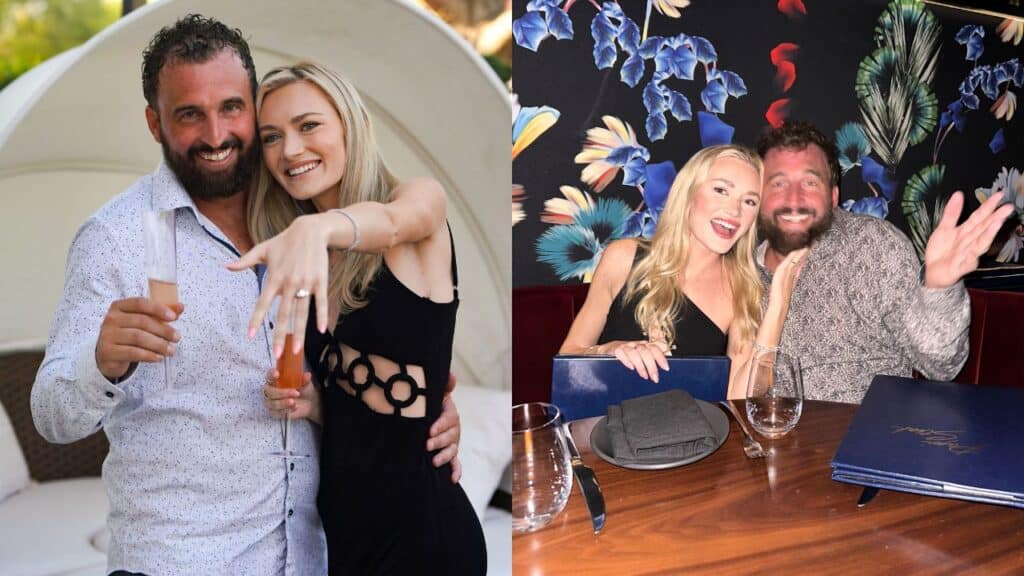 RELATED: Woman Surprised With Proposal As She Enters New Home For First Time
"I guess my reaction wasn't very romantic at the moment but I was super shocked because he had been telling me it would be a while before we'd get a home.
"I was blown away that he could even surprise me like this, given that we are together most of the time – I am truly so happy and excited."