A stunned groom froze in shock when his bride surprised him with his favorite ice cream truck from childhood.
Growing up in Philadelphia, Harry Simon, 30, loved hearing the jingle of his local Mister Softee truck on warm summer evenings.
But having moved away from the area when he was 14, Harry only got to experience the truck's signature ice cream a handful of times in the past 10 years, given that the franchise is predominantly tied to the Northeast.
Ahead of Harry's wedding, bride-to-be Savannah, 29, started speaking to the Cypress Creek Venue in Laurel, Delaware, about the possibility of serving ice cream on the couple's big day on October 7.
With freezer space limited, though, Savannah had a grand idea to head to the Mister Softee website.
There, having only been expecting to buy some merchandise for Harry, Savannah instead discovered an option to rent a truck nearby.
She kept the truck a secret for months – 169 days, to be precise – before having a grand reveal on the day itself.
As Harry heard the truck's music as it pulled around the corner, his jaw dropped and guests began to scream in shock.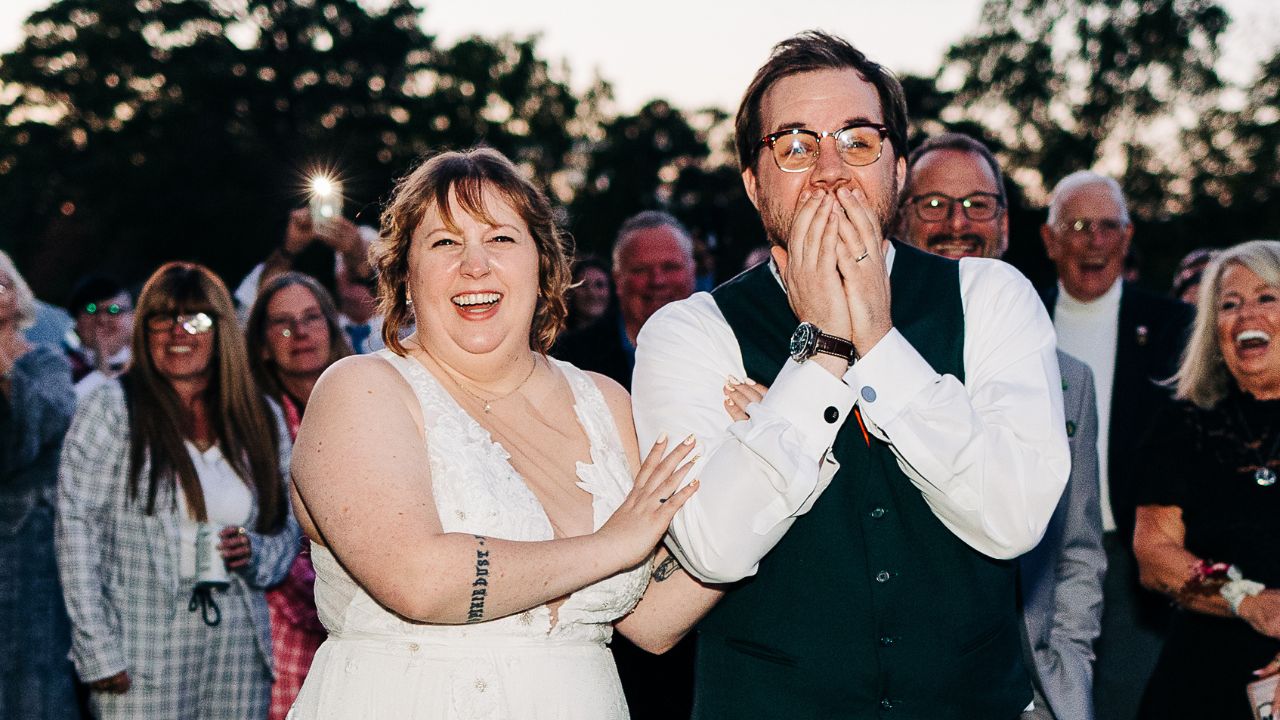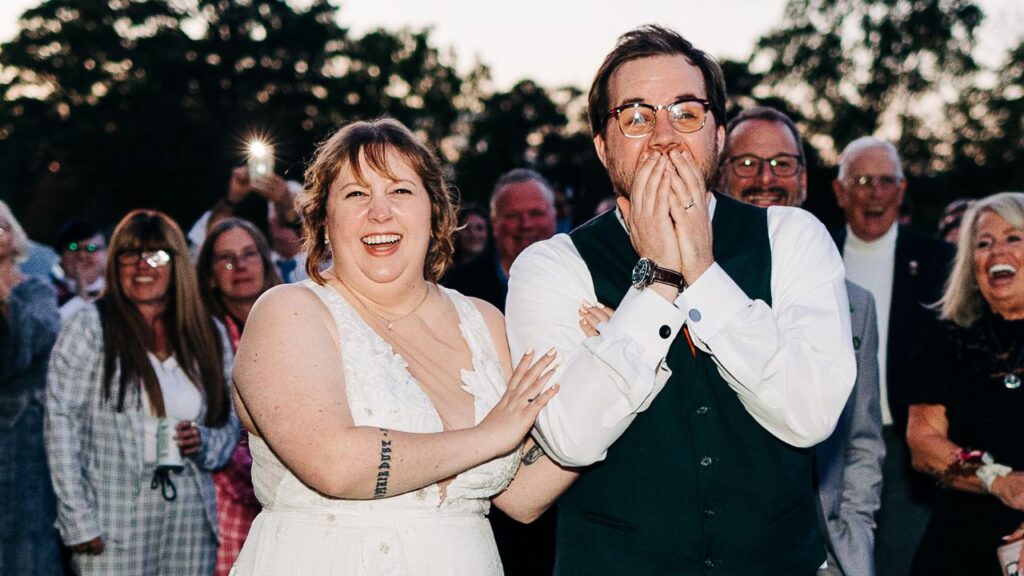 RELATED: Groom Surprises "Puppy Obsessed" Bride by Bringing Adoptable Pups to Their Wedding
The moment was captured on video by the couple's wedding photographer, Lydia Keiser, who shared the video on TikTok.
Savannah said: "Everything worked exactly to plan.
"I asked the franchisee to park at the end of the driveway and call one of my bridesmaids to say they arrived.
"They happened to call during our first dance, so as soon as our dance finished she let me know and I ran to the DJ mic and made a small announcement about how I had one last wedding gift for Harry.
"I asked everyone to move quietly to the driveway and listen carefully.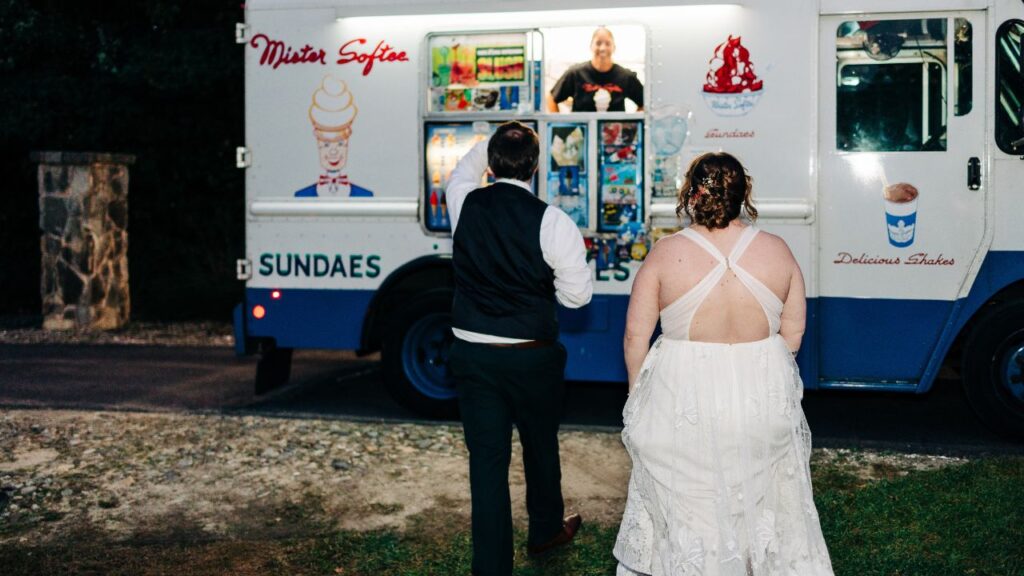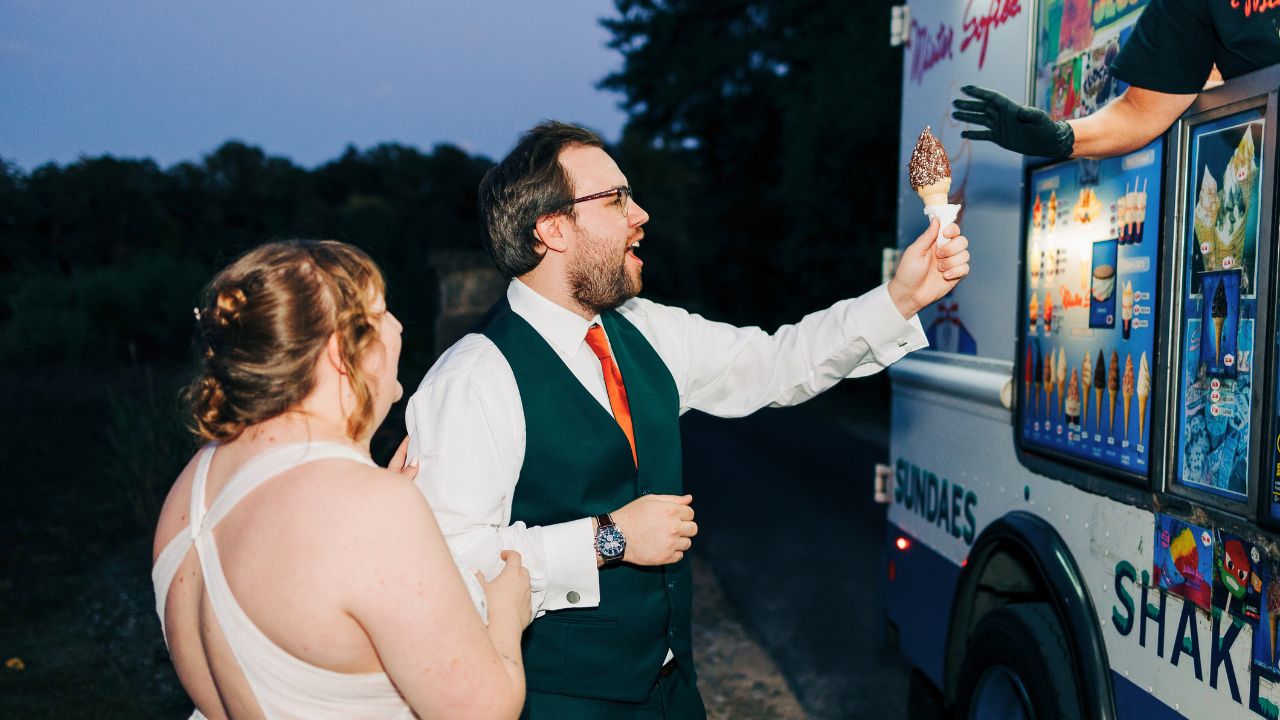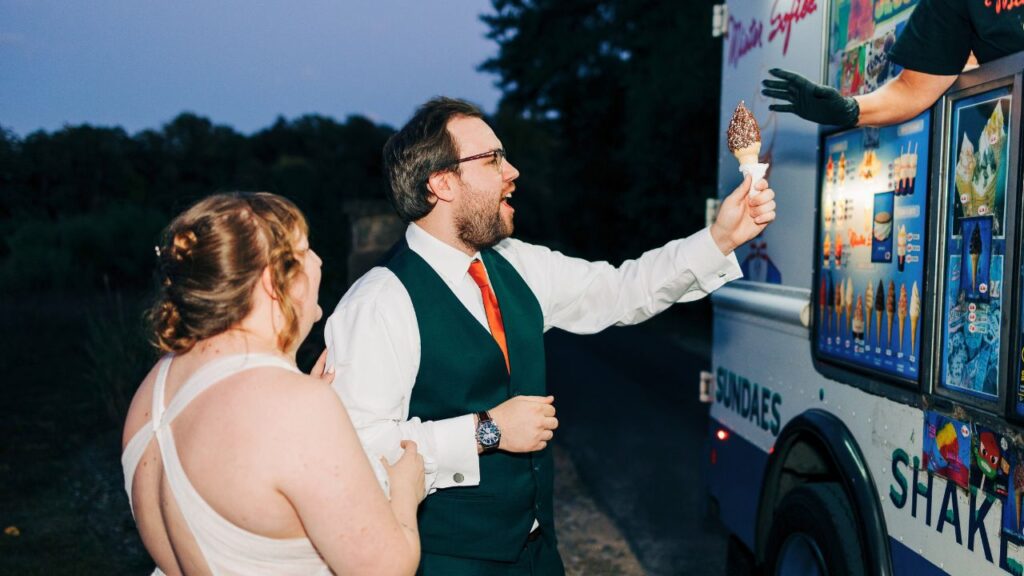 RELATED: Baby Tries To Share Ice Cream With Mom But Can't Stop Eating It Before She Reaches
"The beginning of the video is everyone's genuine confusion until the ice cream truck made its way around the bend playing its signature music.
"I'm horrible at keeping secrets but I really didn't want him to know about this one.
"I kept the secret for exactly 169 days – I counted.
"Seeing him surprised and so so happy made every single day I wanted to spill the beans but didn't so worth it."