A groom stopped his wedding ceremony at the altar for "one more vow," which he emotionally dedicated to his beloved stepson.
Katrel Ortiz, 35, from New York, has been in nine-year-old Adrian's life since he was six years old, having met his mom Genesis ten years earlier when the pair were in college.
Genesis and Katrel reconnected at the start of the coronavirus pandemic, and right away Adrian took to Katrel, even giving him a nickname, 'Big Bird,' which still holds today.
Due to the lockdowns, Adrian – who is known as 'Little Bird' to Katrel – had a lot of time to start bonding with his new stepdad, staying inside and playing card games, board games, and indoor sports.
With the pair sharing a father-son relationship by the time it was Katrel and Genesis's big day, Katrel decided he wanted to do something special to surprise his stepson.
The gesture itself was a surprise to Genesis, 32, too.
As the pair stood on the altar at Nanina's In The Park in Belleville, New Jersey, Katrel read out his vows to his new wife before stopping the ceremony to say he had one more vow to read.
He then revealed he called the vows "A Promise To My Son," fighting back tears before declaring how much Adrian meant to him and how the youngster had taught him to be a dad.
The 35-year-old said he would always protect and love Adrian, signing off by calling his stepson Little Bird.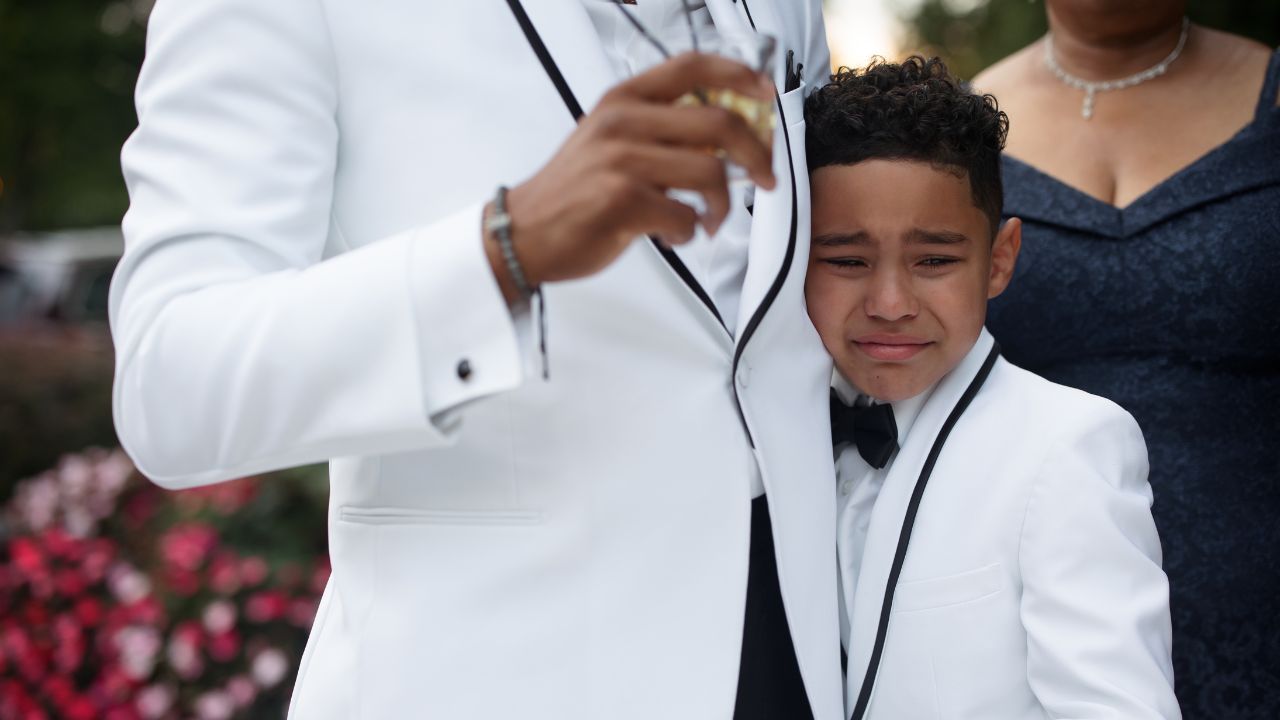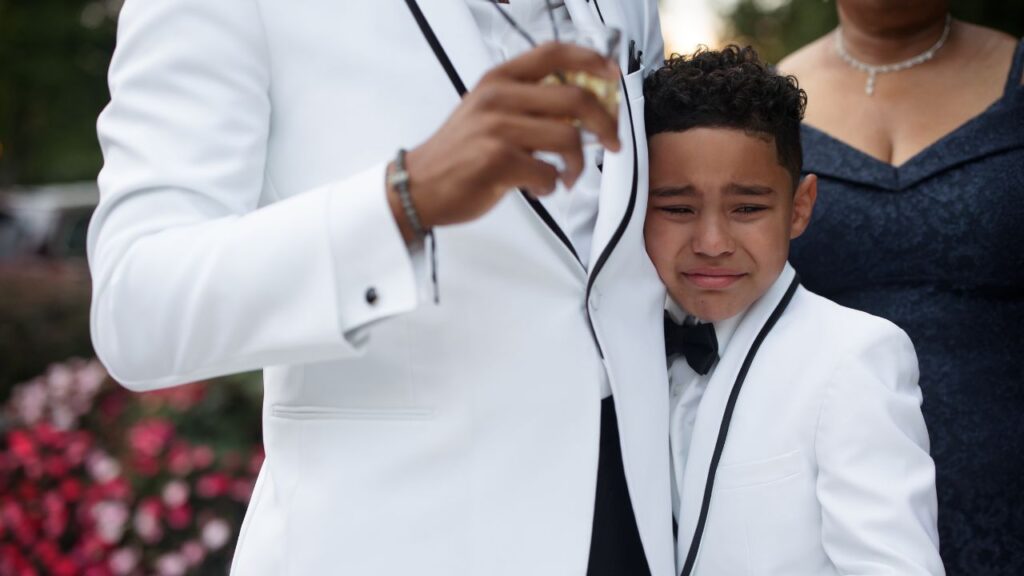 RELATED: Bride Surprises Husband Whose Family Is Deaf By Signing Wedding Vows
Everyone was already emotional, but tears flowed all around once Katrel started reading his vows to Adrian.
The moment was captured on video by videographer Dan Heaton of Heatz Films.
Genesis and Karel's wedding took place on August 28, 2022, but the video of the moment started to gain traction on TikTok a year later when Genesis made an anniversary post.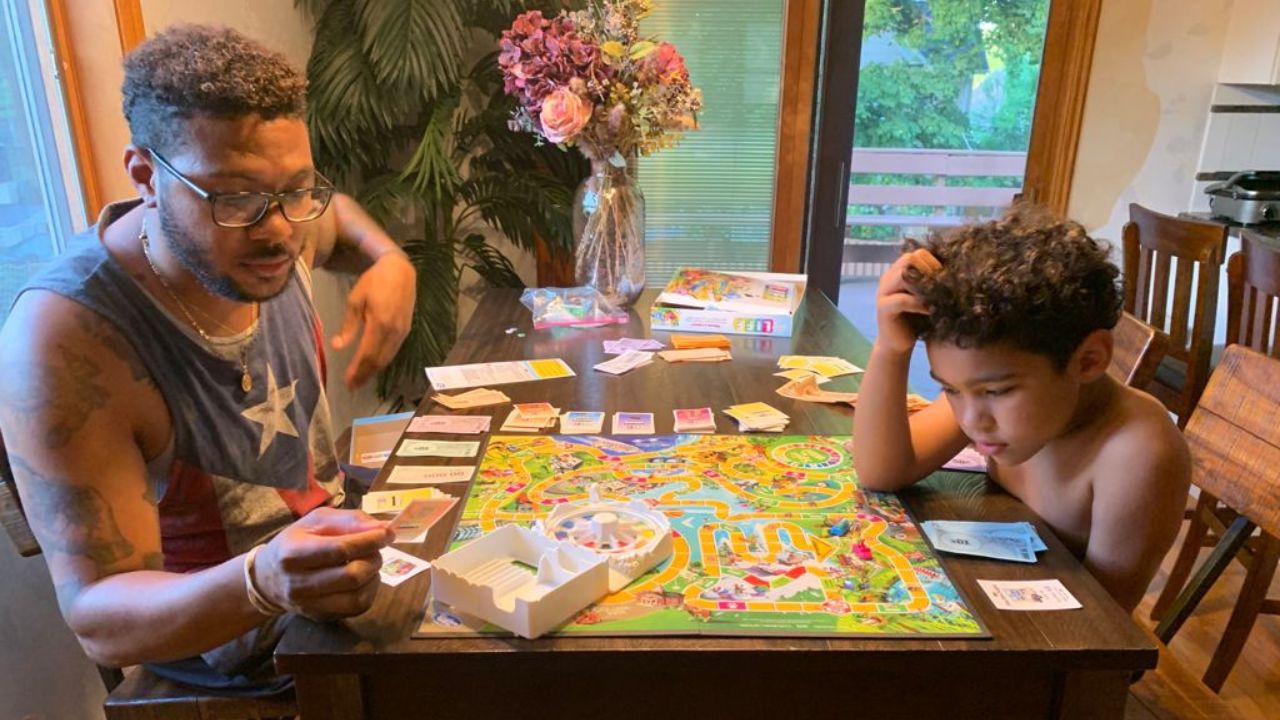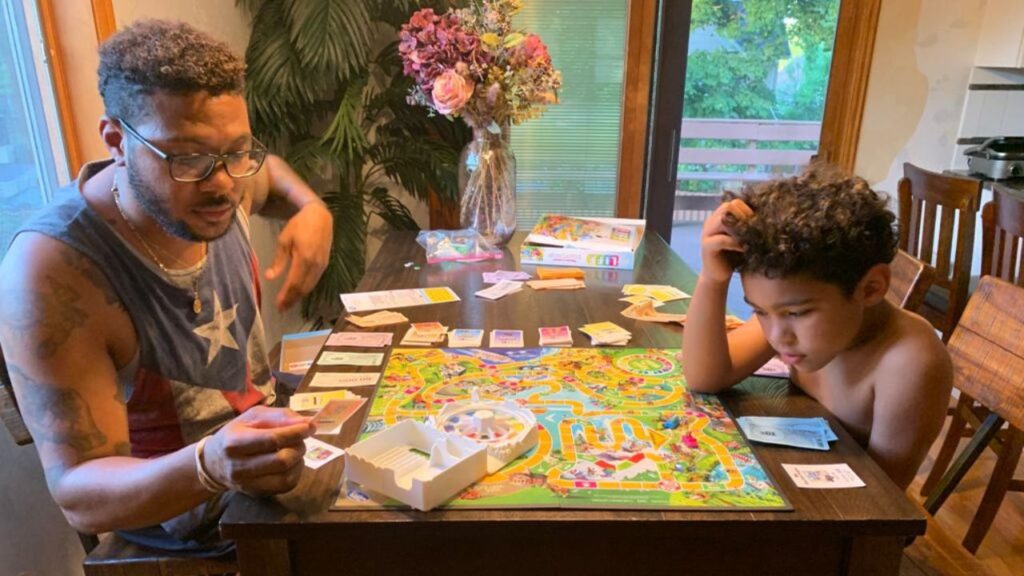 She said: "It was a surprise to me as well – he told me he finished his vows, but I didn't know he was also writing vows to our son.
"When he called his name, my heart literally sank. It took absolutely everything in me not to break down.
"Everyone was already emotional because of the nature of the occasion, but once he called out Adrian and began his vows, everyone was crying – waterworks.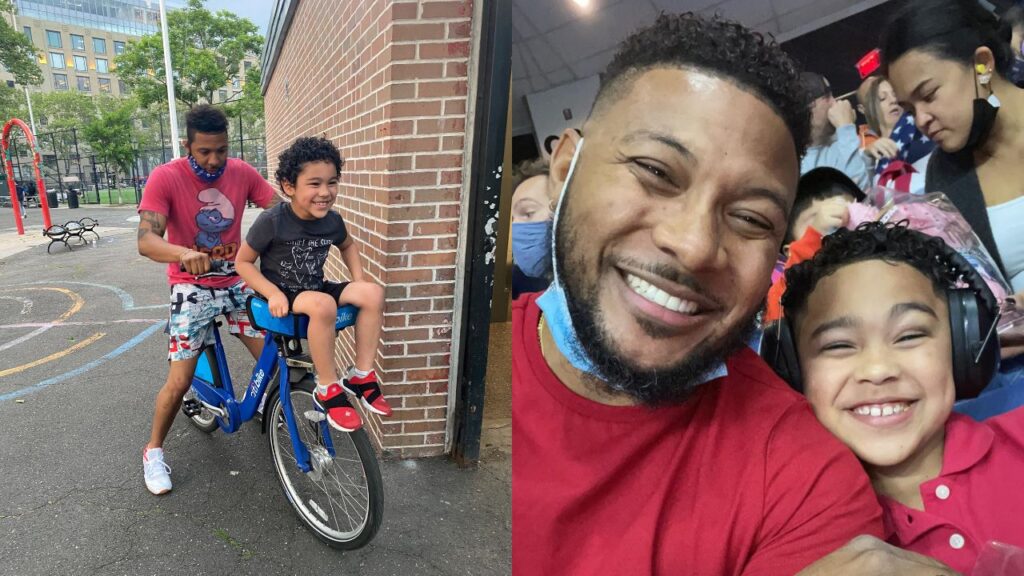 RELATED: I Shaved My Head at My Wedding in Solidarity With My Cancer-Fighting Mom
"As a single mother, one can only wish to find a good stepdad for our child, but I got more than that. Adrian got a father, a friend, a mentor.
"Happiness is an understatement.
"I was overwhelmed with so many emotions at that moment.
"It was an unexplainable feeling – and my son deserves it all."