A grandma was given a sweet surprise on her 95th birthday when a police officer who she sees on her local news channel and has a crush on turned up at her house to pay her a visit.
Letty Murphy, from Fresno, California, loves watching Officer Anthony Daulton's daily traffic reports on her local news channel's broadcasts and had joked with her caregiver, Mariela Jimenez, that she liked Officer Daulton's smile and pretty eyes the most.
Mariela reached out to the California Highway Patrol Officer to ask if he would mind paying a surprise visit.
On Tuesday, January 24, Officer Daulton turned up at Letty's home with a bunch of flowers, ready to wish her a happy birthday.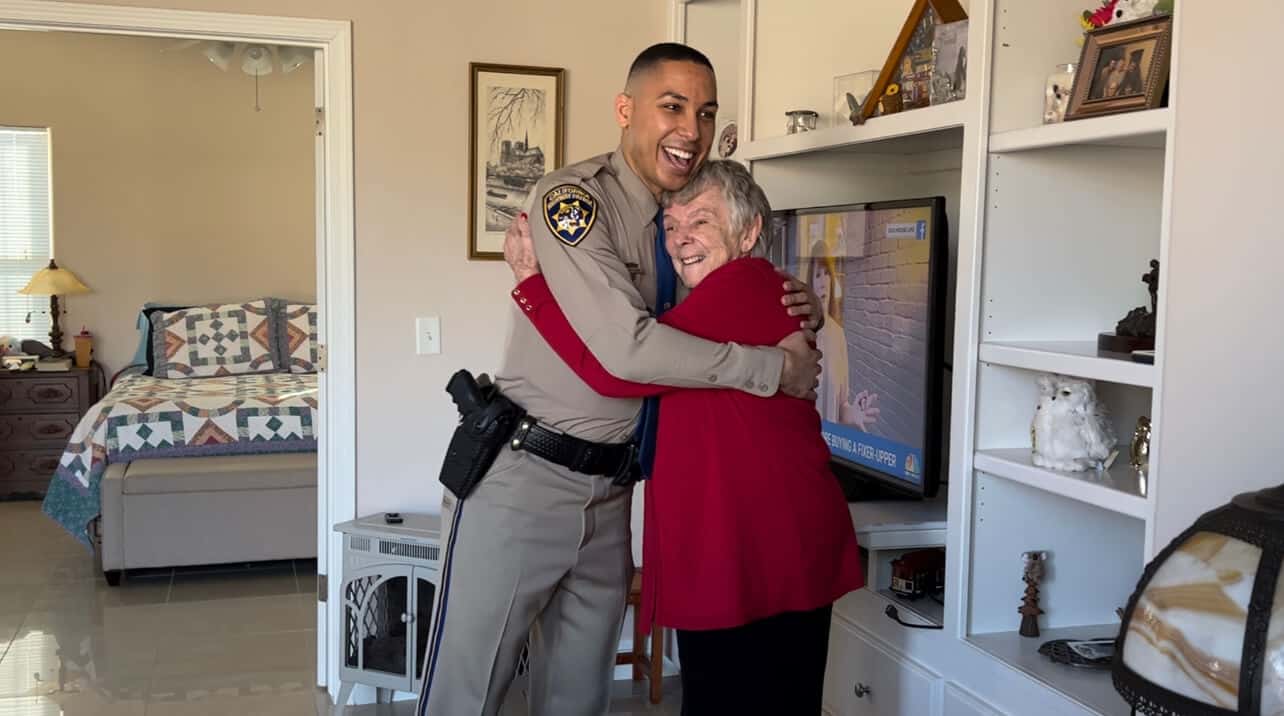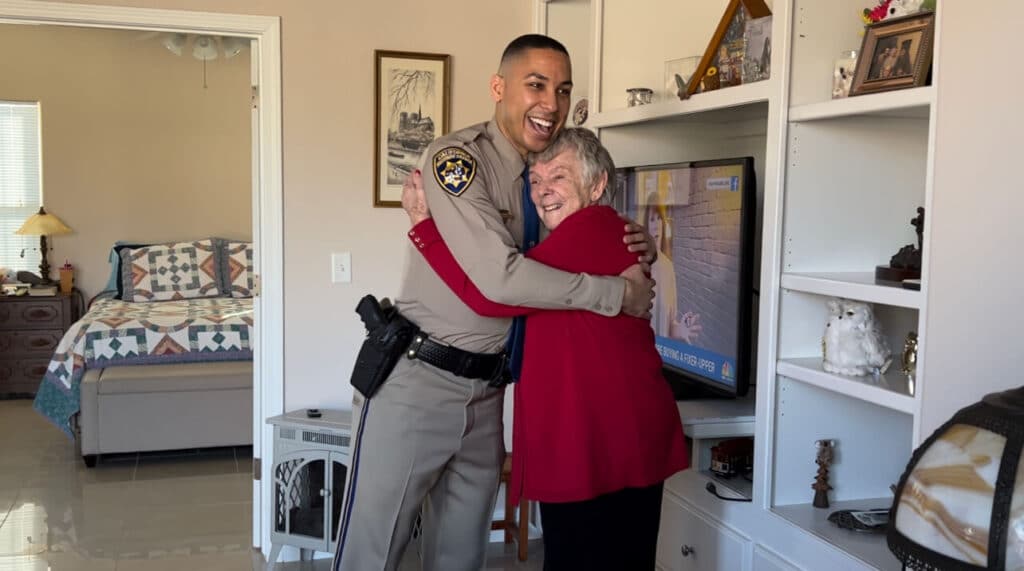 RELATED: Police Officer Jams With The School Band In The Stands At Football Game
Mariela and Officer Daulton's fiancé Carmen captured the surprise on video, which saw Officer Daulton say, "95? Happy birthday. Can I give you a hug?"
An appreciative Letty then replied, "Oh, absolutely!"
After the initial meeting, Officer Daulton spent some time with Letty, looking at some family photos.
He said: "I felt happy to see the joy in her eyes.
"It was so clear that she was excited and had absolutely no idea I was going to be there.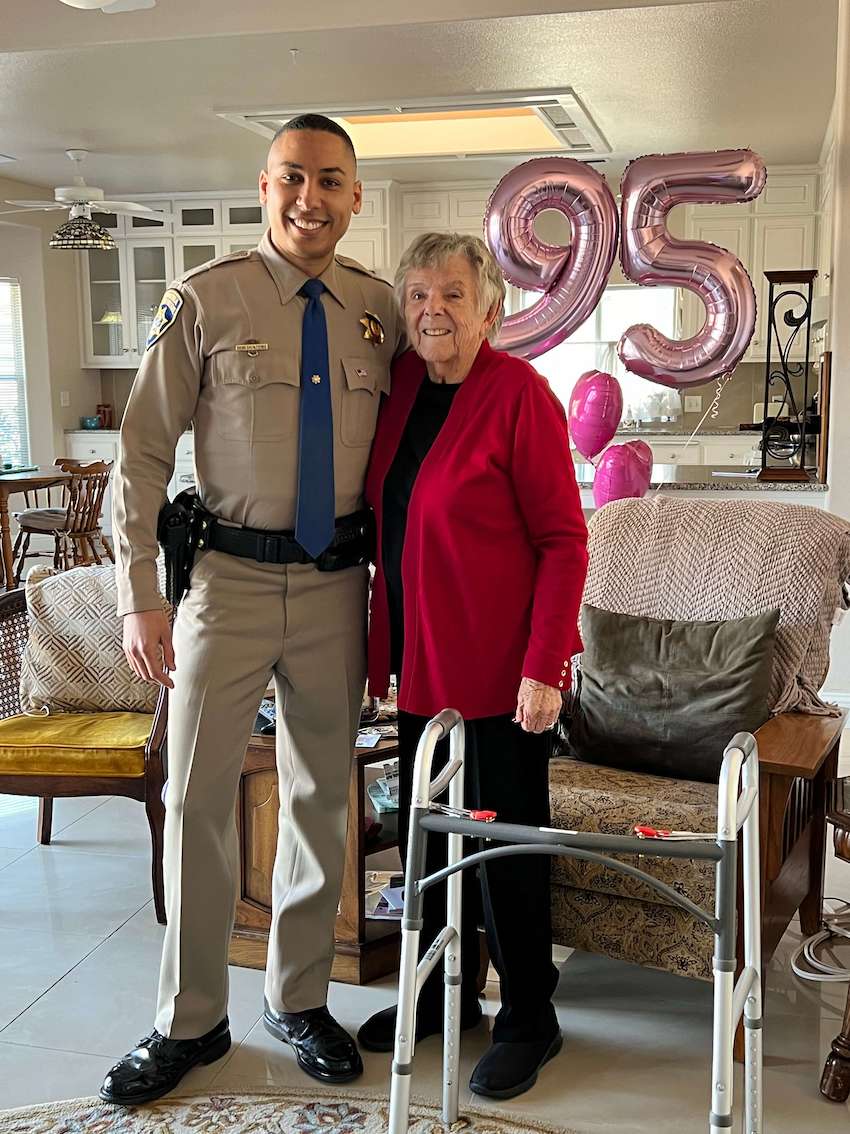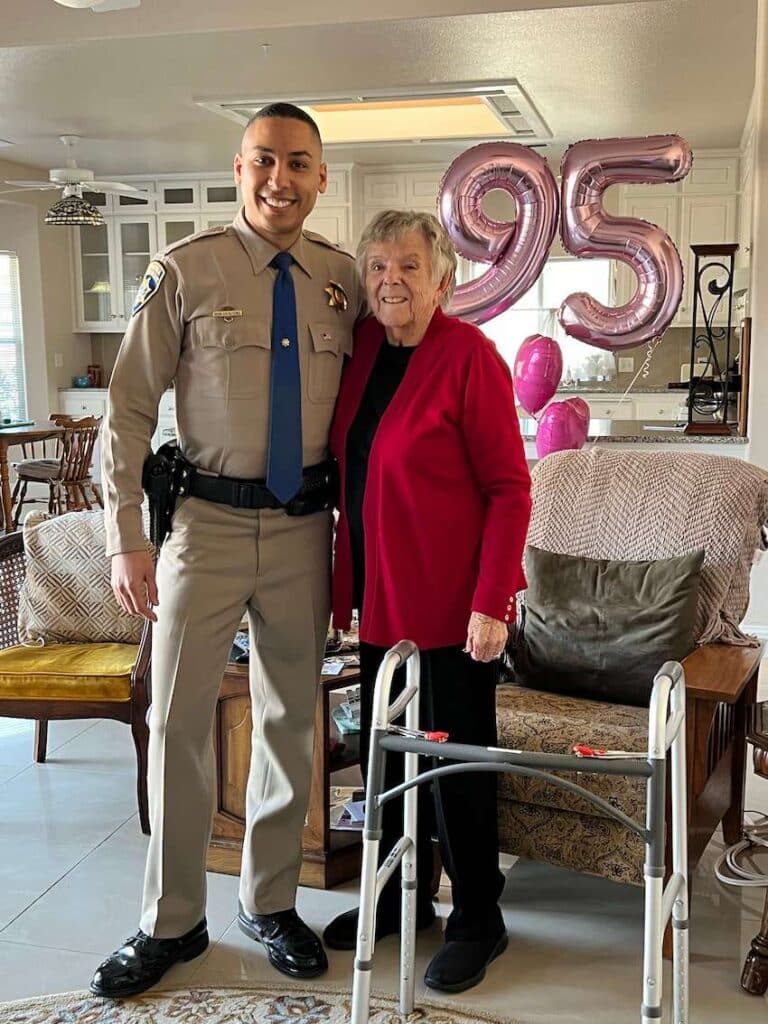 RELATED: Grandma Surprised With Cupcakes and Military Grandson for Birthday
"It was the sweetest reaction.
"The message I hope for others to take away from this is you never know how much a small gesture can mean to someone else and how important it is to make time for others.
"Even if you don't know them, you can greatly and positively impact their lives while creating unforgettable memories."
Story via T&T Creative Media