– Video plays after advertisement –
A girl cried happy tears when she opened a gift from her family to find a memory pillow of her late dog.
As soon as Kennedy Cole, aged nine, realized the pillow featured her beloved pooch, Bentley, a Yorkie-poodle mix, she immediately welled up before bawling tears of joy, tightly hugging the pillow.
Bentley had always been Kennedy's "little buddy," her parents said, and after he passed in March 2022, the months that followed were extremely tough for the youngster.
Ahead of Christmas, dad Ryan, 42, and mom Kelsi, 36, from Colorado Springs, Colorado, decided they wanted to get Kennedy a gift to remember Bentley, and so they settled on a pillow she could cuddle.
As she opened the gift on December 25, Kennedy's parents, grandparents, aunt, uncle and cousins watched on, while Kelsi captured the moment on video.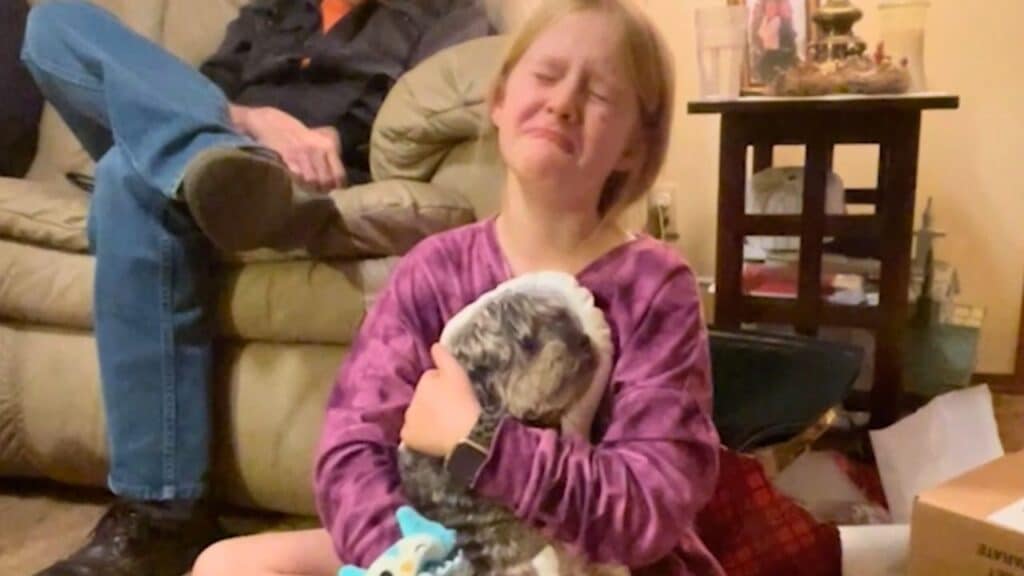 RELATED: Sweet Moment Elderly Man With Dementia Is Surprised With Memory Pillow Featuring Late Wife
Ryan later shared the wholesome clip on social media, where it received millions of views and many loving comments.
Kennedy now sleeps with the pillow in her bed every night, Ryan said, and she has taken it to show and tell at school.
He added: "This was the last Christmas present she opened – we knew she would really love it.
"We just wrapped the pillow in the packaging it came in to throw her off.
"She opened the present and lost it because of her care and connection with her dog.
"Sometimes the biggest gifts aren't expensive or huge – this was a pillow we purchased for $40 and we knew it would be worth more to her than anything else."