A teenager girl was brought to tears when her stepdad, the only father figure she has ever known in her life, surprised her with the paperwork to say she had officially been adopted after 11 years – just in time for her graduation.

In the emotional moment, which took place in El Paso, Texas, Jose Garcia called over his stepdaughter Denise and presented her with a gift bag.

Denise took out a framed document, which she read to discover that Jose, 34, was now legally her father.

The gesture brought both Denise, 14, and her mom, Corina, 36, to tears. The moment was extra sweet because Denise had always dreamed of having her stepfather's name announced at her graduation rather than her biological father's.

Jose first came into Denise's life when she was just two, and with Denise's biological father absent, Jose was the only father figure she ever knew, always referring to him as her dad and not stepdad.

As time went on, Denise told her mom that she wanted Jose to become her legal father, but because Corina could not track down Denise's legal dad to sign the paperwork, nothing could happen.

At the age of nine, Denise asked for her last name to be changed to Garcia, like Jose's, and after years more searching, Corina eventually received a chance phone call from Denise's biological dad.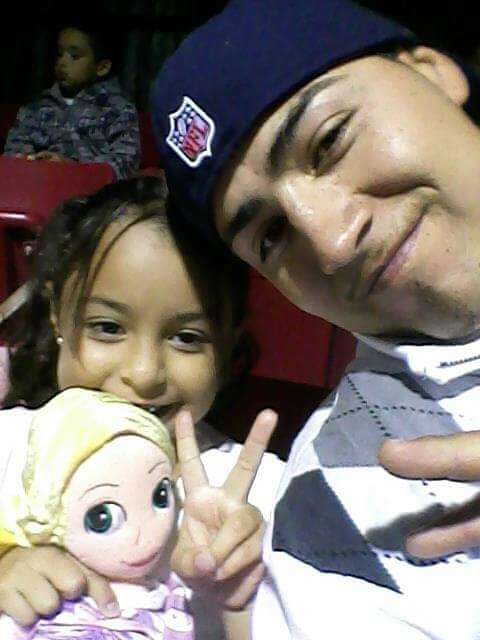 He had no hesitation in saying "Yes" to the request, Corina said, given that Jose had been there for Denise every step of the way.

After the paperwork was signed the couple waited for a court date, which they were given on February 9, 2022, but decided to keep a secret from Denise.
READ MORE LIKE THIS: First-Look Wedding Photoshoot Turns Out To Be Adoption Request
Jose and Corina secretly headed to the court date together, and, after the adoption was legally approved, they planned a surprise with both sides of the family.

Speaking of the moment, which took place on February 20, Corina said: "I cried a lot.
"I was very emotional because we worked so hard for that moment, and seeing her face and the love my husband has for her was worth everything.

"The response to the video has been very positive and supportive; a lot of people are sharing their similar stories.
"Others have said how much they missed and love their step fathers, and others asked how we were able to do this, since they are also having a difficult time getting an adoption.

"My message will be, of course, to never give up, to fight for what you know is best for your kids and your family, to be very grateful for when God puts an amazing man in your life, because we almost don't see that nowadays with all the sad things going on in this world."

Story via T&T Creative Media