A doting boyfriend called on some very apt helpers to assist with his grand proposal for his teacher girlfriend – by asking her entire school to get involved.
Chase Brown, 21, is also a teacher at Oakvale Elementary School in Princeton, West Virginia, and so he secretly worked on a plan that would come as a complete shock to girlfriend Kaitlin Whitehead, 22.
As Kaitlin walked into the school on May 18, she was met with a guard of honor from every single class, whose pupils and teachers lined the corridors.
Moving through the school, Kaitlin was met with a variety of different surprises that each class had worked on – from paper flowers to hand-made signs of encouragement.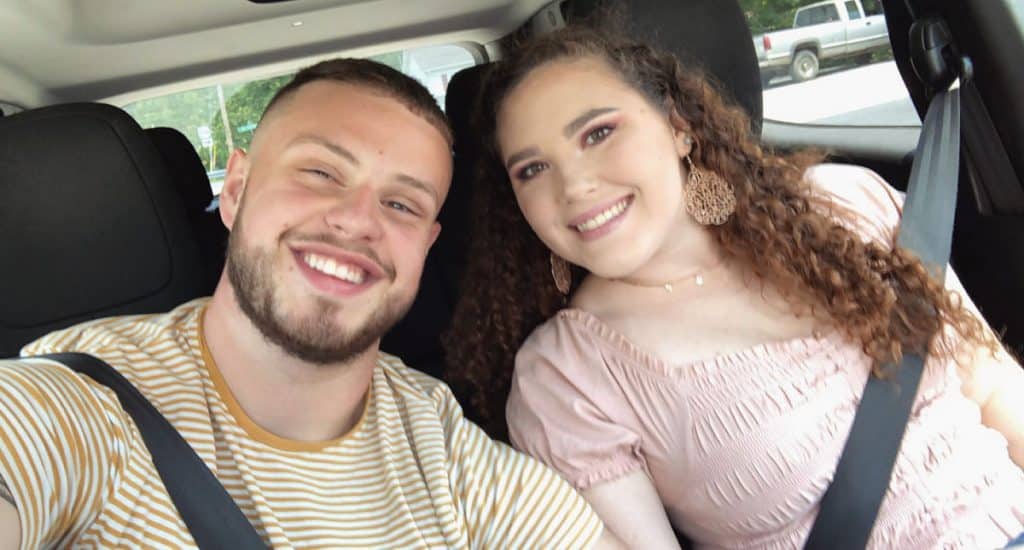 Chase had liaised with each class in the weeks prior, asking pupils and staff to keep the moment a big secret.
As Kaitlin reached the end of the line of pupils, she was met by Chase, who was standing at the end of the corridor.
READ MORE: Woman Surprised With Proposal As She Enters New Home For First Time
A stunned Kaitlin then approached her boyfriend, who expressed his love for her and got down on one knee to pop the question.
The showing of love – and the extreme lengths Chase was willing to go to in order to do so – was enough to make Kaitlin well up and then burst into tears.
Speaking of the moment, Chase, from Glen Fork, West Virginia, said: "I was a nervous wreck the day of the proposal. 
"I wanted everything to go smoothly and perfectly. 
"I had this perfect vision in my head of what I wanted it to be, and in the end it was much greater than that.
"I honestly do not remember how I felt in the moment itself, I was just so excited to see Katie and ask her to spend life with me."
Kaitlin added: "At first I was in total shock but as soon as I rounded the corner and saw him, I burst into tears. 
"I was so excited because I knew exactly what he was gonna ask me. 
"Whenever I made it to Chase and he started to tell me how much he loved me and wanted to spend life with me, I was so overcome with emotions that my hands were shaking. 
"When he got down on one knee I was so happy and excited to start my life with him."
Story via T&T Creative Media