A couple discovered the gender of their baby with the help of their trusty police K-9.
Ashley and Jacob Naatz from Fort Dodge, Iowa, have been together for four years.
With Ashley now 16-weeks pregnant it was time to find out the gender of their baby.
Jacob is a K-9 Handler at Fort Dodge Police Department and works with German Shepherd Draco who previously helped break the news of their pregnancy to family and friends.
Draco was trained by Jacob as a dual-purpose K-9 which means he is certified in handler protection, tracking, narcotics detection, article recovery and building searches.
As the owners of such a talented dog, they decided it would be a great idea to incorporate Draco's skills into their gender reveal.
Ashley and Jacob invited their friends and family to their backyard for the gender reveal with three boxes spread out on the grass, two blue and one pink.
In training, boxes are frequently used to hide narcotics, so the couple knew Draco would be able to pick the correct box.
A friend of the couple was told of the gender prior and placed the special scent Draco would sniff out under the correct box.
Ashley waited by the boxes whilst Jacob prepared Draco just like he normally would for training before giving the cue which led Draco to begin the search.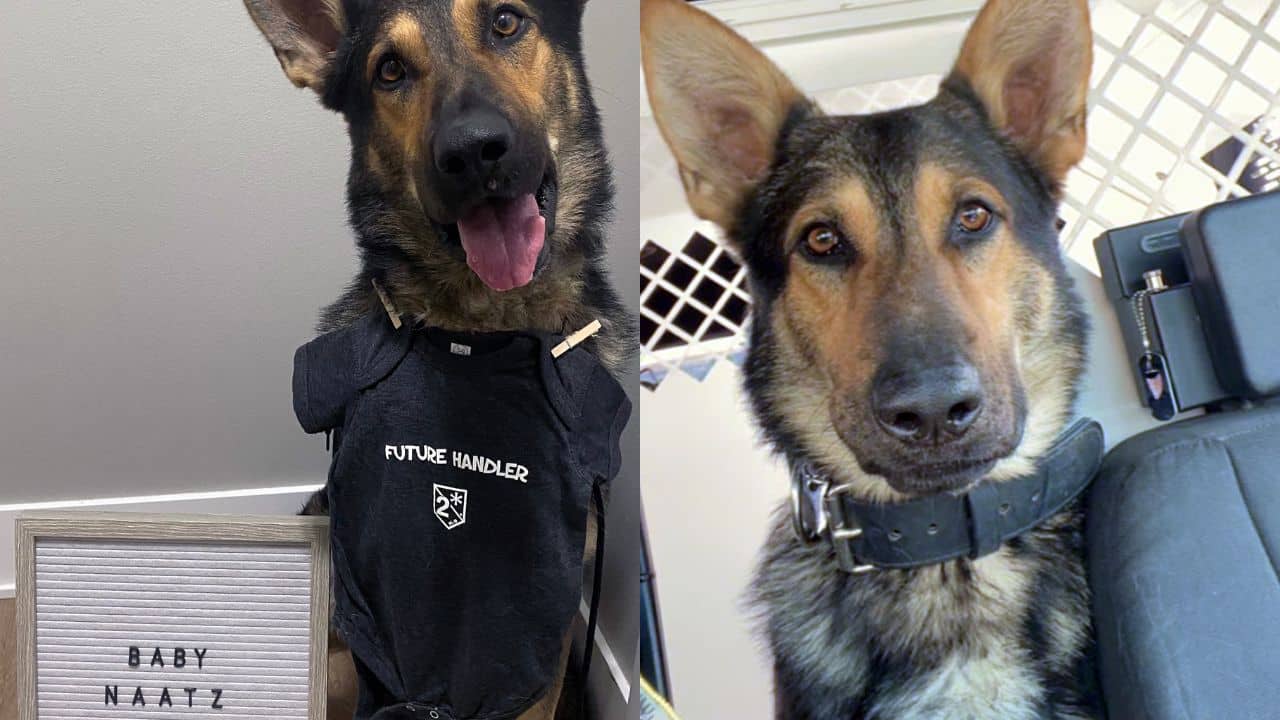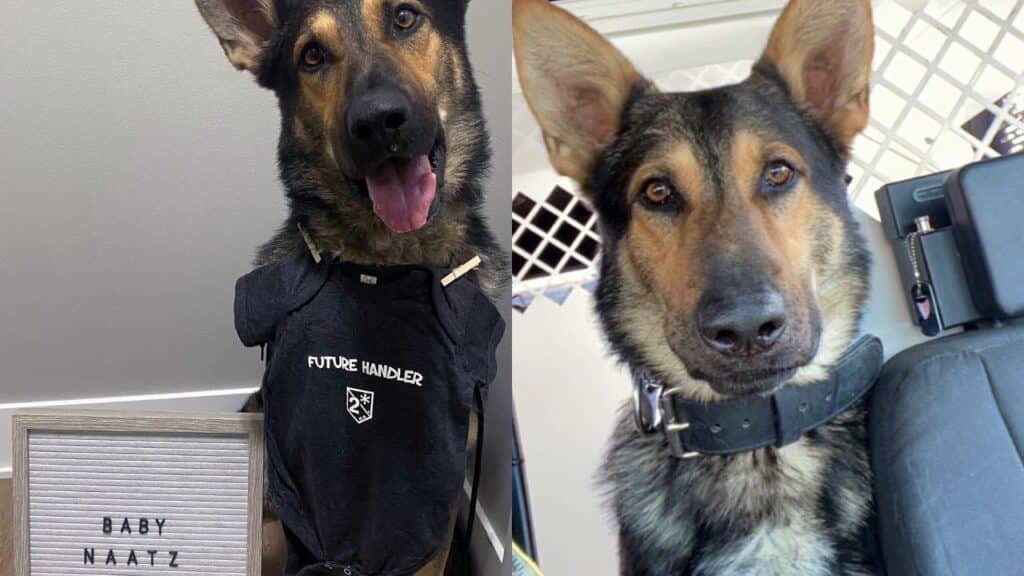 RELATED: K-9 Gets Final Radio Call From Colleagues on His Retirement
Draco's final alert is to go into a sit position when he sources the narcotics signifying it to Jacob and as he ran over to the boxes sniffing them he sat down in front of a blue box.
As soon as Draco sat and looked up at the couple everyone began to cheer, and Draco got a ball as his reward.
The parents-to-be spent the rest of the day celebrating with loved ones.
Ashley said: "I believed we were having a girl – so I was incredibly shocked but very excited as I have always wanted a boy first."
Jacob added: "I have always wanted to have a boy first so was hoping it would be a boy.
"I was very excited when Draco alerted me to the blue box – as you can see in the video."