A police dog got an emotional final send-off call from colleagues ahead of his retirement.
Vilo, a seven-year-old Belgian Malinois and German Shepherd Mix, had served five years in the Orem Police Department.
On his final day of service for Orem PD, handler Quinten Schroemges called in to dispatch one final time, recording the conversation as colleagues gave Vilo a fitting send-off.
Quinten said: "When I first got him he had a handler before me and when I picked him up he's growling at me the whole time on the way home and had his snout through the partition and just kind of growling at me the whole time.
"I'm like, oh, crap, like what did I do, how am I going to get this dog out of here without getting bit and stuff like that?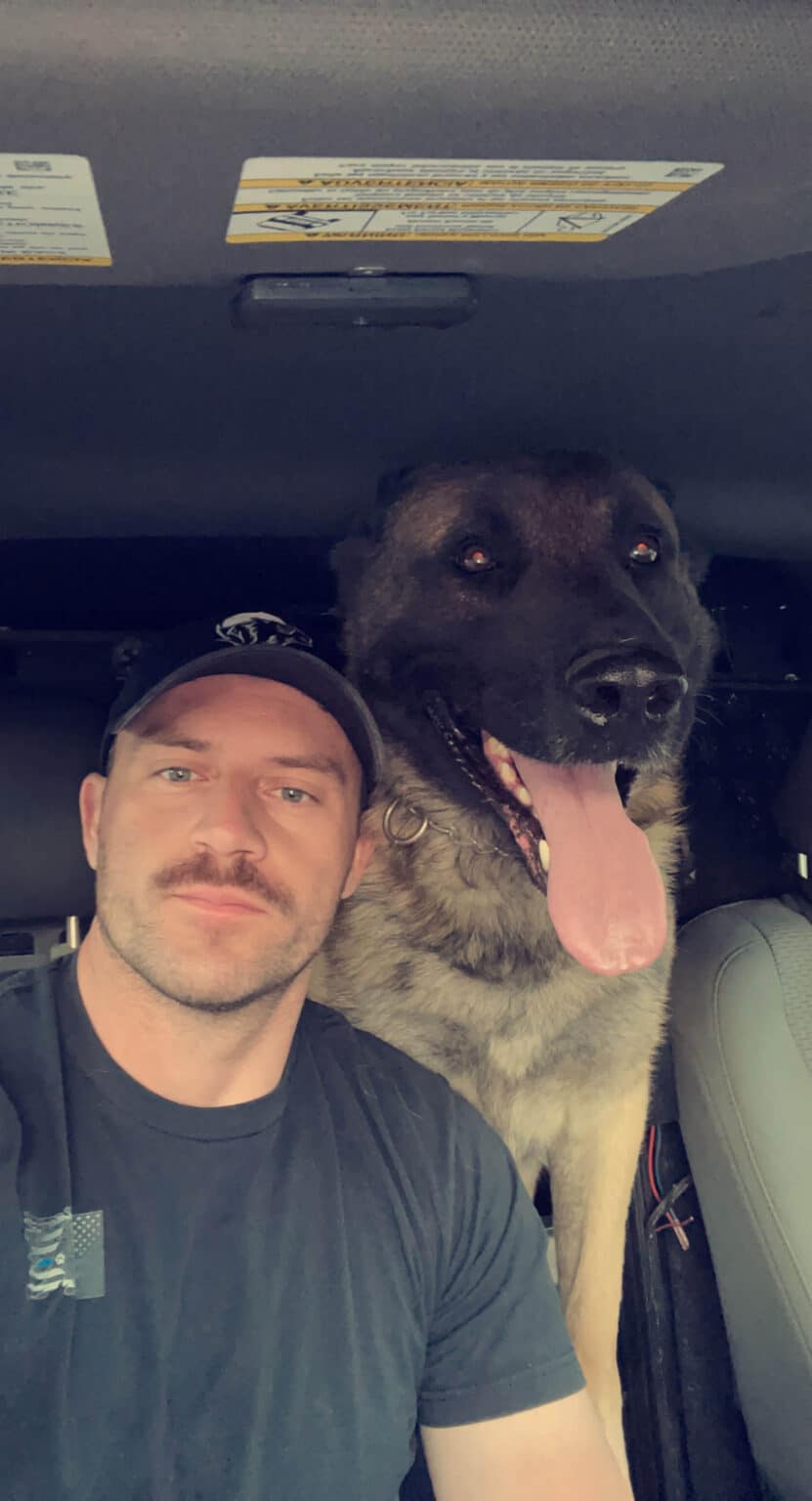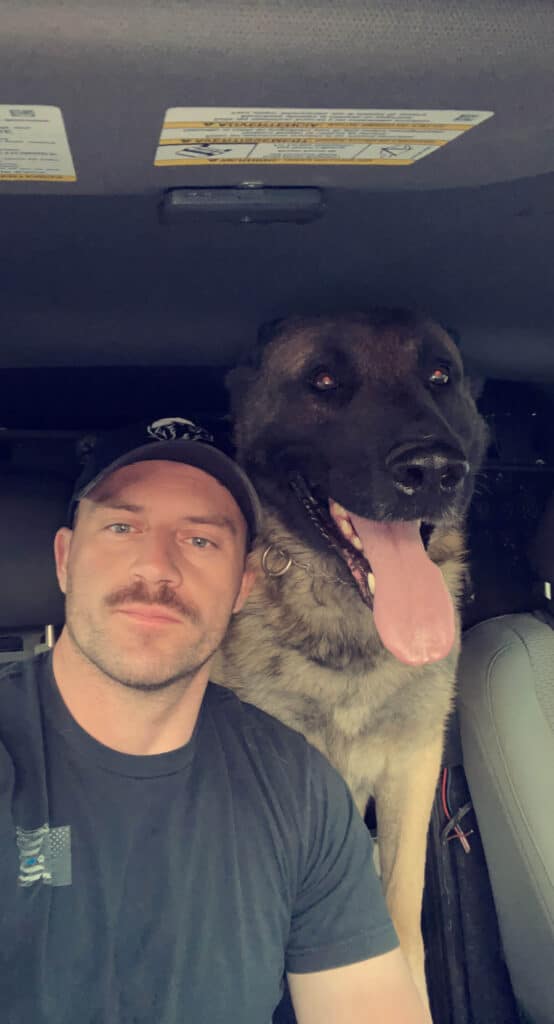 RELATED: Father's Emotional Sign-Off Call To Dispatcher Daughter After 25 Years Of Service
"I don't know what it was.
"I don't know if it was just because I ended up just loving the crap out of him right off the bat and I don't know if he could feel that to where we just bonded really well and worked well together.

"Some of the situations, it is life and death, and there's some situations to where you know you could lose him to where you send him to do something.
"So, his send off was pretty emotional for me. At that time, I also kind of thought I was losing him and I didn't know if I was going to get him."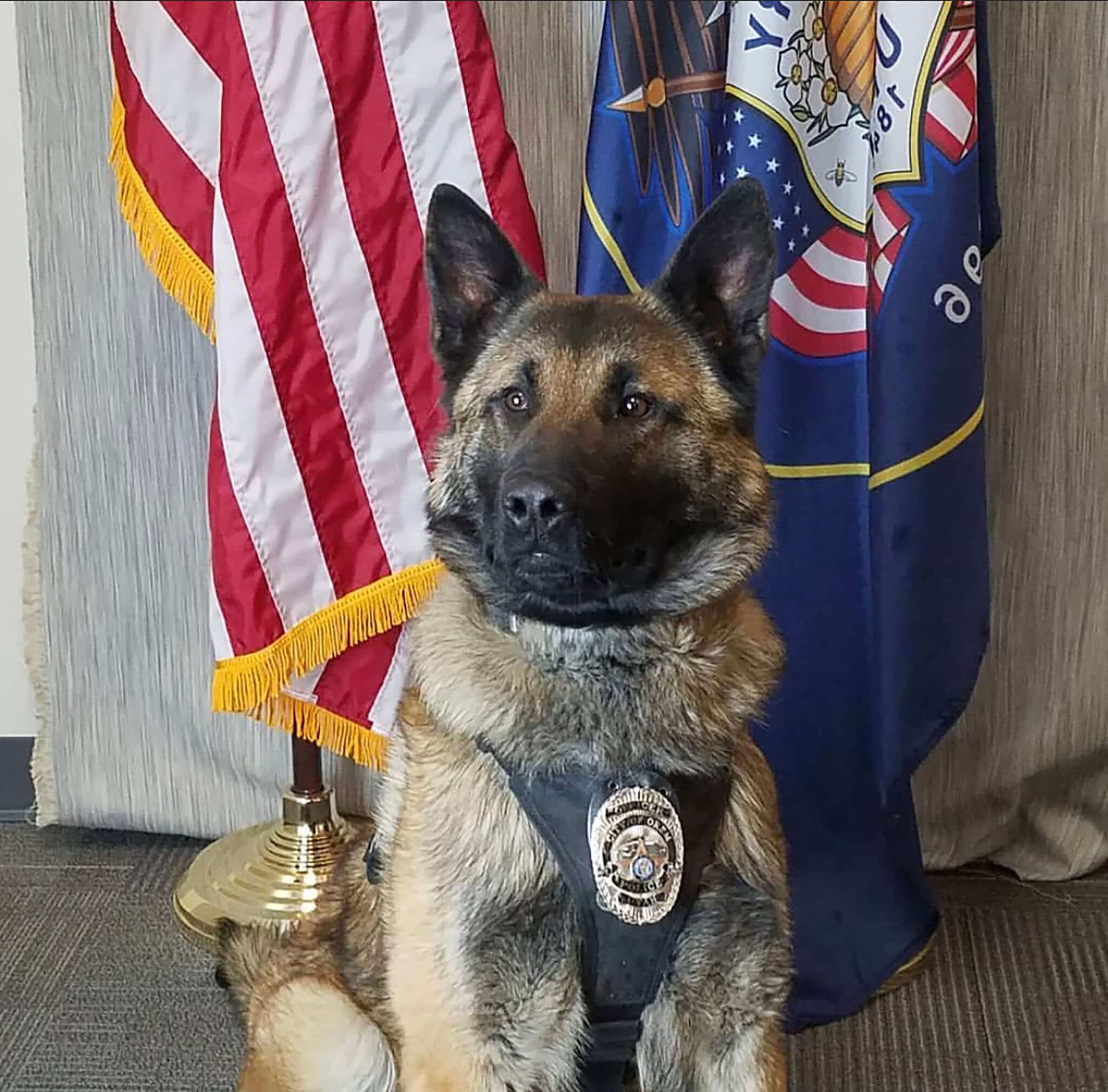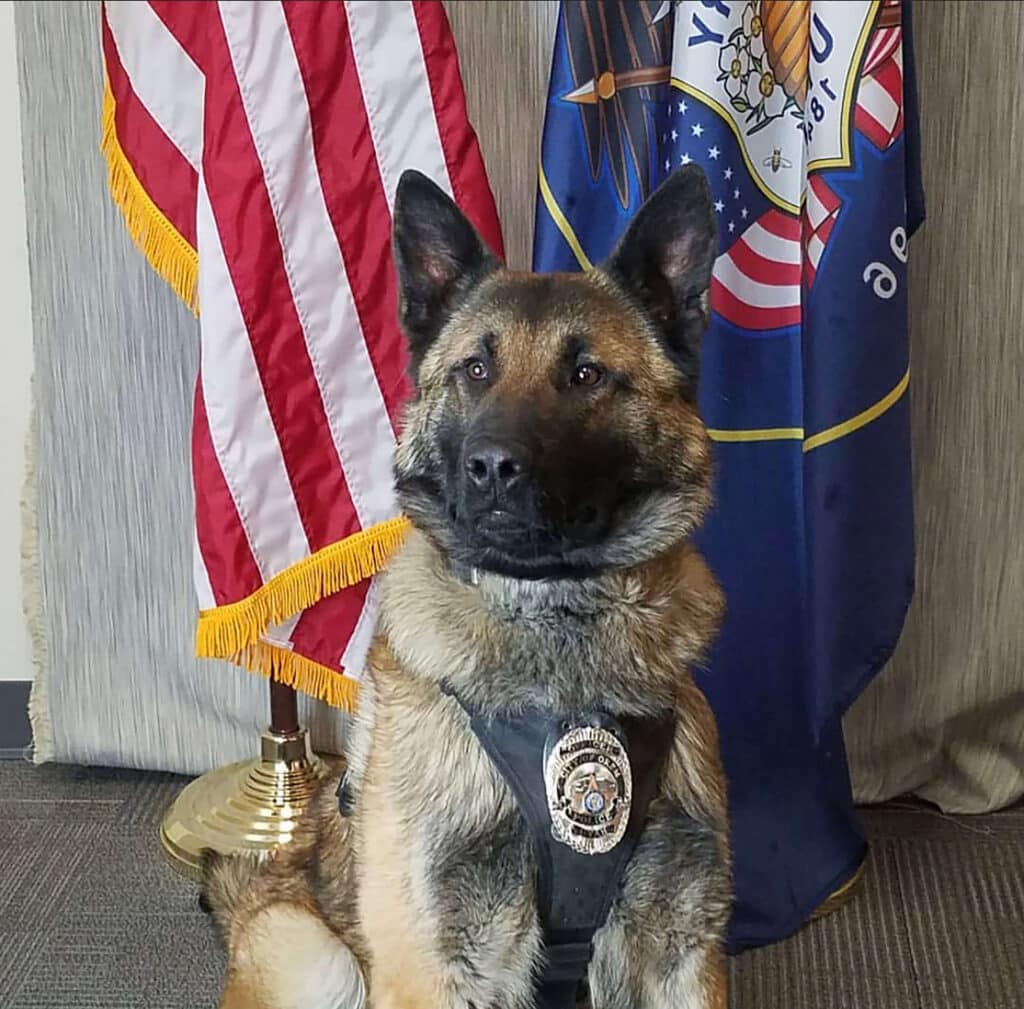 RELATED: Military Dog Given Hero's Sendoff By K-9 Dept And Veterinary Staff
Thankfully Vilo has now been rehomed with Quinten permanently.
Speaking of the moment they were reunited over a month after the final dispatch call, Quintin added: "Oh it was one of the happiest moments because he was part of my family.
"He was part of my, like what I call it, my little "wolf pack" because I got two other dogs and he did really well with them and they loved him also, so it was just like bringing him back into the family."
Story via T&T Creative Media