A mother of the bride let out a shocked scream when her daughter repurposed and wore her 90s wedding dress to her rehearsal dinner.
Nancy Veit, 58, couldn't believe her eyes when daughter Kendra, 26, from Houston, Texas, walked in wearing a unique take on her dress from her 1992 wedding to Kendra's father, Paul.
Kendra came into possession of her mom's dress around a year before her big day – but over the months that followed didn't think much more about the dress, until meeting her seamstress Rosa.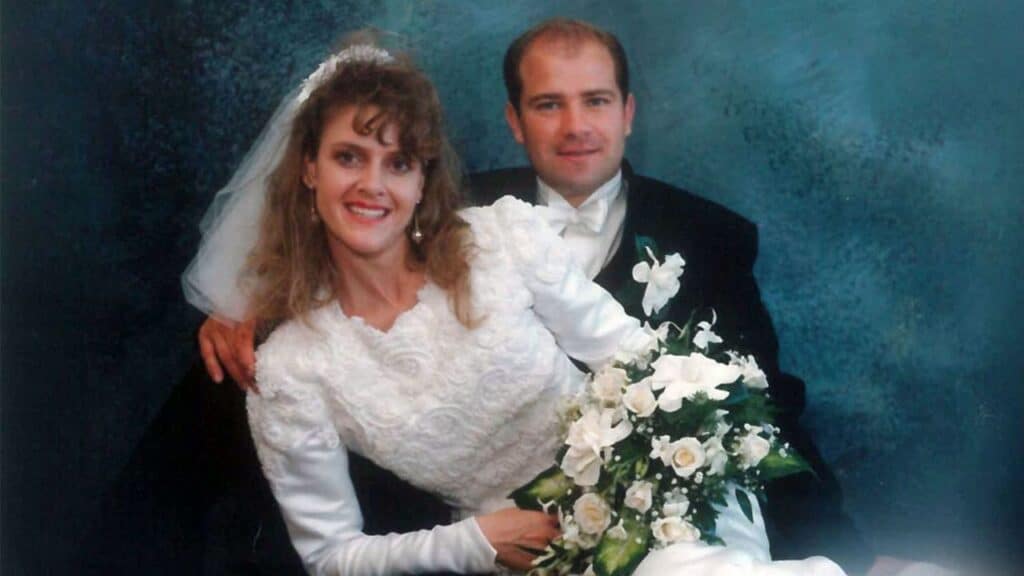 RELATED: Husband With Cancer Surprised in Hospital Bed as Loving Wife Keeps Up 25-year Tradition of Wearing Wedding Dress on Their Anniversary
Two months before the big day, Kendra suggested she'd like to incorporate her mom's dress in some way – a suggestion Rosa jumped at, and after some discussion, decided to turn the dress into a pantsuit.
The train of the original dress was used for the sleeves, as Kendra loved the beading, and over roughly three extra visits, she and Rosa worked on the outfit.
On March 17, 2023, the big surprise took place at a restaurant in Montgomery, Texas, with Kendra's family and friends present and only three people knowing what was about to happen.
Nancy first greeted Kendra as if it were any normal situation – only for everything to then click after about five seconds.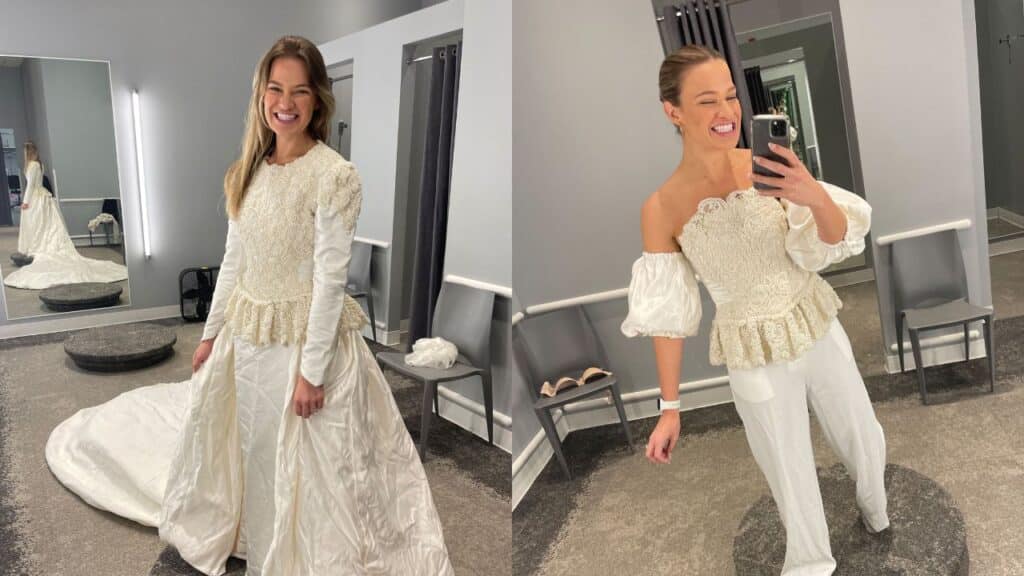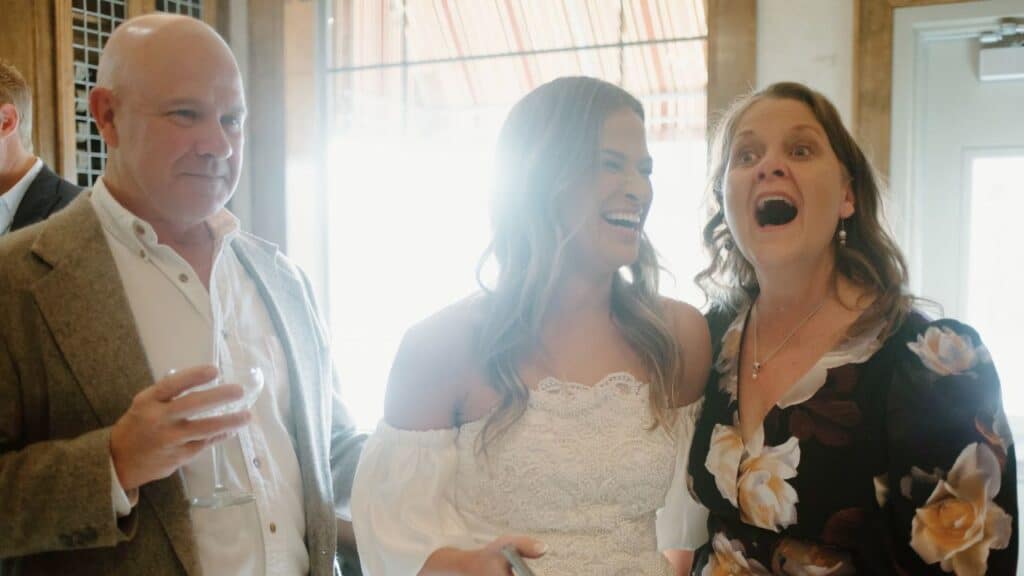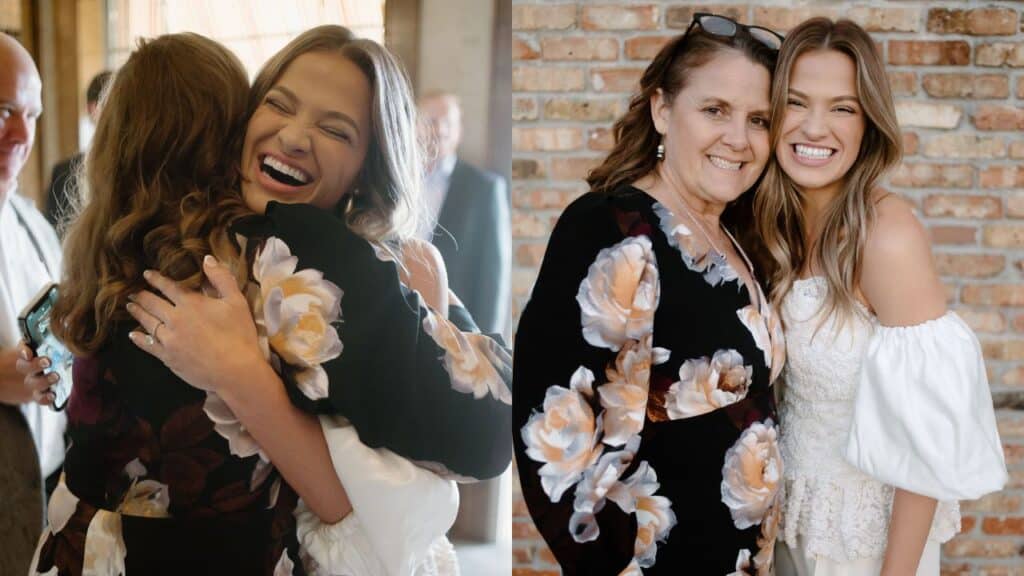 RELATED: Daughter Surprises Mom With Multiple Sclerosis By Wearing Her Old Wedding Dress To Rehearsal
As soon as she realized what was happening, she let out a scream before breaking down into tears, a gesture that made everyone else cry.
Nancy said: "When she walked into the room I felt so honored and loved – it was supposed to be her moment and she went through all of this trouble to show her love for me.
"What an amazing woman she has grown up to be, I am proud and honored to be her mom."
Kendra added: "I was really excited for my mom to see the outfit when I walked in, and I thought she would have a good reaction and the night would go on.
"But what actually happened was beyond anything I could have imagined – her reaction was priceless and something I will never forget."