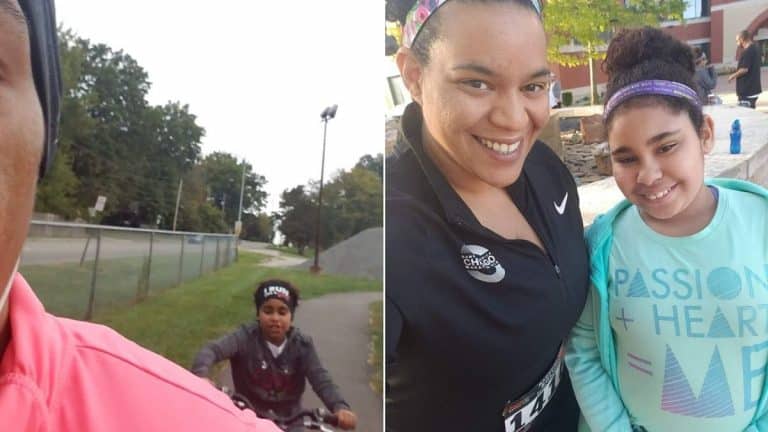 A sweet video shows the moment a daughter shouts words of encouragement to her mom during a training run as she embarks on her fitness journey.
Melina Long, 10, can be seen shouting out inspiration in the background as her mom Annie McGinnis, 42, jogs in front.
She has accompanied her mom on almost every run since Annie first took up running in 2016 on the spur of the moment after enduring a difficult period in her life that saw her plunge into depression.
Weighing over 300lbs and suffering the effects of heavy smoking, she decided to go for a run – and was amazed at the effects it had on her, both mentally and physically.

Ever since she has embarked on a fitness regime of running that culminated in completing 18 half marathons and three full ones, including those in Chicago and Berlin.
But Annie says she couldn't have done it without her daughter Melina Long, who accompanies her – either on her bicycle or on foot – to shout words of encouragement.
Video filmed by Annie during training runs in Mission, Kansas, shows Melina shouting phrases such as "I know you can do this" and "believe in yourself!" as her mom does laps of the local park.
Annie describes her daughter as her 'cheerleader' and after posting the clip online her powers of positivity have helped inspire others too.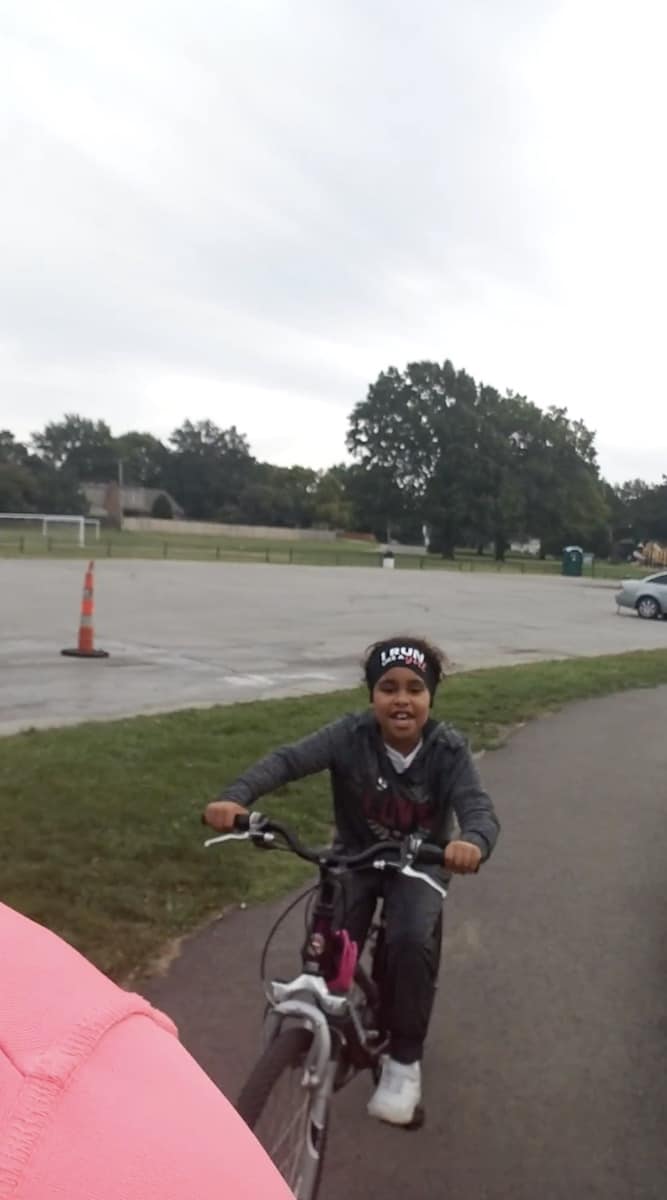 Recalling how her weight loss journey began, Annie said: "In 2016 I was over 300lbs, a heavy smoker and falling deep into depression.
"One day I became extremely angry about a phase in my life and ran out the door.

"I ran until my burning lungs and my heavy legs couldn't go any longer.
"But I realized I didn't feel defeated anymore."
-Scroll down to see video below-
Ever since, Annie has embarked on regular runs every week, which has helped her lose 65lbs over the past three years.
And incredibly, Annie's daughter Melina has been there every step of the way – riding alongside her on her bike ready to shout words of encouragement if Annie looks like she is tiring.
Annie says she couldn't have achieved any of the things she has in the past three years without her biggest cheerleader Melina.
Single mother Annie, from Mission, Kansas, added: "It all started during my training run for my first half marathon in April 2017.

"Melina decided to ride behind and began to yell out inspiring words – I almost bawled several times.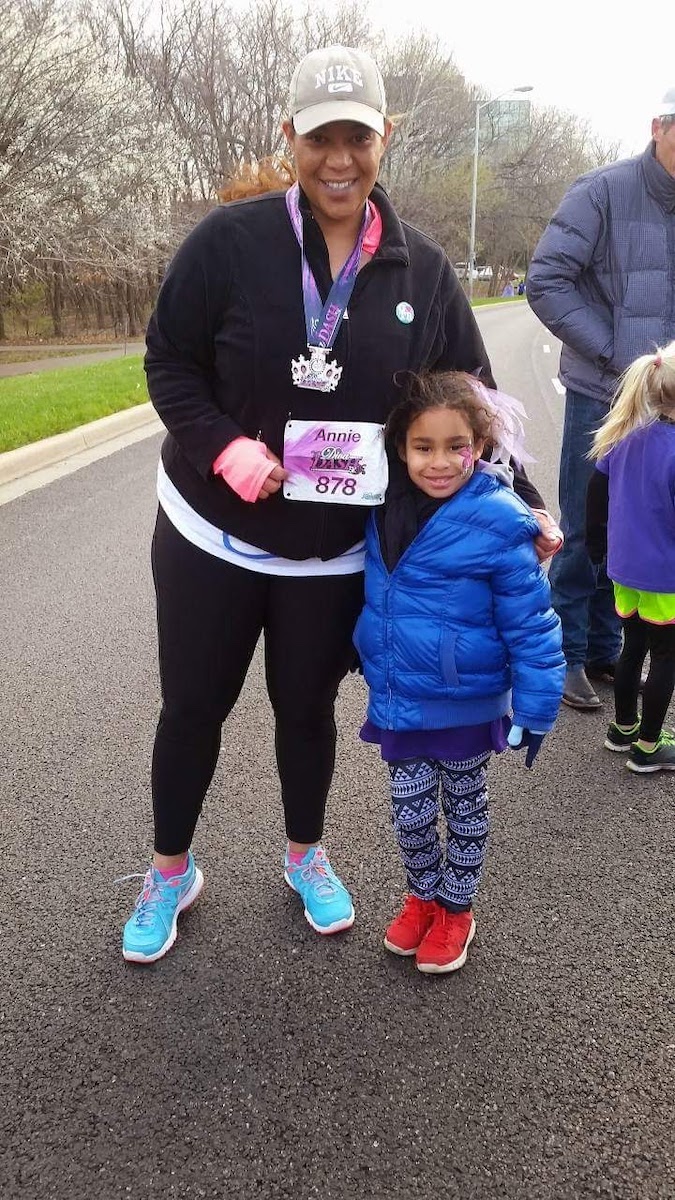 "So, I snuck my phone over my shoulder and recorded her sweet words.

"It was a moment I will treasure forever.
"Since that training run, I have run 18 half marathons, three full marathons and have done a triathlon.
"My daughter has been my biggest cheerleader throughout. She has been at almost every finish line and runs or rides her bike with me.
"She has even run several 5ks, a 10k and a triathlon with me and loves running – it is now a passion we share together.
"Melina is there every step of the way no matter what.
"Our life is difficult at times but the bond we have found over running has got us to the other side of those times."
Story courtesy of T&T Creative Media.