A loving son has taken it upon himself to begin recording songs written by his late father after he discovered a hidden trove of original tunes while cleaning out his house.
Rob Steinberg's father, Bob, recently passed away at the age of 60 after being diagnosed with Stage 4 throat cancer a year-and-a-half ago.
Rob, 30, always knew his father loved music, but it wasn't until he began cleaning out Bob's home that he discovered the full extent of his father's musical talents.
Hidden in a closet at his father's home in Mooresville, North Carolina, Rob discovered a guitar tab book. Inside were around 30 or 40 songs written by his father, each with the date they were penned next to them – most from the 70s and 80s.
Rob, from Los Angeles, California, said deciphering the tunes has been like a puzzle, with some simply stopping mid-page, while others roll on to the next.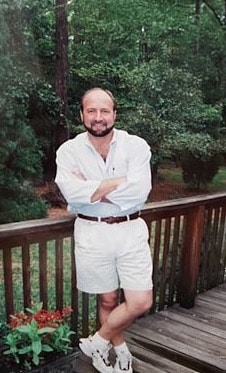 There has been some room for creative license, too, as the book does not mention the likes of strumming patterns or tempo.
Most of the songs are about love and longing, according to Rob – references about "finding yourself" and "dreams."
Since the discovery, Rob has started recording his father's work by adding his own twist, later uploading the finished versions to his social media pages and channels.
To date, Rob has produced two songs – "On Our Way" and "How He Loved Thee" – and though piecing together each song can be a lengthy process, he plans to continue adding to the collection.
Rob said his father was always listening to music – a fan of Eagles, Brooks and Dunn, Matchbox Twenty, Loggins and Messina, and Garth Brooks.
Speaking of his recordings, Rob said: "They aren't particularly good, and I am certain the Bob Steinberg mix sounds better, but it brings me joy to share them with everyone.
"The reception has been overwhelmingly positive. The videos I've recorded don't have many views, but all the comments have been very supportive.  
RELATED: Father Serenades Twins To Sleep With Lullaby As One Sleeps On Top Of His Guitar 
"People seem excited to hear his words.
"I have his friends reaching out to me saying they can hear him in the lyrics.
"It makes me feel really good.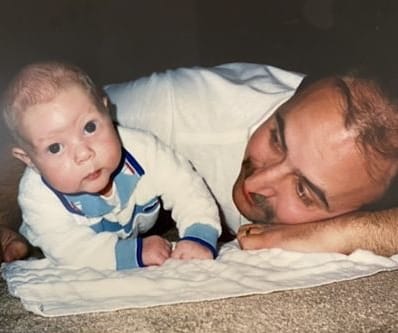 "It's funny too because as I am playing them, I am messing up, I don't remember the chords, I stumble over the words, but the sentiment is still there.
"I think people appreciate how genuine they are."
Story courtesy of T&T Creative Media