This is the hilarious moment a dad-to-be finds out he is having a son in an extended family dominated by women.
Scarlett and Zack Marcinek already have a daughter, Ava Klaire, and the couple also count eight girls on Scarlett's side of the family – a sister, a niece, 5 female cousins as well as a male cousin – plus five on Zack's side – his brother's four daughters as well as two female cousins.
And so, ahead of their newest arrival, the Marcineks, from Corinth, Mississippi, set up a gender reveal hoping for a boy, as they had always wanted a child of either sex.
Standing in their backyard, the couple were beneath a box of confetti, which Zack, 24, then pulled a chord to open.
As blue pieces of paper fell down, Zack immediately burst into screams of joy – his reaction similar to a sports star scoring in a big game but even more amusing in slow motion.
The joyous father then ran around the yard as Scarlett looked on in shock, not even realizing how elated Zack was at the news of a boy.
Scarlett, 25, said: "I was ecstatic when I saw the color blue – it was unbelievable.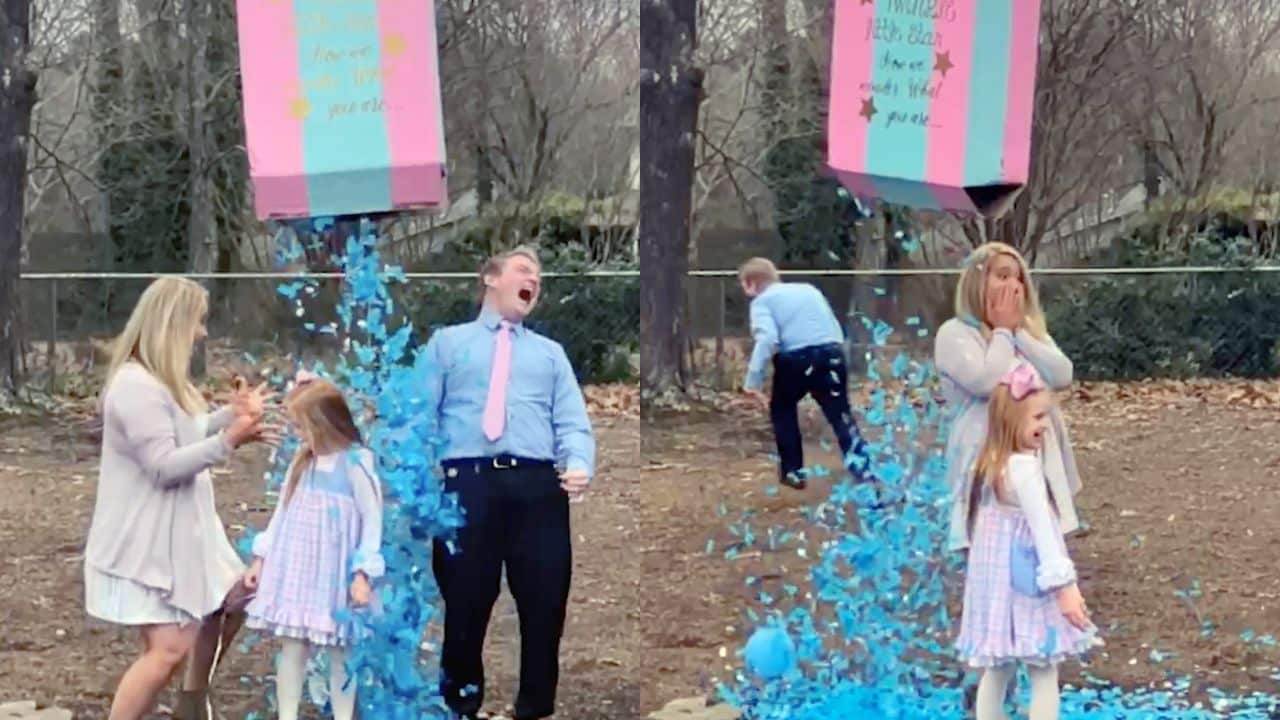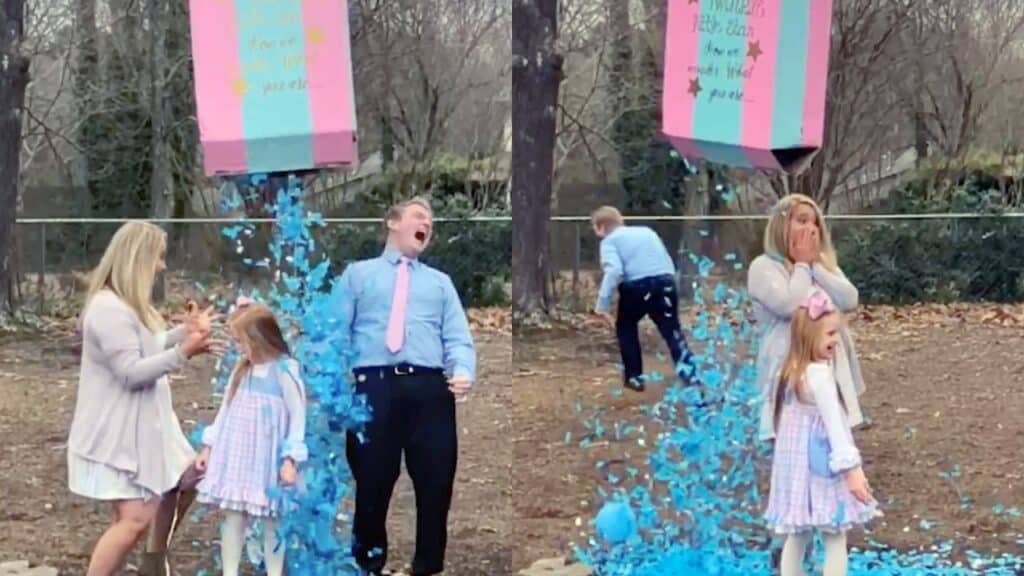 RELATED: Soccer Mad Man Celebrates Gender Reveal With Cristiano Ronaldo Goal Celebration
"At the time, I didn't even notice my husband's reaction because I was so overwhelmed with my own emotions.
"The response to the video has been wonderful – we never thought the video would go viral the way it has.
"Everyone who knows our family knows how silly my husband is.
"The number one question was "Where did he go?", and I tell everyone he made a victory lap around the yard."