A dad turned up at his daughter's school on horseback to surprise her on her 15th birthday.

Tito Escamillarode the chestnut-colored horse donning a cowboy hat and boots in  Santa Ana, California.
Turning the camera on himself, Tito says: "Honestly guys, I'm really nervous. I feel like I'm going to serenade my first girlfriend."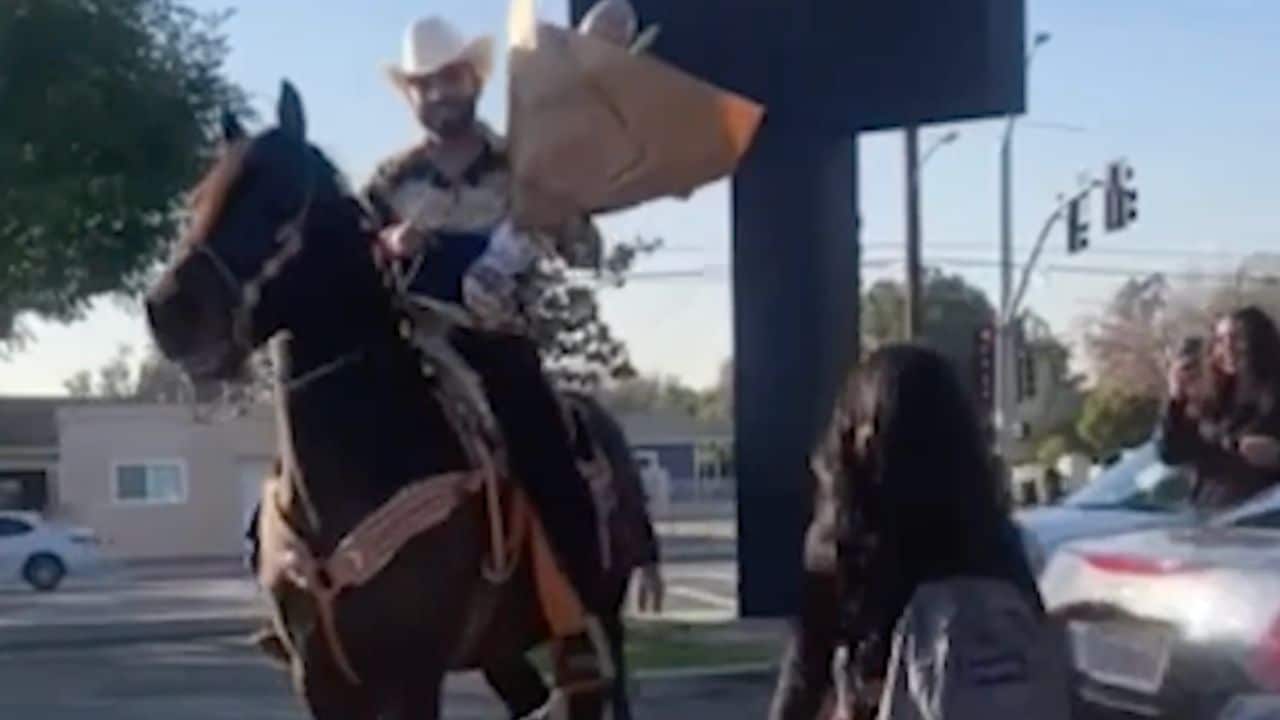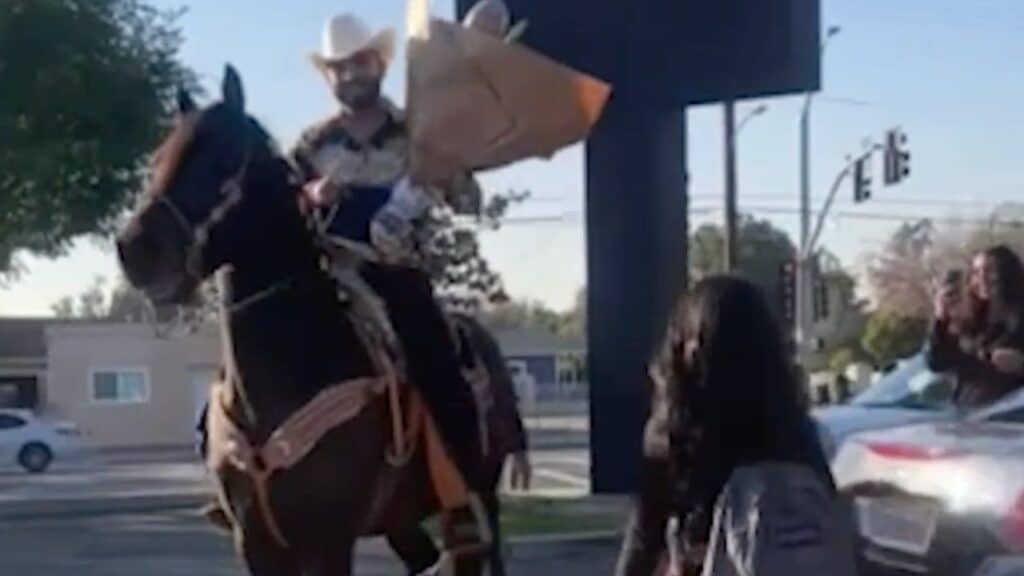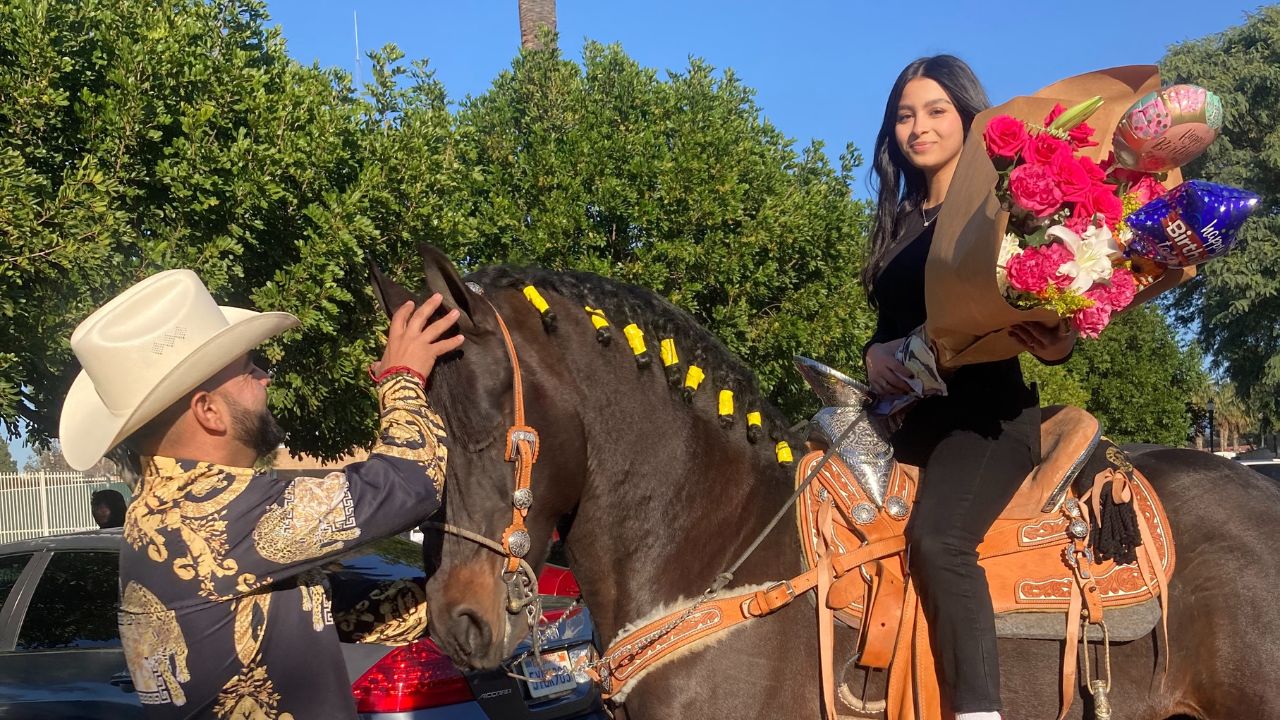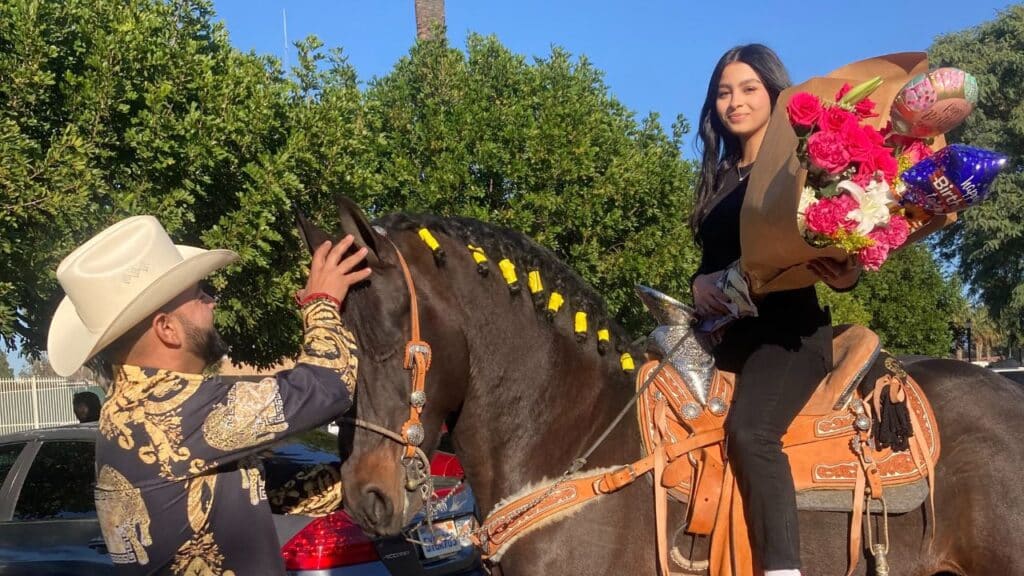 RELATED: Horse Loving Couple Use Sliding Performance For One-of-a-kind Viral Gender Reveal
As Tito's daughter leaves school, her friend begins filming her reaction, asking if she's okay. The stunned daughter is speechless.
The shocked daughter can't believe her eyes as she rounds a corner to see her father on top of the horse, exclaiming: "He's on a freakin' horse, dude!"
As she greets her dad, he dismounts and gives her a bouquet of flowers, before she jumps in the saddle and takes the horse for a ride.