A couple drafted in the help of a four-legged friend when it came to their one-of-a-kind gender reveal – using a sliding performance horse to let the world know the sex of their baby.
In the unique stunt, the horse charges across the ranch with a beer-drinking cowboy atop, the animal then swiftly sliding into the sand ahead – a show maneuver called a 'slide stop.'
But hidden within the seemingly dark sand was 50lbs of 'gender reveal power,' colored either blue or pink to let onlookers know the gender of Abby and Chuy Chavez's new arrival.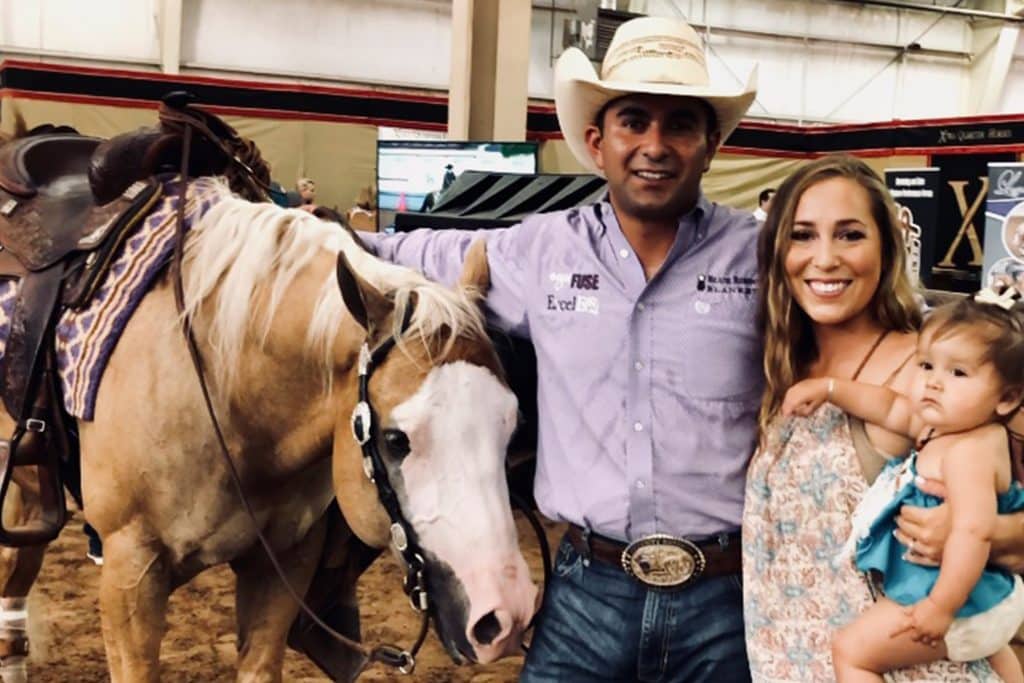 With Chuy, 31, riding Ricky the horse at Cielo Hills Ranch in Gilroy, California, a giant plume of blue powder rose into the air around them, letting Chuy know he's set to have a boy.
And since sharing the video with friends and family on social media, it has racked up over 2.3 million views which people loving it.
RELATED: Horse Makes Great Escape Unaided From His Stable
The idea for the unique surprise, which was met with cheers, came from Jenny LeMere, who works with Abby at Blue Ribbon Blankets, a custom clothing company for horses.
Both Abby and Chuy – who have a one-year-old daughter called Audrey Elena – had no idea what the result would be of the June 1 surprise, with Jenny asking the couple to leave the ranch while she set everything up.
With the help of a friend, Jenny mixed the powder into the regular sand, so that there would be no specs of blue for those watching to see.
After a few practice runs using flour, Chuy was ready.
Jenny said she and the group were "beyond thrilled" and "it turned out to be everything I wanted and more."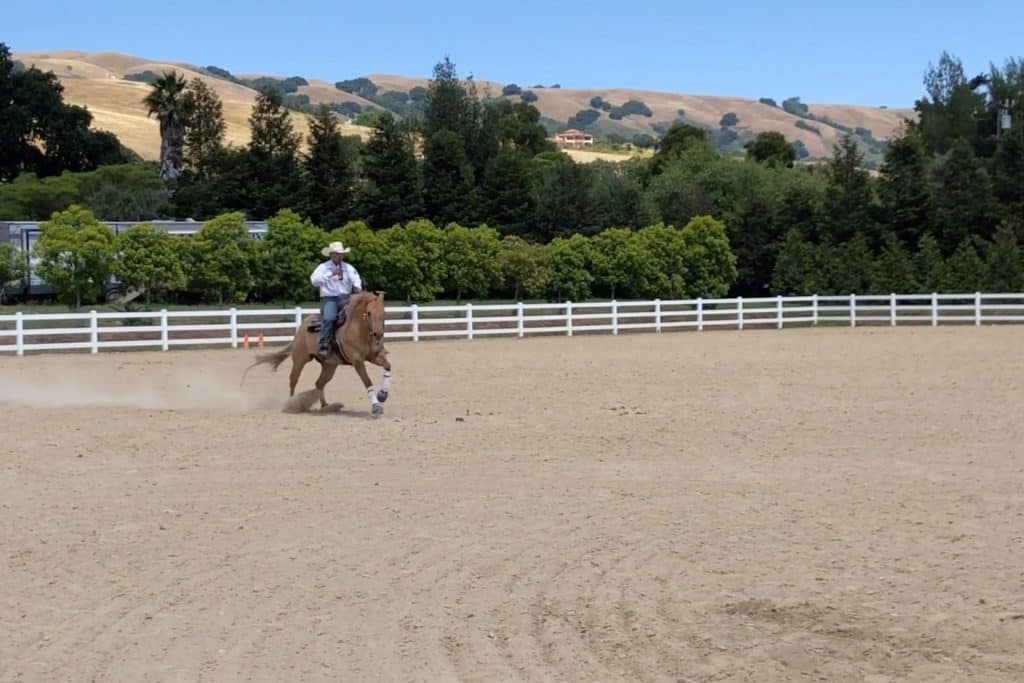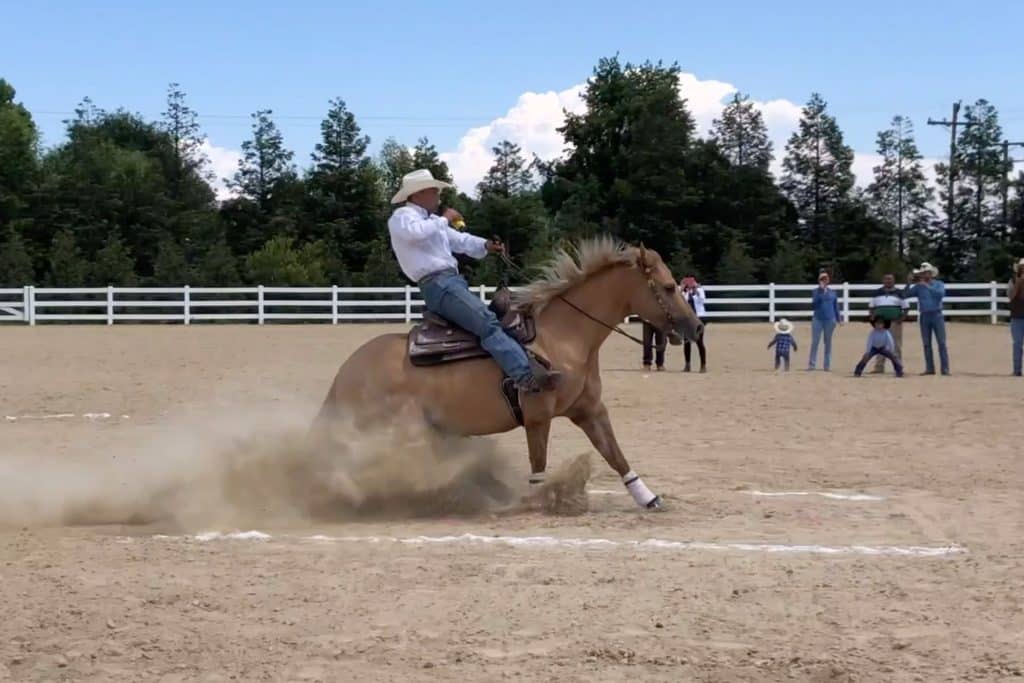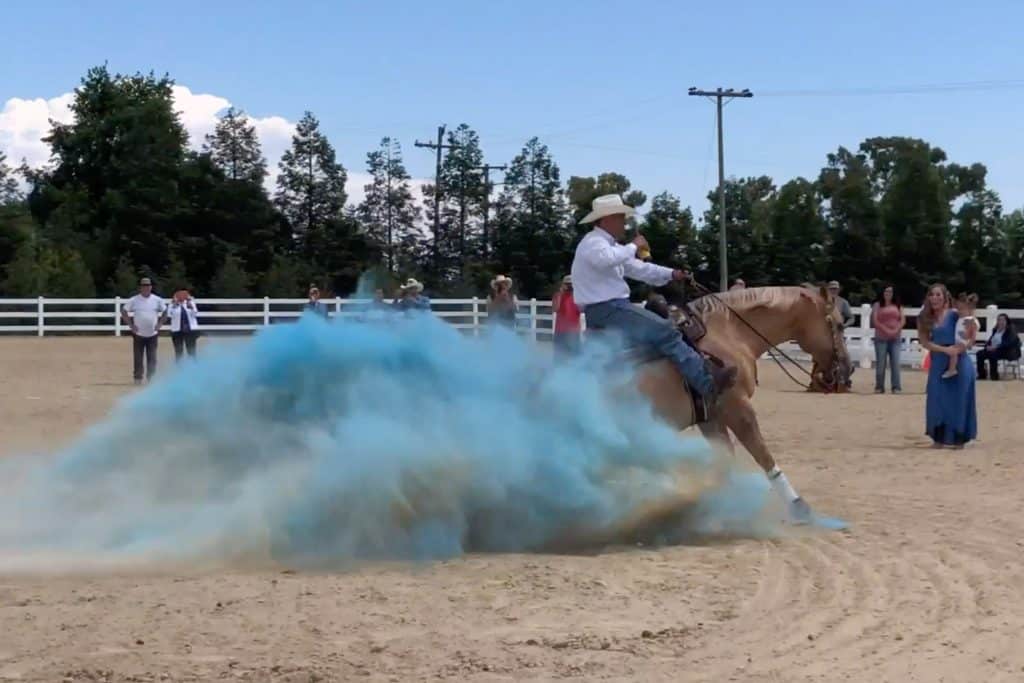 Abby, 28, of Chavez Performance Horses, said: "When my husband and his mount, Ricky, loped off on the far side of the arena and headed towards the hidden powder, I had an image in my mind of how the pink powder would look billowing out from underneath Ricky's back feet.
"When I saw the first flash of blue come up from the ground I was in total shock.
"There had to be some mistake – after all, I was convinced I was having a girl.
"I don't think ever in my life I have been truly stunned until this moment.
"I couldn't wrap my head around what my eyes were seeing and I think it took the rest of the afternoon to really sink in.
"We travel the country showing our horses and I have yet to go to a show and not have the reveal be the first topic of conversation."
Story courtesy of T&T Creative Media