A couple with special needs emotionally reunited for the first time in two years after one was forced to move across country.
The pair ran into one another's arms as the met face-to-face in the arrival's lounge of Gerald R Ford International Airport in Grand Rapids, Michigan.
Cody Hytinen and Lisa Baker's love story reads like Romeo and Juliet, as they initially met on the day Cody, 30, moved into a housing community for people with special needs, in Lakeland, Florida, in September 2016.
It was love at first sight, the couple said, and over the years, Lisa and Cody shared a love of Disney, singing, dancing, poetry and walks.
Eventually, Cody, who has Downs syndrome, started affirming to staff that he and Lisa would get married one day.
But soon Cody and his family were forced to move cross-country, tearing Lisa and Cody apart for two years.
Until the two families devised a plan for Cody to see Lisa to reunite once more.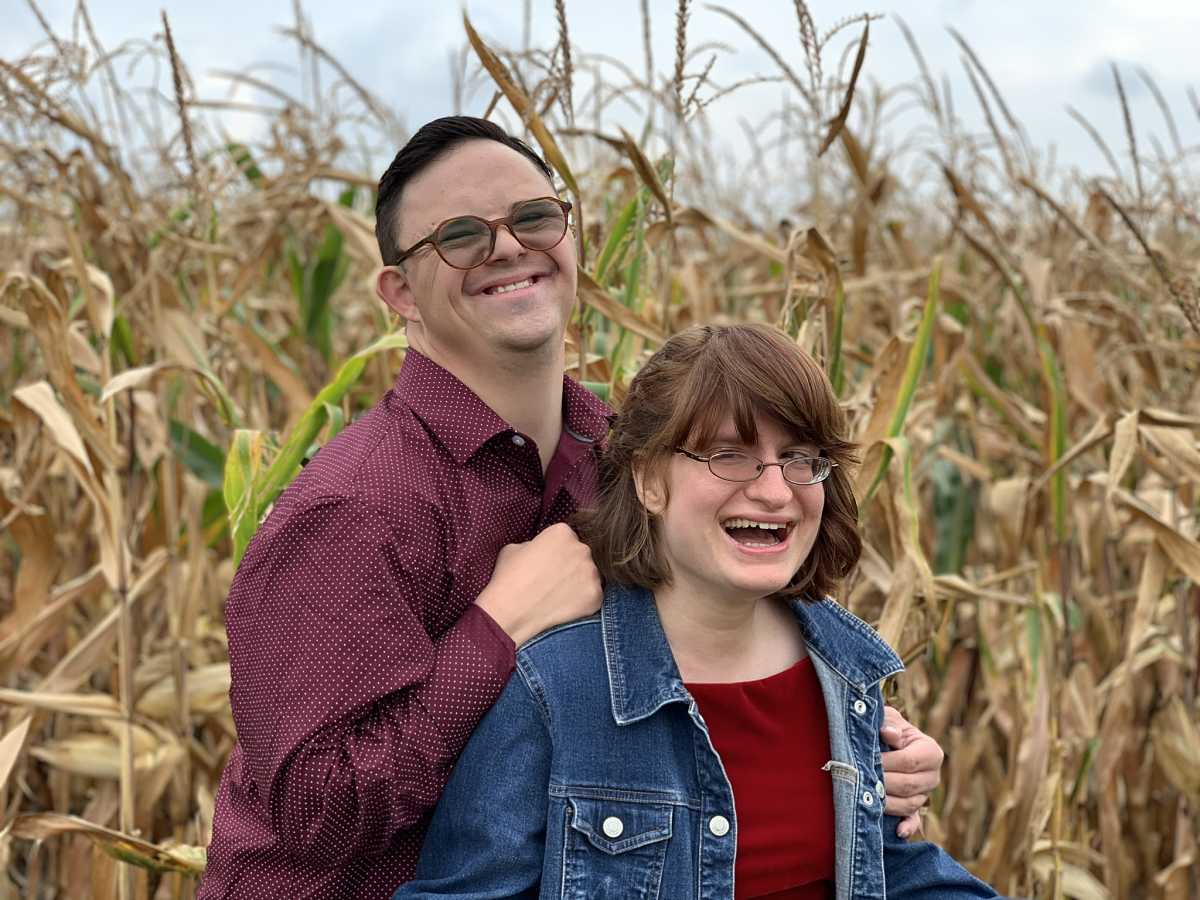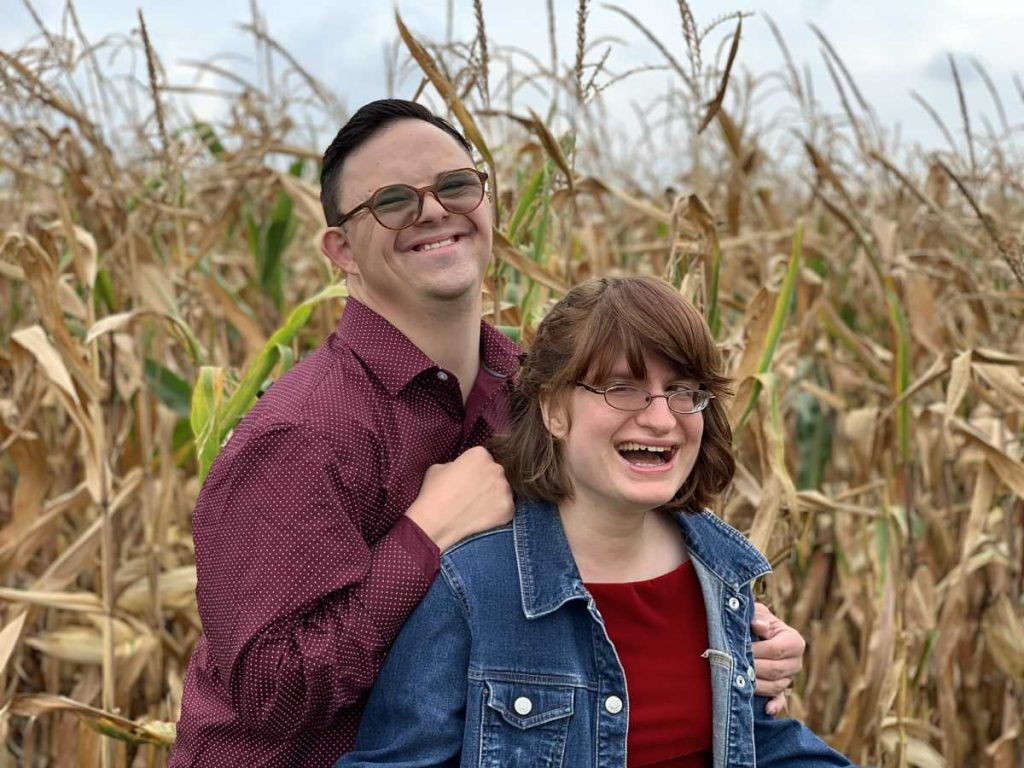 So, on August 14, 2020, Cody stood in the arrivals lounge of Gerald R Ford International Airport, Grand Rapids, holding a welcome banner for his beloved Lisa.
As he waited intently for Lisa to come through the gate, he could barely hold in his excitement.
And the moment he caught sight of his girlfriend, Cody put his hand to his mouth, waving Lisa toward him for a loving embrace years in the making.
There were mixed emotions, Kim said, as seeing the pair together meant not only joy but also sadness for keeping them apart for so long.
RELATED: Emotional moment man with Down Syndrome reads card aloud to realize he is going to be a Groomsman at Sister's wedding
With plans being put in place for the couple to live in a home in Grand Rapids, Cody decided to take their relationship one step further on a recent October evening.
At a meal in Michigan, with all their friends and family watching, Cody headed to the middle of the restaurant and popped the question to Lisa, who immediately said "Yes" in complete shock.
The couple are planning a 250-person wedding for October 2021, and a GoFundMe campaign has been set up to help fund their special needs home.
Their biggest dreams are to be married, take a Disney Cruise and meet Josh Groban or Jackie Evancho.
Cody's mom Kim Hytinen-Durstage, 49, said: "Our hearts couldn't take it anymore. This isn't right. Who are we to stand in their way? 
RELATED: Couple With Down Syndrome Celebrate 22 Years Together
"They need help. They deserve one another. We started with weekend phone calls about 6 months ago. They were ecstatic.
"Still, all they talked about was how to reunite.
"After seeing them embrace, I felt sad that they had been forced to be apart for so long.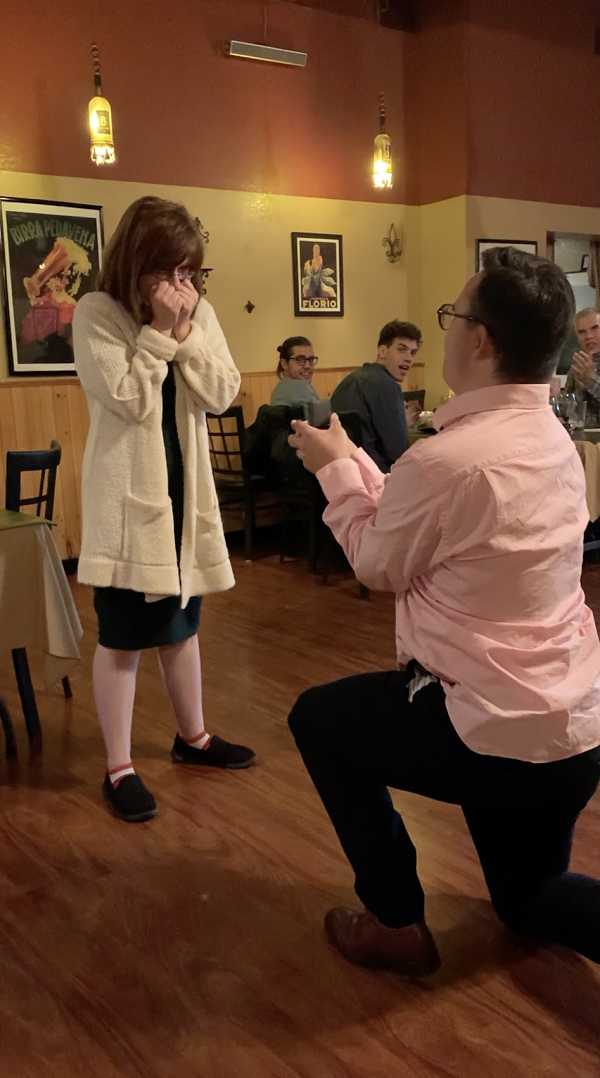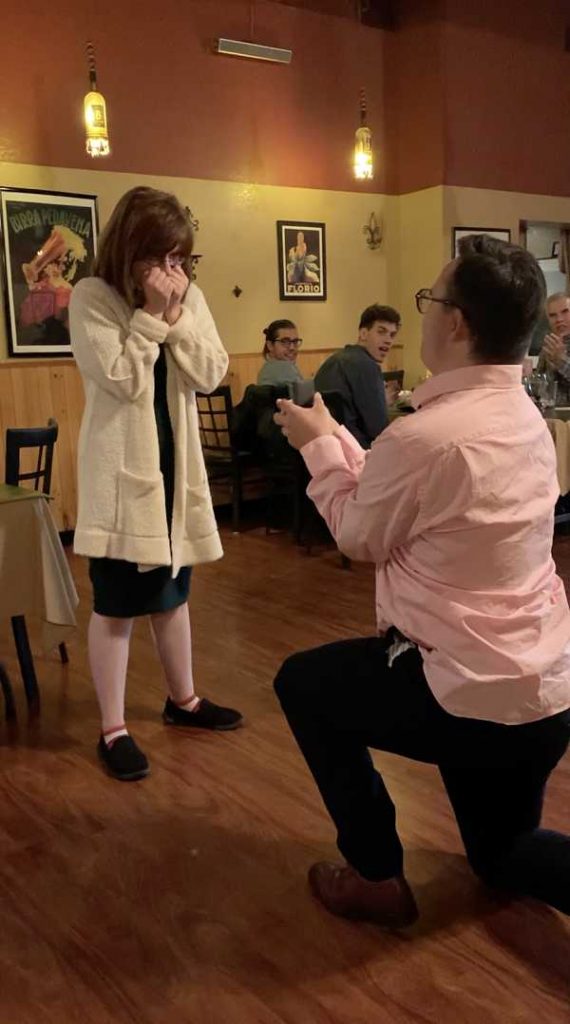 "I also felt extreme compassion, empathy and pure joy.
"I hope people listen to their child or adult who has special needs.
"They are in great need of love, affection and the need to be heard.
"They have desires just like all of us. It may seem impossible but all things are possible."
The couple's GoFundMe can be found at: https://www.gofundme.com/f/special-needs-housing-for-cody-and-lisa
Story courtesy of Kim Hytinen-Durstage via T&T Creative Media