A couple have shared their parents' shocked and tear-filled double reaction to first discovering they were not only about to become grandparents, but that their daughters were set to welcome twins.
Kaycee Pugeda-Lascano, 33, and her wife Kimberly Lascano, 34, from Chula Vista, California, didn't even tell their parents they were in the process of trying for a baby, so the moment came as a complete shock to everyone involved.
In first video, Kim's mom, Elma, jumped around in shock at the news she was to become a grandma – before taking a closer look at the back scan and shouting, "TWINS!" as the realization hit.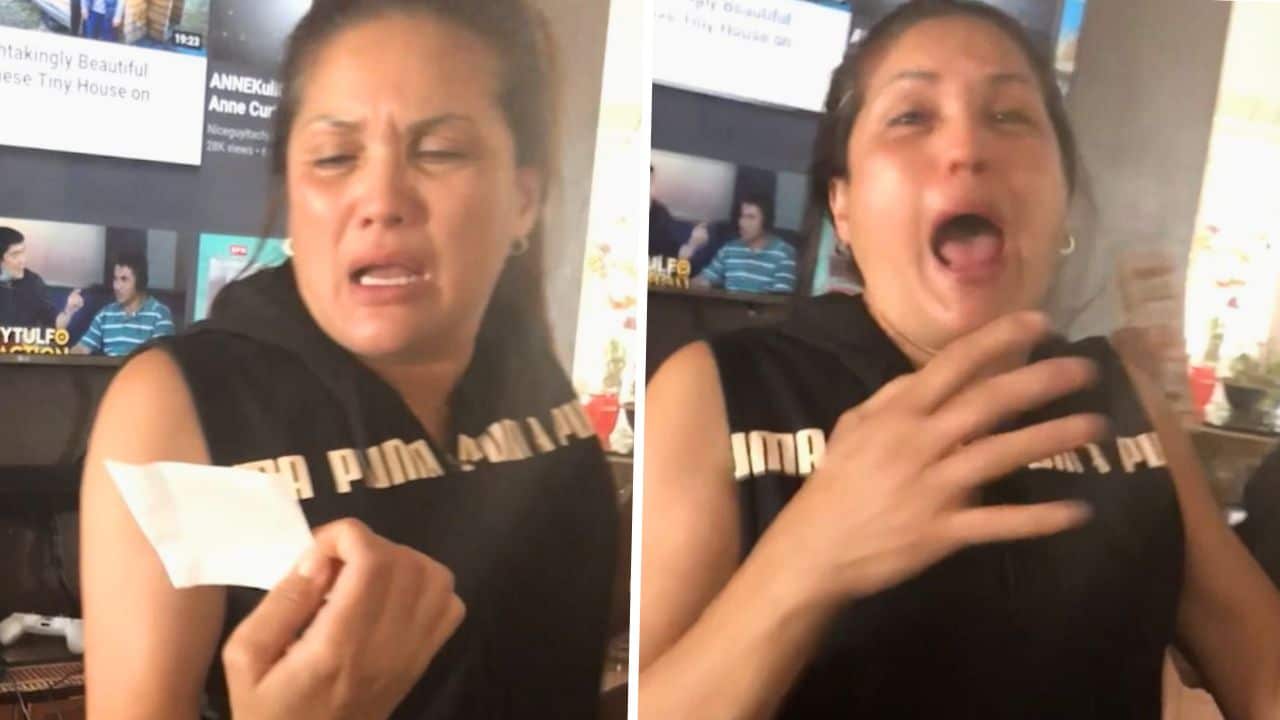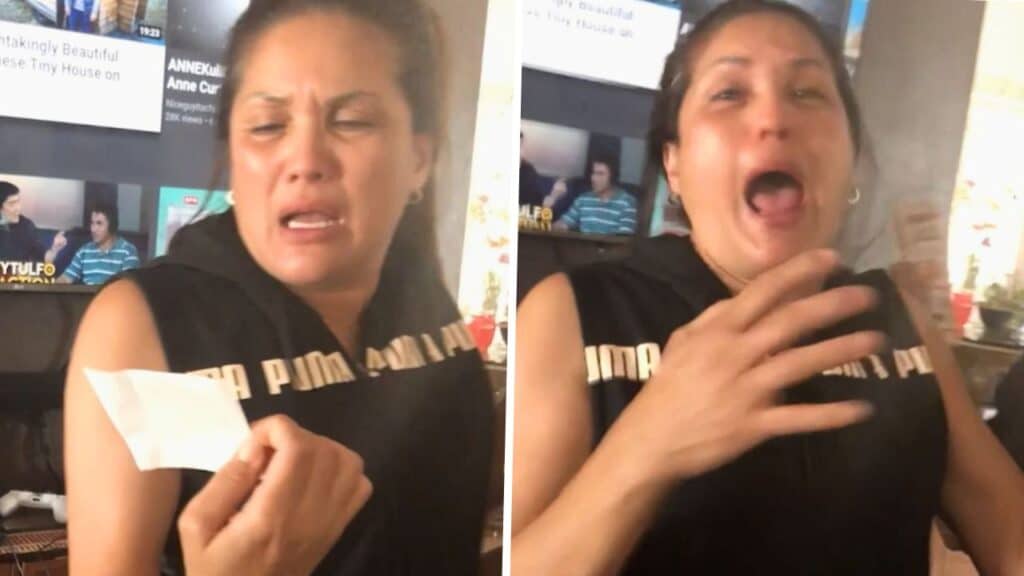 RELATED: Couple Announce Pregnancy On Wine Bottles At Wedding Rehearsal
In the other clip, Kaycee's parents can be seen sitting at a table in a restaurant, where they were presented with a baby scan, which brought mom Elaine to tears.
The couple captured the videos in August 2018, before sharing them on their TikTok channel this year in a throwback post.
Kaycee said: "Just like our parents, no one knew we were expecting – everyone's response was a mixture of surprised, thrilled, and joyous.
"All of our friends and family were genuinely happy for us, we're lucky to have so much support."