A family has shared a wholesome security footage clip where a dad who missed saying goodbye to his daughter returned home after receiving a doorbell notification to say she had headed outside to try and catch him.
Adam, 39, from Missouri, is part of a split family, so on that particular morning, on June 28, he was set not to see his daughter Grey, 8, for a few days after leaving.
Adam usually says his goodbyes the night before because the kids are often asleep when he leaves in the morning.
But on this occasion, Grey heard her dad's motorcycle revving and came running out of the house.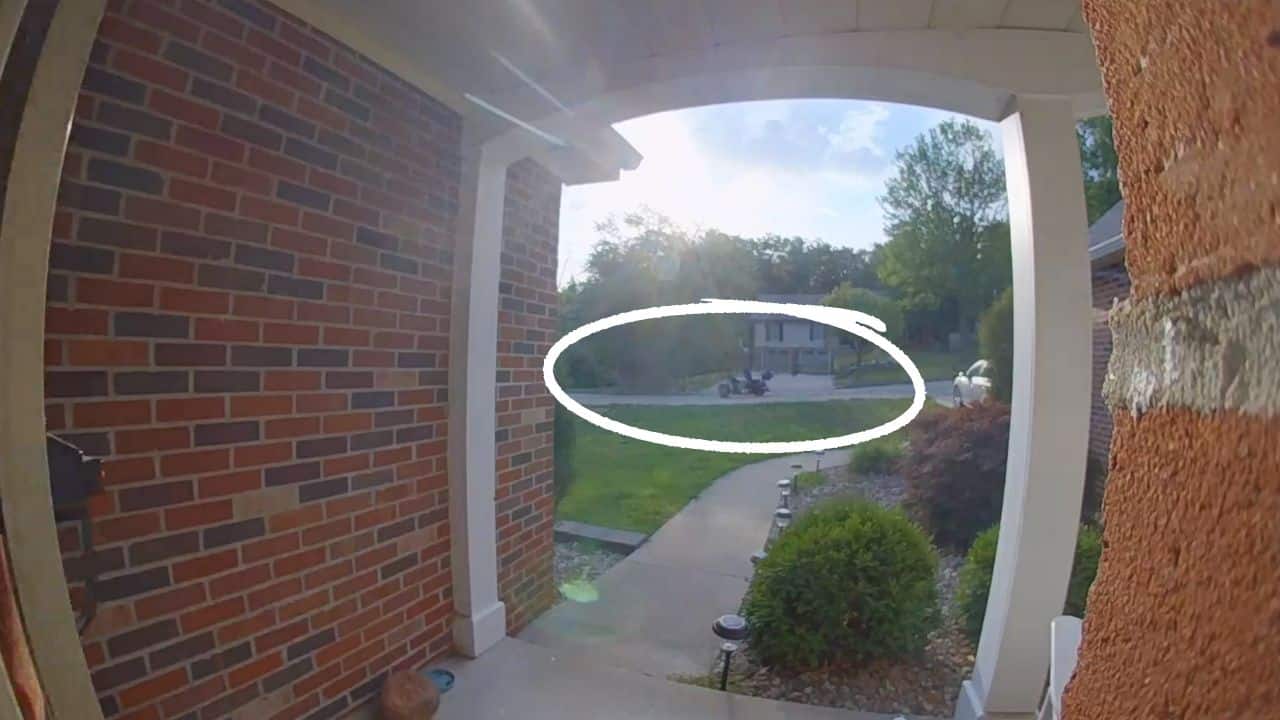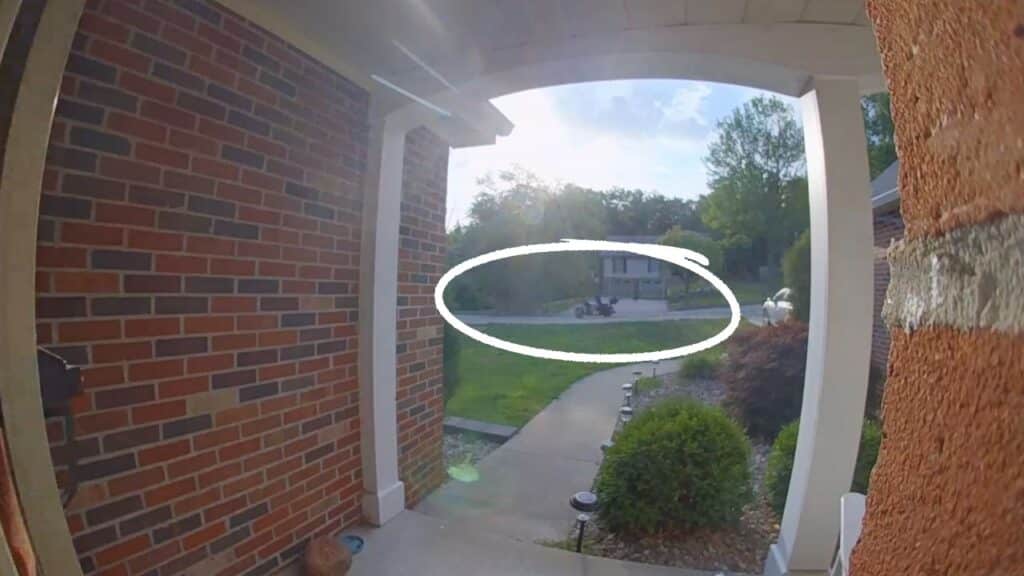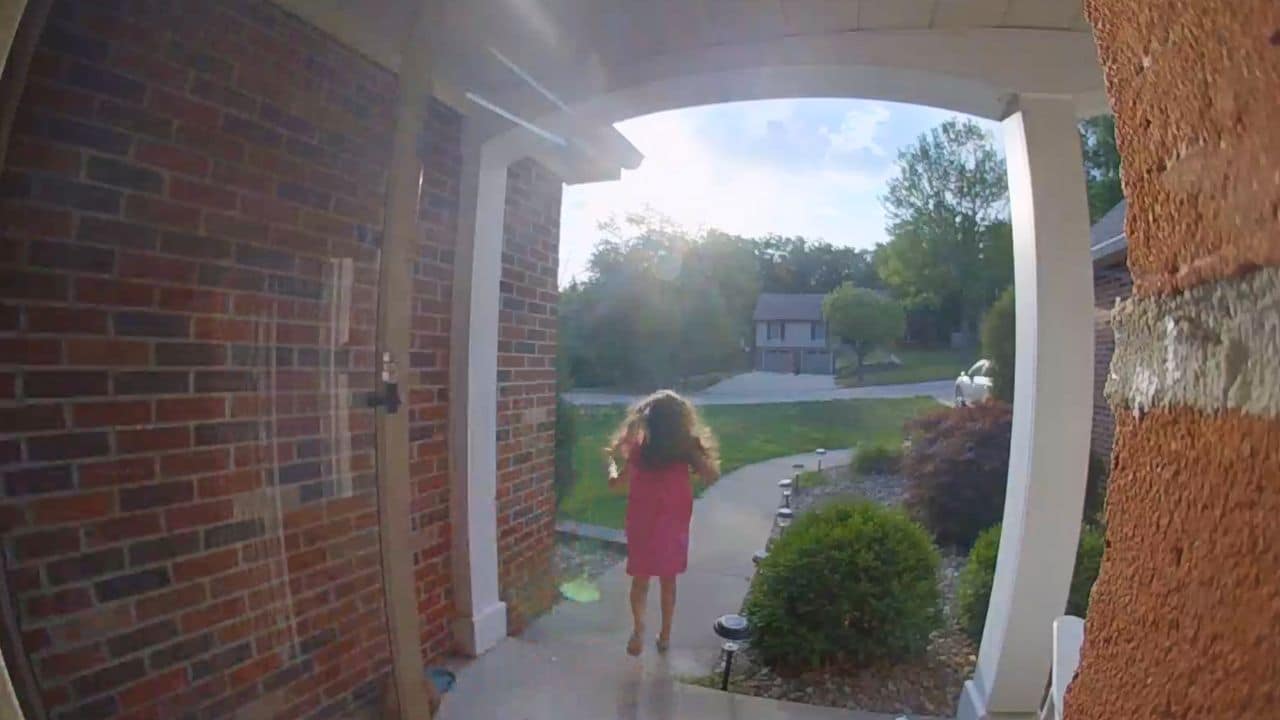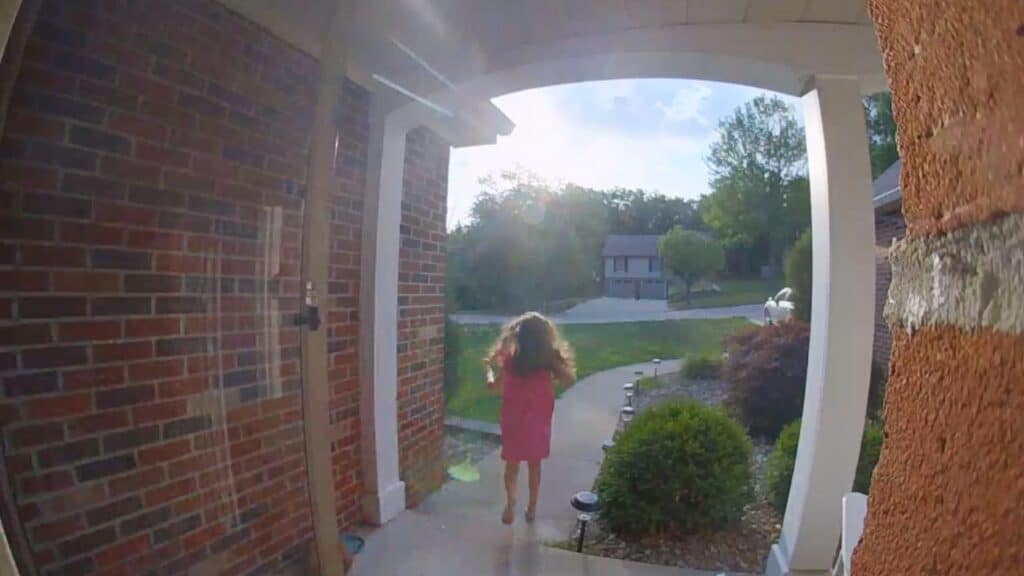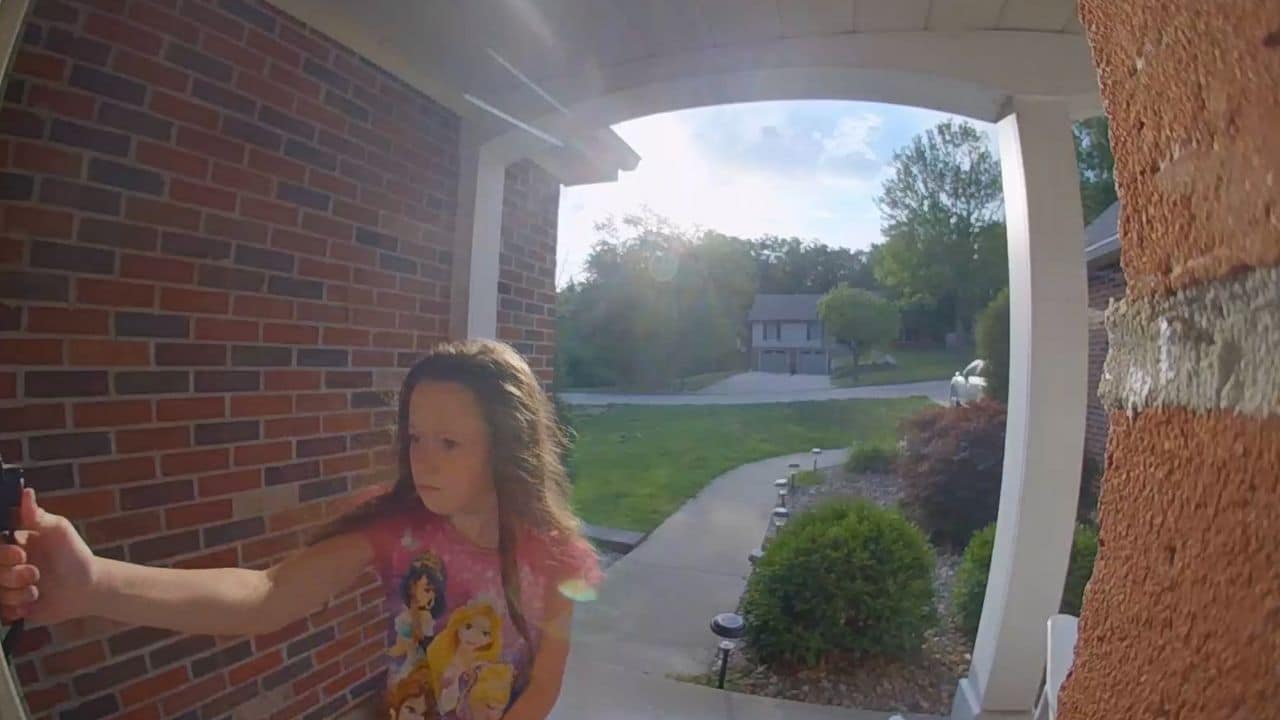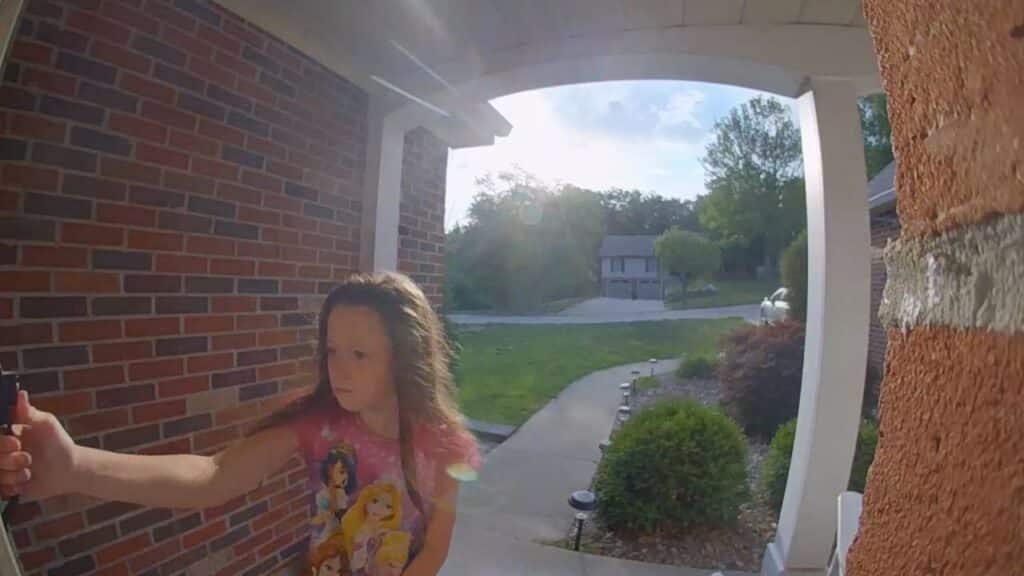 RELATED: "I Can Do This" – Family's Doorbell Cam Captures Five-Year-Old Daughter Giving Herself Positive Pep Talk Before Practicing Throwing Her Paper Airplane Far
Unfortunately for the eight-year-old, she missed her father – but Adam soon received a notification saying his camera had noticed a familiar face at the door.
When he realized it was Grey heading out to say goodbye, Adam, who was two blocks down the road at that point, turned his bike around and headed back for a loving hug.
The moment was captured on the family's Nest camera, too, and Adam later shared the clip on his social media pages, where it received more than three million views on TikTok alone.
Adam said: "It was my front door camera notifying me that it saw my daughter at the front door, as it has facial recognition.
"I knew immediately that she must have been wanting to say goodbye, so I turned around and came back home.
"I revved my engine as I pulled up in the hope she would hear me.
"She looked out her bedroom window and saw me, and I motioned for her to come on outside.
"I took my helmet off and started walking to the door, and she came out and gave me the biggest hug.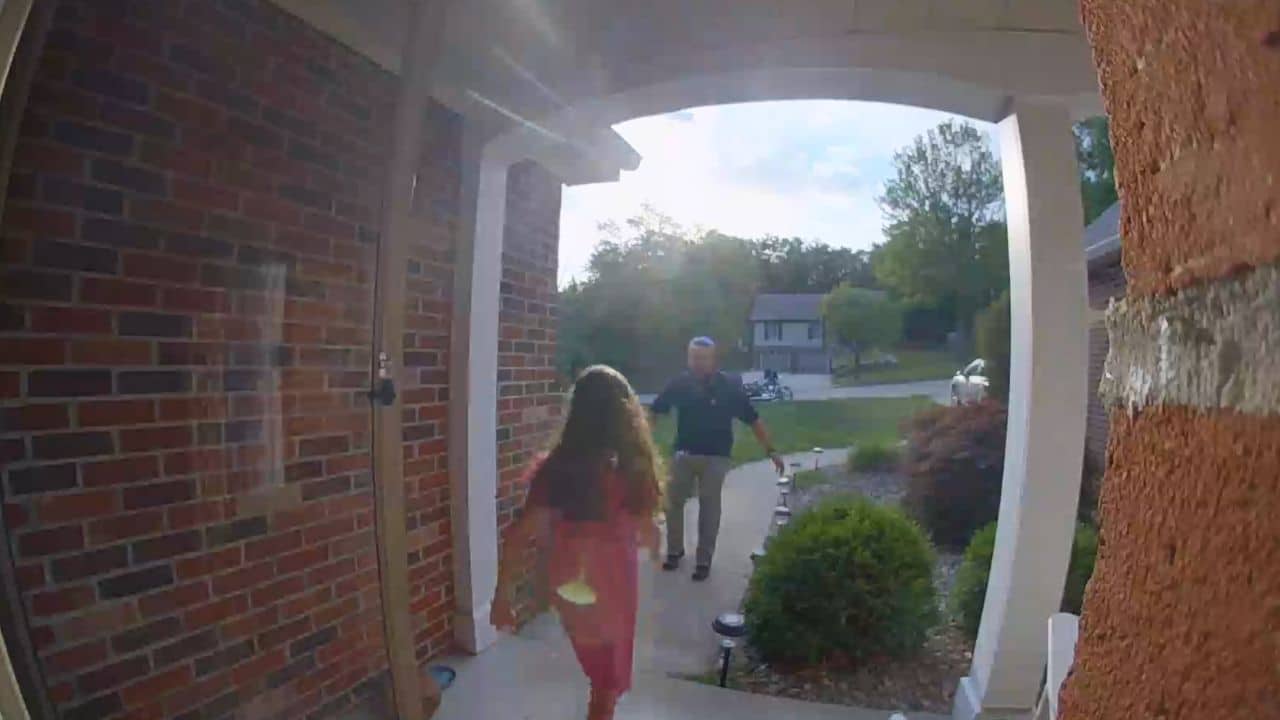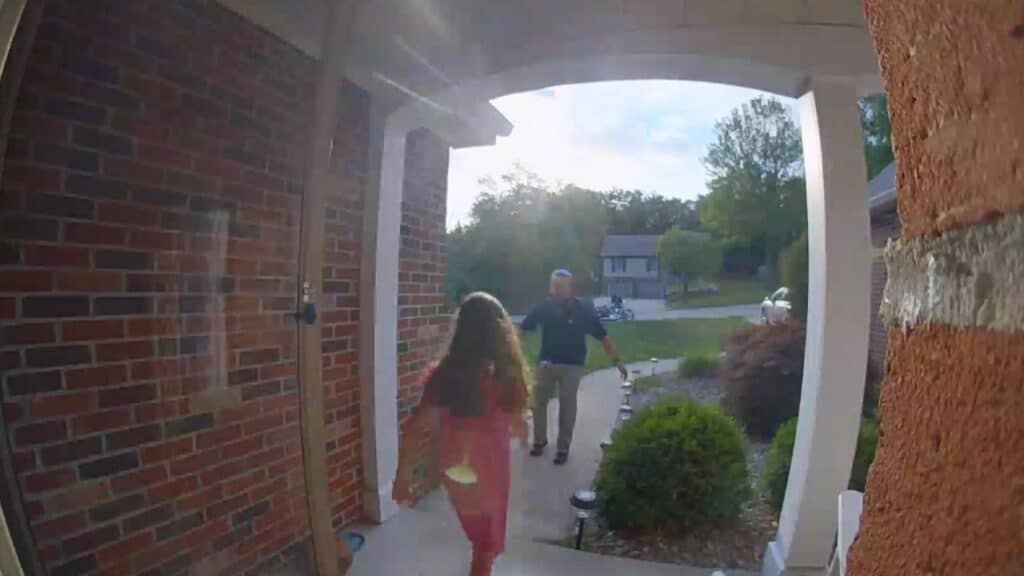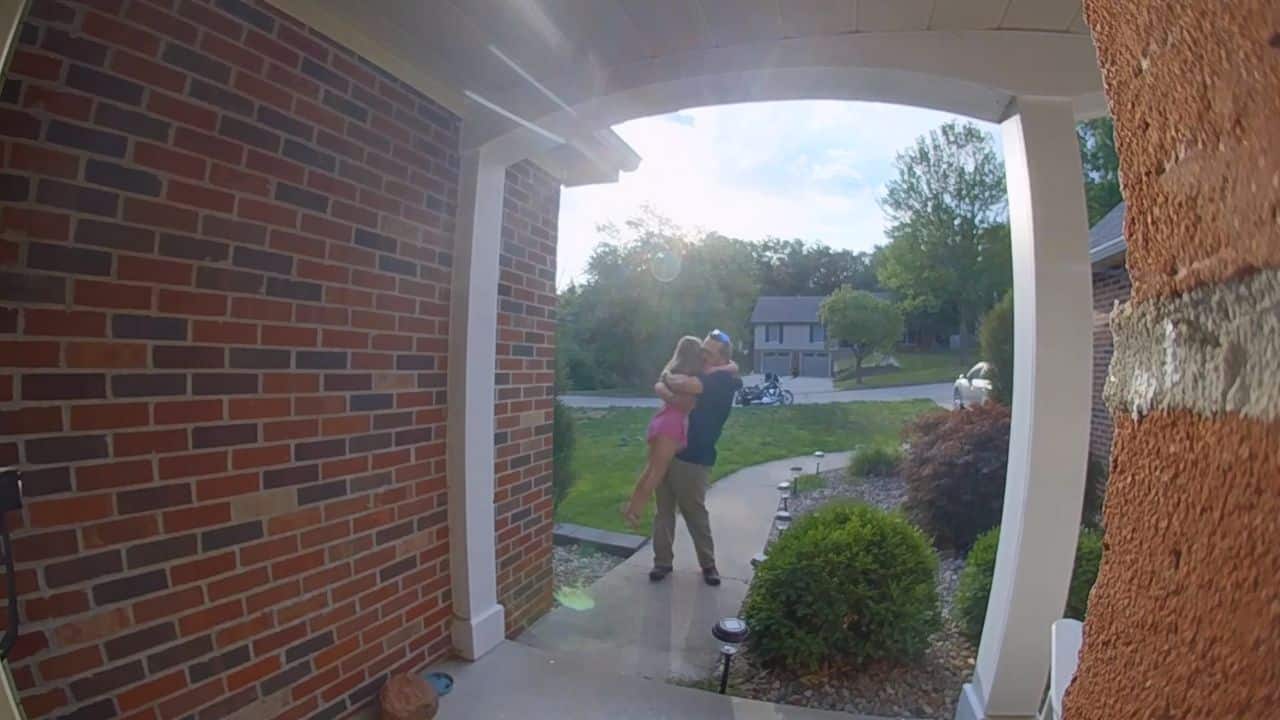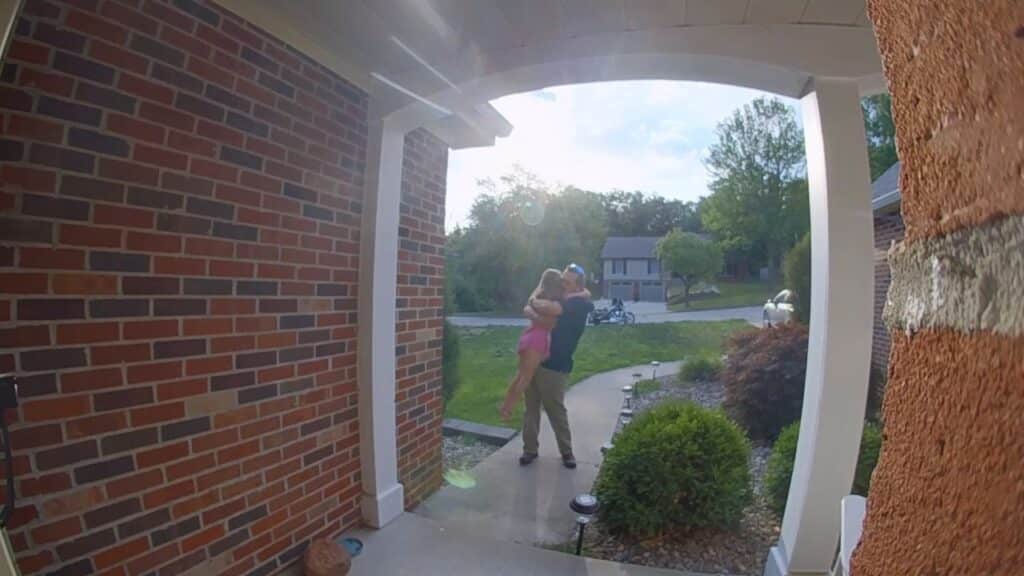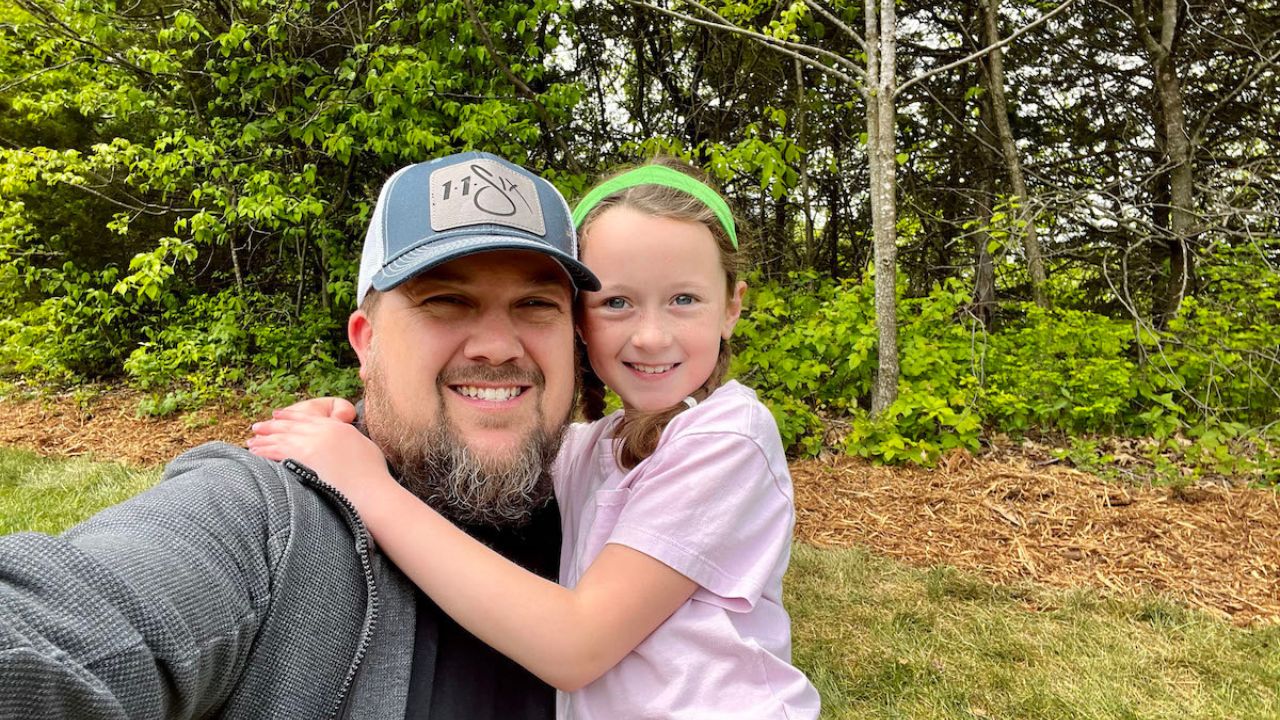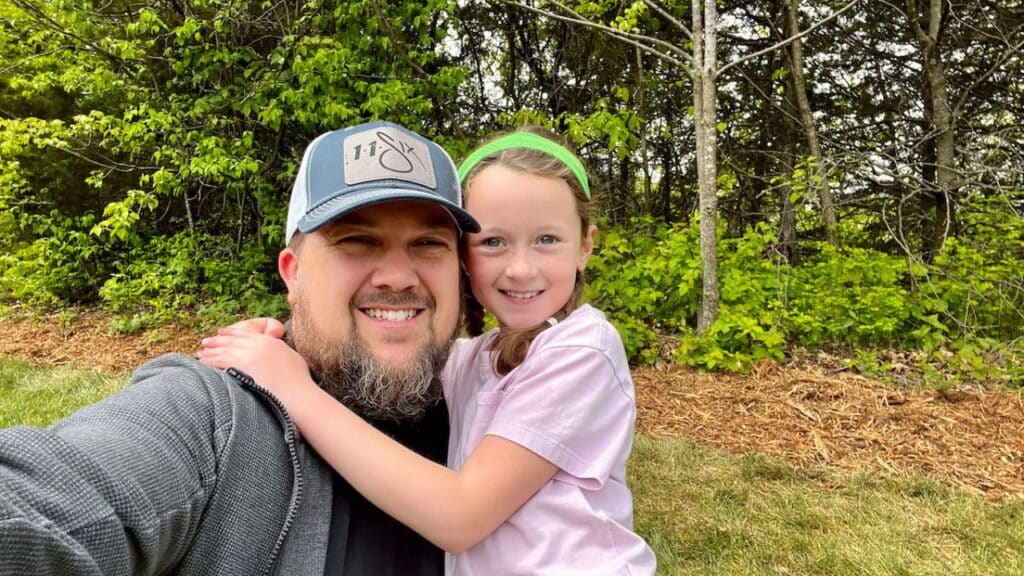 RELATED: Quick-thinking Ups Driver Rescues Dog That Escaped House During Delivery With Wholesome Moment Caught On Doorbell Cam
"I could tell she wasn't wanting to let go anytime soon and I didn't care – I just let the moment ride out however long she needed it.
"I told her I love her and she replied back, 'I love you more,' like she always does.
"I could tell she was super excited to see that I had come back.
"It wasn't until later when I got to work and looked back at the camera footage, that I really saw how sad she was to have missed me – which made me even happier that I went back."