A bride gave her grandma the ultimate wedding day surprise when she secretly changed into her old wedding dress for the traditional father-daughter dance, while her dad honored her late veteran grandfather by wearing his military uniform.
Marion Thomas had no idea her granddaughter, Laura, 32, would return wearing her garment, which Marion got married in more than 60 years earlier.
The gesture brought tears to the eyes of those in attendance, with Marion being presented with a rose for each of her children and grandchildren once Laura entered the room.
According to Laura, who lives in Virginia, her grandma is her kindred spirit, and so she wanted to come up with a way to honor her and her late grandpa, Marvin Lyle Thomas II, on her wedding day.
Her grandpa passed away in 2007, aged 71, and given that he was a retired U.S. Army LT. Col., Laura's father, Marvin Lyle Thomas III, a United States Public Health Service Commissioned Corps captain, decided he would wear his own military uniform in memory of his father.
That gave Laura the idea of wearing her grandmother's dress, which she first tried on a few years ago.
On her wedding day in Wilmington, North Carolina, she secretly snuck out during the mother-son dance and changed into the gown.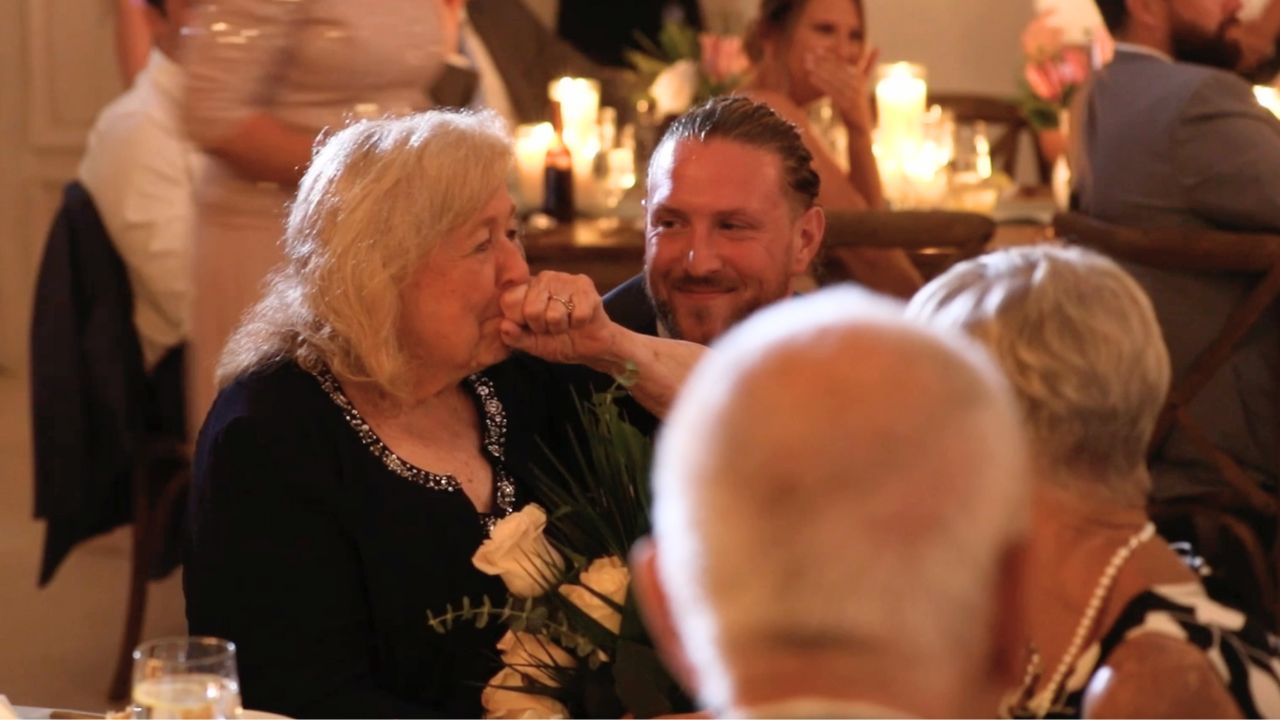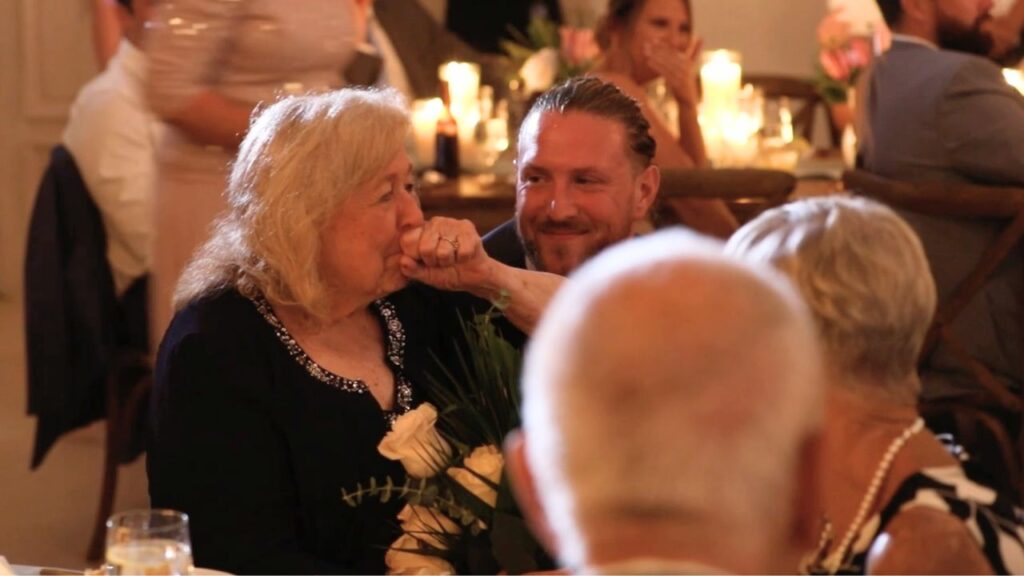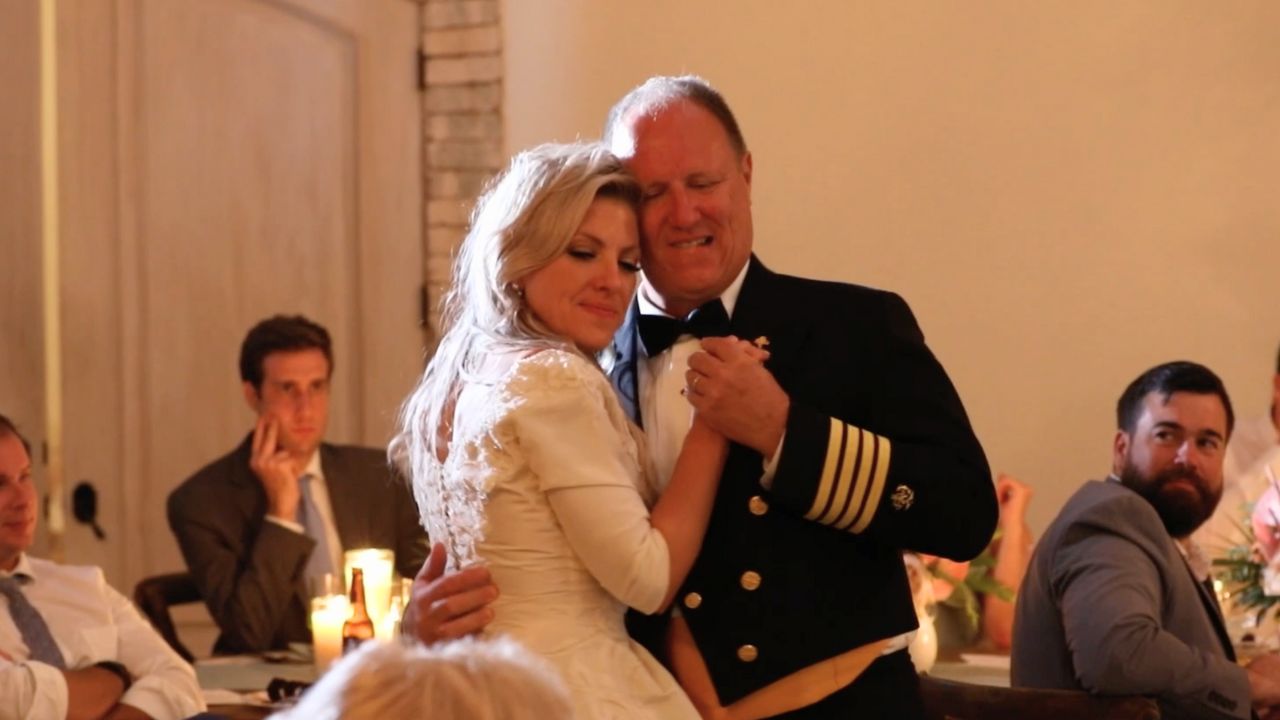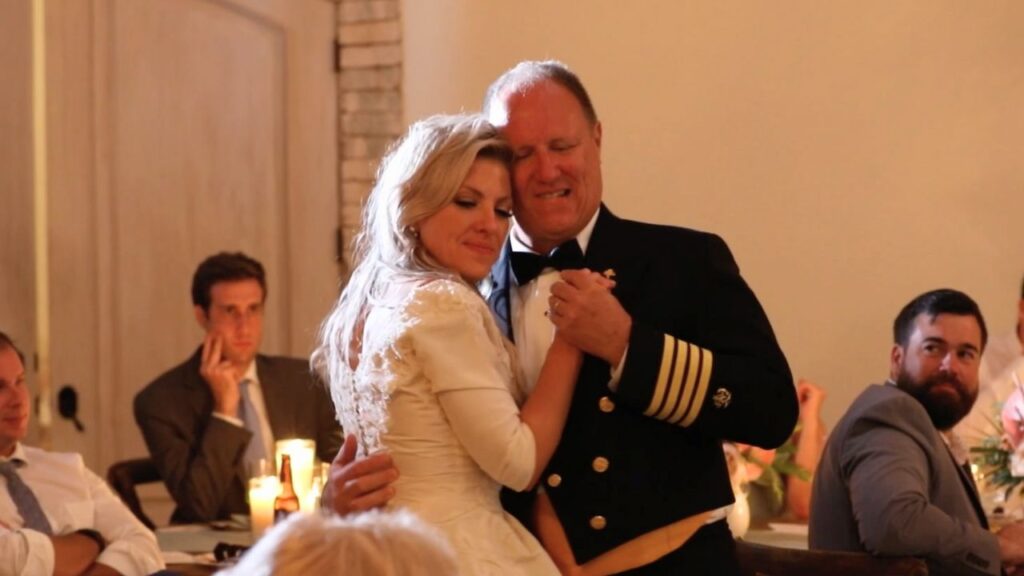 RELATED: Bride Emotionally Surprised With Painting of Herself in Wedding Dress With Late Father
Laura said: "She is the best grandmother and my only grandparent who is still alive.
"Some of my favorite memories from my childhood, teenage years, and adulthood are with my grandmom.
"We wanted to surprise her during the father-daughter dance and thought it would be a special way to honor her and my grandad.
"When my dad and I started swaying to the music, we wanted to include Grandmom.
"Since mobility is a bit tougher these days for her, we gravitated over to her seat at her table and danced next to her.
"Seeing her look at us full of love and joy is a moment I'll cherish forever. There was so much joy!"