A 12-year-old boy gave a wholesome speech at his mom's wedding, standing up in front of guests and expressing his happiness that his stepdad was set to marry her.
Youngster Jordan made the loving gesture at his mom Sarah's wedding to stepdad Vinny at Manufacturers' Golf & Country Club in Fort Washington, Pennsylvania, on May 27.
With the mic in his hand, Jordan said he felt "so happy to stand by Vinny's side as he marries the love of his life, who's actually the first love of my life."
Such comments brought about loving awws from the audience – and the 12-year-old even threw in a joke or two to make his audience laugh.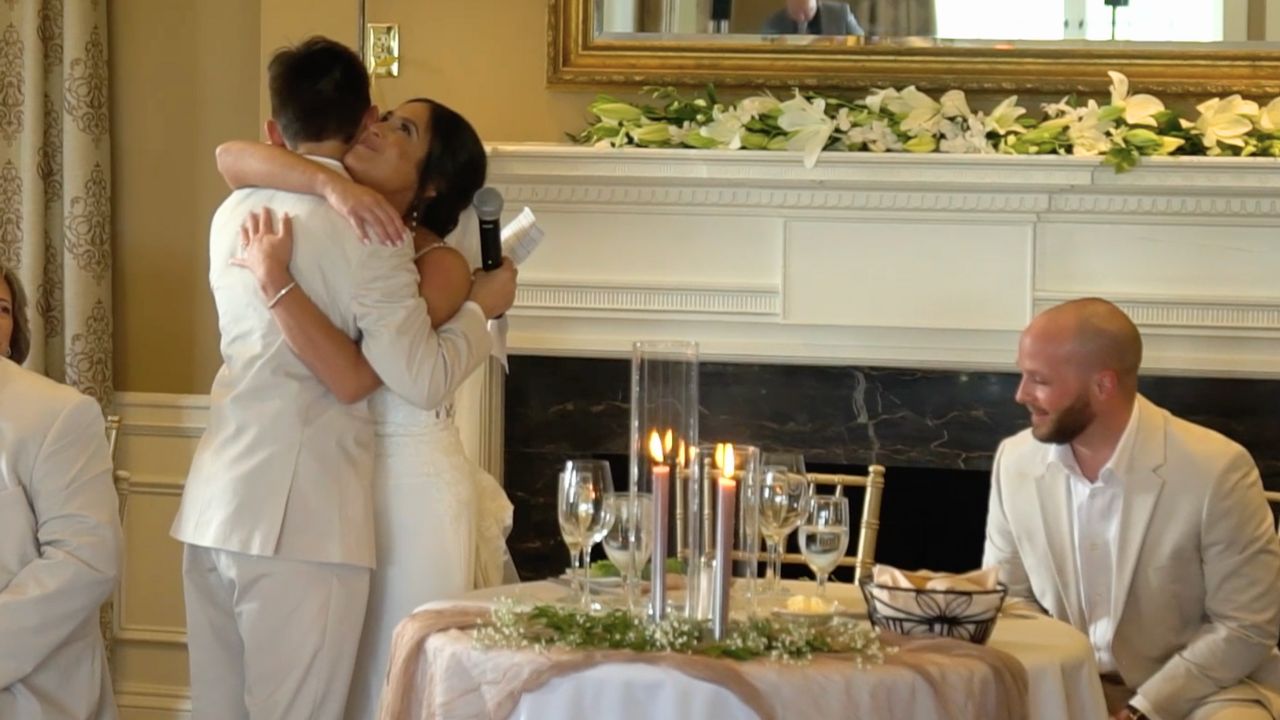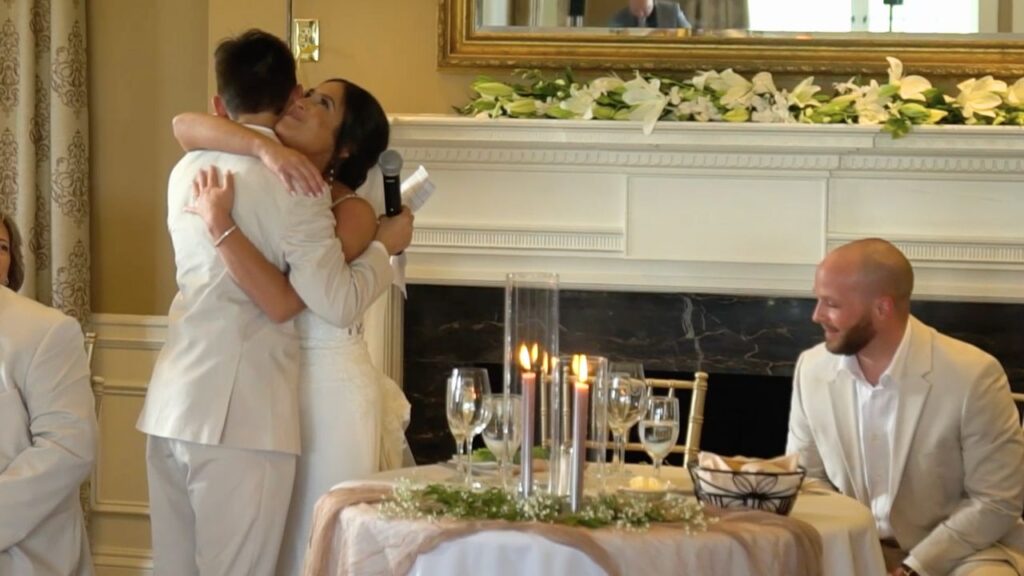 RELATED: Teen's Speech to Stepdad at Wedding Leaves Guests in Tears
Jordan jibed that Vinny "loves a good deal" and that he and his mom were a "buy one, get one free" package.
After making it through the main body of his speech, Jordan then said that he was so happy Vinny was marrying his mom, who he praised and wished a lifetime of happiness.
The moment was captured on video by Florida-based wedding videographers The Neskes, who later shared the clip.