A seven-year-old boy thought he was taking part in a regular gym class when he recognized a familiar figure standing in military attire on the other side of the floor.
Park Davis shouted, "Daddy!" before running across his school's gym and jumping into father George's arms for a long-awaited hug.
George Davis is an E6 staff sergeant with the 196th MPAD (mobile public affairs detachment) for the Ohio Army National Guard, based in Columbus, and for the previous 10 months, he had been away on deployment.
Second-grader Park had no idea the surprise was set to take place at Central Elementary in Lexington, Ohio. He originally thought George would be returning home in March.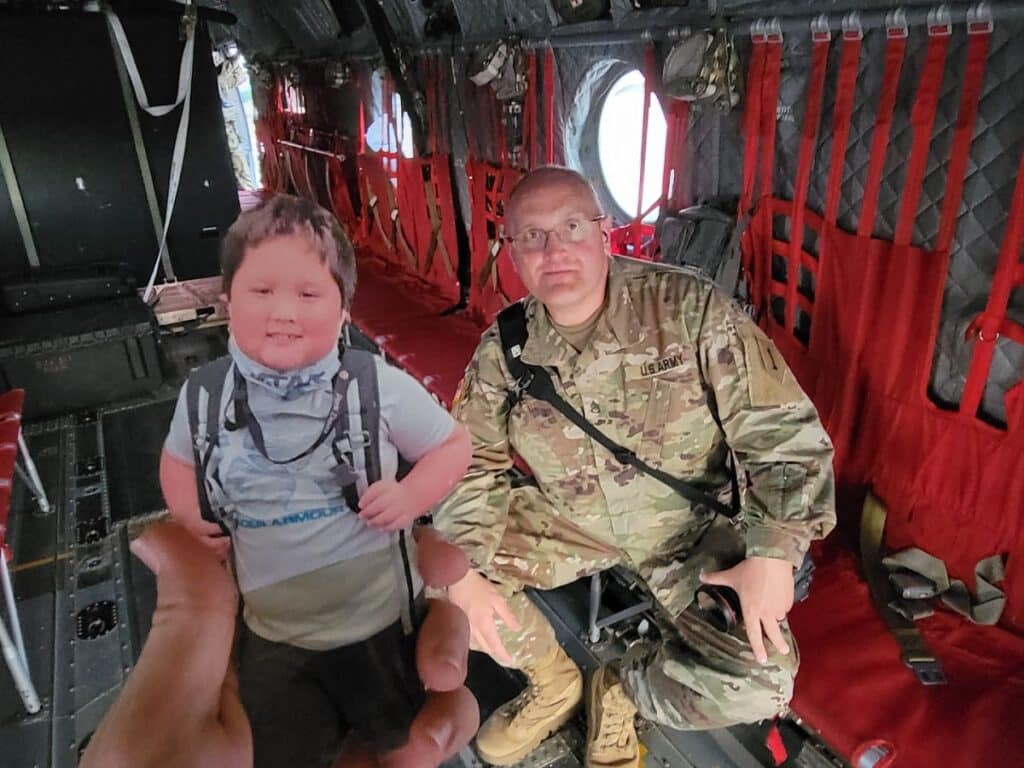 RELATED: Proud Dad Fights Back Tears of Joy as Son Graduates From Military School
But secretly, Park said he had hoped his dad would be home in time for his birthday on February 6.
George has spent his career in the military and thought such deployments would be less of a burden, but he admitted it's now tougher when he has to leave a family behind.
The surprise was planned by Park's mom, Stacy, a longtime educator who teaches sixth grade at Lexington's nearby Eastern Elementary School.
Stacy collaborated with Park's teacher, Rachel Smith; Central Elementary Principal Scott Curtis; an educational aide, Belinda Pressey; and Cheryl Longnecker, Park's gym teacher and Stacy's longtime friend.
George was snuck into the school through the cafeteria and staff captured footage as he walked through the hall and into the gym, where Park was playing a tag game called Emergency.
Speaking of the moment, Stacy said: "This has been the moment we have been waiting for since the day he left.
"Our hearts are now whole once again."