An eight-year-old with spina bifida sent fans wild in a recent championship football game as he entered the field, charged through the line, and scored a touchdown.
The incredible moment of sportsmanship saw both teams help wheelchair-bound Karter Gardenhire receive the ball from the snap and break through the defense to score.
Karter, from Clearwater, Kansas, was playing for his hometown in the Indian Bowl for first- and second-graders, taking on nearby Newton.
The uplifting moment was captured by Karter's mother, Chelsea, 30, cheering on from the sidelines.
According to Chelsea, there were happy tears all around as her son crossed the goal line – and Karter himself couldn't stop talking about the moment for days after.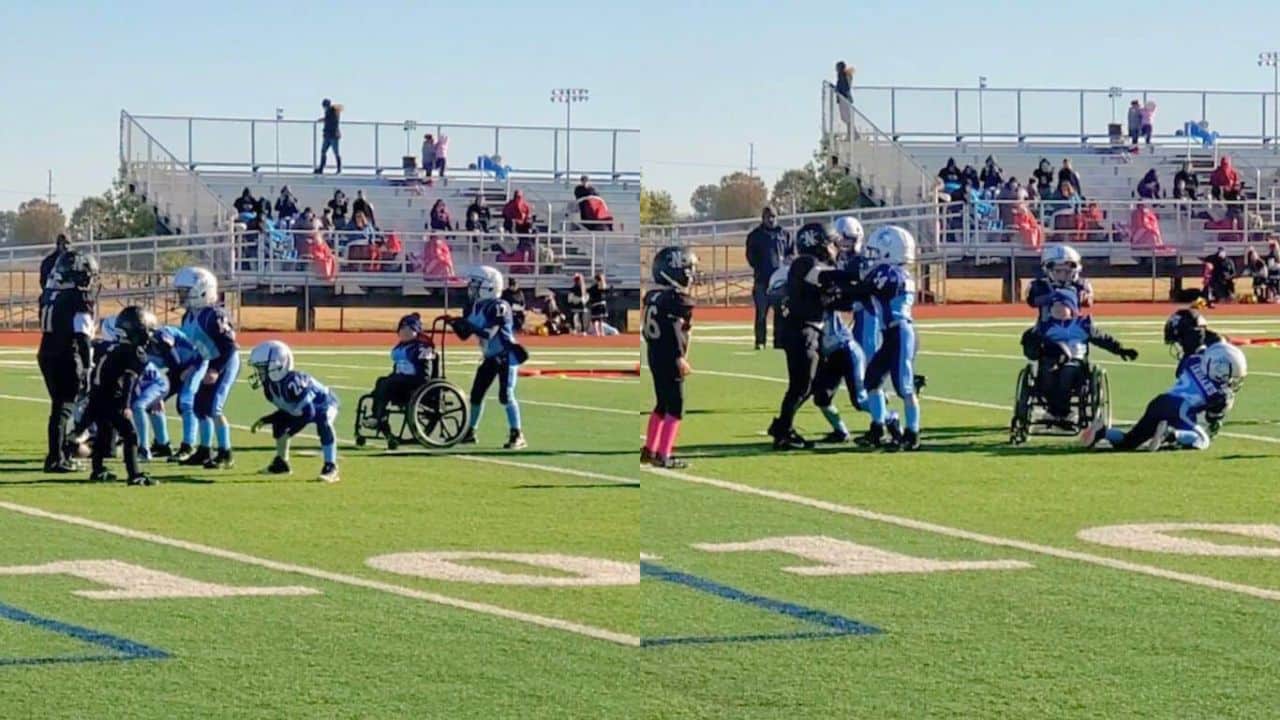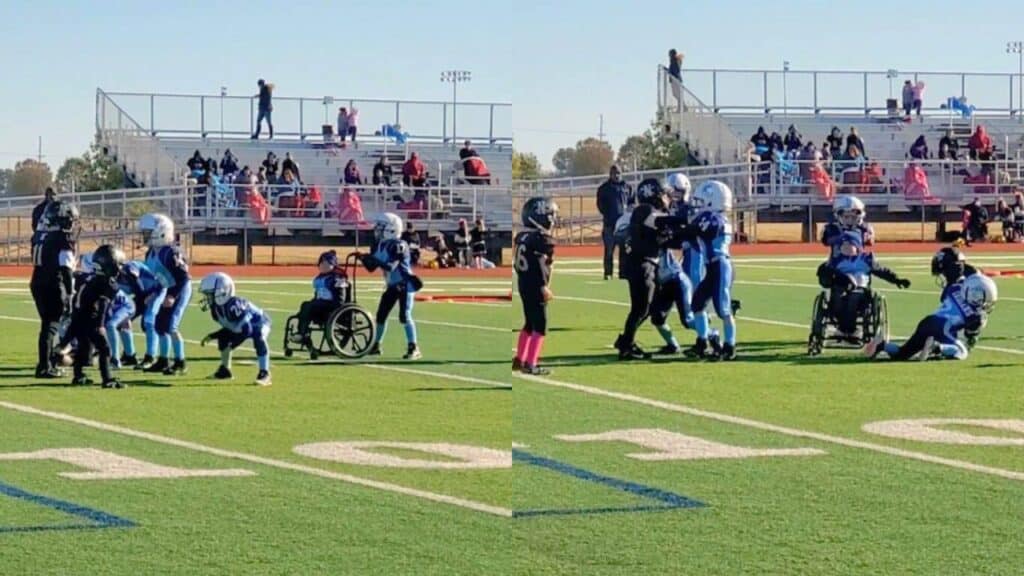 RELATED: Teen With Special Needs Scores Touchdown With Grandpa Watching On
Adding to the beauty of the moment, Karter and his family did not know both teams were going to put on such a lovely gesture until it was time for the play itself.
Football season beginning had been a tough time for Karter, as his cousins and friends would talk about playing in the season ahead – something he knew he couldn't fully be a part of.
When Karter asked Chelsea if he could play, his mother said she struggled to come up with the right answer.
After many nights of tears between the two, Chelsea reached out to get ahold of a jersey for her son to wear during the Friday games – but she had no idea that her son would then get to wear it in an actual game.
The Clearwater team and its staff went above and beyond to make Karter feel as involved as possible by giving him a roster number, allowing him on the team float, and letting him be part of the coin toss in games.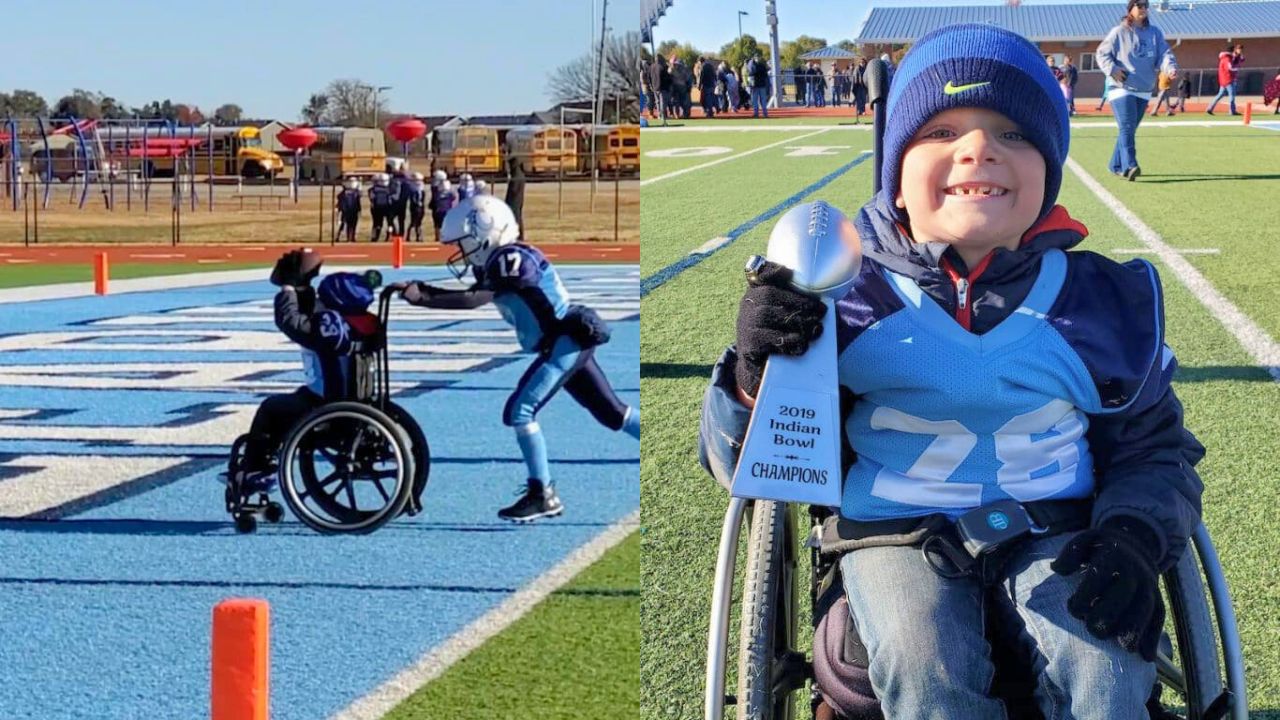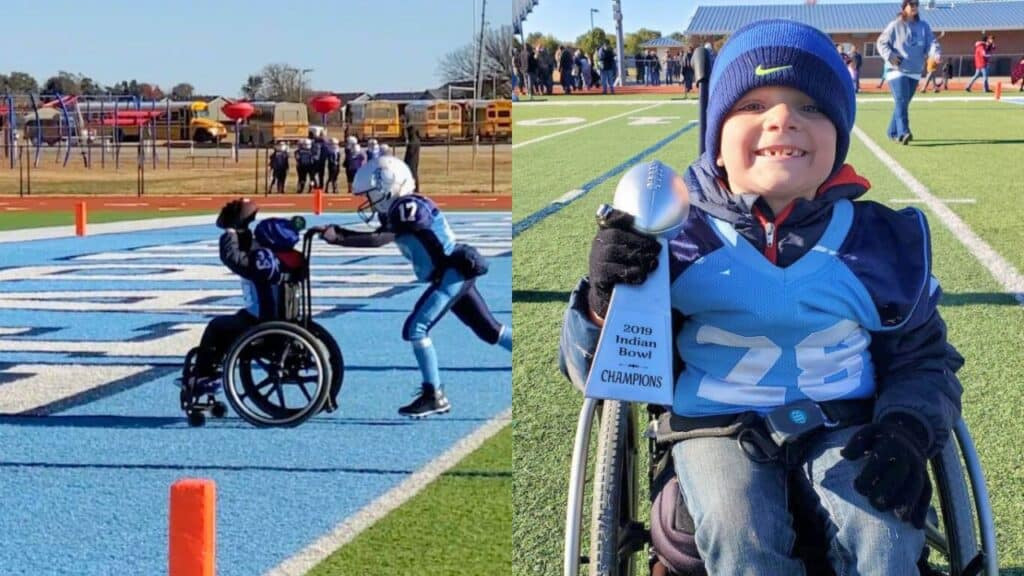 RELATED: Boy With Cerebral Palsy Scores Basket During High School Game As Crowd Goes Wild
Speaking of the biggest moment of all, her son's touchdown, Chelsea said: "We have been overcome with so much emotion over the past couple of days – all in the best ways.
"It has been hard to express how truly grateful our family is for each and every one of you who made this very special moment happen for Karter.
"When I went and showed Karter all the posts in my news feed and explained to him how they talked about his touchdown on the radio and on the news, all he could say is, 'Mom, it is because I am in a wheelchair."
"It was a super-proud parent moment for Jarod and me, as our boy still remains humble through it all."