A proud mom has shared the wholesome moment her son with special needs brought his grandpa to tears, as he unsuspectedly entered the field at his high school's football stadium to score a touchdown.
Marty Blanco, 61, had no idea what was coming next as he stood watching the local LP Township High School football team, in LaSalle, Illinois.
His grandson, Brady, has a rare genetic condition called familial dysautonomia, which affects his nervous system and meant that as an undiagnosed child he would break bones and step on sharp objects but feel no pain.
As a result, Brady's body temperature, blood pressure and heart rate do not regulate on their own, and he has slowly been losing feeling in his feet and hands, as well as his lung functions.
Brady's mom, Dr. Janell Blanco, 38, is a huge University of Michigan fan, and having initially thought of calling her son Grady, she settled on Brady – a homage to Michigan alum and Tampa Bay Buccaneers quarterback Tom Brady.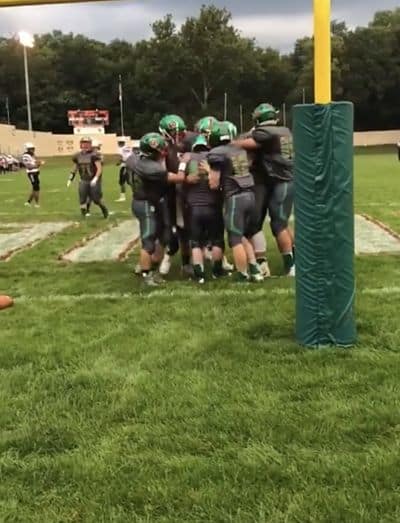 Janell told Brady that she would like to see him score a touchdown, but after initially having reservations, Brady was persuaded by his friends on their high school's football team, as well as the thought of doing it for his "Papa."
The moment itself took place on September 29, 2019, but it wasn't until recently, when Janell set up a TikTok page, that she decided to share footage with the world.
READ MORE: Military Dad Who Missed Son's High School Football Games Surprises Him On Senior Night
With the LP Township High School team lining up for a drive, the stadium announcer came over the Tannoy and explained how Brady was set to come into the game.
Janell, recording on her cellphone, then panned to her father, who stood looking at the field in complete shock as tears began to run down his face.
Brady then collected the ball in the running back position, running through the line and into the end zone, his teammates coming up to him to offer their congratulations.
According to Janell, who is a trauma counselor, Brady was only expected to live into his mid-teens, but he is now 18 and continues to fight his condition.
READ MORE: It's A Touchdown! Boy With Spina Bifida In Wheelchair Storms Into Endzone With Help From Teammates
Speaking of her son's inspirational touchdown, Janell said: "I've watched the video over and over.
"I can still feel my mom holding my sleeve and then watching my dad with tears in his eyes as he heard the announcement.
"It takes a lot to surprise Papa Marty, but we did it.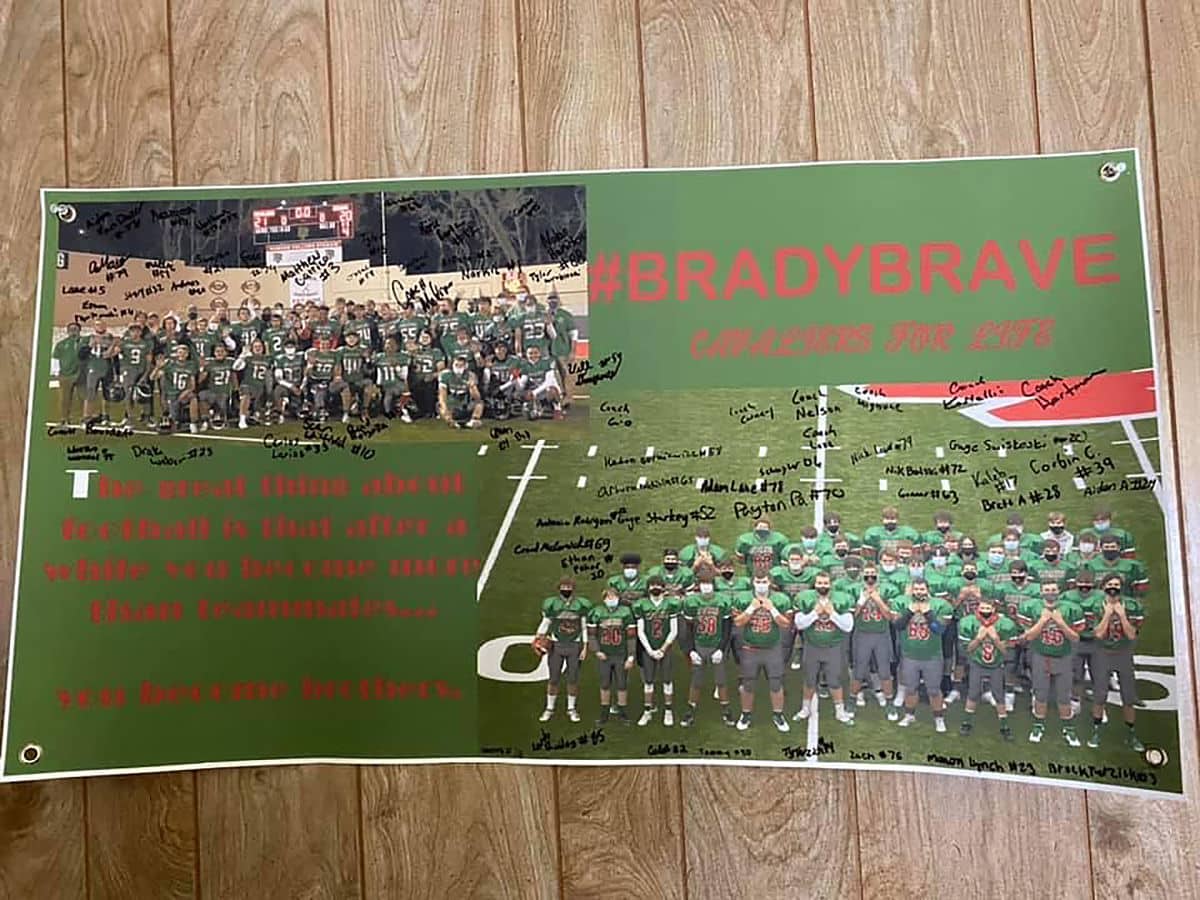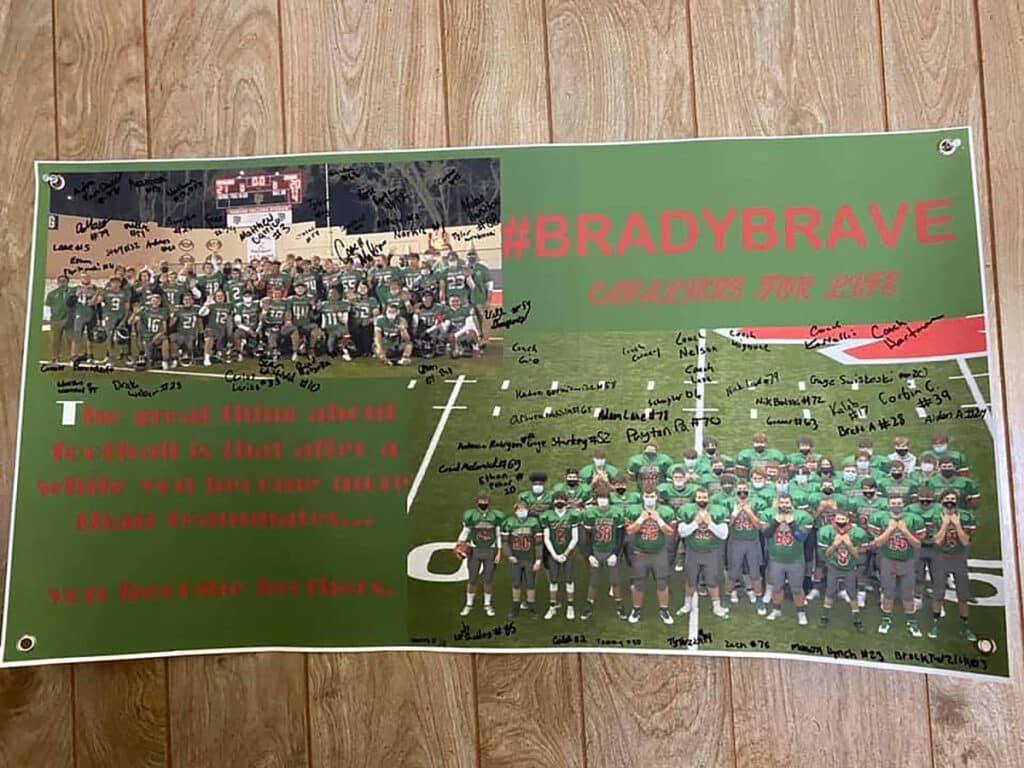 "I asked if he knew and he shook his head and looked away.
"In the videos, you can hear me screaming.
"It was the best moment of my life to see Brady loved and accepted.
"To this day, these boys are more than just teammates; they are like brothers.
"The bond and love that came from that moment means more than the touchdown."
Story via T&T Creative Media