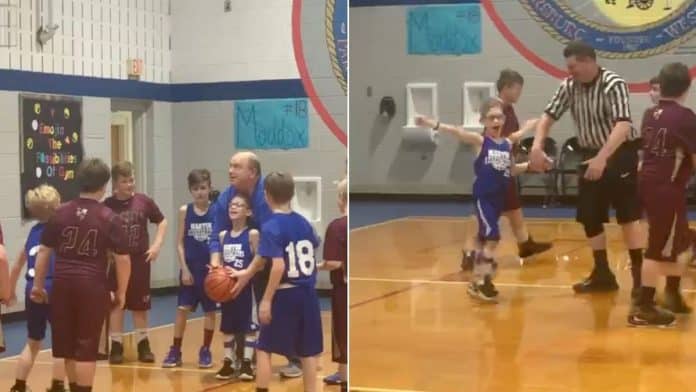 A boy with cerebral palsy couldn't hide his delight as he sunk a basket during an elementary school game.
Austin Jenkins, a fifth grader, suffers from cerebral palsy which limits his movement.
But despite his disability, the plucky kid continues to represent his school basketball team – and sink hoops.
During his schools most recent game against Williamstown, the West Virginian native can be seen – with the aid of his coach – scoring, sending fellow players and the crowd into raptures.
Austin, who plays for the Martin Elementary school basketball team reels away in delight, punching the air as the referee helps guide him back down the court.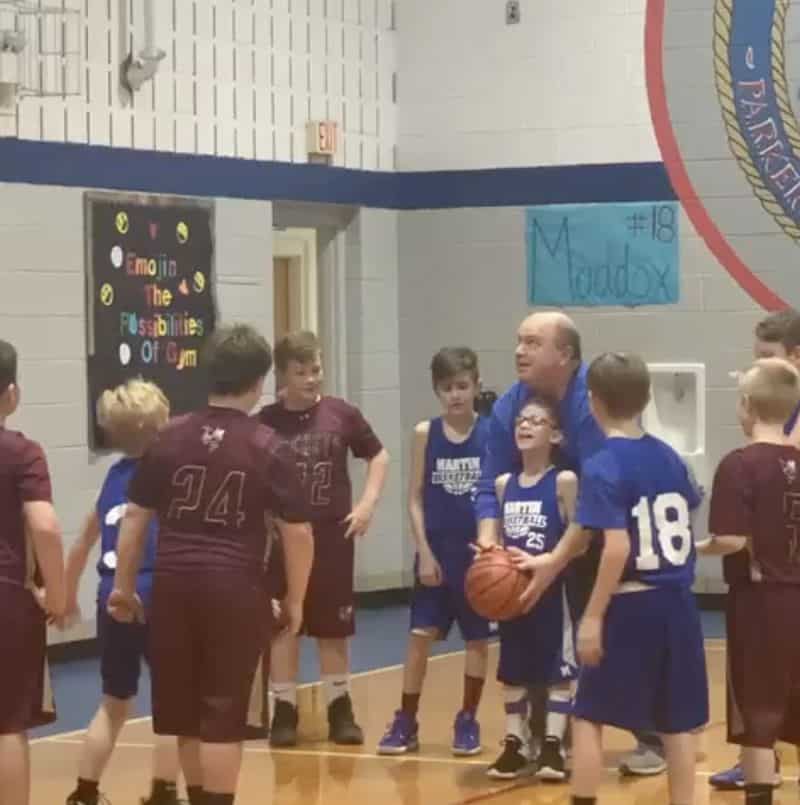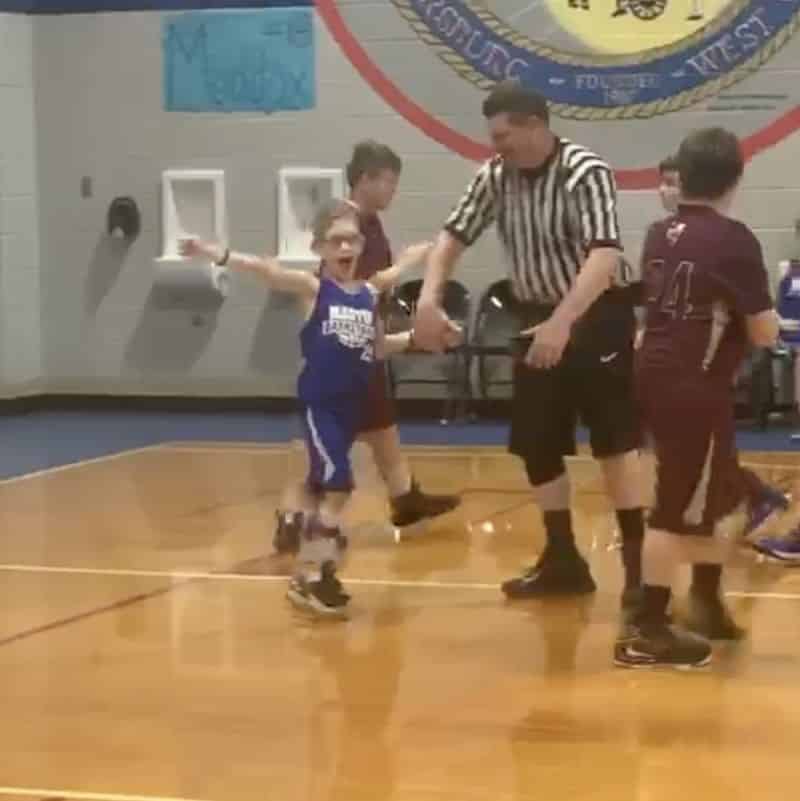 The adorable video was captured by Nikki Allen, whose son was playing for the opposition.
She said: "At the beginning of the game they had the boy on the floor with a ref holding his hand the whole time and he would take his time and walk up and down the floor with the boy.
"At this time, the blue team would have four other guys playing against our five while the ref would take this boy up and down the court.
"Then after the boy would sit on the bench, he would cheer his team on and knew everything that was going on in the game…he didn't miss a thing!
"When the fourth quarter arrived, they brought him out again and I could tell they were going to put him in a position to score!
"So, I pulled out my phone knowing this would be a precious moment and there was a teammate that got behind him and tried to help him throw the ball up and get a basket.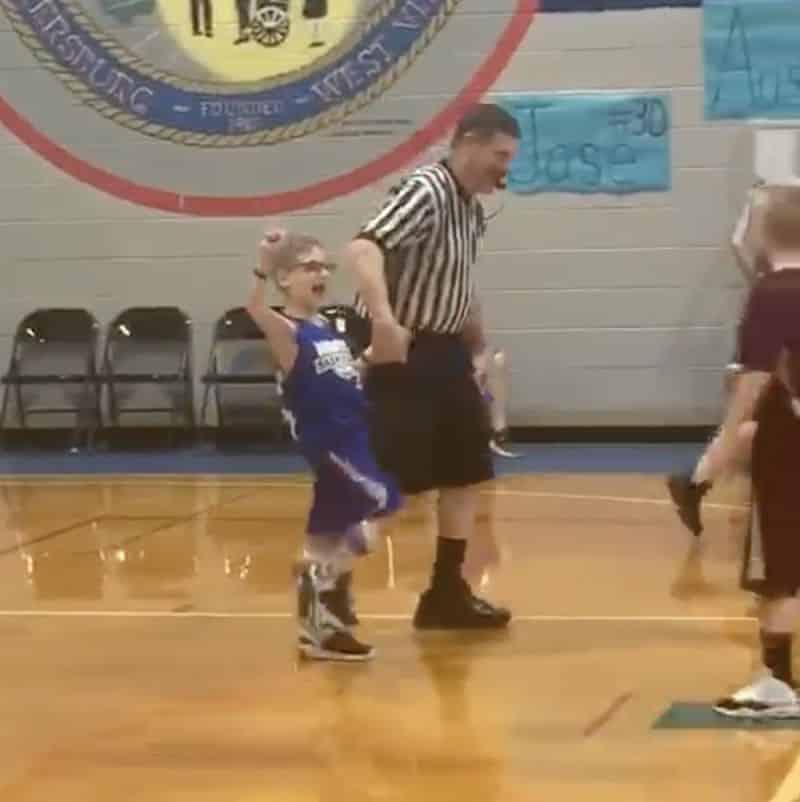 "The teammate tried several times and couldn't get it to go in but the boy did not care it hadn't gone in – he just kept laughing and cheering and was just as happy as can be.
"Eventually, the coach came out to help him get the basket and luckily I kept recording.
"He was so excited, and the kids were so happy for him and the crowd was just touched by the moment."
Story courtesy of T&T Creative Media.