A boy who dreamed of being a big brother leaps with joy after reading a letter 'from his baby brother' revealing his mom is pregnant.
Cashton Campbell, aged seven, starts the letter with a stunned expression after reading 'Dear big brother' – glancing over in disbelief at mom Natalie Melton while she records his reaction.
The youngster had wanted a sibling his whole life, however his parents weren't an item for the first five years of his life, until they gave their relationship another try two years ago.
Sadly, in February 2018, Natalie, from California, USA, suffered a miscarriage leaving Cashton and his parents devastated, and fertility doctors had told them their chances of conceiving were slim to none.
But then a miracle happened and after becoming pregnant, they waited until after the first trimester to tell Cashton, choosing to reveal the exciting news in a letter from their unborn son.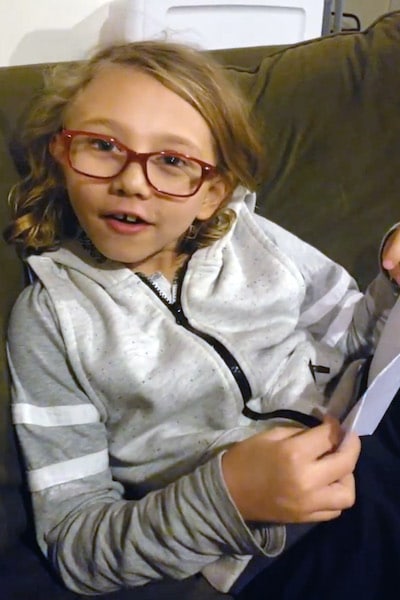 As Cashton finishes reading the letter, he asks Natalie 'big brother is me?' to which she asks 'what do you think?' Cashton then confirms 'you're having a baby?' before ecstatically leaping into the air and dancing in celebration.
Mom Natalie said: "Cashton has wanted a sibling forever but his father and I were not a couple for the first five years of his life, until we decided to give it another shot two years ago.
-Scroll down to watch the amazing moment-
"We had two years of trying for a second baby with fertility doctors telling us our chances were slim to none, then we had a miscarriage in 2018 and Cashton was devastated.
"We were on our way to trying IVF because of my age until a little miracle happened. We knew we had to keep this baby a secret until we were in the clear after the first trimester.
"We decided to write Cashton a letter from his little brother knowing he would have a great reaction. I filmed while Dad watched and we caught this great reaction right before Christmas.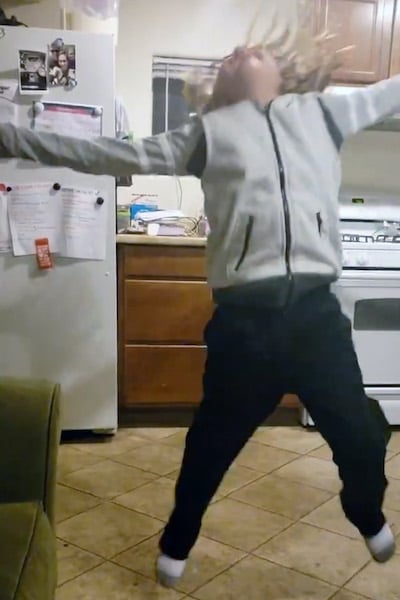 "He has been awesome since the reveal, talking to the baby and helping me because he wants me to rest – I know Cashton is going to be the best big brother.
"He's very loving and tells me every night he can't believe we are going to be a family of five – he counts the cat.
"I also am a big trickster and told him since he is going to be sharing a room with his little brother he'll need to get up to take care of him in the middle of the night.
"His response was 'It's hard for me to wake up in the night but I'm sure I'll get used to it." Just by that answer I know he'll be great."
Natalie filmed the pregnancy reveal on December 6 2018 and their baby is due June 2019.
Story courtesy of T&T Creative Media.