A U.S. veteran could not believe his eyes when he opened his front door to discover his battle buddy from Iraq, who had traveled across the country to surprise him on his birthday.
Other than a brief one-hour crossover in 2010, Shawn Dodd and best friend Jesse Burr had not spent time with each other since they served in 2003.
Back then, Shawn, 43, was a staff sergeant with the U.S. Army's 4th Infantry Division, 1-12 Infantry, when he met fellow staff sergeant Jesse, 49.
Shawn and Jesse lost their commander and close friend in action, and for the years that followed their service, they kept in touch to help one another with the loss.
In 2019, Jesse sent Shawn a handmade wooden U.S. flag to celebrate his time in the military, which Shawn says is so special to him that it would be the first thing he would save in a house fire.
It had always been Jesse's aim to travel from his Tehachapi, California home to surprise Shawn in Vancouver, Washington, and with the help of Shawn's son, Caleb, that visit became possible.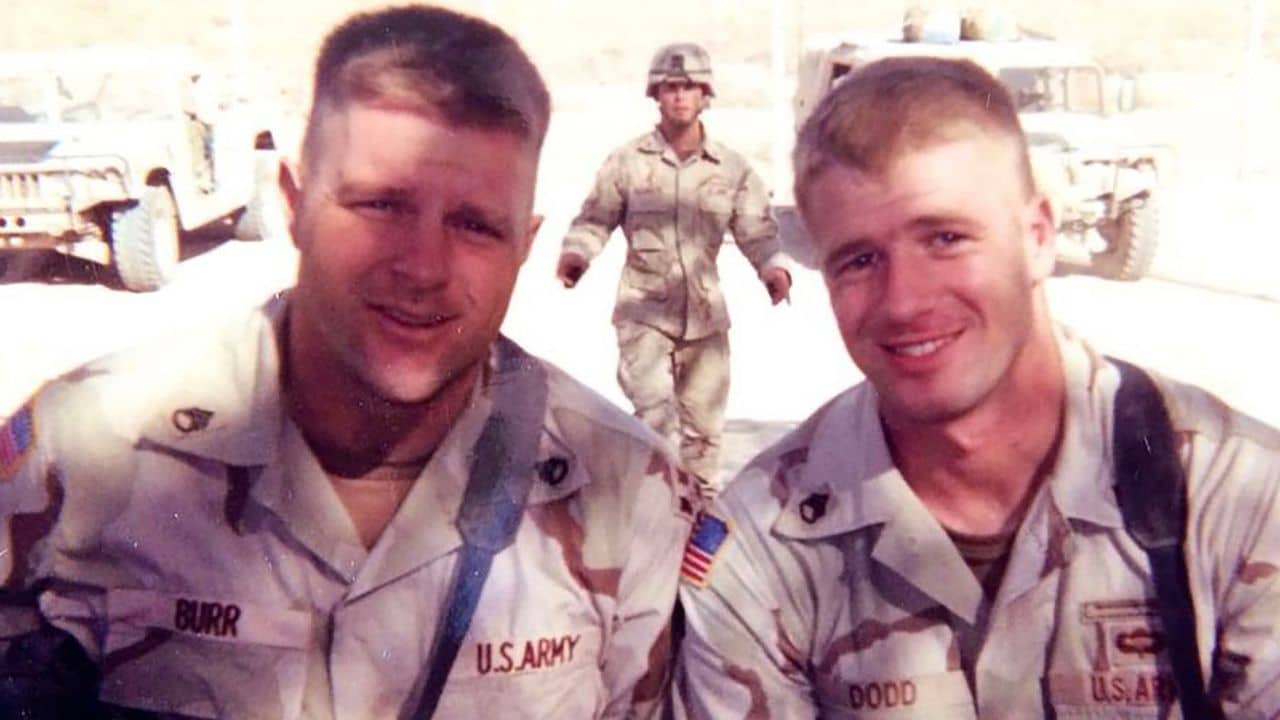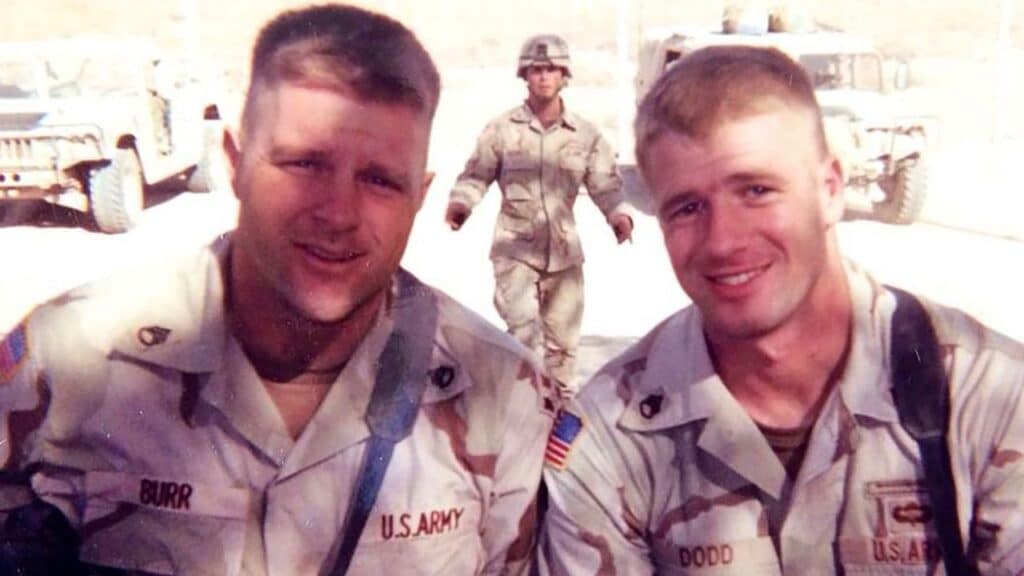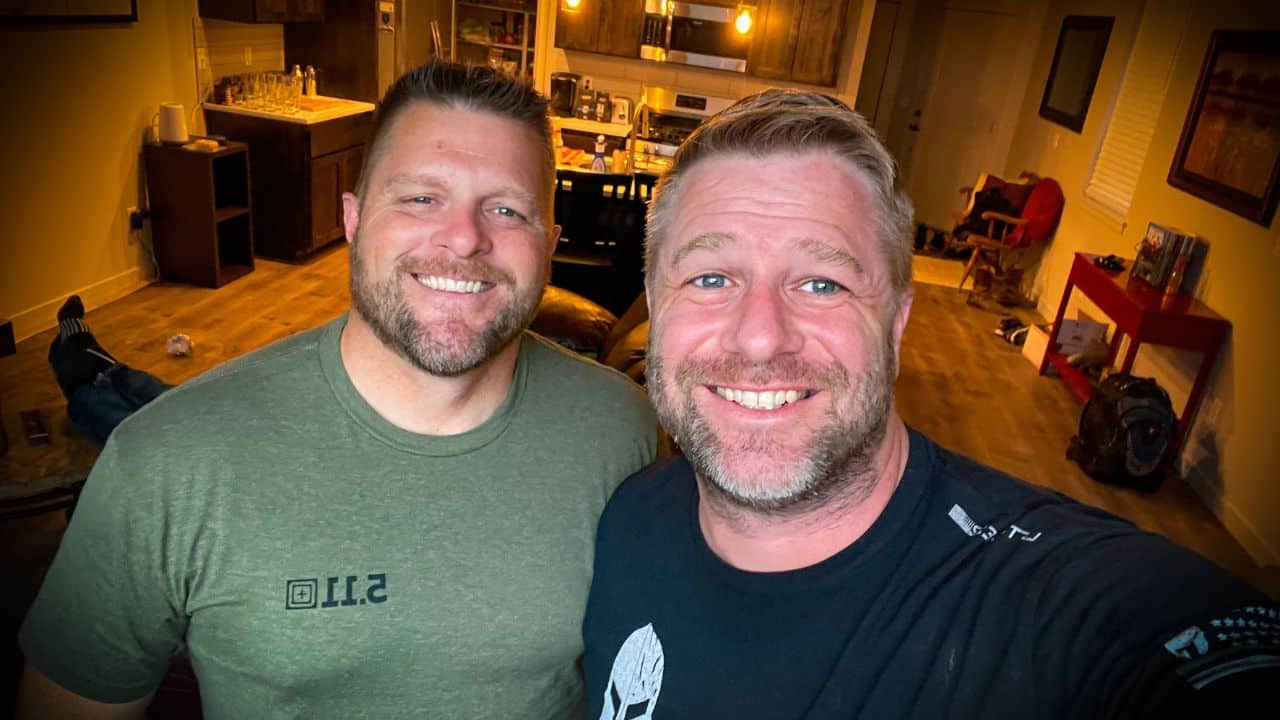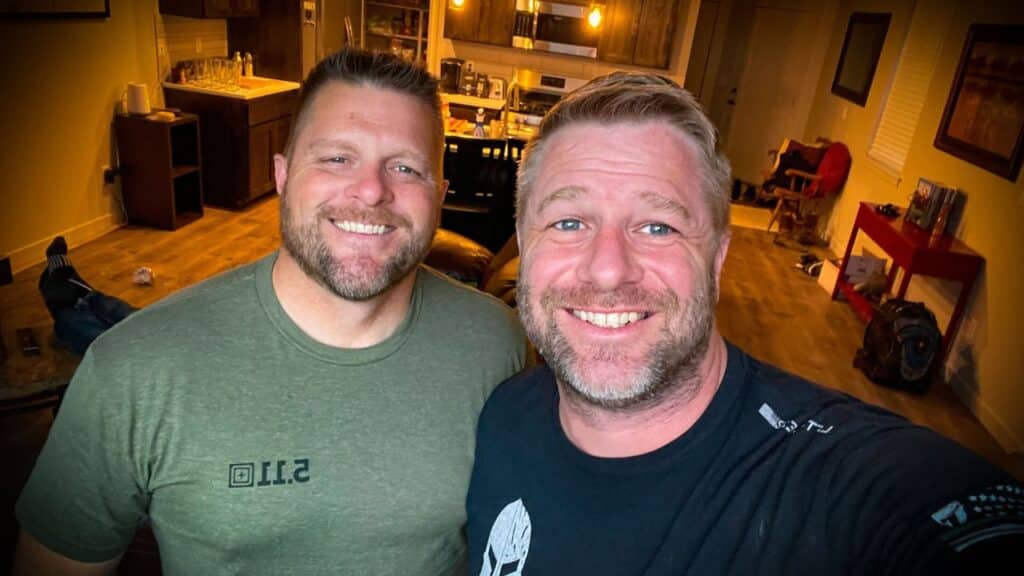 RELATED: "He's My Battle Buddy For Life" – Veteran With PTSD Fights Back Tears After Surprise From Family
As Jesse approached the house, Caleb recorded his dad's best friend as Shawn came to open the door.
The moment took place on April 30, 2021, but Shawn only recently shared it on his TikTok channel to an array of positive comments and hundreds of thousands of views.
He said: "This was the most full my heartfelt.
"It was in shock and utter surprise and it was truly too long in the making. A wonderful feeling.
"That you should always find time for the ones you love and that distance and time never hinder those who have a strong bond.
"Even though it was years since seeing each other, it felt like it was yesterday."