A soldier gave his kids a KNIGHT to remember when he returned home from a nine-month deployment and surprised them from inside a costume at a medieval-themed restaurant.
Michael Boatwright's kids – Kylan, 14, Carson, 8, and Sawyer, 3 – couldn't believe it when he appeared from inside a knight costume at Medieval Times Dinner and Tournament in Lawrenceville, Georgia.
As soon as the kids clocked their father, all three of them headed in for an emotional and tearful hug.
For Michael, 39, a warrant officer with United States Army, the moment marked the of nine long months away from his family, having headed to the Middle East in May 2022 and returning home February 18.
According to Michael's wife, Jenna, 29, the family love the medieval-themed restaurant, having spent one of their last meals there before Michael's deployment.
Around six months into his time overseas, Michael suggested to his wife that the location would be the perfect spot for a surprise reunion.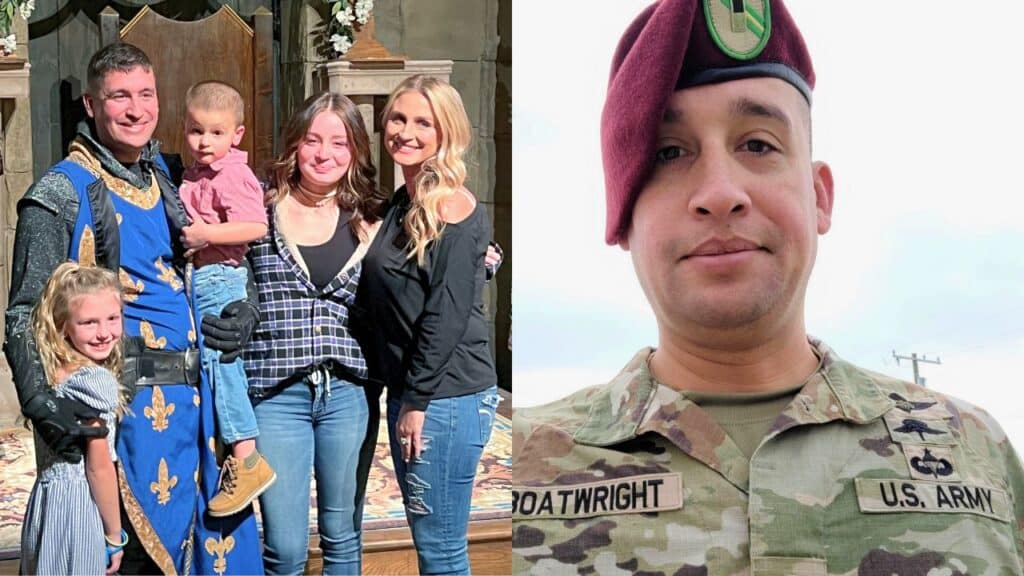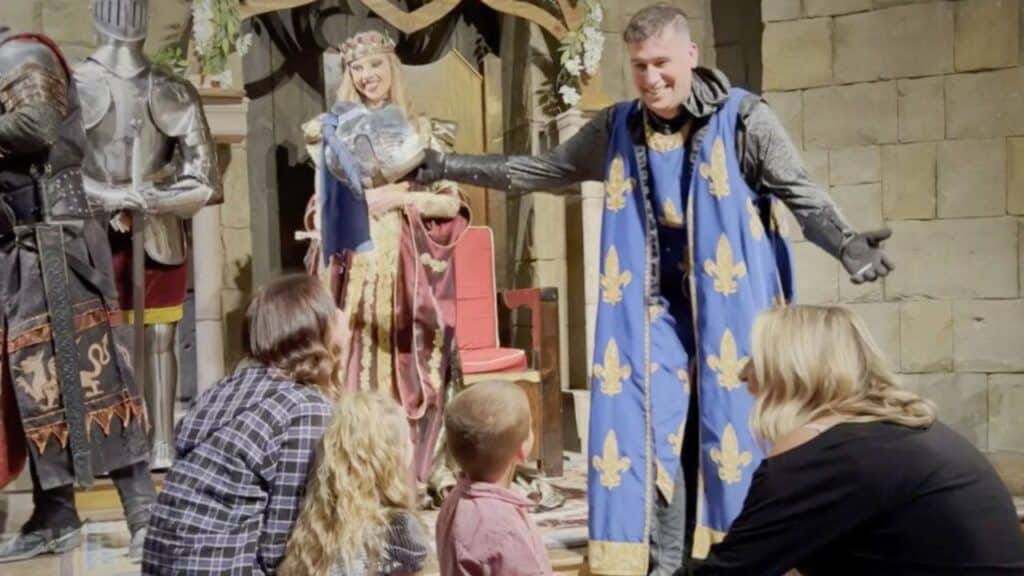 RELATED: Man Shocks Partner With A Knight In Shining Armor Proposal
Jenna spoke to the location, and once the logistics were arranged, she took the kids for a day out, where they were set to meet the cast before one of Medieval Times' performances.
Before the show, the Boatwright children were called to a knighting ceremony – after which Michael took off the helmet of one of the costumes for the big surprise.
Jenna said: "The kids' reaction was nothing short of gratifying – there wasn't a dry eye in the place.
"They knew he was coming home soon but had no idea when – they waited nine long months to hug their daddy and to be face-to-face with him instead of over a screen.
"Their reactions and the tears down their faces will forever be embedded into my memory, and I'm so happy we were able to give them this special moment to remember forever."