This is the beautiful moment a woman with Alzheimer's suddenly remembered how to play one of her daughters' favorite songs – more than 35 years after she last owned a piano.
JoAnne Goetzl, 85, was diagnosed with the disease six years ago, and she has now reached a stage where she no longer remembers the names of family members or her parents' deaths, and has to live in an assisted living facility for those with memory issues.
But on February 29, 2020, JoAnne's musical memories came flooding back.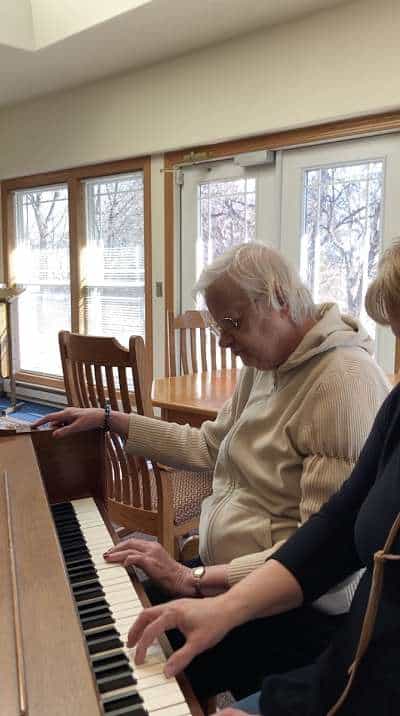 Sitting at a piano at Prairie Hills Assisted Living Facility, in Clinton, Iowa, JoAnne was next to her daughter, Anne Leonard, 56, who began to play a song from her youth.
That song, "Heart and Soul," was played by Anne and her sister when they were younger, as JoAnne, whose sister is a concert pianist, used to teach her daughters.
Keep scrolling to see video below
All of a sudden, the 85-year-old decided to join in with her daughter, playing the catchy tune almost note perfect.
What was even more amazing about her mother's sudden flash of memory, Anne said, was that she hadn't played that song in many, many years, last owning a piano more than 35 years ago.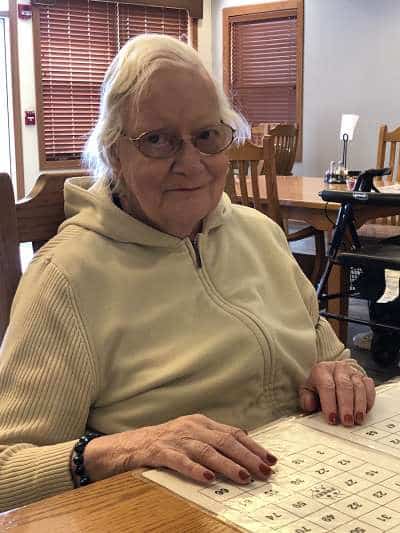 An overjoyed Ann opted to share the video on social media, as she wanted to show others who have relatives with dementia that music is something that can continue to bring joy to their lives.
Anne, from Clinton, Iowa, said: "My heart was full of joy when she played that part of the duet.
"She hadn't played that in many, many years, as they sold the piano they owned probably more than 35 years ago.
"I was amazed that day – it brought tears to my eyes.
"She didn't know my name, but she could remember this song that had been played so many years ago."