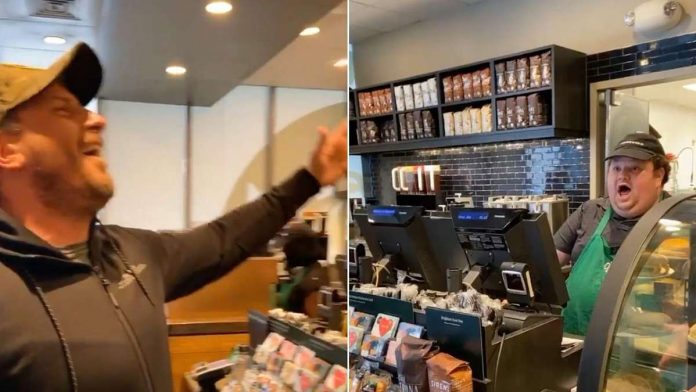 An opera singing coffee barista blew away customers in his store with his incredible singing – after bursting into song while serving them.
Coffee lover Kaylan Wetzel, 38, was left speechless when barista Jason Berger, 28, belted out the beautiful rendition at a local Starbucks in Wilmington, Delaware.
The moment came about after Jason noticed Kaylan's husband Gianluca Spinola's accent, as Gianluca, 46, is originally from Gallipoli, Italy.
Jason, a fluent Italian speaker, casually dropped in that he had studied opera in Italy and, stunned by how strong the barista's Italian was, Gianluca asked Jason to sing for him.
What followed on February 18 was a stunning performance that Kaylan said left her "blown away."
The couple later posted a video Kaylan had taken of the moment on Facebook, which received a viral response from across the globe.
Kaylan, who lives in Wilmington, Delaware, said: "We were blown away at his talent. We never realized how amazing he would be.
"I'm so happy for Jason, and I'm so thrilled to show the world that artists are everywhere.
"He works so hard everyday so he can continue his passion to sing, and the fact that I was able to share his talent with the world is an honor.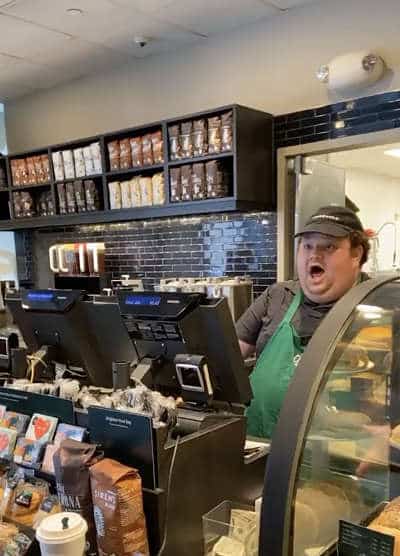 "He deserves every bit of attention he's getting and his hard work is paying off.
"Singers and performers work so hard to perfect their craft and people don't realize it.
"Never underestimate your waiter or barista."
RELATED: Blind Singer Goes Viral After Nailing Huge Beyonce Hit
Through the attention he has received, Jason hopes people will look out for artists who might have been hit by the coronavirus pandemic.
He said: "I am deeply moved by the enthusiastic response this video has received, but I truly hope that this video can be about more than just me and getting recognition for myself.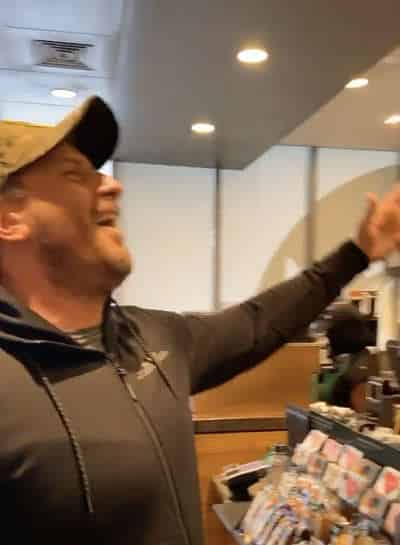 "The COVID-19 pandemic has been devastating to arts organizations and the artists themselves.
"Basically, there is not a single performing arts organization in the US or in Western Europe that is currently putting on performances.
"Many of my friends have had 3 or 4 major gigs cancelled, which is a necessity in order to protect the public but financially devastating.
"There are many different organizations trying to help, but two I would suggest off the top of my head are the AGMA Relief Fund and The Musicians Foundation."
Story courtesy of T&T Creative Media