A woman who fled from Afghanistan to North America could not hide her delight when she was finally able to reunite with her dog after more than a year apart.
Freshta Siddiqui last saw her three-year-old dog Lucky, an old Anatolian shepherd, in February 2022, when she fled Kabul hoping to move to Canada as a refugee.
Shortly before escaping the country via Pakistan – where she remained with her mother for 10 months – Freshta sent Lucky off on a journey of his own, which saw the canine chartered to Vancouver with the help of Society for the Prevention and Cruelty of Animals (SPCA) International.
Lucky was then given a temporary home in Portland, Oregon, before Freshta and her mom arrived in Vancouver in December 2022.
Having later found dog-friendly accommodation in the Canadian city, Freshta then arranged to reunite with Lucky at Peace Arch Provincial Park, on Saturday, March 11.
As soon as Lucky noticed the familiar face across the park, he and Freshta ran towards each other, sharing a long-awaited hug.
Freshta rescued Lucky in 2021, when she noticed local children in Kabul were throwing stones at the dog.
Months later, Lucky helped Freshta by barking as strangers tried to enter her home.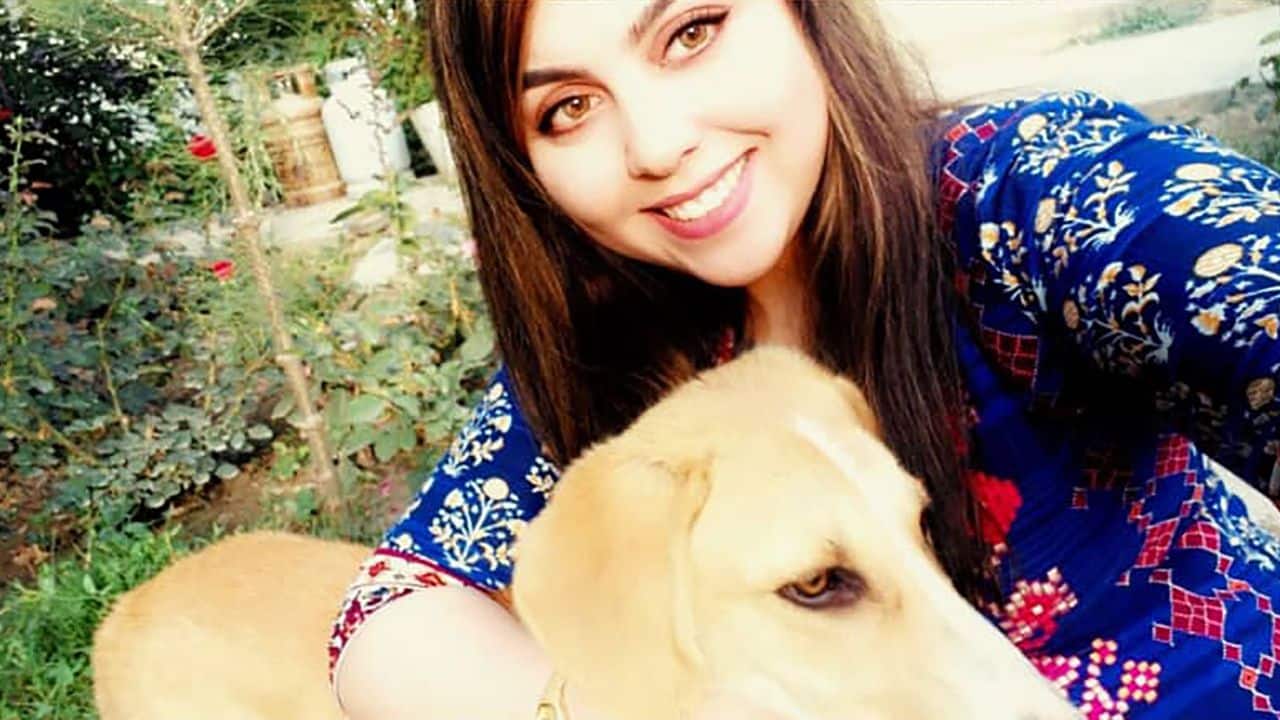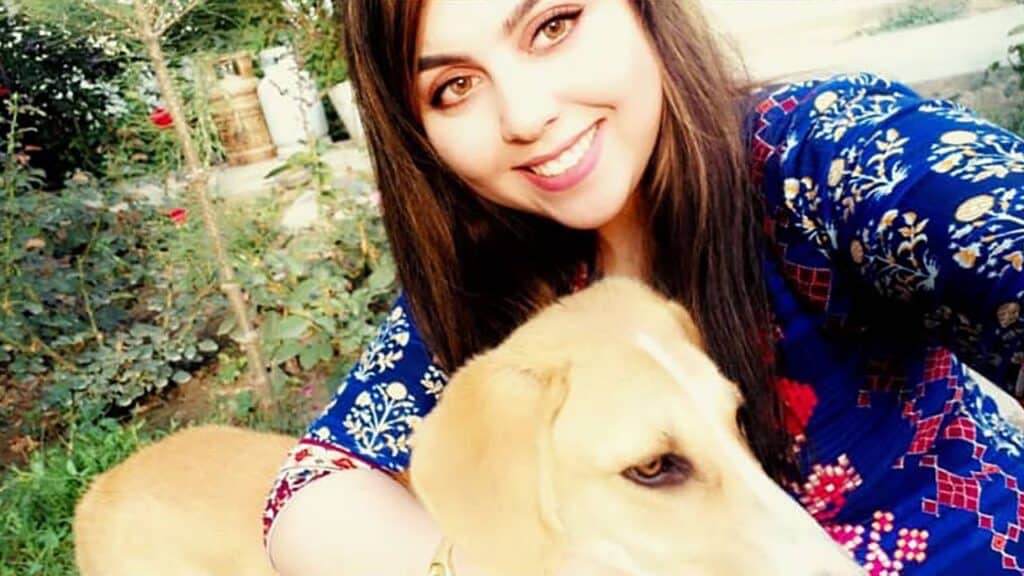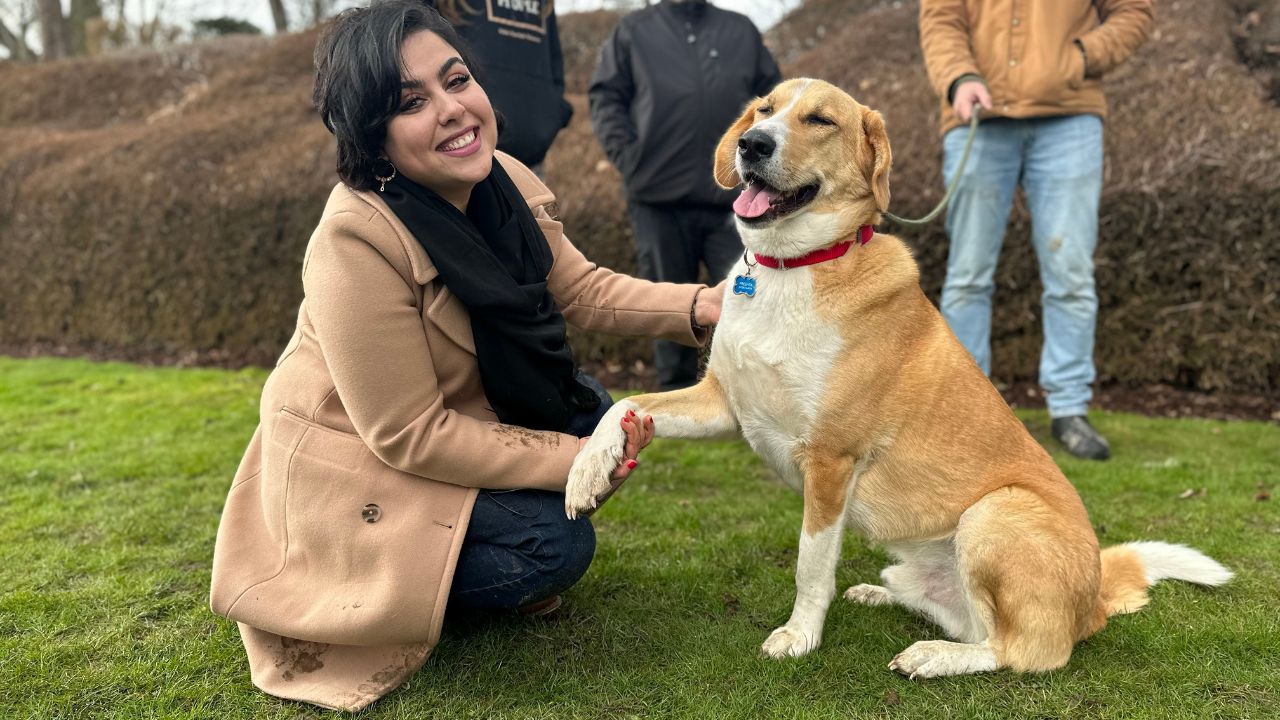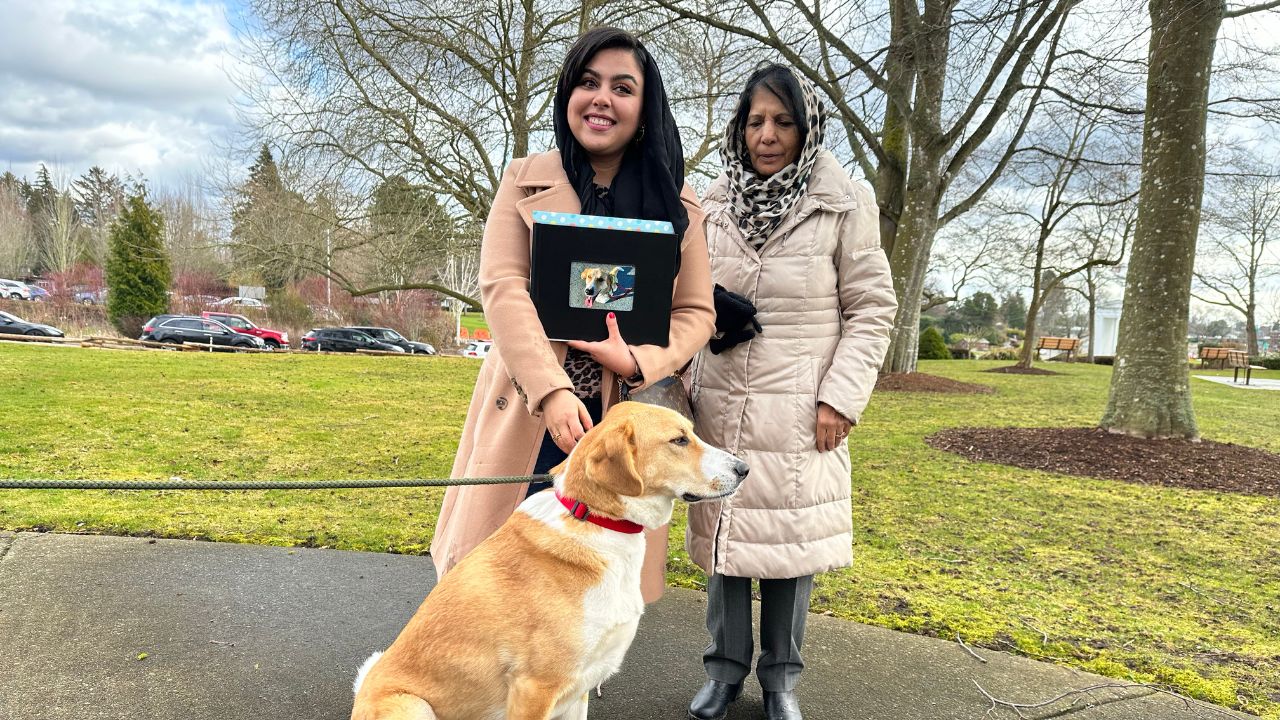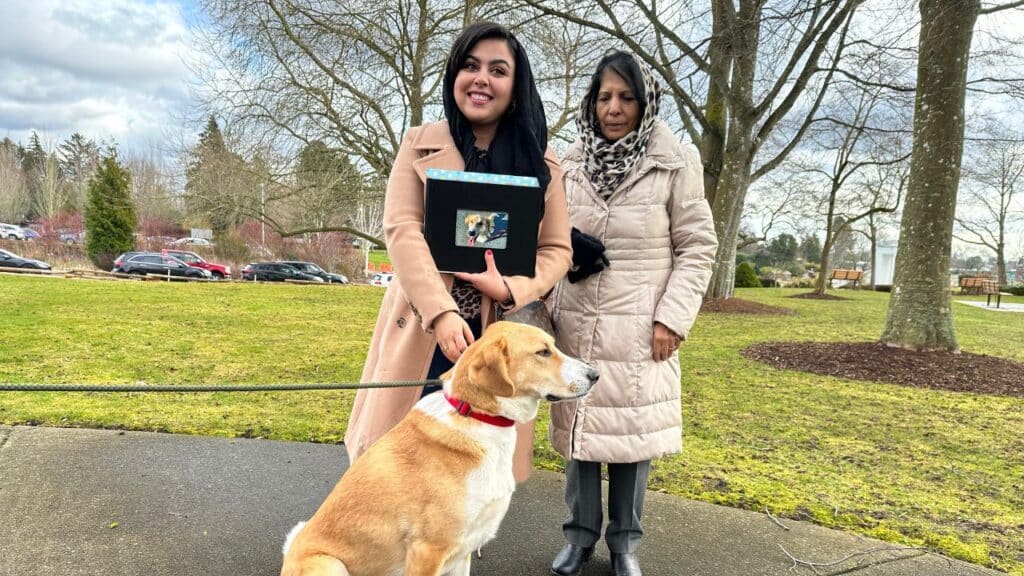 RELATED: Dog Out on Walkies Sniffs "Stranger" Before Realizing It is His Owner Back Home After 10 Months Apart
According to Freshta, her family have been a target for the Taliban because of their advocacy work for women's rights in the region.
After the reunion, Freshta took Lucky home, where he then met Freshta's cat, Leo, who had been on a similar journey after being separated from his owner.