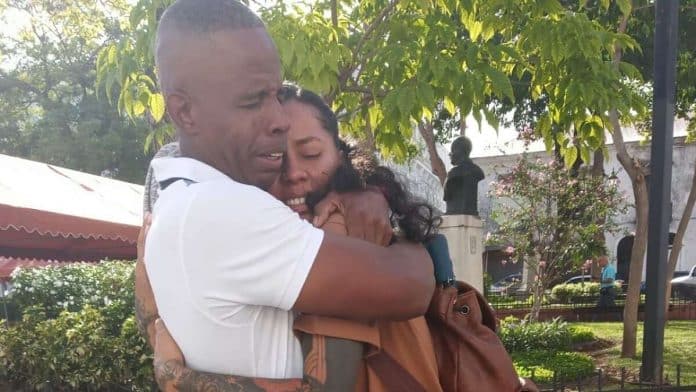 In an emotional reunion decades in the making, a woman who was raised in America traveled to Panama City to track down her birth father.

Jessica Mata, 28, from Brooklyn, New York, was raised by her Puerto Rican mother and grandmother in America, but she never got to know her biological father.

In the emotional footage, Jessica can be seen walking into a communal square in the old town of Casco Viejo, near the nation's capital.

There, she locked eyes with a man who she had identified as her father, Guillermo Mata, who had seen her as a baby but never got to know her through her childhood and into adult life.

Having initially resisted the urge to cry, Jessica decided to fight it no longer, bawling happy tears and falling into her father's arms.

Jessica, who now lives in Tampa, Florida, said: "There were so many scenarios in my head and I told myself I wouldn't cry – but of course the minute we turned that corner in the old town and I saw him standing with his arms crossed my heart dropped.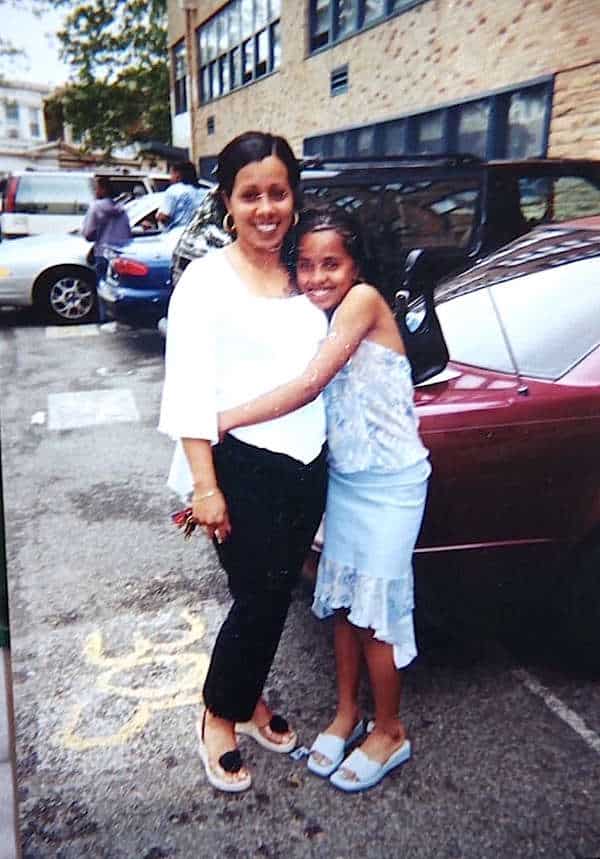 "I couldn't believe he was standing just a few steps away: How do you miss something or someone you never met?"
Jessica's mother, Maria Mata, and Guillermo met in Brooklyn, but around the time of Jessica's birth, her father was sent to prison for seven years, Jessica said.
During that time, Maria, 50, gave birth to Jessica in her native Puerto Rico – and for the first six years of Jessica's life, she remained there with her grandmother while her mother returned to New York to find work.
After completing his sentence, Guillermo, 58, was deported to his homeland of Panama, Jessica said, and the family completely lost contact.
Fast forward to 2018, however, and Jessica said that she received a message on Facebook to say that it was from her father, Guillermo.
Jessica's heart sank, as her knowledge of her father was constructed only through the tidbits of information her mother was able to provide her down the years.
In speaking to Guillermo over a number of months, Jessica said she came to know a man who liked dance and his jerry curls.

But over time Guillermo could no longer afford credit for his phone to keep up regular contact.

So, Jessica, her mom, and her fiancé, Egypt Hagan, 29, decided they would book flights to Panama City to meet Guillermo.
RELATED: Adopted American Reunites With Mother Who Gave Her Up When She Was Just Six Months In Emotional Reunion
As Guillermo came around the corner, the pair began to instantly cry, holding each other close as they wept on each other's shoulder.

Jessica described the scenario as a "rollercoaster."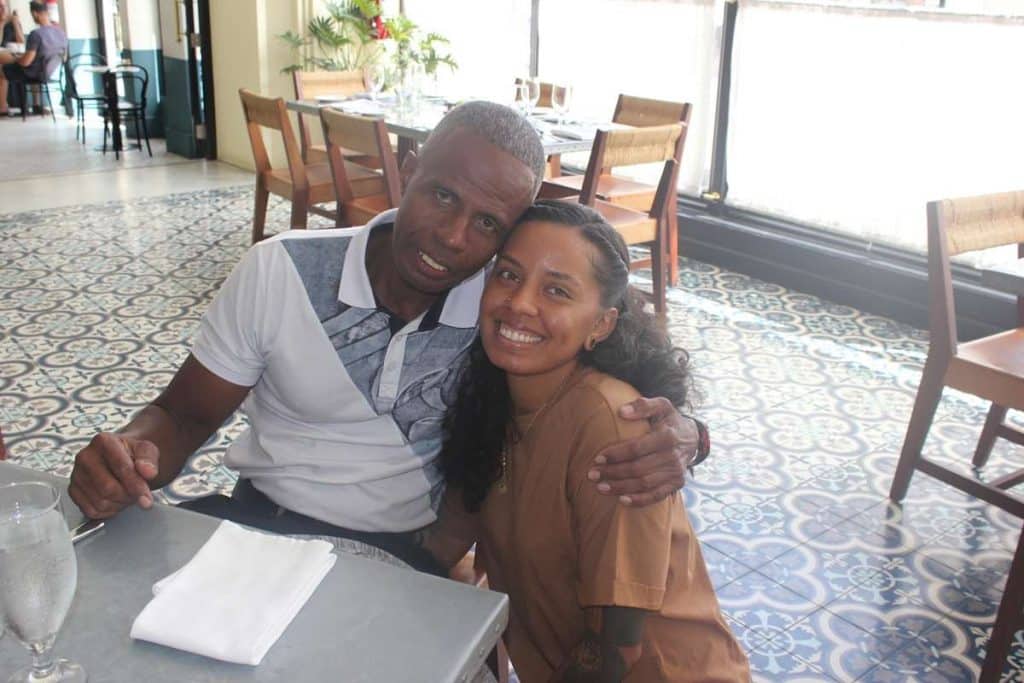 The reunion took place on the morning of June 5, 2019, but Jessica did not share the footage until later into 2020.

Going forward, Jessica hopes to spend more time with her father, introducing him to other members of the family.

Speaking of the emotional reunion, Jessica said: "We smiled at each other and just hugged for a long time.

"I felt a sense of relief, felt like all the pain and things I experienced as a child growing up in a single parent home no longer lived inside of me.

"I was able to finally let that go and open my heart up to this new beautiful chapter."
Story courtesy of T&T Creative Media