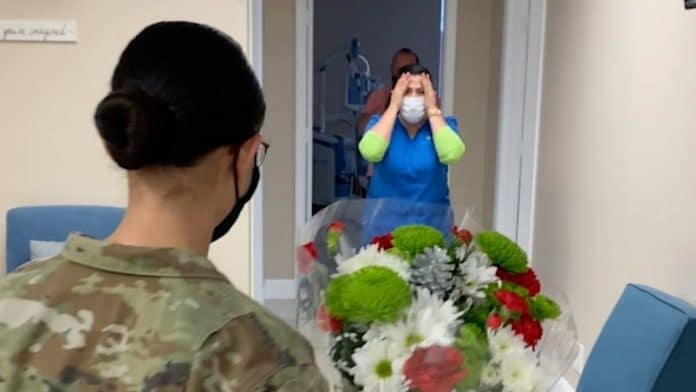 A healthcare worker mom who thought she had a 'new patient' was moved to floods of happy tears when her military daughter walked in to surprise her after an eight-month deployment.
Private First Class Mariah Diez, 20, had been stationed in Grafenwoehr, Germany with the U.S. Army during most of 2020, but in December she got the news she was allowed to head home.
Knowing how much her mother, Ingrid, 40, had missed her, Mariah, from Hollywood, Florida, decided to liaise with her family to plan a surprise reunion.
Ingrid works in the Transcranial Magnetic Stimulation (TMS) field, treating patients with depression, and so Mariah decided to pose as a new patient not to give any clues away.
RELATED: Military Mom Surprised By Marine Son As She Unwraps His Present To Her
When she arrived, she stayed in the waiting area until it was time for her 'appointment' then as Ingrid walked out Mariah presented her with a bouquet of flowers – the surprise causing her to pause stunned on the spot and start crying as she was held in her daughter's arms.
The moment took place on December 9 at a healthcare facility in Fort Lauderdale, Florida.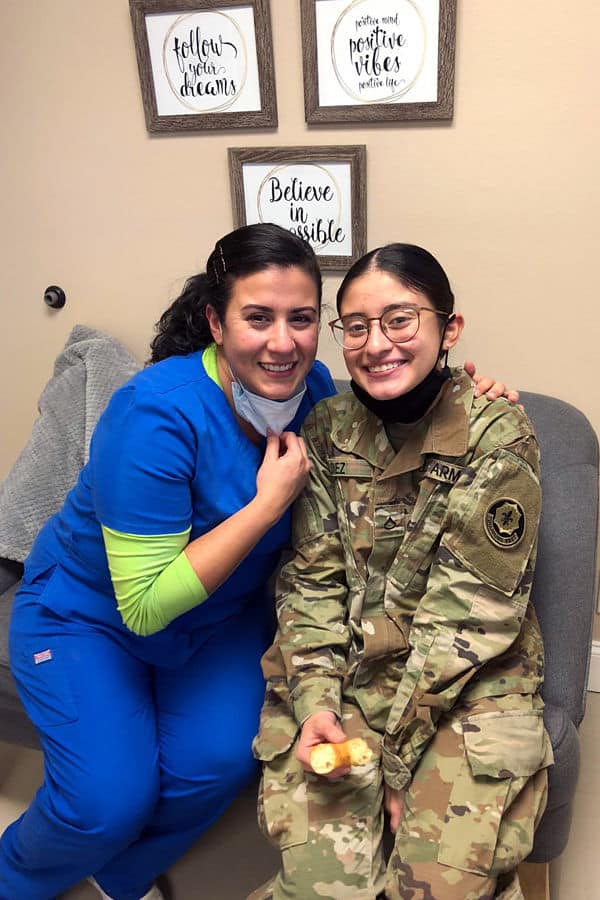 Mariah said: "I felt nervous and excited at the same time – I was just so happy to finally be able to see her face to face and have her in my arms.
"I am thankful for all the positive responses I received.
"I hope people always appreciate every single moment with your loved ones and treat others the way they want to be treated."
Story courtesy of T&T Creative Media