A three-year-old boy has gone viral after his mom shared a series of videos of his daily races against his brother's school bus.
Every day, Jakobi Frenette waits on the street outside his home in Frisco, Texas, ready for his seven-year-old brother Jaden's arrival.
Jakobi has always been very competitive, his mom, Cory, 33, said, and his races against the bus have ranged from being on foot to using his scooter or toy car.
Over time, Jaden's bus driver, Ms. Charlene, clocked the three-year-old's daily routine, too, and now, with Jakobi at the ready, she even slows down to prepare for their daily face-offs.
Videos of such moments started to go viral on social media when Cory began posting them – with one clip, shot on February 23, receiving almost five million views.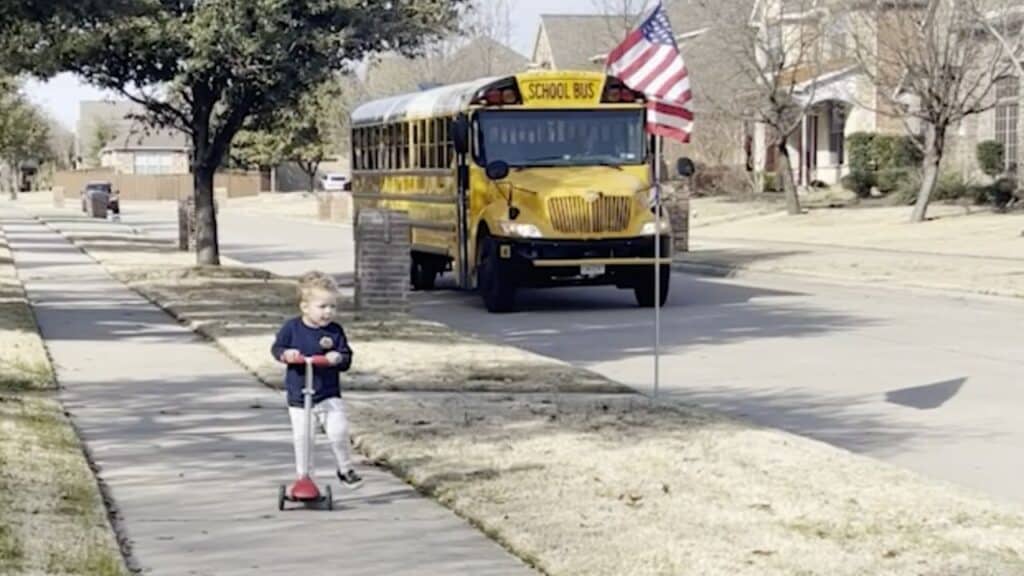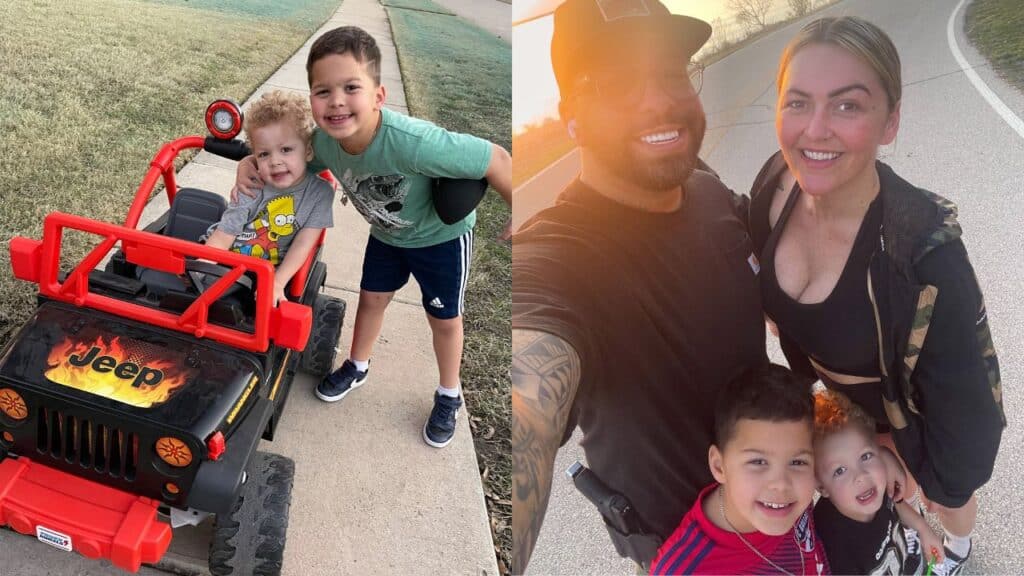 RELATED: Girl Waits To Hug Big Brother Every Day As School Bus Arrives In Cute Series Of Viral Videos
In another video, Jakobi can be seen meeting Ms. Charlene herself, presenting her with flowers and a card after one of their races.
Cory said: "Jakobi has, and will, continue to make a race out of anything.
"The fact Ms. Charlene is being recognized for her kindness and inclusivity reminds us it costs zero dollars to spread joy.
"Jakobi and I wait for Jaden at the bus stop every day without fail.
"When the weather is nice, Jakobi always finds new ways to race Ms. Charlene to the bus stop on a daily basis.
"Whether it's a scooter, a toy car, or even by foot, Jakobi has always been extremely competitive and will take any opportunity for a challenge."