A military dad who missed his son's high school football career through service pulled off a huge surprise when he finally made it to one of his games in his final season.
Ethan Tomerlin, 18, a high school senior, had always wanted his father, David, 41, from Fort Campbell, Kentucky, to attend his football games over the past four years, but David's commitments with the Army had made it impossible.
Before senior night, David, a Sergeant First Class, had spent the previous 11 months on deployment in an undisclosed location, but promised Ethan he'd make at least one game.
Despite COVID striking and travel plans up in the air, David had hoped to be back for his son's senior night football game, on October 30.
That plan was soon in jeopardy when Ethan's game was moved from October 30, when David had planned to be back from deployment, to an earlier date of October 2.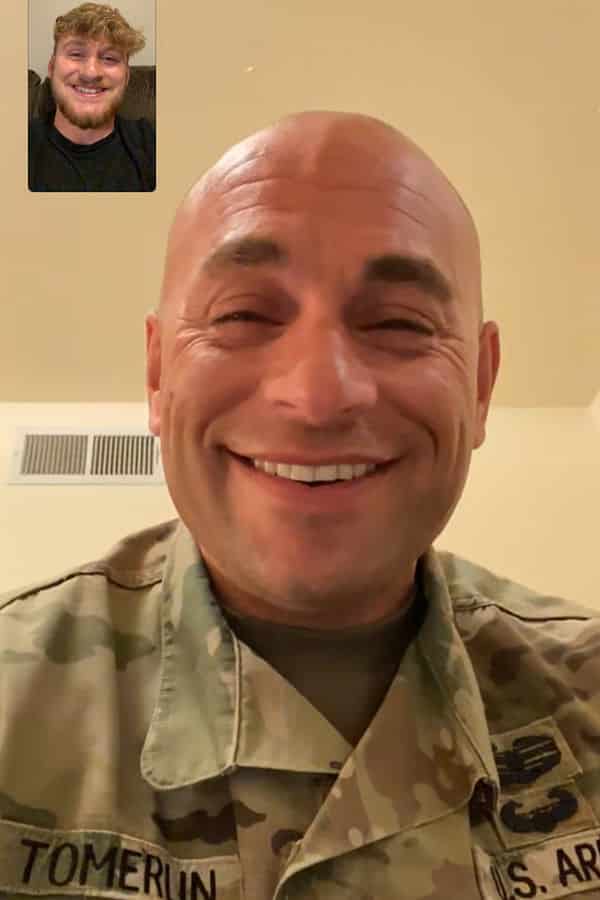 Having been devastated by the news, David threw somewhat of a Hail Mary himself, asking his chain of command if he could return home sooner than planned.
Fortunately, the sergeant received approval, and liaised with his wife Shannon to be picked up from Nashville, Tennessee, and driven to Todd County Central High School on the day of the football game.
Ethan's coach, Joshua Robins, was in on the surprise, and as the teams warmed up, Shannon began filming as her husband made his way to the field.
Then, out of the corner of his eye, Ethan caught sight of David and ran across the field to give his father a huge hug.
David's other son, Parker, 11, was also present at the game, and hours later Shannon shared the video with their daughter, Hannah, 21, who FaceTimed her mom in tears of joy.
Shannon said: "David was somewhat nervous and anxious – he wasn't sure how Ethan would react.
"He has had to be the man of the house over the past three years and has had to deal with some disappointment along the way.
RELATED: Military Dad Surprises Kids Who Thought He Was Still In Afghanistan By Hiding Behind 'Welcome' Banner
"David felt it was a relief for Ethan to finally have some good play out for him, and said it was probably the best hug Ethan and he had shared in a long time.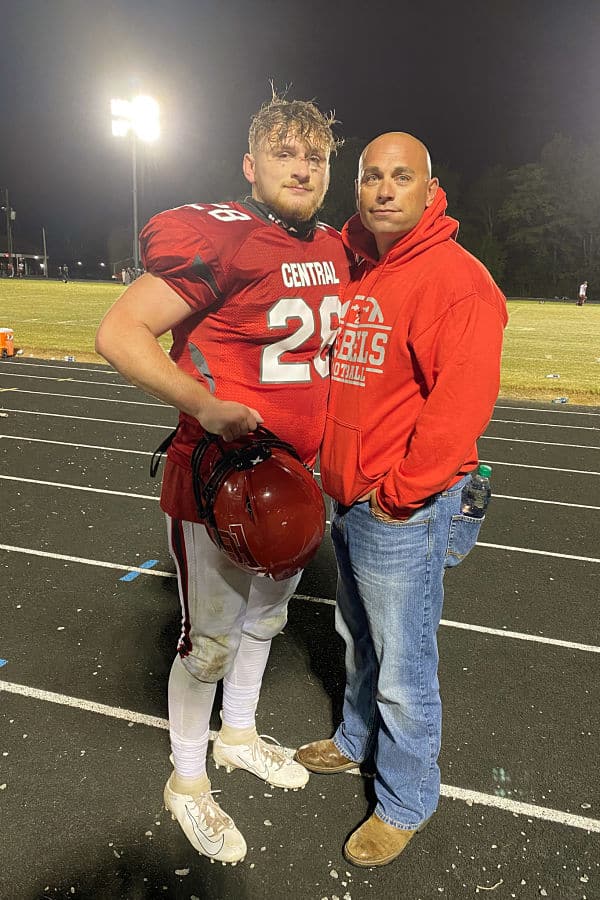 "It was great to see the shock and smile on his face when he realized it was him.
"There are so many life events that happen that we tend to overlook or think that we are too busy to stop and enjoy.
"Take time and enjoy those things because we can miss a lot very quickly."
Story courtesy of T&T Creative Media